Rob Dyrdek's Fantasy Factory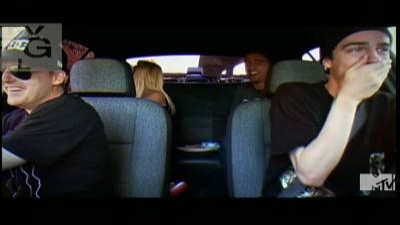 #1 - This is a Skateboard Car 8.46
Season 3 - Episode 1
Rob teams up with professional drift racer, Vaughn Gittin Jr., to create the world's very first Skateboarding Car. Merging drift racing and skateboarding, the two pioneers of a brand new sport test their specially fabricated car at a custom built indoor car skate park. Rob also moves his cousin, Drama, into a brand new office next to his own atop the Fantasy Factory skate plaza. Plus, Drama's choice of decor sends Rob on a mission to honor drama's unique face.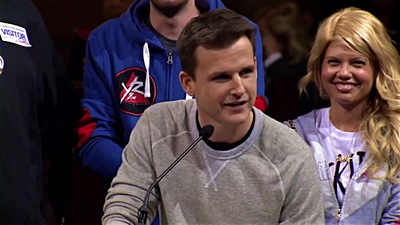 #2 - Dyrdek Day
Season 5 - Episode 10
Rob hires two mediums and a ghost detector to help Chanel identify the unwanted ghost that she says has been haunting her since childhood. Also: The city of Los Angeles declares Feb. 1, 2012, "Rob Dyrdek Day."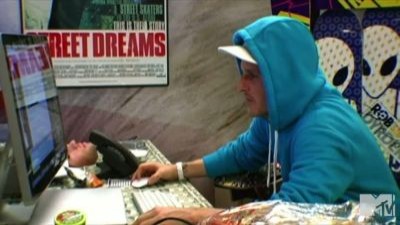 #3 - Cheese Ballers
Season 3 - Episode 3
Rob wants to enter his sandwich into the Grilled Cheese Invitational; Torey Pudwill visits Factory.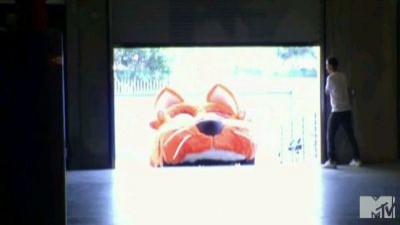 #4 - Live Your Brand 7.74
Season 3 - Episode 2
Rob believes Drama lives a careful existence so he enlists Chad Ochocinco of the Cincinnati Bengals to help Drama live recklessly.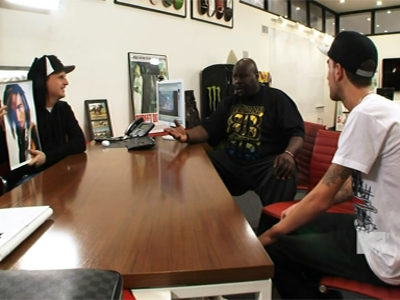 #5 - Project Man Dime 8.15
Season 4 - Episode 2
When Rob discovers that Drama is planning to get a full mouth of veneers, he begins a mission to convert to his cousin into a "perfect ten in the form of a man," a full fledged "Man Dime." He enlists the help of Big Black to get Drama hair extensions, a spray tan, and a full body waxing, all in preparation for a modeling photo shoot in the factory. Rob is also invited to race professional Torc Truck driver Casey Currie.
#6 - We're in the Burrito Game!
Season 5 - Episode 2
Drama wants to start a business selling burritos. To give his marketing campaign a boost, Rob insists Drama fight a bull named Murder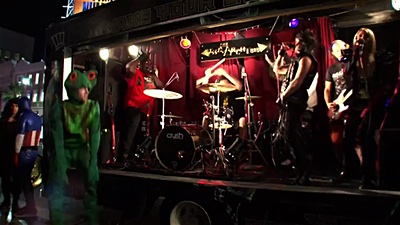 #7 - The Bleeding Frogs
Season 4 - Episode 3
When The Athiarchists from Eugene, OR, pull up in a mobile stage outside of the Fantasy Factory, Rob invites them into the building for an impromptu performance. Inspired by their lifestyle and music, Rob decides to form a "death metal kill pop" band called The Bleeding Frogs with Chanel, Drama, Big Black and the two traveling musicians-Aaron & Dano.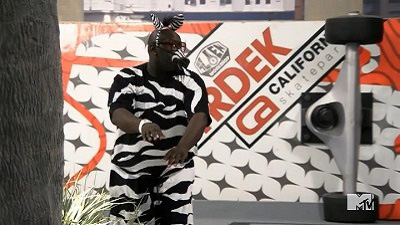 #8 - Heart of a Lion 7.97
Season 6 - Episode 2
Rob helps Big Cat get in touch with his brand; the Dude Perfect team stops by the factory to have the ultimate trick shot competition.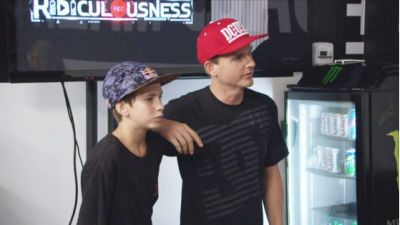 #9 - 600 Horsepower of American Muscle
Season 7 - Episode 2
Skateboarding prodigy Jagger Eaton gets a shot at hosting Ridiculousness.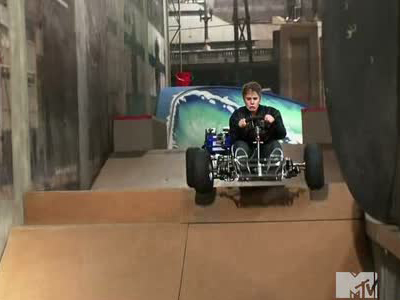 #10 - Welcome, Big Black
Season 4 - Episode 1
In our season four premiere, Justin Bieber visits the Fantasy Factory where Rob convinces him that the only way to earn real respect is to do crazy things. Rob realizes he should take his own advice, and finds a place that will let him get chased down by a 400 pound tiger. Big Black, Rob's old friend and former roommate, visits the Fantasy Factory and moves into a temporary office in Corpo.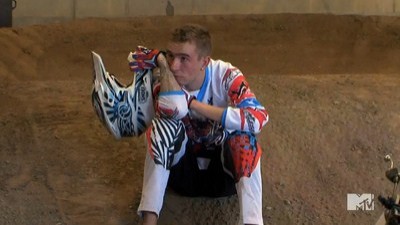 #11 - Chunky as Charged 8.25
Season 5 - Episode 3
Big Black relaunches his line of T-shirts, keeping plus-size women in mind. Later, there's an appearance by Blobby Light, an overweight version of Rob's alter ego.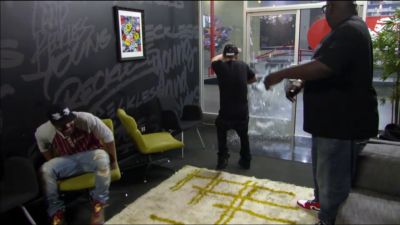 #12 - Strike Slinger and the Bowl Bear
Season 7 - Episode 3
Feeling left out of Drama and Sterling's bowling nights, Rob and Big challenge them to a bowl-off.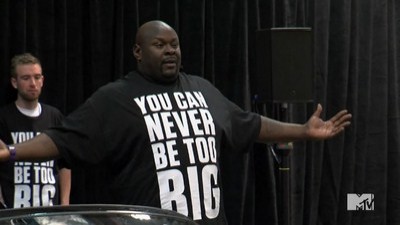 #13 - You Can Never Be Too Big 8.53
Season 5 - Episode 4
Big Black is asked to be the spokesperson for a male-enhancement pill.
#14 - Shoe Trees 8.21
Season 6 - Episode 4
Rob and Big create an infomercial about shoe trees; Rob discover's Drama's old diary.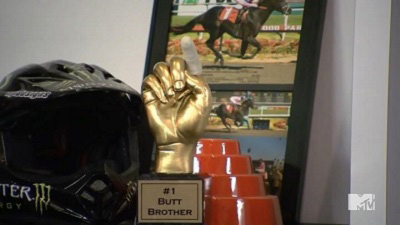 #15 - Butt Brothers
Season 6 - Episode 3
Big Black asks Rob for help making his rear end look good for a medical exam; Chanel trains to defend herself against stalkers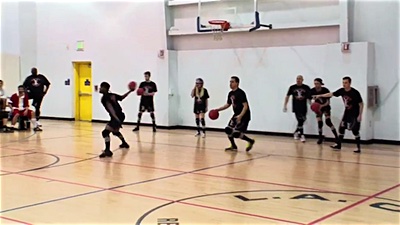 #16 - Dodging Devil Donkeys 7.57
Season 4 - Episode 4
Rob and his crew decide to start a dodgeball team. While they are practicing, Chanel gets hit in the face by one of Big Cat's throw. When the team is warming up for another round, Rob decides to kick the ball and "accidentally" hits Chanel in the face. Chanel is then scared and wears a mask for the whole game they play in.
#17 - It's Barry... Barry Bright 8.70
Season 3 - Episode 4
Rob's trainer creates a new piece of training equipment; Rob creates an alter ego.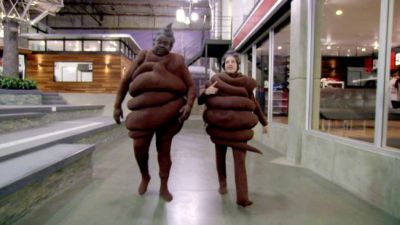 #18 - The Clean Hole Alliance
Season 7 - Episode 4
Rob wants to create a public service announcement about maintaining a clean backside.
#19 - Best Of, Bonus And Behind The Scenes
Season 2 - Episode 5
Rob, Drama and the 'Fantasy Factory' crew looks back on their favorite moments and deleted scenes from this season of 'Fantasy Factory.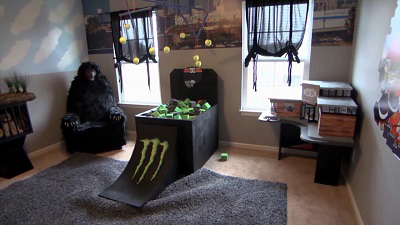 #20 - Ultimate Funcle
Season 6 - Episode 5
Rob travels to Ohio to help his parents prep for the apocalypse and prove to his newborn nephew that he is the ultimate "Funcle."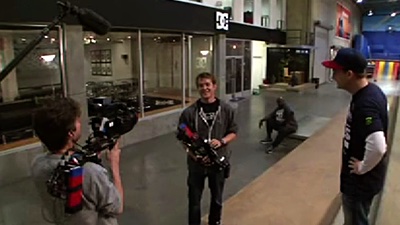 #21 - Best Of, Bonus, And Behind The Scenes 7.89
Season 4 - Episode 5
Rob, Drama and the rest of the Fantasy Factory cast mark the middle of Season 4 by looking at their favorite moments so far, including Drama's legendary "man dime" journey and Rob's magical death metal transformation. They reveal never-before-seen footage from the first half of the season, unveil rare behind-the-scenes clips with the Fantasy Factory crew, and take a sneak peek at some of the greatness coming up in the second half of this Season.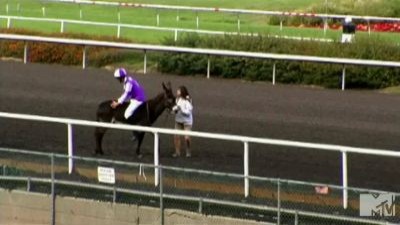 #22 - Fantasy Factory's Sketchiest Moments
Season 3 - Episode 5
Rob and Drama recap some of the sketchiest and scariest moments of all three seasons of Fantasy Factory. Loaded with behind the scenes commentary, unseen footage, and some of the most memorable scenes from the series, this is a humorous look back at some of the best Fantasy Factory action through the eyes of its stars.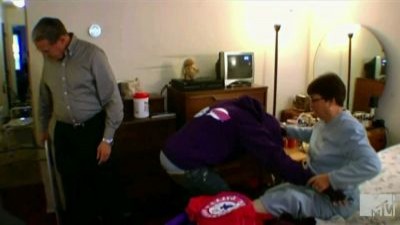 #23 - Operation: Save Patty 8.40
Season 3 - Episode 6
Rob finds out that his mom, Patty, has fallen and shattered her ankle. Enlisting the help of his cousin Drama, he embarks on, "Operation Save Patty", a mission to travel to his home town of Kettering, Ohio and ensure that the Dyrdek household is a more comfortable environment for his injured mom. Also on Rob's agenda is disproving Patty's stubborn theory that Rob simply isn't a funny person. His desire to make her laugh brings them all the way to the Funny Bone comedy stage, in Kettering, where Rob performs stand-up comedy for the first (and probably last) time.
#24 - Super Blob
Season 1 - Episode 1
Rob begins filling his new warehouse with fun things; NBA player Lamar Odom comes in for a game of one-on-one.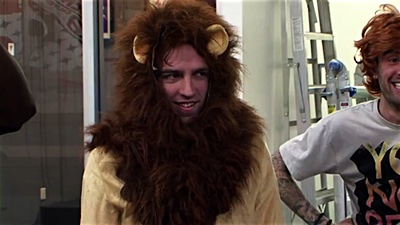 #25 - Ginger Lion
Season 4 - Episode 6
Rob gives his mom, Patty, the full Hollywood superstar treatment when he casts her in an absurd commercial for a new credit card company he has invested in. Rob's cousin, Big Cat, loses a bet and is forced to appear in the commercial dressed as a "man-cat / ginger-lion", inspiring Rob and the crew to don red wigs and explore their "inner-gingers" for a day. At the red carpet premier of her commercial, Rob surprises Patty with an incredible special guest.