Rizzoli & Isles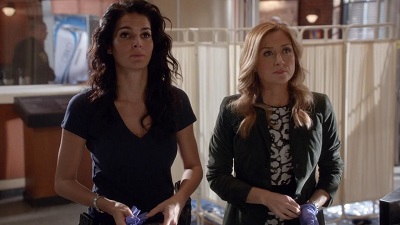 #1 - Goodbye 8.34
Season 5 - Episode 2
A woman walks into the station and confesses to killing someone; the team tries to unravel a bizarre case while dealing with the loss of a colleague.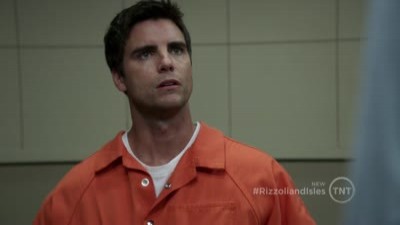 #2 - He Ain't Heavy, He's My Brother 8.33
Season 2 - Episode 12
Boston Homicide teams up with the FBI after a bank manager is shot during a robbery. Jane's brother Tommy may be facing more trouble just as his relationship with Maura begins to grow.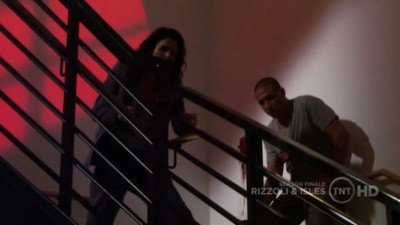 #3 - When the Gun Goes Bang, Bang, Bang 8.32
Season 1 - Episode 10
After an undercover cop working a narcotics-smuggling sting is shot dead, the killers next turn their sights on Boston homicide headquarters, leaving Jane, Maura and Frankie Jr. trapped in a fight for survival on their home turf. It's a situation that will force Maura to challenge herself like never before. On the home front, Jane's parents are excited that their oldest child, Tommy, is being released after serving time in prison.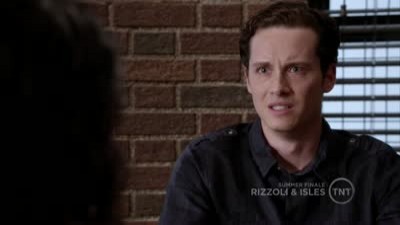 #4 - Remember Me 8.31
Season 2 - Episode 10
When a prison inmate is murdered, a serial killer claims to have information useful to the case. Frankie readies himself for the detective exam.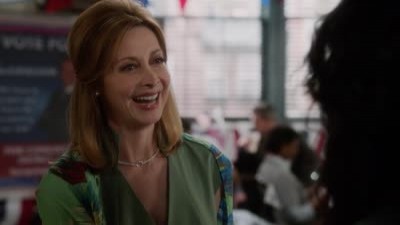 #5 - Throwing Down the Gauntlet 8.31
Season 3 - Episode 5
Jane looks for a way for Maura to meet her biological mother, Dr. Hope Martin. Angela gets involved in a political campaign. And a nun from Jane and Frankie Jr.'s past returns.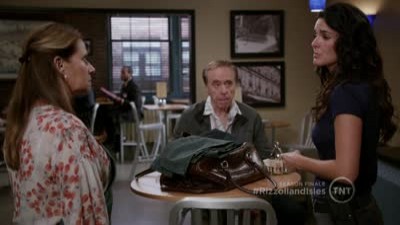 #6 - Burning Down the House 8.31
Season 2 - Episode 15
When a warehouse fire kills a firefighter, Jane and Maura must investigate whether it was arson or an accident. But the investigation hits a snag when a hit-and-run leaves someone in the hospital. FBI Agent Gabriel Dean returns, hoping to rekindle his relationship with Jane.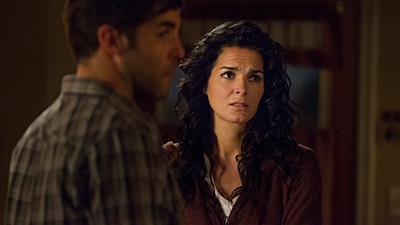 #7 - Killer in High Heels 8.26
Season 4 - Episode 4
Maura becomes a murder suspect when her date is found dead and she can not remember their evening together; Jane struggles to protect her best friend while doing her job.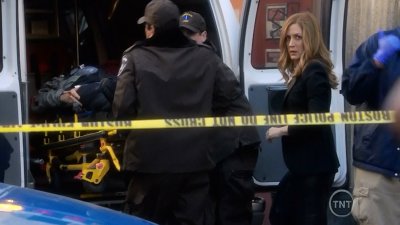 #8 - What Doesn't Kill You 8.25
Season 3 - Episode 1
Jane and Maura's friendship suffers following the shooting of Maura's biological father, gangster Paddy Doyle. Jane also finds herself in the middle of an Internal Affairs investigation. And her relationship with Agent Dean is exposed.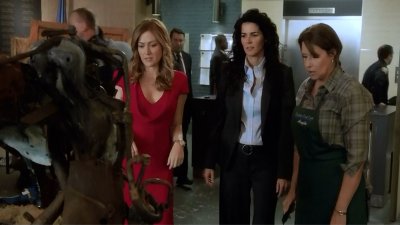 #9 - This Is How a Heart Breaks 8.23
Season 3 - Episode 3
When Maura meets a new guy named Dennis in a very unusual way, he opens up a different side of her. And Jane is filled with mixed emotions after someone from her past returns.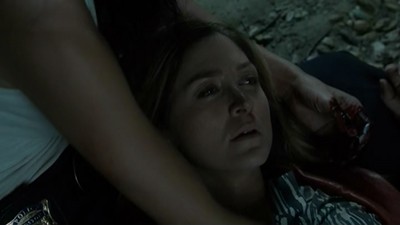 #10 - Dirty Little Secret 8.23
Season 3 - Episode 2
Tensions continue to mount between Jane and Maura, causing those close to them to be caught in the middle. But they must put aside their differences when they investigate the case of a college student who died in a tunnel. Meanwhile, Frankie Sr. returns with news that upsets Angela.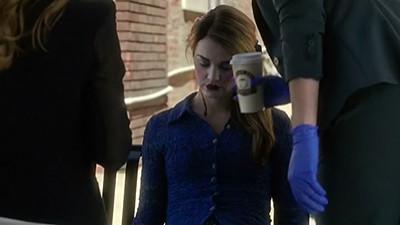 #11 - Welcome to the Dollhouse 8.23
Season 3 - Episode 4
Young female professionals dressed as dolls are turning up dead on the public transit system, and Jane and Maura must piece together the clues. Angela implements new ideas for the café. And Jane learns more about how Casey was injured.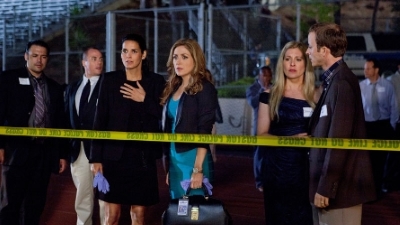 #12 - Ocean Frank 8.21
Season 7 - Episode 13
Facts don't add up when a man is found dead and handcuffed to a bed in a home. Also, everyone makes a farewell video as a 'bon voyage' party fast approaches in the series finale.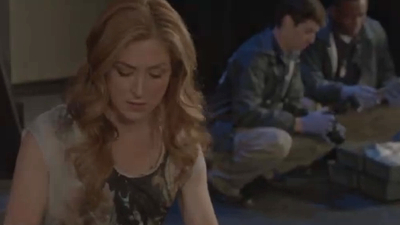 #13 - Don't Stop Dancing, Girl 8.20
Season 2 - Episode 14
The world of competitive dance turns deadly when the mother of a star performer is stabbed to death at a competition. Jane and the team search for clues, but they soon realize something is off about the woman's history. Korsak has his hands full when his stepson is accused of shooting a cop.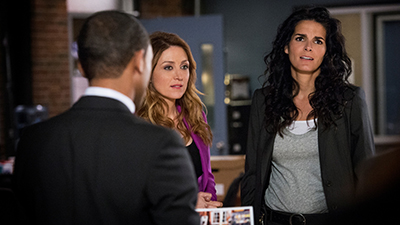 #14 - Dance With the Devil 8.19
Season 4 - Episode 5
Maura gains insight into her father; Korsak opens up about Cavanaugh's tragic past; Maura and Jane unravel a shocking secret about Paddy and Hope.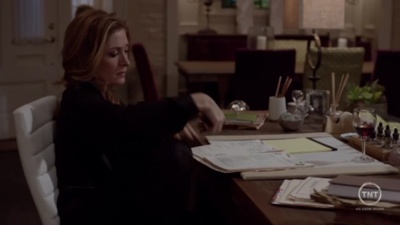 #15 - My Own Worst Enemy 8.18
Season 2 - Episode 8
With no obvious clues as to why a man was killed, Jane and Maura must delve into his background to get answers. Jane senses that Maura's keeping something from her.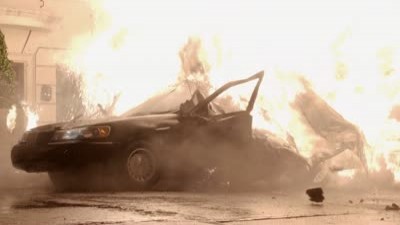 #16 - We Don't Need Another Hero 8.18
Season 2 - Episode 1
After taking a bullet during a siege of the precinct, Jane Rizzoli is honored as a hero at a public event. The celebration is short-lived, however, when disaster strikes. The ensuing case reunites Jane with an old high-school flame, Sgt. Major Casey Jones, who may be just the person she needs to heal her emotional scars.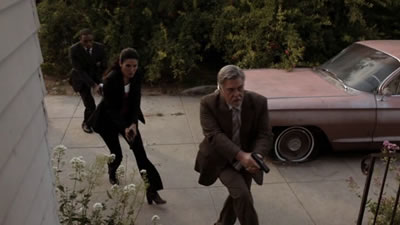 #17 - Brown Eyed Girl 8.18
Season 2 - Episode 4
When the daughter of a police officer is kidnapped in front of her younger brother, Jane and the team race to find the girl, fearing her abduction is connected to another case in which a young girl turned up dead only hours earlier.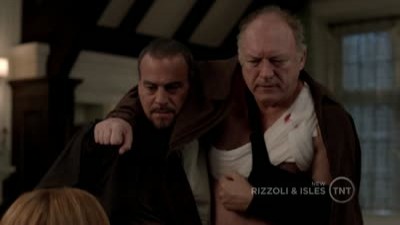 #18 - Gone Daddy Gone 8.18
Season 2 - Episode 9
After a young dockworker is killed, evidence surfaces that the mob has connections to dock operations, which brings up questions regarding involvement by Maura's biological father. Jane does everything she can to get out of sensitivity training. Meanwhile, Maura and Tommy start spending time together.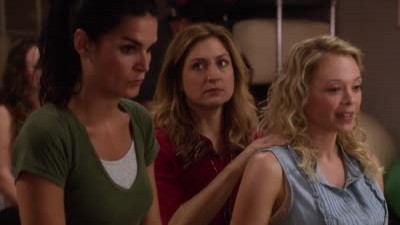 #19 - Home Town Glory 8.16
Season 3 - Episode 9
A boy band star returns to his roots for a show and winds up murdered. Jane and Frankie, who grew up with the victim, work hard to solve the case. Meanwhile, Jane and Maura must decide if it's time to tell Angela the truth about Lydia's pregnancy just as Angela prepares to throw her a baby shower.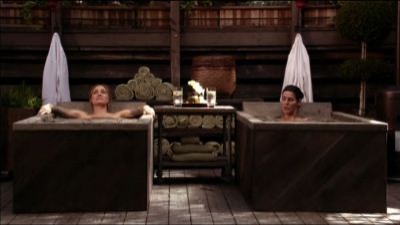 #20 - Living Proof 8.15
Season 2 - Episode 2
Jane and Maura's relaxing day at an outdoor spa is anything but when they discover the murder of a pregnant woman serving as a surrogate mother. Soon the hunt is on to find the baby's biological parents.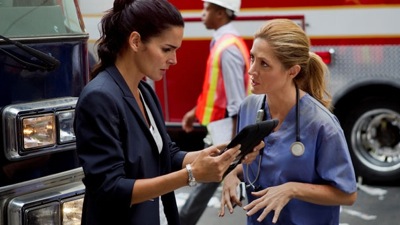 #21 - No More Drama in My Life 8.14
Season 3 - Episode 15
Dr. Hope Martin returns to ask Maura for a life-altering favor. Jane worries about the impending spinal surgery for Lt. Col. Casey Jones, and Tommy shows off baby T.J. But all gets shoved to the side when a building collapses, trapping loved ones inside.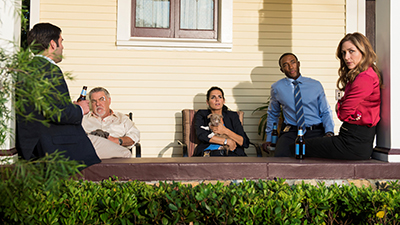 #22 - No One Mourns the Wicked 8.13
Season 4 - Episode 9
Jane and Maura are asked to present the case of a serial killer at a symposium for law enforcement; Jane and Maura make a discovery.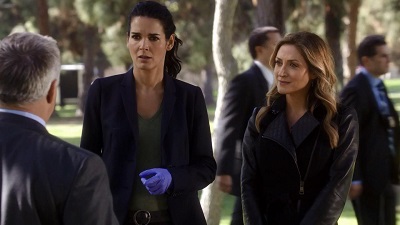 #23 - A New Day 8.12
Season 5 - Episode 1
Jane works to solve the murder of a jogger; Jane tries to hide her pregnancy from her mother; Maura and Frankie face the aftermath of their kiss.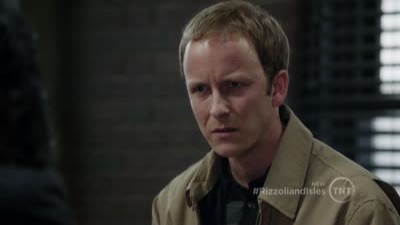 #24 - Seventeen Ain't So Sweet 8.11
Season 2 - Episode 13
Jane attends her high school reunion and brings Maura along for the ride, but the fun is cut short when one of her old classmates turns up dead on the football field. Jane must focus on the past when she realizes everyone in her class is a potential suspect. Meanwhile, Korsak gets a visit from ex-wife Melody Patterson, who hopes he'll invest in her new business.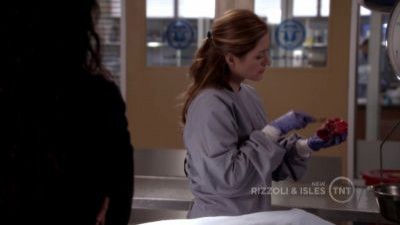 #25 - Rebel Without a Pause 8.11
Season 2 - Episode 6
A Revolutionary War re-enactment becomes the scene of a real killing when a soldier turns up dead. Maura's extensive knowledge of American history becomes important as she and Jane try to solve the case. And Maura's brilliant mother, Constance Isles, comes to Boston for an art exhibit.