Resurrection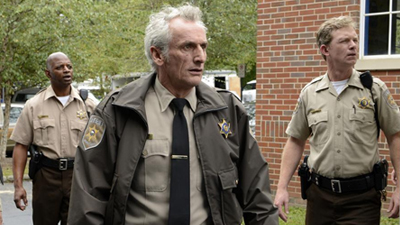 #1 - Torn Apart 8.13
Season 1 - Episode 8
The return of the dead reaches critical mass, sending the town into chaos; Sheriff Fred implements his own agenda, triggering an unexpected siege.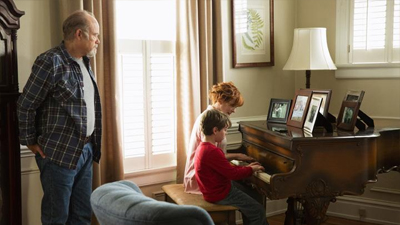 #2 - The Returned 8.10
Season 1 - Episode 1
When deceased loved ones begin to reappear, the people in Arcadia change forever.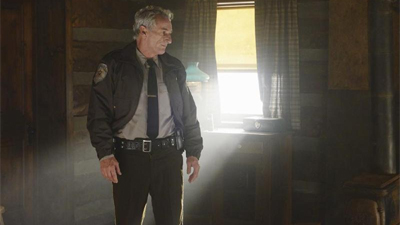 #3 - Schemes of the Devil 8.07
Season 1 - Episode 7
Tom leads the search for Rachael, as her situation becomes increasingly dire; Maggie and Dr. Ward make a series of unexpected discoveries.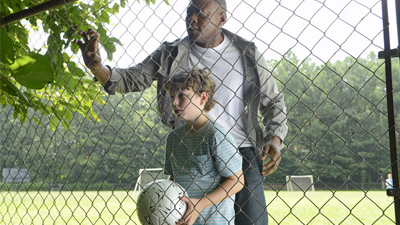 #4 - Unearth 7.92
Season 1 - Episode 2
Bellamy wants to have Jacob's tomb exhumed; Pastor Tom reaches out to a childhood friend; Caleb claims he can't remember his death.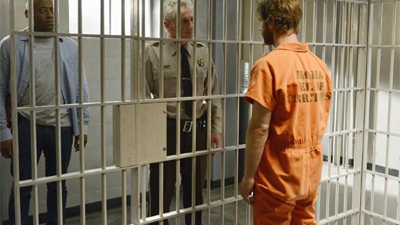 #5 - Insomnia 7.90
Season 1 - Episode 5
Bellamy tries to keep Jacob safe but his past interferes; Elaine must find where Caleb hid the money; Rachael gets shocking news.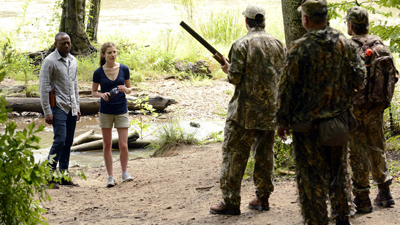 #6 - Two Rivers 7.85
Season 1 - Episode 3
Exhuming Jacob's grave deepens the mystery of his return; Henry struggles to accept that Jacob is really the son he lost; Maggie and Bellamy wonder if the local river holds a clue that could connect Caleb's and Jacob's deaths.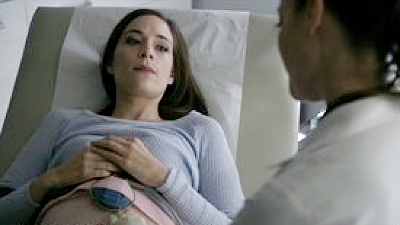 #7 - Old Scars 7.76
Season 2 - Episode 4
Margaret convinces Lucille to host a dinner to celebrate Jacob's return, but unexpected guests strain relations in the Langston family to the breaking point. Meanwhile, Bellamy continues to research the history of the mysterious bones, and Rachael receives unsettling news about her baby.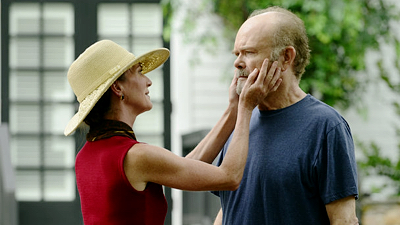 #8 - Revelation 7.76
Season 2 - Episode 1
Bellamy awakens alone and abandoned at Arcadia's outskirts, missing a week of his life. As his memory returns, he has a shocking revelation. Arcadia welcomes one more returned... the powerful matriarch of the Langston family, dead for over three decades.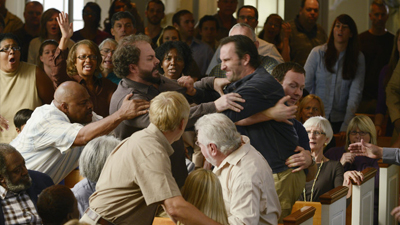 #9 - Home 7.75
Season 1 - Episode 6
Maggie turns to a person from the past for answers about the mystery; Rachael's secret ends up in the wrong hands; Bellamy and Pastor Tom try to reassure residents.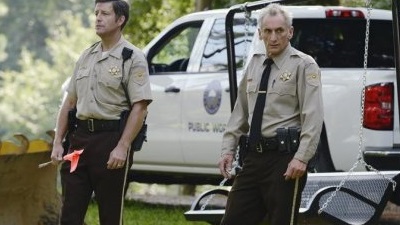 #10 - Us Against the World 7.75
Season 1 - Episode 4
Bellamy and Sheriff Fred try to find Caleb; Maggie gives Jacob a checkup; Pastor Tom's old love returns.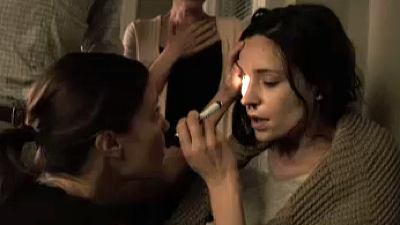 #11 - Will 7.72
Season 2 - Episode 5
Margaret tries to prevent Barbara from fixing her relationship with Fred and Maggie; Bellamy struggles to keep his secret from Maggie; the spread of illness among the returned leads Bellamy to take desperate measures.
#12 - Multiple 7.71
Season 2 - Episode 3
Sensing a need in the community, Tom creates a new parish specifically for the returned and Bellamy confides in him that he is also one of them. Old human bones mysteriously turn up in the river and, with them, implications for the Langston family that Margaret is determined to keep hidden.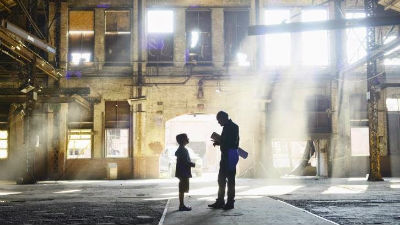 #13 - Afflictions 7.69
Season 2 - Episode 6
Now desperately ill, Bellamy seeks help from a surprising source, Another disappearance results in a search for answers.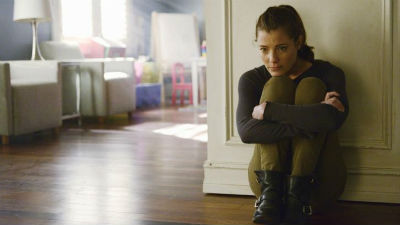 #14 - Aftermath 7.69
Season 2 - Episode 9
Arcadians mourn the loss of a beloved member of the community. The stem cells from Rachael's baby do provide the cure for the virus, but when Rachael suddenly goes missing, Bellamy and Maggie turn to an unexpected source for help. Henry learns the truth about Margaret and his family's role in the factory fire.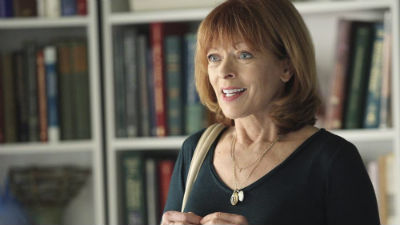 #15 - Forsaken 7.68
Season 2 - Episode 8
Pastor Tom's new church is becoming a refuge for the Returned as fear and anti-Returned rhetoric intensifies. Bellamy and Sheriff Fred are determined to track down the True Living members and stop them from causing any more harm, and Maggie is on the cusp of finding a cure for the virus until the unimaginable happens - a frightening kidnapping and a horrible hate crime brings everything to a grinding halt.
#16 - Miracles 7.63
Season 2 - Episode 7
Rachael refuses treatment for the virus, fearing for her unborn child. The anti-Returned hate group, 'True Living' grows in numbers, including Deputy Carl. Elaine's brother Ray contracts the virus, despite the fact that he's living and not Returned. Brian Addison shows more than a passing interest in Margaret.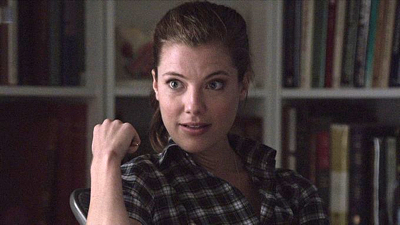 #17 - Echoes 7.61
Season 2 - Episode 2
Sheriff Fred and Bellamy fear that Caleb has returned; Janine wants to work on her marriage, despite Rachael's pregnancy; Margaret learns the fate of the family business.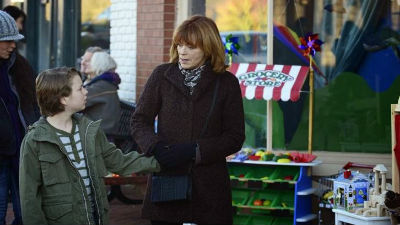 #18 - True Believer 7.50
Season 2 - Episode 11
The return of Preacher James brings an ominous new energy to the town, especially for Bellamy who seems to have a strange and unnerving connection to him. Now a detainee at the government facility, Margaret keeps to herself but her reputation precedes her and the other returned definitely take notice. Then the unthinkable happens to Henry which shakes everybody's faith to their core.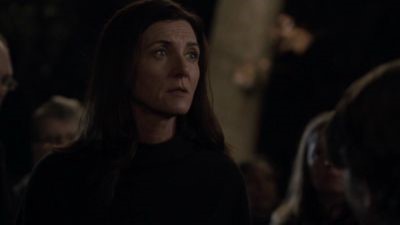 #19 - Loved in Return 7.49
Season 2 - Episode 13
Preacher James and his congregation head to the Langston house to stop the birth of Rachael's baby.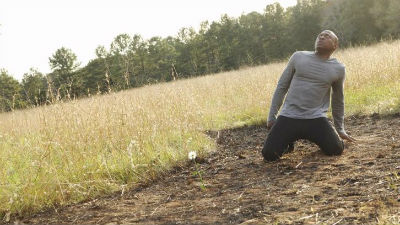 #20 - Prophecy 7.38
Season 2 - Episode 10
As a violent storm hits Arcadia, knocking out all the power, Jacob goes missing – along with Margaret, and The Langstons and Bellamy struggle to find them. Meanwhile, the tempest signals the arrival of another visitor – a stranger with a mysterious link to Bellamy.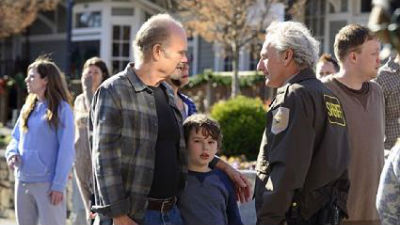 #21 - Steal Away 7.32
Season 2 - Episode 12
After a series of inexplicable events, Bellamy fears for the safety of Rachael and her unborn child. Preacher James predicts that the baby's birth will unleash an ancient evil. Margaret rallies the Returned at the government facility and forms an uneasy alliance with Preacher James, and Bellamy's government contact warns that something big is on the horizon,