Ray Donovan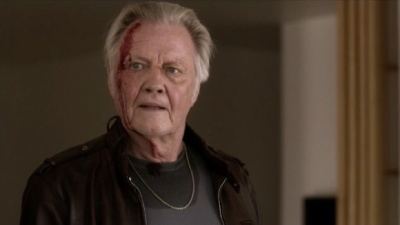 #1 - The Captain 8.37
Season 2 - Episode 12
Mickey and Daryll discover their loot is significantly less than they expected, but Mickey has a plan that sends them to the races. Abby is torn between her two potential protectors, Ray and Jim.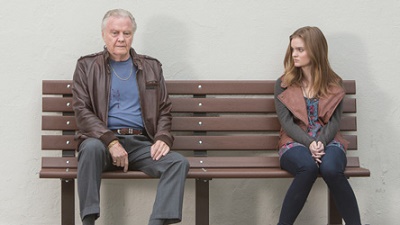 #2 - Exsuscito 8.29
Season 3 - Episode 12
Abby and Terry finally tell Ray the truth about Bridget.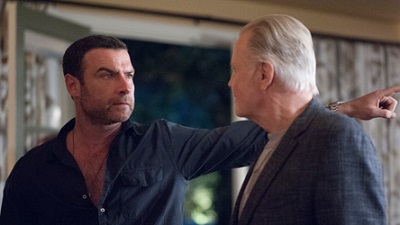 #3 - Walk this Way 8.27
Season 2 - Episode 7
It's Conor's birthday - and both Abby and Ray forgot. When Conor demands a party with Terry, Bunchy and Mickey in attendance, tensions run high as the whole family gathers at the Donovan house. Meanwhile, Ashley's stalker is back, and Ray comes face-to-face with Cookie Brown when the ex-con/hip-hop mogul shows up to take Bridget for a night out.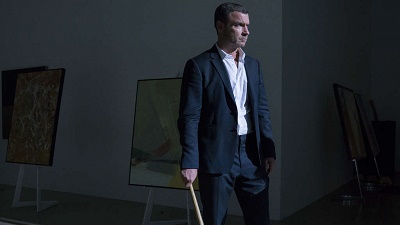 #4 - Rattus Rattus 8.25
Season 4 - Episode 12
Season Finale. Ray, hoping his deal with Hector will be his family's salvation, learns that Sonia has turned over incriminating evidence to FBI agent Frank Barnes. Ray is forced to wear a wire, but decides to play the Russian mob off the FBI, but things take a dangerous turn. Meanwhile, Mickey's attempt to cash in on the big fight leads him to a discovery that could help Ray against both sides.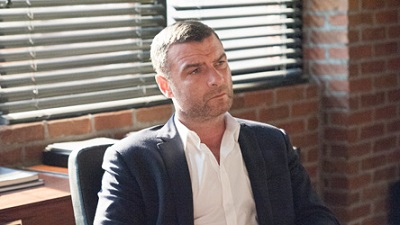 #5 - Sunny 8.25
Season 2 - Episode 8
Lee Drexler returns from his honeymoon, only to be confronted by Cookie Brown, who demands the rights to Marvin's music. Ray arranges the deal, but then Lee reneges on it. Peggy Shaughnessy plants a seed of doubt in Kate's mind about the story that she published; Kate reopens her investigation but is threatened by a pair of Southie thugs on the street.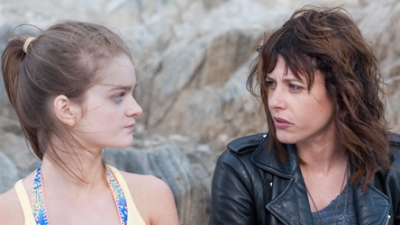 #6 - Same Exactly 8.18
Season 1 - Episode 12
Ray and Avi find Eddie on the run with Sully's money. Mickey gets kicked out of Bunchy's apartment. Later, Ray puts the word out that America's Most Wanted has been spotted in Santa Monica. Abby and the kids hide out at a swank Malibu resort. Ezra proposes to Deb.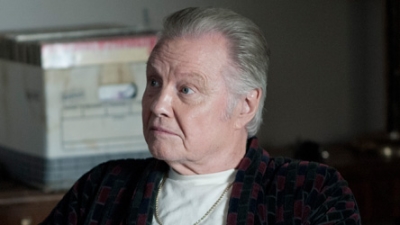 #7 - Bucky Fuckin' Dent 8.13
Season 1 - Episode 11
Bunchy has a violent encounter with someone from his past. Ray is called to the Donovan Fite Club to handle a situation that has escalated in to a crisis. Ray meets with Ezra who pressures him about Sully, Mickey and the FBI. The police question Mickey about a recent murder. Ray sends Avi to protect Abby and the kids from Sully.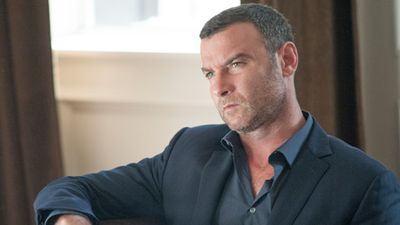 #8 - Rodef 8.12
Season 2 - Episode 11
Ray starts to make arrangements in case he gets arrested when Kate publishes her story. Meanwhile, Cookie gives Ray a million dollars to track down a stalkerazzi video of the shooting. Mickey's robbery doesn't quite go as planned when Terry gets left behind - and arrested. Plus, Shorty's oxygen tanks explode while Conor is waiting in the SRO, leading to a confrontation between Ray and Mickey. And Ezra tells Ray and Avi that Kate needs to be stopped.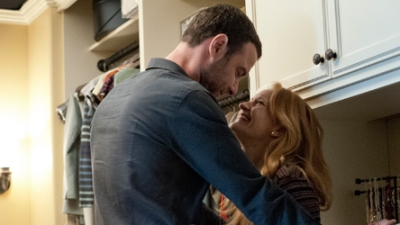 #9 - Fite Nite 8.05
Season 1 - Episode 10
Ray and the family go to Fite Nite at the Donovan Fite Club. Meanwhile, Ray's plan with Sully is put in to action. Mickey has a rendezvous with an unlikely lady. Bunchy encounters someone from his past, sending him into a tailspin.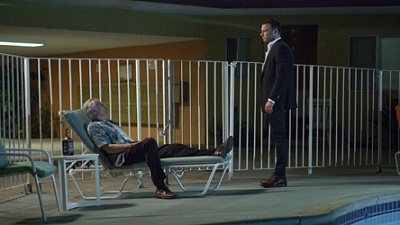 #10 - Poker 8.05
Season 3 - Episode 11
Mickey pushes his luck by throwing himself a goodbye party.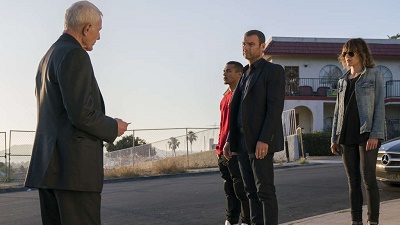 #11 - Chinese Algebra 8.04
Season 4 - Episode 11
Ray's latest attempt to save Avi and square his debts to the mob takes a hit when FBI agent Frank Barnes nabs him before he can pull it off, so Ray must send Mickey to Las Vegas to place a hefty bet on the boxing bout between Hector and Whittaker. Later, in exchange for Federal protection, Barnes offers Ray a chance to turn informant against Dmitri.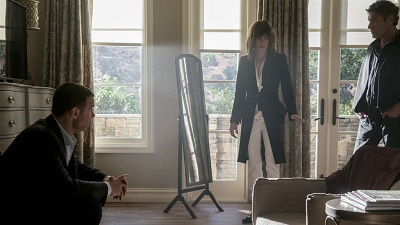 #12 - Goodbye Beautiful 8.04
Season 4 - Episode 9
When the head of the Russian mob arrives to find out what really happened to Belikov, Sonia and her daughter take refuge at the Donovan's, throwing her and Abby into close quarters. As both Avi and Lena question Ray's loyalty to Sonia, he must decide whether to help her or put the lives of his family and friends in jeopardy. Meanwhile, Mickey returns to Primm - in search of stolen money, Sylvie and vengeance.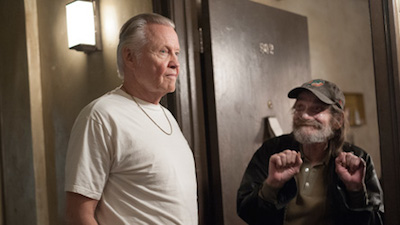 #13 - Volcheck 8.03
Season 2 - Episode 10
Ashley's stalker is back and making trouble again for Steve Knight - but when Ray intercedes, he learns that Steve is actually the dangerous one. Cochran gets a call from the President, nominating him for the FBI directorship - and vows to take the necessary steps to protect himself from the vetting process. Kate confronts Ray over the truth about his past, Abby tries to overcome her anxiety for Bridget's safety, and Mickey starts gathering the team for his robbery.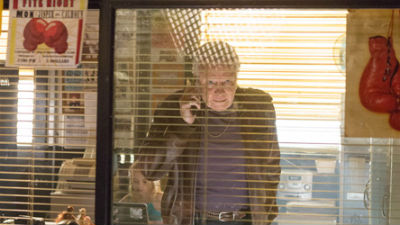 #14 - Come and Knock on Our Door 8.03
Season 3 - Episode 3
Ray and Mickey make a desperate attempt to get Terry released from prison.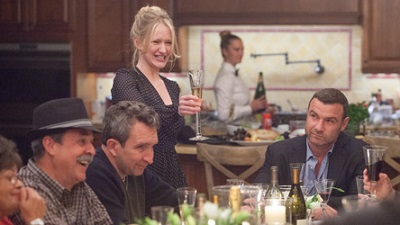 #15 - The Octopus 7.98
Season 3 - Episode 9
An attempt to draw Mickey out of hiding jeopardizes Bunchy's wedding.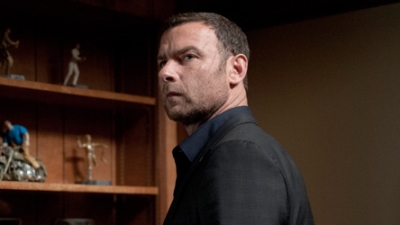 #16 - The Golem 7.96
Season 1 - Episode 5
Ezra has an accident and needs emergency medical attention. Terry and Frances grow closer but things may not be what they seem. Bunchy receives his settlement check and starts house hunting; Mickey unexpectedly visits Ezra to hash out the past. Later, Ray and Avi learn some very unsettling news.
#17 - Yo Soy Capitan 7.96
Season 2 - Episode 1
Just as Ray's life begins to return to normal, the FBI demands that he bring Mickey back from Mexico, where he is setting up a fight for Daryll. Abby, concerned that he won't face his abuse, forces Ray into therapy with her. Meanwhile Bunchy gets nervous about a job interview, Terry obsesses over his ex-girlfriend and Conor lands in hot water after assaulting a classmate.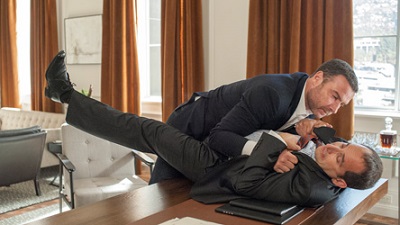 #18 - Snowflake 7.96
Season 2 - Episode 9
Ray tells Bridget how she needs to lie about where she was during the shooting, for her own safety - but Abby brings Jim over to tell her just the opposite. Lee and Ezra are convinced to give Cookie the rights to Marvin and Rekon's music, while Mickey starts to plan a pot store robbery with Shorty. Confronted with Patty's son, Bunchy struggles with his fears. And Kate visits a Walpole inmate to find out what went wrong with her article.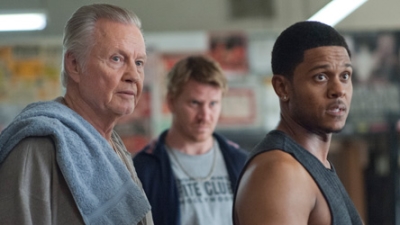 #19 - Road Trip 7.95
Season 1 - Episode 9
Avi drives Sully from Boston to Los Angeles to meet with Ray. Conor wants to go to an awards show with Tommy Wheeler, but Ray has to get Tommy out of a situation that threatens his career first. Lena digs up Frank's secrets to get him to cooperate. Mickey works with the FBI to get incriminating evidence against Sean Walker.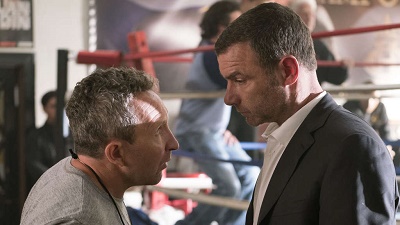 #20 - Lake Hollywood 7.95
Season 4 - Episode 10
Confronted with a crisis involving one of their own, Ray and his team strategize on how to use art from the Kovitzsky gallery as leverage. Meanwhile, after Hector's wife informs him that she and their daughter are moving to escape the incest scandal, he reaches a breaking point and enlists Ray's help in fixing the situation.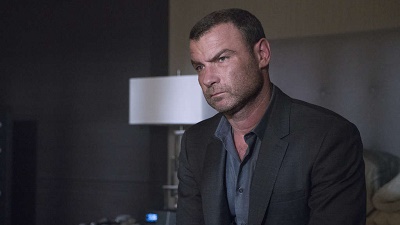 #21 - Norman Saves the World 7.95
Season 4 - Episode 7
Searching for a way to get Mickey out of prison, Ray turns to an old opponent to secure a bartering chip in the form of a less-than-wholesome family comedy star. A long-buried scandal leads Ray to an unexpected confrontation with a slick Hollywood agent and a former fixer of Ezra's. Meanwhile, without the protection of the Russians, Ray must help Mickey secure his own safety and gain admittance to the secure K6G prison wing.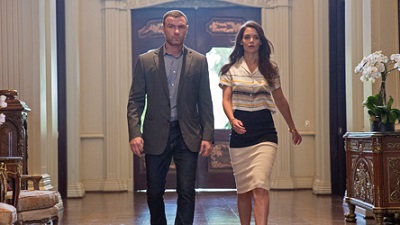 #22 - One Night in Yerevan 7.94
Season 3 - Episode 10
Ray comes up with a fix to help Mickey. Bridget gets into a fight.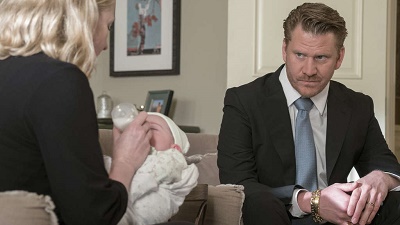 #23 - Fish and Bird 7.93
Season 4 - Episode 6
Ray finds himself in a holding pattern, waiting to see if Belikov will be released from prison. An art dealer invites Ray to a breast cancer benefit where he encounters some former clients. Teresa spirals into postpartum depression. Meanwhile, Mickey goes to great lengths to convince the DA that he was the one behind the Minassian massacre.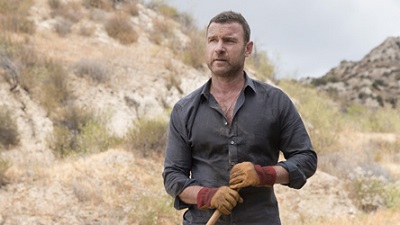 #24 - Tulip 7.92
Season 3 - Episode 8
Romero appears at the Fite Club, challenging Ray to repent for his sins.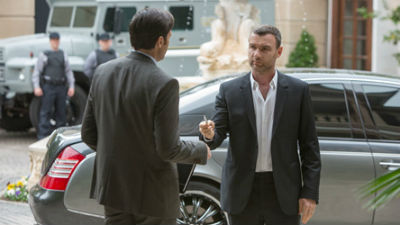 #25 - The Kalamazoo 7.91
Season 3 - Episode 1
Ray is enlisted by a wealthy family to free their son.