Primeval: New World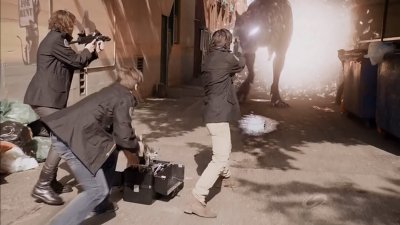 #1 - The Sound of Thunder (2) 8.41
Season 1 - Episode 13
Connor Temple returns, and Evan faces his moment of truth against the Albertosaurus that killed his wife.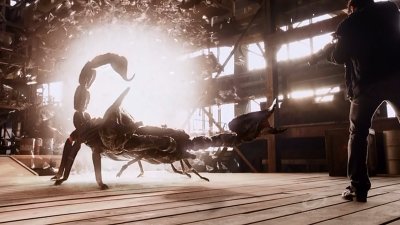 #2 - The Sound of Thunder (1) 8.12
Season 1 - Episode 12
When Toby is stung by a poisonous Brontoscorpio, Evan and Dylan must chase the creature back through the Anomaly to get a sample of its venom. But can they get back in time?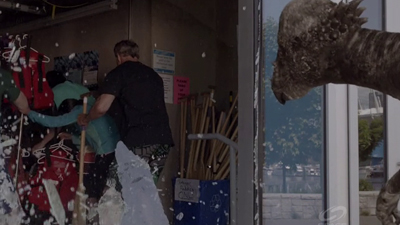 #3 - Truth 7.89
Season 1 - Episode 8
A Pachycephalosaurus shows up in the city, while closer to home Evan comes face-to-face with the same Albertosaurus that killed his wife.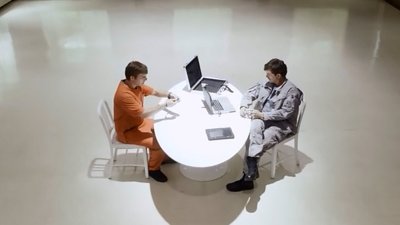 #4 - The Inquisition 7.81
Season 1 - Episode 11
While Dylan and Mac hunt for information on the government's secret lab, Evan goes up against Colonel Henderson Hall, who wants full access to the Anomalies.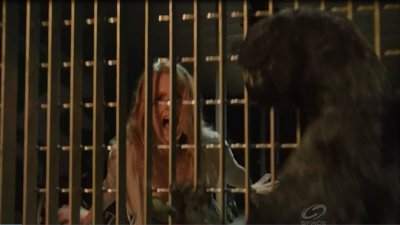 #5 - Undone 7.79
Season 1 - Episode 5
An Anomaly opens at a local university unleashing a Lycaenops on students, and leaving our team with a dilemma when the creature gets stranded in the present day.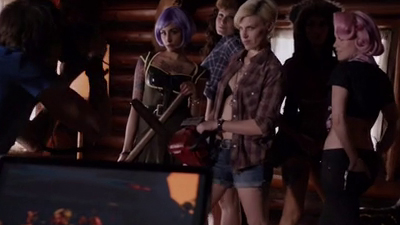 #6 - Babes in the Woods 7.76
Season 1 - Episode 7
An Anomaly opens up near a "Fatal Babes" photo shoot, putting some of Toby's friends – including her ex – in the line of fire.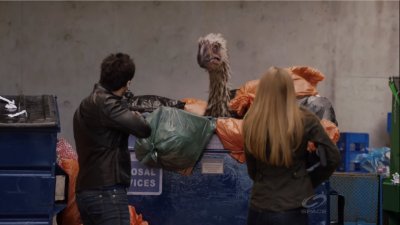 #7 - The Great Escape 7.71
Season 1 - Episode 10
Evan and Dylan are shocked to find that Leggy, a baby terror bird, is now grown and dangerous… and has escaped from a secret government laboratory.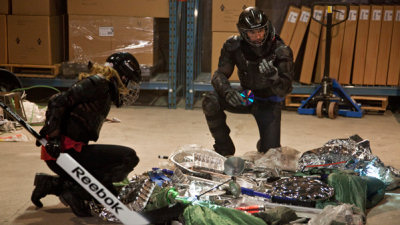 #8 - Clean Up on Aisle Three 7.65
Season 1 - Episode 6
Evan, Dylan and Mac face off against a pack of clever little dinosaurs that have taken over a home & garden store.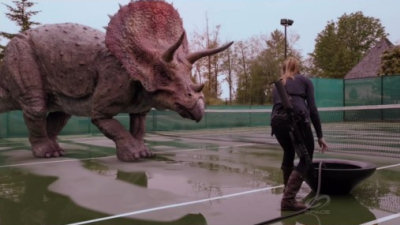 #9 - Breakthrough 7.57
Season 1 - Episode 9
When footage of a Triceratops goes viral, Evan and Dylan track the creature to an upscale neighbourhood, and the home of Evan's old rival, Howard Kanan.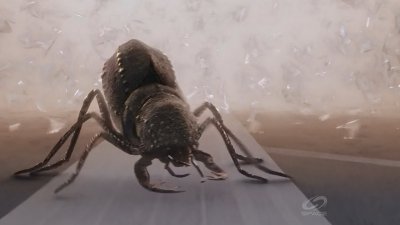 #10 - Fear of Flying 7.46
Season 1 - Episode 3
When a cargo plane disappears into an Anomaly, Evan and Dylan attempt a search and rescue mission into the distant and dangerous past.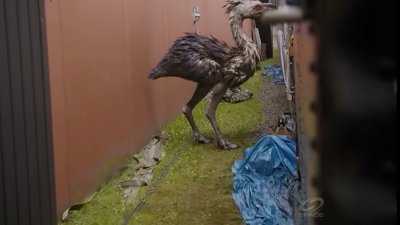 #11 - Angry Birds 7.33
Season 1 - Episode 4
Evan and Dylan are taken hostage by two drug dealers while investigating an Anomaly in a vintage train yard.
#12 - Sisiutl 7.32
Season 1 - Episode 2
Evan and Mac investigate a prehistoric sea serpent terrorizing the waters near disputed First-Nations territory. Dylan faces a crossroads when Evan recruits her to join his team.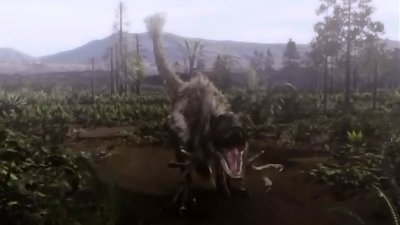 #13 - The New World 7.31
Season 1 - Episode 1
When prehistoric creatures start appearing in Vancouver, it falls to a small team of civilians to handle the deadly predators, and to investigate the Anomalies in time they're coming through.