Portlandia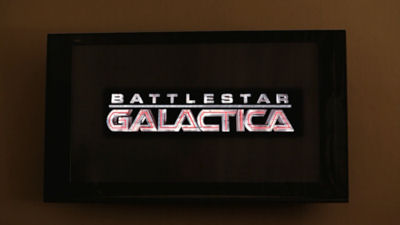 #1 - One Moore Episode 8.64
Season 2 - Episode 2
Doug and Claire become a bit obsessed with "Battlestar Galactica" and it begins to take over their lives.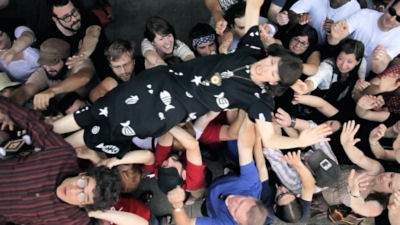 #2 - Brunch Village 8.29
Season 2 - Episode 10
New brunch hotspot Fisherman's Porch gets a write-up in the local paper, prompting Peter and Nance to give it a try – only to find hundreds of others had the same idea. Portland's Mayor offers to take Fred and Carrie to brunch, but when the bridge is blocked he is forced to find alternate routes. Feminist bookstore owners Toni and Candace take physical measures to remove unwanted pedestrians in line for brunch in front of their store. Nance has Peter hold her spot while she gets her jacket, only to return to accusations that she is cutting the line. Two bouncers escort her to a crazed man who metes out punishment for line cutters – and it is up to Peter to save her.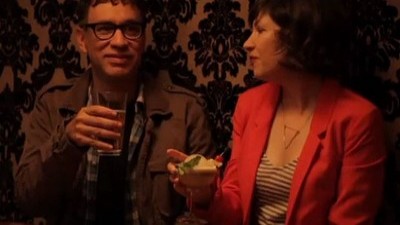 #3 - Mixology 8.03
Season 2 - Episode 1
Local artisan curators Lisa and Bryce realize that they can pickle everything; Fred helps Carrie chase a romantic mixologist (Andy Samberg) who forgets his roots when he moves from Portland to LA; Fred and Carrie stop to eat at a theme restaurant with a difficult waiter (Kumail Nanjiani); Kath and Dave's emergency signals are tested when they go river rafting; Feminist shopkeepers Toni and Candice teach an A/C repairman about the "phallus" and "opposite of a phallus" inside all of us.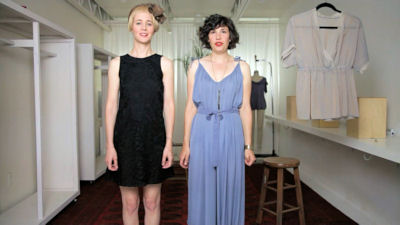 #4 - Cat Nap 8.00
Season 2 - Episode 6
In a boutique clothing store "Two Girls Two Shirts," the owners are momentarily tempted by the idea of having customers; A struggling band finds itself with an all too enthusiastic fan; Jayde from "jayde speaks Sevyn" and director Gahvin Quin make a video plea to help raise money in the name of art. When an innovative intern suggests improvements at the feminist bookstore, shopkeepers Toni and Candace defend their way of doing business; Carrie's sister begins making jewelry, prompting Fred to consider a new way to make a living; A houseowner's move takes longer than she expects when she accidentally hires an eco-friendly moving crew.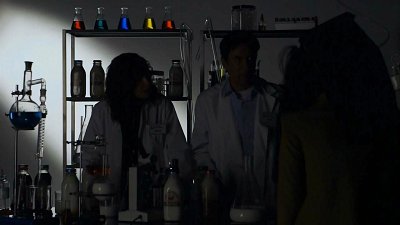 #5 - Blackout 8.00
Season 3 - Episode 11
Electricity is shut off for the entire City of Portland due to unpaid bills at the Mayor's Office. Peter and Nance have a mysterious guest at their bed and breakfast. Kath and Dave go into survival mode. Fred and Carrie team up to find Mr. Mayor and restore power to the city.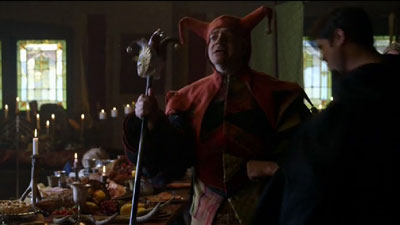 #6 - Spyke Drives 7.99
Season 4 - Episode 5
Peter drives Nance to the emergency room. Spyke gets a car. Ghavin has some questions for a singer whose band is touring through Portland. Fred and Carrie have a garage sale. Dinner party guests are held hostage by a story that won't end. Claire and Doug improve their relationship by treating each other like dogs. Guest starring Annie Clark, Kumail Nanjiani and Kyle MacLachlan.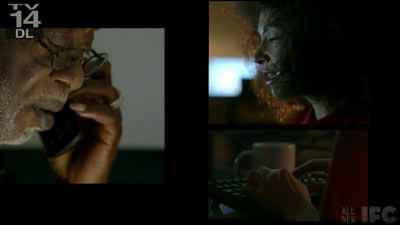 #7 - Celery Guy 7.98
Season 4 - Episode 3
A celery salesman goes to great lengths to get celery back on the table. 911 dispatchers assure callers that it's beets. The Order Grill is open for lunch. Carrie declares social bankruptcy. A fed up office worker wants to become a gutterpunk. Guest starring Steve Buscemi, Jeff Goldblum, Silas Weir Mitchell and Kumail Nanjiani.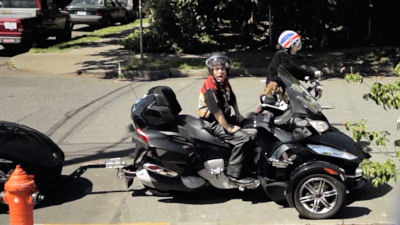 #8 - Motorcycle 7.96
Season 2 - Episode 7
An idyllic music gathering becomes tense when they face the logistics of loading a harp into a sedan; A middle-aged couple attempts to reclaim the ideals of being young, rebellious and sexy by getting motorcycles; Second-hand clothing store workers scrutinize a woman's fashion sense when she attempts to sell her used clothes; Nina attempts to convince her boyfriend Lance to join Facebook; Claire goes out for an evening and gets a sitter for her husband, Doug.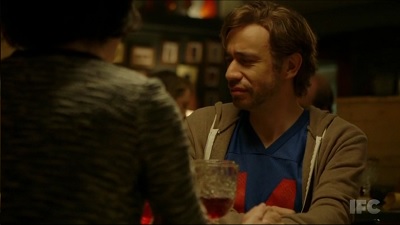 #9 - Sharing Finances 7.96
Season 4 - Episode 1
A young woman is haunted by very smart ghosts; Doug and Claire make a big commitment to one another; Kath and Dave make the most of fifteen minutes; Sandra finally finds a soul mate; Fred is visited by a Date Fact Checker.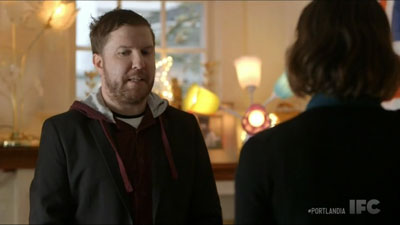 #10 - Late in Life Drug Use 7.91
Season 4 - Episode 8
Mr. Mayor plans a Pride Parade. Brendan and Michelle decide it's finally time to try recreational drugs. The Punslingers name some new businesses. Carrie's brother comes to visit with his new boyfriend. The cops visit Toni and Candace. Spyke and Iris have dinner at a suspiciously bad Thai restaurant. Guest starring Kyle MacLachlan, Dan Savage and Josh Homme.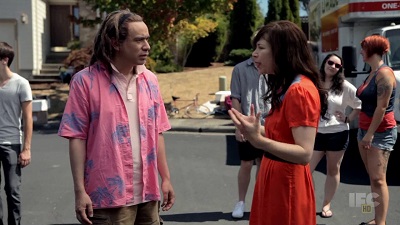 #11 - Take Back MTV 7.90
Season 3 - Episode 2
Spyke and Iris join forces with a gang of former MTV stars to take back MTV from the Tweens; a group of frustrated college grads stage a protest on the dance floor; Sandra has a crush on a mysterious man in her meditation class.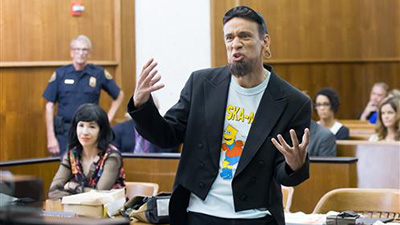 #12 - Fashion
Season 5 - Episode 6
Portland's Dollar Store recruits Quinn as the face for their rebranding campaign. Spyke faces trial for making unlicensed Bart Simpson merchandise.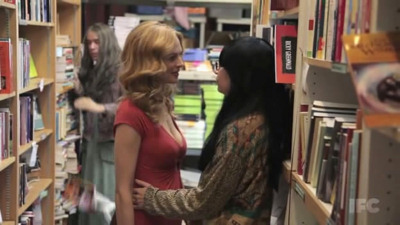 #13 - Baseball
Season 1 - Episode 6
The Mayor turns to Fred and Carrie to help him put together a big league baseball team.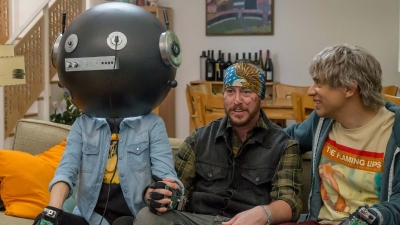 #14 - Pickathon
Season 6 - Episode 1
The Flaming Lips headline Portland's Pickathon Music Festival; Brendan and Michelle attend the festival via drone.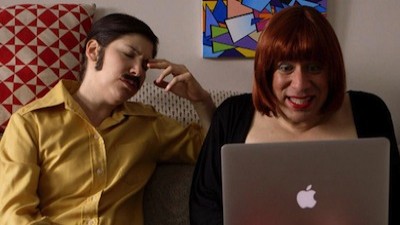 #15 - Nina's Birthday 7.87
Season 3 - Episode 4
Nina goes to great lengths to throw an extravagant 32nd birthday party for herself. The day-long event is set to include activities ranging from horseback rides to sunrise yoga that will last well into the night. The party turns into a Tapas Dinner.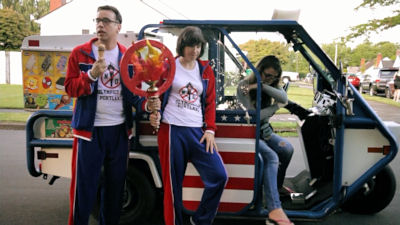 #16 - No Olympics 7.86
Season 2 - Episode 9
A crying infant's father escalates his attempts to soothe his thrill-seeking baby; Fred and Carrie get the Mayor of Portland's blessing to create a grassroots campaign to prevent the Olympics from ever coming to Portland; A creative canoe dancer turns what seems to be a mistake in his routine into a triumphal finish; A pair of bike valets have trouble finding a disgruntled customer's bike.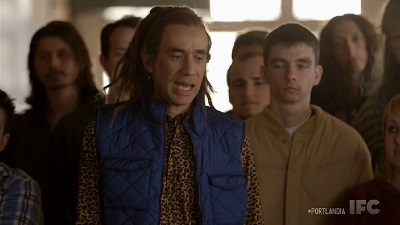 #17 - Ecoterrorists 7.86
Season 4 - Episode 2
Ecoterrorists protest animal testing at a makeup company; Bryce and Lisa Rent it Out!; Toni and Candace have a car wash; Fred misses hip hop; Dave helps Kath get a good night's sleep.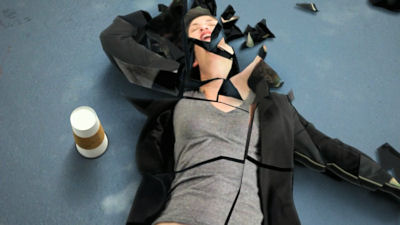 #18 - Cool Wedding 7.86
Season 2 - Episode 3
Militant bike messenger Spyke and his fiancée Iris strive for non-conformity in their upcoming nuptials; Carrie drops her beloved iPhone, and her life flashes before her eyes; Two overly-polite drivers come to a standstill at an intersection when neither wants to be the first to go; A grocery shopper (Jack McBrayer) finds scorn when he forgets his reusable shopping bag; A bestselling author (Shoreh Agadashloo) visits the feminist bookstore to do a book-reading.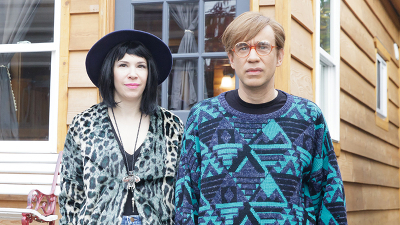 #19 - House for Sale 7.85
Season 5 - Episode 8
Fred and Carrie's landlord moves into their house. Kath and Dave look to buy a new home for their next renovation project.
#20 - Winter in Portlandia 7.85
Season 3 - Episode 1
It's wintertime in Portlandia and Peter and Nance struggle to keep off winter weight by cutting pasta from their diets; Candace's son visits Women and Women First bookstore for the holidays; a couple tries to keep their food cart in business.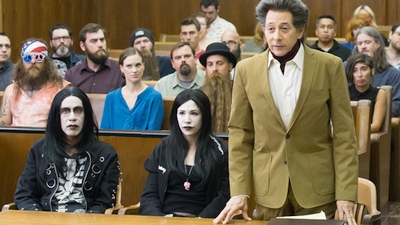 #21 - Dead Pets 7.84
Season 5 - Episode 10
Police start profiling people that are considered odd after arsonists burn down a taxidermy shop.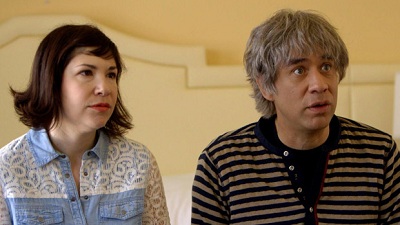 #22 - Squiggleman 7.83
Season 3 - Episode 5
Concerned parents Brendan and Michelle start a band that makes kids music; The Portland Nerd Council issues a Public Service Announcement; Malcom and Kris have an uncomfortable lunch at a vegan restaurant. The Feminist Bookstore hosts a comedy night.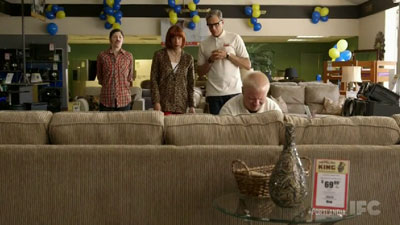 #23 - Pull-Out King 7.82
Season 4 - Episode 4
A punk from the '80s wakes up from a coma. An e-mail goes neglected. Nina has surprising news for Lance. Malcolm and Kris tailgate a Prairie Home Companion live show. Carrie dates a tax lawyer. Guest starring Jello Biafra, Annie Clark, Jeff Goldblum, Duff McKagan and Mark Proksch.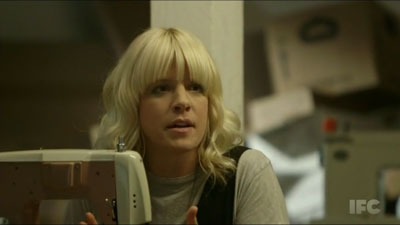 #24 - Trail Blazers 7.82
Season 4 - Episode 7
Joaquin makes a smoothie. Kickstarter videos compete at the Cant's Film. Sandra visits a tattoo removal parlor. Malcolm and Kris make their own clothing. Toni and Candace coach the Portland Trail Blazers' dance team. Guest starring Gus Van Sant, Paul Allen and The Portland Trail Blazers.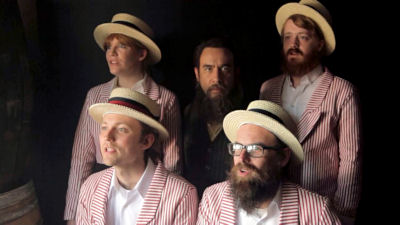 #25 - Cops Redesign 7.81
Season 2 - Episode 5
Nostalgia-loving Jason returns to LA from Portland and informs Melanie of another Portland throwback trend; the Mayor of Portland tasks Fred and Carrie with redesigning the Portland Police Department's uniforms and image; an excited donor donates his old music LPs to an elite preschool, but protective parents Brendan and Michelle question his sonic sensibilities; a team of salespeople at Bad Art Good Walls specialize in supplying new coffee shops with horrible art.