Outlander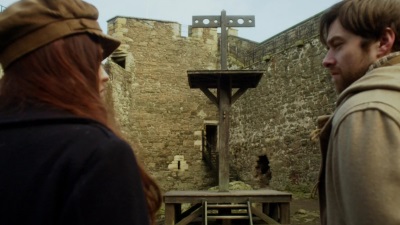 #1 - Dragonfly in Amber 8.58
Season 2 - Episode 13
In the present, Claire reveals the truth to her daughter, Brianna; in the 18th century, Jamie does everything he can to save his loved ones as the Battle of Culloden begins.
#2 - The Devil's Mark 8.19
Season 1 - Episode 11
Claire and Geillis are on trial for witchcraft. Jamie manages to rescue Claire, but not before she discovers a secret about Geillis' past.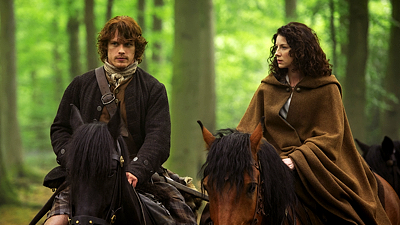 #3 - Both Sides Now 8.11
Season 1 - Episode 8
Frank desperately searches for his missing wife, while Claire tries to come to terms with her new marriage. Claire is faced with an emotional quandry as a life-altering opportunity presents itself.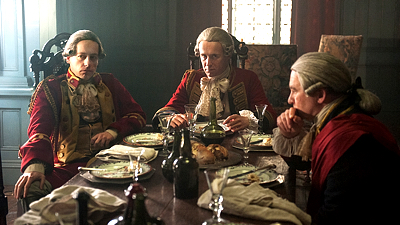 #4 - The Garrison Commander 8.11
Season 1 - Episode 6
Claire's unexpected meeting with a British general turns tense when Captain Jack Randall arrives. Claire finds herself alone with Randall - a dangerous man determined to uncover her secrets.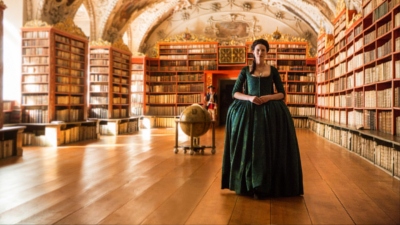 #5 - Faith 8.10
Season 2 - Episode 7
Doctors at L'Hopital des Anges attempt to save the lives of Claire and her unborn baby; King Louis asks Claire to judge two men accused of engaging in the dark arts.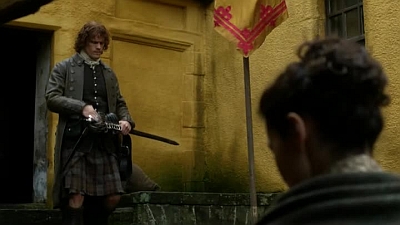 #6 - Vengeance Is Mine 8.07
Season 2 - Episode 11
Claire and the Highlanders make their way north after the Jacobite leaders decide to stop their march on London. Jamie is included in the group of riders enlisted for Dougal. Claire also joins them.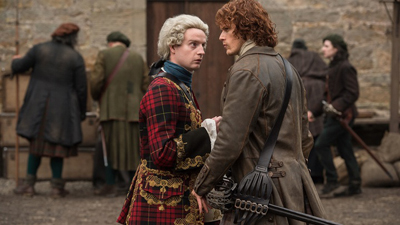 #7 - Prestonpans 8.06
Season 2 - Episode 10
Jamie uses Claire's knowledge of the future to lead the Jacobite army into battle against the British, while Claire tends to the wounded, a harsh reminder of the cost of war.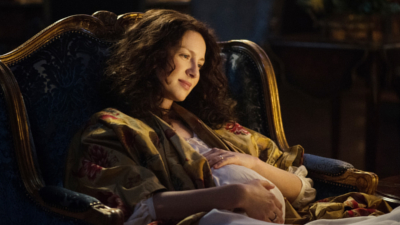 #8 - Best Laid Schemes... 8.00
Season 2 - Episode 6
Jamie and Claire use Claire's medical knowledge to come up with a scheme to stop a deal which could fill the war chest; Claire learns Jamie has gone back on his word.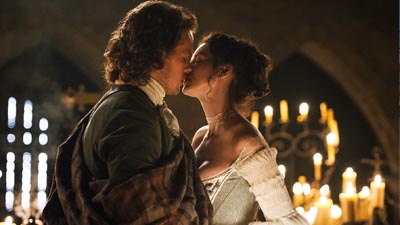 #9 - The Wedding 7.99
Season 1 - Episode 7
Claire and Jamie are thrown together in marriage, but as their emotional and physical relationship unfolds, deeper feelings arise. Claire is ultimately torn between two men in two very different times.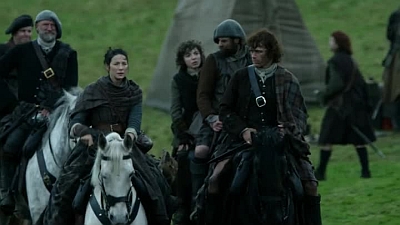 #10 - The Hail Mary 7.98
Season 2 - Episode 12
Jamie works to divert the Jacobite army away from imminent slaughter; Claire tries to provide comfort to a sick Alex Randall; Alex shares an unusual plan to save the mother of his child.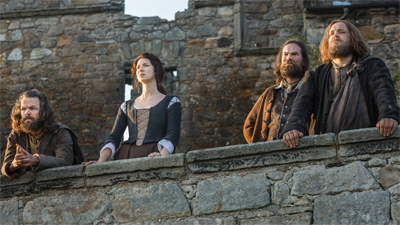 #11 - To Ransom a Man's Soul 7.97
Season 1 - Episode 16
A desperate plan manages to free Jamie, but his wounds are more than just physical. At a nearby monastery, Claire attempts to save both Jamie's heart and soul, as his mind lingers on the torture.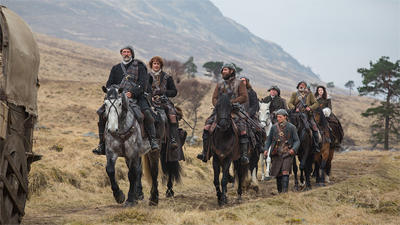 #12 - Rent 7.95
Season 1 - Episode 5
Claire joins the MacKenzie rent-collecting trip. To her horror, Dougal uses Jamie's scars to gain sympathy for the Jacobite cause. Claire recalls that a defining moment in Scottish history is fast approaching.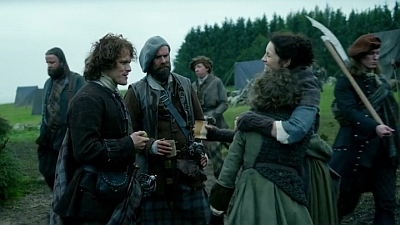 #13 - Je Suis Prest 7.93
Season 2 - Episode 9
Claire and Jamie reunite with the Lallybroch and MacKenzie men during training; Jamie and Claire wage personal battles; an Englishman arrives in camp with new information.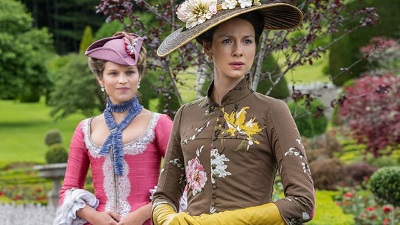 #14 - Untimely Resurrection 7.92
Season 2 - Episode 5
Claire and Jamie reunite and attempt to extinguish fires until Claire makes an unexpected change of course; Jamie and Claire's relationship is tested when the past rears its ugly head.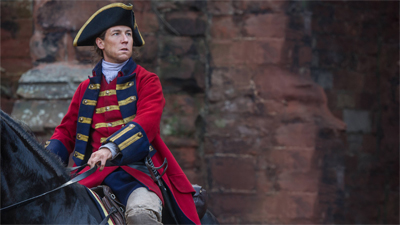 #15 - Wentworth Prison 7.92
Season 1 - Episode 15
Jamie awaits his death sentence at Wentworth Prison, while Claire and the Highlanders search for a rescue plan. When Jamie is visited by Black Jack, he realizes there is a fate worse than death.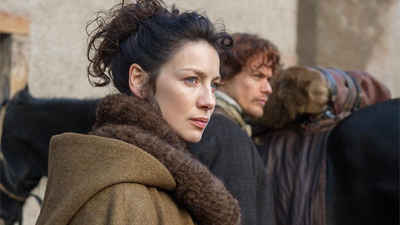 #16 - The Way Out 7.86
Season 1 - Episode 3
Claire decides to use her medical skills to aid her escape from Castle Leoch - with Jamie's help, she tends to an ill child. During an evening's entertainment, a story gives Claire hope for her freedom.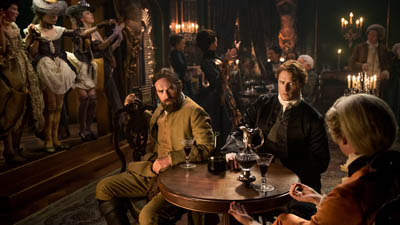 #17 - Not in Scotland Anymore 7.85
Season 2 - Episode 2
Life in Paris is not without trials as Jamie struggles to triumph over his past. A fortunate meeting with Prince Charles presents opportunities, while the Duke of Sandringham's presence brings complications.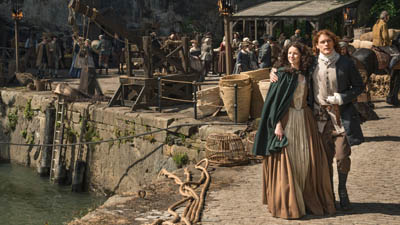 #18 - Through a Glass, Darkly 7.83
Season 2 - Episode 1
Returning to her own time, Claire must reconcile her future with the life she left behind. Shifting back to the 18th century, Jamie, Claire and Murtagh arrive in France, but learn that Paris presents its own challenges.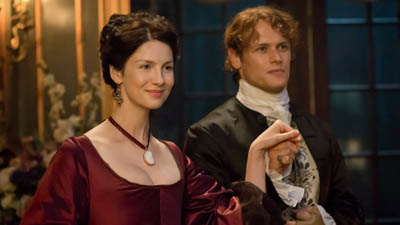 #19 - La Dame Blanche 7.82
Season 2 - Episode 4
Claire and Jamie throw an elaborate dinner party intended to derail investors in Prince Charles' war effort.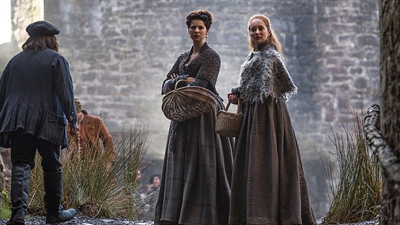 #20 - By the Pricking of My Thumbs 7.82
Season 1 - Episode 10
Jamie hopes the Duke of Sandringham can help remove the price on his head, while Claire works to save an abandoned child.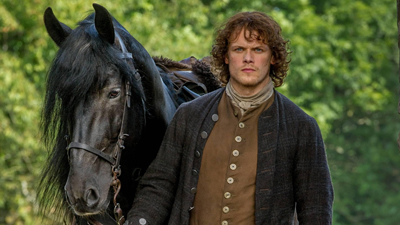 #21 - Lallybroch 7.81
Season 1 - Episode 12
Claire and Jamie are reunited and head to his family home, where old animosities between Jamie and his sister, Jenny, are rekindled.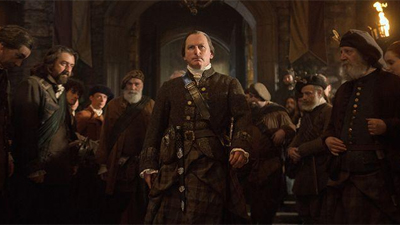 #22 - The Gathering 7.80
Season 1 - Episode 4
As the Castle prepares for The Gathering, Claire plots her escape. But after a dangerous encounter with a drunken Dougal and an unexpected run-in with Jamie, her plans are dashed.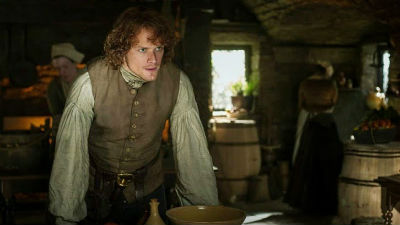 #23 - The Watch 7.79
Season 1 - Episode 13
Jamie finds himself between a rock and a hard place when a redcoat deserter from his past resurfaces. Claire tends to a laboring Jenny while Jamie and Ian join The Watch, resulting in devastating consequences.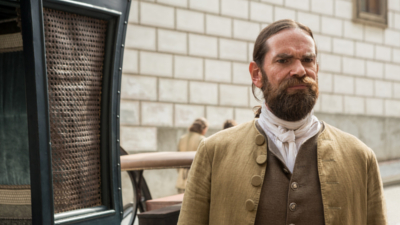 #24 - Useful Occupations and Deceptions 7.78
Season 2 - Episode 3
Jamie's time is dominated by political machinations, while Claire finds solace in her healing skills.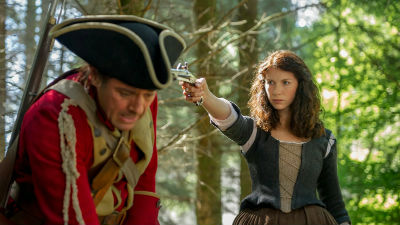 #25 - The Search 7.76
Season 1 - Episode 14
Claire and Jenny set out to rescue Jamie from his redcoat captors. When Murtagh joins up, they turn to unorthodox tactics to send word to Jamie. When word finally arrives, the news isn't what anyone had hoped.