North and South
#1 - November 6, 1860 - April 1861 9.15
Season 1 - Episode 6
Having fought with Orry and fled to Ashton's house in Charleston, Brett meets Billy who is stationed at Fort Sumter. George visits Orry and the two apologize to each other. Orry gives Brett permission to marry Billy. South Carolina secedes from the Union, infuriating Orry. Brett and Billy get married. Ashton schemes to have Billy killed, partly out of jealously, and partly because Billy is now a "Yankee" enemy. She fails, thanks to the drugged Madeline, who overhears Ashton and Justin's scheme and informs Orry. Madeline leaves Justin and takes refuge with Orry at his family's plantation. Now off the drugs, Madeline plans to divorce Justin and marry Orry. Orry goes to the Hazard's mansion near Philadelphia to give George his part of their cotton mill money. Virgilia finds out that Orry is present and tries to have him killed by forming a lynch mob which threatens the Hazard estate; the mob's leaders demand that George give them the "rebel traitor", there is little doubt that they intend to kill Orry. George and Orry face down the mob with shotguns and Orry boards a train to return to South Carolina. The two friends part, unsure if they will ever see each other again. The Civil War begins.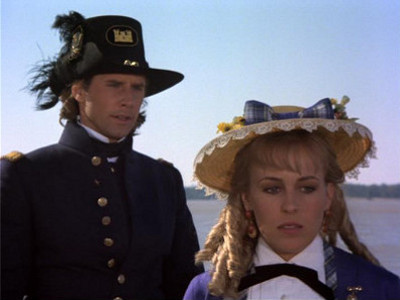 #2 - June 1861 - July 21, 1861 9.00
Season 2 - Episode 1
Orry and Charles, now officers in the Confederate Army, leave the Main family plantation for the war in Virginia. Orry, despite having been against secession, becomes a general and military aide to Confederate President Jefferson Davis in the Confederate capital of Richmond. Meanwhile, George and Billy are in Washington, D.C., where they are officers in the U.S. Army. Billy joins the U.S. Sharpshooters regiment, while George becomes a military aide to U.S. President Abraham Lincoln. Charles, a Confederate cavalry officer, meets Augusta Berkley, a Virginia belle who smuggles medicine for the southern soldiers. Virgilia wants to work as a nurse at a Washington, D.C. military hospital and asks Congressman Sam Greene for help. Orry's cruel and manipulative sister Ashton meets her match in Elkanah Bent, who sees the Civil War as a great way to get rich by smuggling forbidden luxury goods through the U.S. Navy blockade of the South. Bent and Ashton quickly become lovers, while Ashton's politician husband, James Huntoon, is unaware of his wife's adultery. With Orry and Charles gone to war, Justin kidnaps Madeline from the Main family plantation and burns the cotton mill; Orry's mother is injured trying to stop the fire. The First Battle of Bull Run takes place with George and Constance nearly getting caught up in it as they reluctantly watch from a distance. The South is the winner.
#3 - March 1865 - April 1865 8.89
Season 2 - Episode 6
The fighting ends with a Northern victory. Orry and George fight against each other (although not directly) in the last major battle at Petersburg; Orry is knocked out and captured. Confederate General Robert E Lee surrenders his army to U.S. Army General Ulysses Grant. George gets Orry released from a prisoner-of-war camp, then hears that President Lincoln has been shot. Charles goes to Augusta's farm and finds that she has died giving birth to his child. He goes to Charleston and gets his child from Augusta's uncle's wife. Virgilia kills Congressman Greene and is sentenced to death by hanging. She and George have a tearful farewell before her execution. Salem Jones, the cruel and brutal former overseer of the Main plantation's slaves, joins with former slaves to plan an attack on the Main plantation. Their plan is to loot and steal everything from the mansion, kill the Main family, and burn the mansion. With the war over, Billy quits the army and goes to see Brett at the Main plantation, they have a joyous reunion. George helps Orry find Madeline and they all go to the Main plantation. Salem Jones leads several former slaves in an attack on the plantation; they burn the mansion before being killed or driven off by Orry, George, Billy, Charles, and a few freed slaves who have remained on the plantation in return for land of their own. Οrry's mother is killed in the attack. Orry and George pledge to renew their family's friendship, and George agrees to help Orry rebuild his plantation home by reopening the cotton mill and letting Orry take the profits.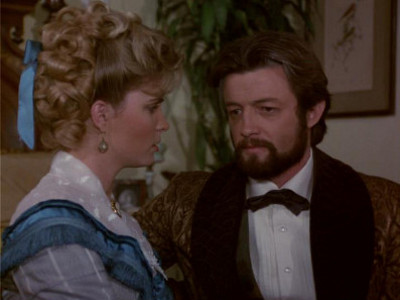 #4 - December 1864 - February 1865 8.78
Season 2 - Episode 5
The war has turned against the South. Orry and Charles save George from Libby Prison, kill the commandant in a fight, and allow George to return to the North. Madeline helps starving people in Charleston. Returning home, George learns of his brother and sister-in-law's illegal business schemes to use cheap iron to build cannon. He forces his brother Stanley and Stanley's wife Isabel to admit guilt. George's sister Virgilia is accused of allowing a wounded Southern soldier to die (in fact, he caused his own death) and is fired from the hospital. Desperate for money and work, she goes to Congressman Greene for help, he gives her money in exchange for sex. Orry learns of Bent's plan to overthrow the Confederate government. In a final fight, Orry and James Huntoon attack Bent's hideout near Richmond. Bent is (apparently) killed when the ammunition he was hiding in a barn explodes. Ashton confesses to Orry that she helped Bent drive Madeline away, Orry tells Huntoon that he never wants to see his sister again. Ashton asks Huntoon to forgive her, he tells her that it is too late. Huntoon is not seen again and Ashton does not appear again until Episode 1 of Book III.
#5 - Spring 1857 - November 1860 8.75
Season 1 - Episode 5
Madeline is drugged by Justin and disappears from society, even seeming to forget her love for Orry. Ashton marries James Huntoon, an ambitious but easily-manipulated South Carolina politician. Orry visits George, but they have a serious argument over the issue of slavery. Orry doesn't want Brett to marry Billy because of the growing tensions between the North and South. Virgilia marries the slave she helped escape from the Main plantation in South Carolina. They both join abolitionist leader John Brown. In 1859 Brown makes his famous raid on Harpers Ferry, Virginia, to arm and free the slaves there. The U.S. Army stops the raid, Virgilia's husband is killed and Brown is captured. Virgilia escapes, but is more bitter than ever towards Southerners. Abraham Lincoln is elected President; several Southern states make plans to secede from the U.S. and establish themselves as a separate nation.
#6 - Summer 1854 - Autumn 1856 8.72
Season 1 - Episode 4
The Hazards visit the Mains in South Carolina. Billy discovers how vain and wicked Ashton can be and falls in love with Ashton's younger sister Brett. George's sister Virgilia helps one of the local slaves escape and gets into trouble. Orry and Madeline become secret lovers. Billy and Charles graduate from West Point, and both families attend the graduation. Ashton sleeps with many of Billy's friends and gets pregnant. She asks Madeline for help, and Madeline takes her to a local midwife who performs a secret abortion. When Madeline lies to Justin about where she was while she was helping Ashton, he beats Madeline, locks her in a spare bedroom and leaves her to starve.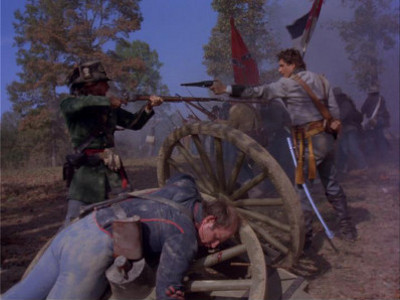 #7 - September 17, 1862 - Spring 1864 8.60
Season 2 - Episode 3
At the bloody battle of Antietam, Charles and Billy nearly kill each other, but each allows the other to escape. Charles's friend Ambrose is killed in the battle. Afterwards, President Lincoln's Emancipation Proclamation frees the slaves in the rebel Southern states. Most of the slaves leave the Main plantation in South Carolina, but a few remain. Ashton visits her family's plantation, supposedly to see her recovering mother and sister Brett, but in reality to carry out Bent's revenge against Orry. Ashton tells Madeline that she knows that Madeline's mother was a high-priced black prostitute in New Orleans, and that, unless Madeline leaves Orry with no explanation, she will reveal this secret and "ruin" Orry's public reputation. Madeline flees to Charleston where she is befriended by a suave gambler and begins working for the city's poor and orphans who are suffering from the war. Meanwhile, Bent - who has become increasingly psychotic and unstable - begins planning to assassinate Confederate President Davis and become the dictator of the South. Billy, sick of not having seen his wife Brett for nearly two years, goes AWOL from the U.S. Army and makes his way to South Carolina, where he and Brett spend some time together. Ashton discovers Billy's presence and goes to tell the local authorities, but Billy is saved when Brett threatens her sister with a pitchfork long enough for Billy to escape. When he returns to his regiment, his commanding officer threatens to court-martial and execute him if he ever goes AWOL again. Billy is also demoted in rank to a lowly private.
#8 - Autumn 1844 - Spring 1848 8.50
Season 1 - Episode 2
Bent continues his cruelty towards George, Orry, and their friends. The men, with some help from other cadets, make Bent a fool and he is forced to leave the Academy. When Bent learns of George and Orry's involvement, he promises them he will have revenge. George and Orry graduate from West Point. They leave to fight in the Mexican War. During the Battle of Churubusco, Bent, who has used his political connections to obtain a superior rank, orders George and Orry to lead a suicidal charge against the Mexican forces. Both men survive, but Orry is shot in his left leg and is permanently crippled. Meanwhile, George meets Constance Flynn, the Irish Catholic daughter of an Army surgeon, and falls in love. They plan to marry soon. Orry turns to drink to drown his sorrows. With the Mexican War over, George quits the army, finds Bent, and beats him up. He tells Bent that, if he ever harms Orry or him again, he (George) will kill him. When Madeline helps Priam, one of Orry's slaves, escape, one of the other slaves gets whipped for helping Priam.
#9 - Spring 1848 - Summer 1854 8.45
Season 1 - Episode 3
George gets married to Constance and Orry is his best man. Orry's father dies and Orry inherits the family plantation. His first act is to fire the brutal Salem Jones as overseer. Jones vows revenge. Orry's cousin Charles, who doesn't have good relations with the Main family, is challenged to a pistol duel in a dispute over a woman. Orry helps Charles to survive the duel and they become friends. The Mains visit the Hazards in Pennsylvania. Orry's sister Ashton courts George's brother Billy. Billy and Charles are going to attend West Point together, just as Orry and George did. Orry and George begin a partnership cotton mill at Orry's plantation in South Carolina; they do so on George's condition that Orry not use slave labor in the mill. Virgilia is furious that her family has allowed slaveowners into their house and tries to humiliate them, angering the rest of her family. While dying, Madeline's father tells her that her mother's grandmother was black.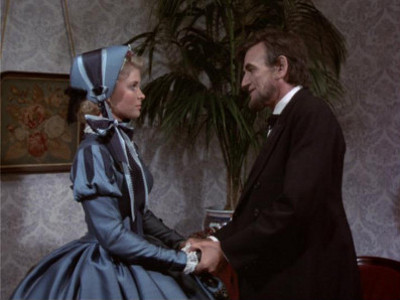 #10 - May 1864 - Late Autumn 1864 8.44
Season 2 - Episode 4
George is captured in a raid by Southern forces and taken to the dreaded Libby Prison in Richmond, where he is tortured by the prison's ruthless commandant. Orry is shot and taken to the hospital where Virgilia works, despite her hatred of Southerners she helps him recover and allows him to escape. Bent tries to kill Madeline in Charleston, but is rescued by her gambler friend, who dies saving her. Charles saves Augusta from being raped by Northern soldiers at her farm in Virginia, the two then become lovers.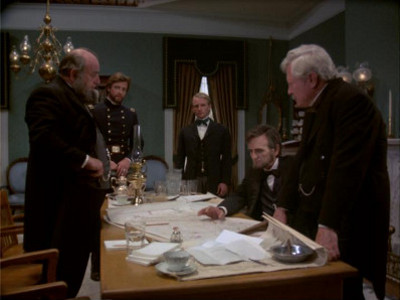 #11 - July 1861 - Summer 1862 8.32
Season 2 - Episode 2
Hearing about her mother's injury, Brett and her slave Semiramis make the dangerous trip from Washington, D.C. to the Main plantation in South Carolina. Orry leaves Richmond and returns to South Carolina as well - he finds Madeline at Justin's plantation and kills Justin in a fight. Orry and Madeline finally get married. Orry discovers Bent's illegal smuggling enterprise and stops it by capturing Bent's blockade runners, arresting his men, and destroying most of his merchandise. Bent and Ashton vow revenge. In Pennsylvania, meanwhile, George's older brother Stanley takes over the family's steel factories. His greedy wife Isabel talks him into using cheap, low-grade iron to make cannons for the U.S. Army; the cannons often explode and kill Northern soldiers. They forge George's name on the documents, in case the cannons are traced back to Hazard Iron.
#12 - Summer 1842 - Summer 1844 8.21
Season 1 - Episode 1
Young Southerner Orry Main, the only son of a wealthy South Carolina plantation owner, goes to West Point. During the journey, he meets and falls in love with beautiful New Orleans French-Creole Madeline Fabray. In New York City Orry meets Northerner George Hazard, the second son of a wealthy Pennsylvania steel-factory owner, who is also on his way to West Point. They soon become close friends. At the Academy, they meet the amoral egomaniac Elkanah Bent, a fellow cadet from Georgia. Bent, who becomes the main villain in the miniseries, is a handsome, smooth-talking man who hides his evil, twisted nature beneath his charm and good looks. Bent takes an instant dislike to Orry and George and uses his status as their drillmaster to constantly harass them. Orry keeps writing letters to Madeline, although it seems that Madeline hasn't been responding. After a two-year absence, the men return home for a summer leave. George's abolitionist sister, Virgilia, immediately takes a dislike to Orry as he keeps slaves. While at home, Orry learns that Madeline is getting married to his cruel neighbor, plantation owner Justin LaMotte. Orry is devastated by the news. Orry has an argument with his father over the hiring of the brutal and sadistic Salem Jones as the plantation overseer. Orry stops Jones from using a bullwhip to "punish" a slave. After Orry sees Madeline get married, they find out that Madeline's father has been hiding Orry's letters so the she would marry Justin.
#13 - Spring 1866 - Spring/Summer 1866 6.31
Season 3 - Episode 3
George arrives at Mont Royal to help Madeline, and they fall in love. Carrying out the final part of his revenge, Bent kidnaps Gus, the child of Charles and Augusta Berkley. When George learns of this, he goes West and finds Charles. Together the two men rescue Gus, hunt down Bent, and hang him. The hanging ends the personal "war" between Bent and the Main and Hazard families. When Ashton finally gets home, she weeps when she sees that Mont Royal has been burned. It is implied (although never stated) that George and Madeline agree to marry; the series ends.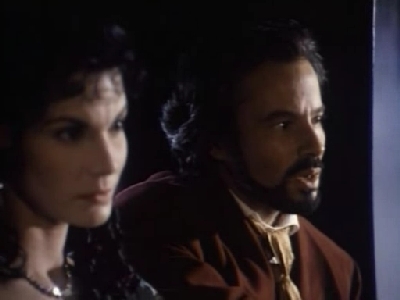 #14 - Summer 1865 - Autumn 1865 6.30
Season 3 - Episode 1
Elkanah Bent, having survived the explosion of his hidden ammunition depot near Richmond, becomes obsessed with getting "final revenge" on Orry and George, whom he blames for his failures in life. He begins his revenge by going to Richmond and murdering Orry Main. Furious, Ashton tries unsuccessfully to kill Bent; she then moves to the Old West to start a new life. Heartbroken at Orry's death, Madeline tries to rebuild the Main family mansion at Mont Royal and helps local freed slaves, to the disapproval of most of her white neighbors. After learning of Orry's death, George goes to Mont Royal and helps Madeline. Charles Main, now a corporal in the U.S. Cavalry in the Old West, meets and romances Willa Parker. Ashton begins working as a prostitute in Santa Fe; her goal is to earn enough money to buy Mont Royal. Carrying out the next part of his plan of revenge, Bent goes to the Hazard mansion near Philadelphia and murders George's wife Constance.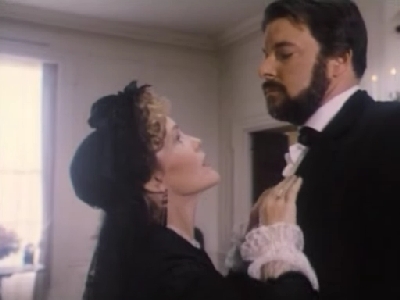 #15 - Autumn 1865 - Spring 1866 4.60
Season 3 - Episode 2
Devastated by news of his wife's murder, George begins searching for Bent to exact justice. Cooper Main, Orry's older brother, becomes a member of the Ku Klux Klan and begins working to undermine his sister-in-law Madeline's efforts to help local blacks. Isabel, George Hazard's greedy sister-in-law, wants to buy Mont Royal and evict the Main family. Charles continues to work as a cavalryman in the Old West, and continues to romance Willa Parker. Realizing that she cannot stand against Cooper and Isabel alone, Madeline asks George for help.