No Ordinary Family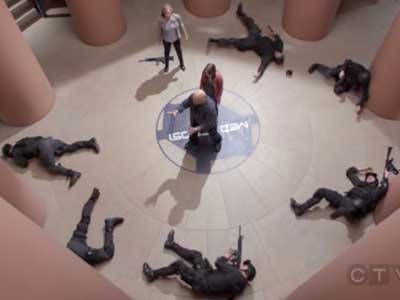 #1 - No Ordinary Beginning 8.46
Season 1 - Episode 20
Mrs. X kidnaps J.J. and forces him to solve an enigma; Joshua and Katie reconnect; George is held prisoner on a plane that spirals out of control.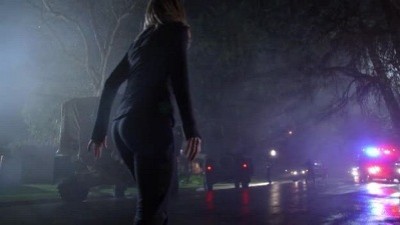 #2 - No Ordinary Future 8.22
Season 1 - Episode 19
Stephanie ends up traveling to the future and seeing her family's secret revealed, and the consequences that result. Returning to the present, she tries to prevent the future from occurring. Meanwhile, Jim and George track down the criminal responsible for the death of a cop, and Mrs. X assigns someone to watch the pregnant Katie.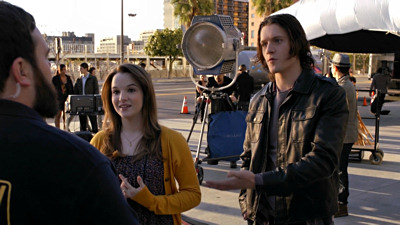 #3 - No Ordinary Animal 8.18
Season 1 - Episode 18
The Powell's lives are in danger when a super-villain with animal like powers is tasked by Mrs. X to eliminate the family.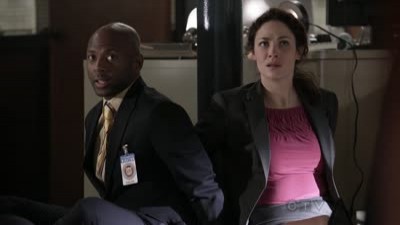 #4 - No Ordinary Detention 8.17
Season 1 - Episode 13
While Internal Affairs officer Rachel Jacobs investigates reports of a rogue cop, Jim risks revealing himself as the prime suspect when the police station is overrun by a group of thugs, and he is the only hope of survival. Meanwhile, while trying to nurse an ailing Joshua back to health at the lab, Katie and Stephanie run into Human Resources VP Victoria Morrow and begin to suspect that she isn't who she says she is.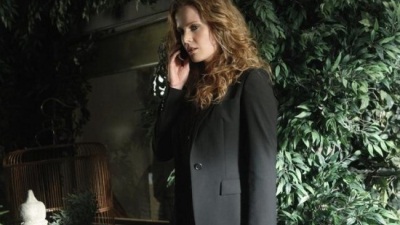 #5 - No Ordinary Powell 8.04
Season 1 - Episode 15
The Powells' lives are in danger when Dr. King orders shape-shifter Victoria Morrow, to infiltrate the household and murder one of the family members; and JJ, with the aid of Daphne, attempts to solve the cold case murder of his ex-girlfriend Natalie's mother.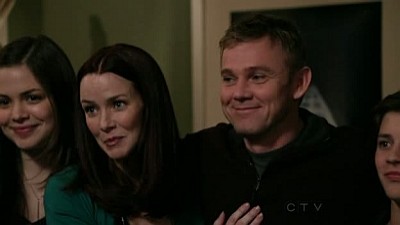 #6 - No Ordinary Friends 8.03
Season 1 - Episode 11
After Jim saves Dave Cotten's (Ricky Schroder) life, he and Stephanie become fast friends with Dave, his wife, Michelle (Annie Wersching, "24") and their kids. But Jim begins to suspect that the Cottens may be leading their own secret lives. Meanwhile, Daphne throws her hat into the high school ring for student council president, and Katie reveals a secret to Stephanie about her relationship with Joshua - aka The Watcher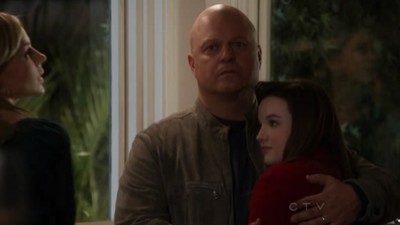 #7 - No Ordinary Proposal 7.89
Season 1 - Episode 16
Jim feels guilty when he is in a fight and he deflects a bullet, which hits a teen and causes life-threatening damage. Daphne's boyfriend Chris steals the serum from the Powells' house and injects his disabled father Roy, causing disastrous results creating a villain stronger then Jim. Joshua, The Watcher, proposes to Katie. JJ's math teacher tries to get him to join the school's academic decathlon team.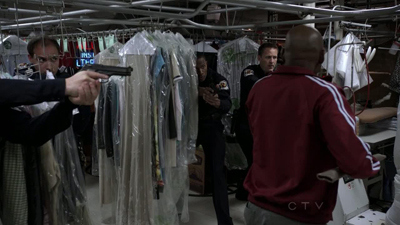 #8 - No Ordinary Sidekick 7.85
Season 1 - Episode 10
When George gets credit for one of Jim's secret crime-fighting activities, animosity breaks out between the two friends. Meanwhile, Daphne suspects something is wrong with Katie's new boyfriend, JJ discovers a problem with his powers, and Stephanie and Katie disagree over a personal matter.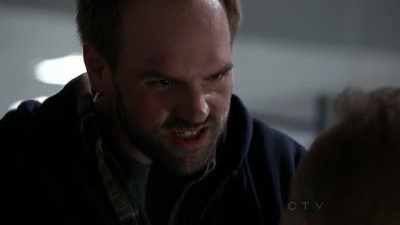 #9 - No Ordinary Double Standard 7.85
Season 1 - Episode 14
After a friend is attacked, Stephanie tells Jim that she wants to join forces with him to help catch the perp. But when Jim informs Stephanie that he's built for crime fighting - and she's not - the competition is on to see which one of them can solve the case first. Meanwhile, Daphne feels like Jim is invoking a double standard when he allows JJ to date a senior but won't let her do the same, and Katie learns some disturbing news about Joshua - aka The Watcher.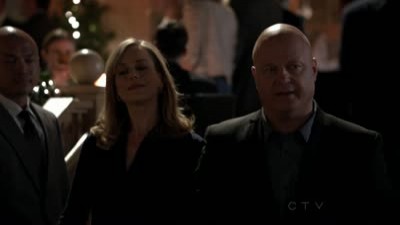 #10 - No Ordinary Anniversary 7.83
Season 1 - Episode 9
Jim and Stephanie plan a romantic evening to celebrate their 18th anniversary, but they find themselves using their powers to deal with a serial arsonist with special powers of his own; Daphne and J.J. join forces to win money in a poker game.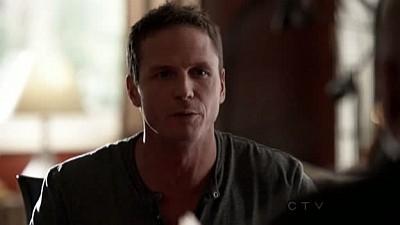 #11 - No Ordinary Brother 7.82
Season 1 - Episode 12
Jim's wayward brother, Mike, makes a surprise visit to the Powell household and discovers the family has powers. But in an attempt to make some quick cash, he tries to convince JJ to using his abilities to win big by betting on the horses. Meanwhile, in a surprise twist, Katie is given a promotion at Global Tech by Human Resources VP Victoria Morrow (Rebecca Mader, "Lost"), who may be hiding a secret agenda, and Daphne is placed on the school's peer disciplinary committee and believes a student may have been wrongly accused of possessing drugs.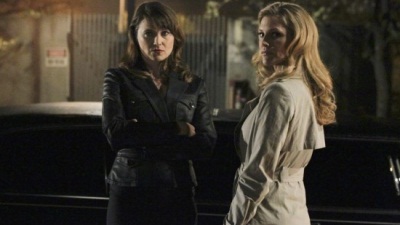 #12 - No Ordinary Love 7.82
Season 1 - Episode 17
The mysterious Mrs. X tasks the sexy - and dangerous - Sophie to cause Jim and George to fall under her spell and make them do whatever she wants them to - which could place Jim's marriage in jeopardy. Meanwhile, Stephanie must decide whether or not to inject a patient with the trilsettum serum and risk turning him into a super in order to retain Dr. King's trust, and Daphne's boyfriend, Chris, begins to have suspicions about the Powell family's abilities.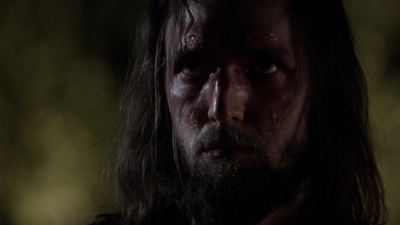 #13 - No Ordinary Visitors 7.79
Season 1 - Episode 6
When Stephanie's hard-to-please parents, Barbara and Allan Crane, pay an unexpected visit, the Powells must curb the use of their powers for fear of giving away their secret. But Barbara and Allan begin to suspect that something's awry when they witness some strange behavior. Meanwhile, when friend Trent Stafford and his parents are the victims of a home invasion, Daphne uses her abilities to help Jim try to track down the thugs responsible for the violent act.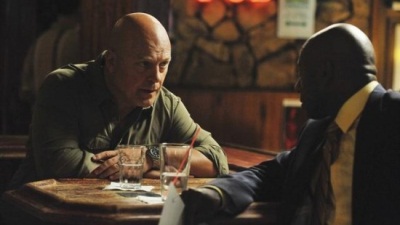 #14 - No Ordinary Vigilante 7.79
Season 1 - Episode 4
While patrolling the park at night in an effort to catch a mugger, Jim is mistaken for a murderous vigilante who has begun targeting the robbers; Stephanie makes a discovery that could explain how she and her family got their powers; Daphne uses her telepathic abilities to get into an exclusive party reserved for only the cool high school kids; and JJ tries out for the football team - with a lot of help from his power.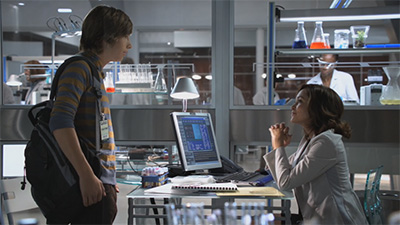 #15 - No Ordinary Quake 7.72
Season 1 - Episode 5
Jim tries to discover the cause of recent earthquakes; Stephanie suspects that J.J. may be lying about his lack of powers; Daphne faces a moral dilemma when she reads the minds of a fellow student and teacher.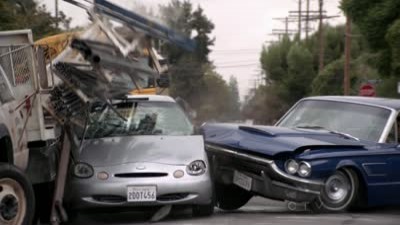 #16 - No Ordinary Accident 7.71
Season 1 - Episode 8
Stephanie tries to uncover the reason behind Jim's sudden loss of powers, which could put an end to his crime fighting days; JJ may be facing criminal charges after he's caught hacking into the school computer system by his teacher; Daphne uses her abilities to impress a boy; and Katie begins falling for her mysterious new beau.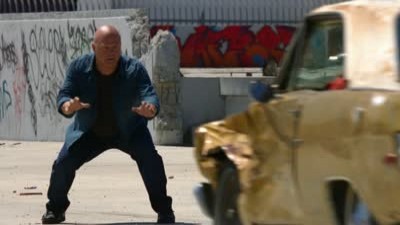 #17 - No Ordinary Marriage 7.70
Season 1 - Episode 2
A neighborhood mom ropes Stephanie into helping out at a school fundraiser, but a bank robbery calls her attention away.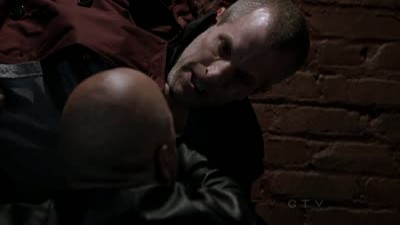 #18 - No Ordinary Mobster 7.67
Season 1 - Episode 7
George asks Jim to help him take down a mobster who has eluded arrest for years. Meanwhile, Stephanie disobeys Dr. King's wishes and tries to find out more about Volson's research, and Daphne asks JJ to use his powers to help her impress a boy.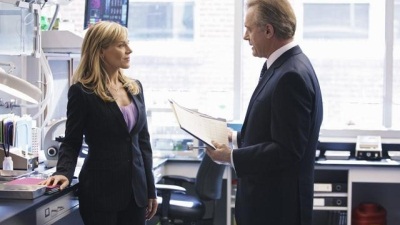 #19 - Pilot 7.62
Season 1 - Episode 1
A flight to South America has a far greater impact on the Powells' family dynamic that they had planned.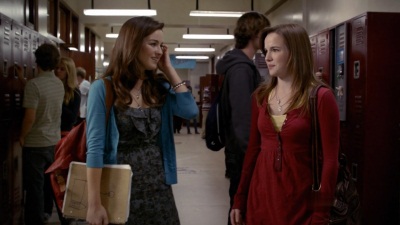 #20 - No Ordinary Ring 7.56
Season 1 - Episode 3
Jim and George track a group of thieves robbing high-end weddings after Stephanie's ring is stolen; J.J. asks Daphne to scan the mind of a cute girl.