Nikita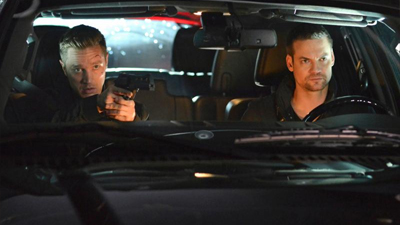 #1 - Canceled 8.70
Season 4 - Episode 6
Frustrated that MDK is still active, Nikita decides to end it her way. Leaving Michael and the team behind, Nikita takes Alex on the road to exact revenge. Nikita and Alex capture Mr. Jones and force him to reveal the names of the rest of the members of MDK. Armed with the information, Nikita goes down a dark path that may ultimately cost her her soul. Michael tracks her down and must get her to surrender before the military opens fire and kills her. However, Nikita isn't one to give up on a fight, leading her to make a shocking decision.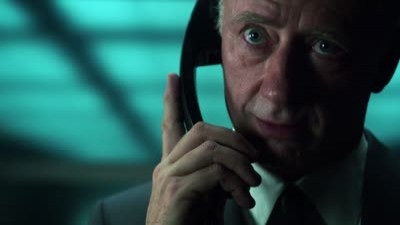 #2 - Homecoming 8.68
Season 2 - Episode 23
Nikita and Michael invade Division in an attempt to capture Percy. Alex and Sean get caught in a deadly gunfire battle with the U.S. Marines and Ryan must convince the President of the United States not to destroy Division until he is sure Nikita and Michael are safely out of the building, but the President is eager to end Percy's reign. Meanwhile, Birkhoff asks Sonya for help, and Nikita corners Percy in his office, but he pulls out one final trick that may cost her the battle.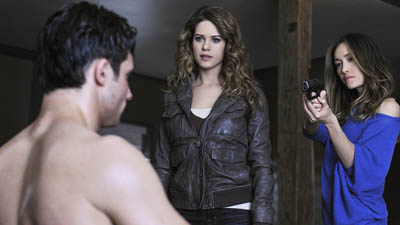 #3 - Sanctuary 8.62
Season 2 - Episode 12
Sean attacks Nikita and Michael in an effort to protect his mother. Meanwhile, Percy gets the upper hand on Amanda and threatens to level Division unless she releases him.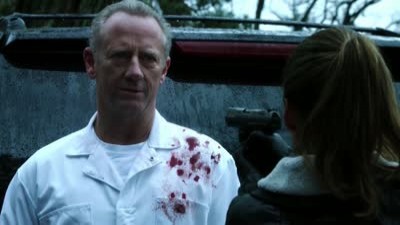 #4 - Clean Sweep 8.58
Season 2 - Episode 13
Percy has his Guardians hold the members of Oversight hostage until Amanda agrees to his demands. If she doesn't, the Guardians will shoot all the members of Oversight and release a deadly gas inside Division that will instantly kill everyone, including Amanda. Nikita is torn between letting the enemy fall and saving the innocent lives inside Division. Meanwhile, Sean is frantic to save his mother from Percy's clutches and turns to Nikita, Michael and Alex for help.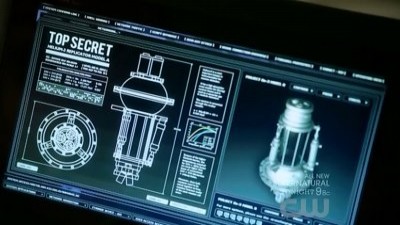 #5 - Power 8.58
Season 2 - Episode 18
Amanda and Ari set up a board meeting with Zetrov and prepare to take over the company. After a heated face-to-face confrontation between Nikita and Amanda, Nikita recalls what Amanda was like when she was first brought to Division. Meanwhile, Alex surprises Ari by showing up at the board meeting with an old and powerful friend.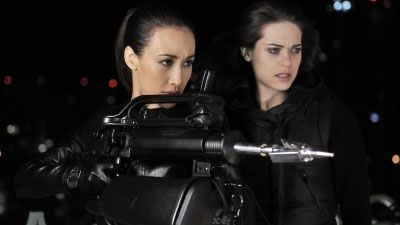 #6 - Pandora (2) 8.52
Season 1 - Episode 22
Percy makes a move to take over the CIA, Alex goes rogue, and Michael gets trapped inside Division making him unable to help Nikita, who may have to pay with her life for helping Alex.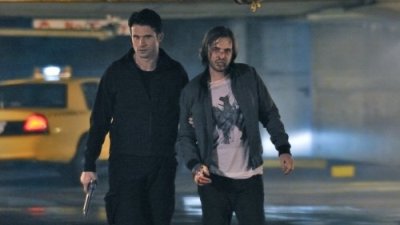 #7 - Fair Trade 8.51
Season 2 - Episode 9
Nikita steals funds from Oversight, forcing them to host an emergency meeting. Nikita and Birkoff figure out how to spy on the meeting so Nikita can identify the other members of Oversight, but things go awry and Sean captures Birkoff. Amanda demands to know where Nikita is hiding but Birkoff refuses to give up his friend so she tortures him. Meanwhile, Alex sets her plan in motion to reclaim her father's empire. With a price on her head, Alex realizes the easiest way to get into Russia undetected is the same way she was smuggled out – through the illegal sex ring.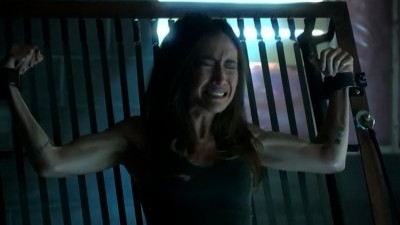 #8 - Wrath 8.46
Season 2 - Episode 19
When Nikita worked for Division, she targeted a man named Nicholas Brandt and infiltrated his inner circle. She captured him and he's been behind bars ever since. However, Percy springs Brant, and his first mission is to capture Nikita for payback. After he has her in his clutches, he tortures her, forcing Nikita to face a side of herself she thought she had long buried. Meanwhile, Percy continues to play mind games with Michael, Alex and Sean, pushing one of them to the brink of death.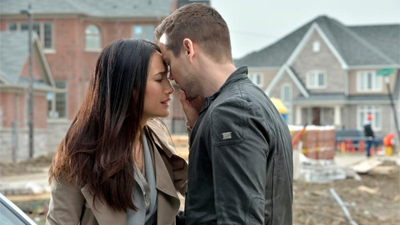 #9 - Til Death Do Us Part 8.46
Season 3 - Episode 22
Amanda forces Nikita into a life-threatening situation where she has to choose between saving Michael or saving herself. The team races to find a way to stop Amanda, but with a diminished Division, they might finally be out-gunned.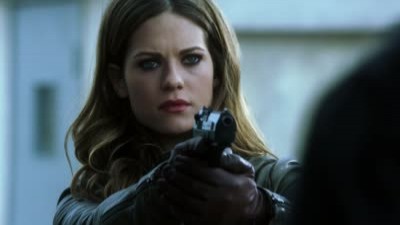 #10 - Crossbow 8.45
Season 2 - Episode 22
Percy calls the President the United States and threatens to set off a nuclear explosion unless his demands are met. Birkhoff finds two scientists who could help stop Percy's new nuclear satellite, so Nikita and Michael head after one and Sean and Alex look for the other. Unfortunately, Alex and Sean get caught at the very location that Percy blows up as an example of his power. Meanwhile, Nikita realizes the best way to stop Percy is to go into the belly of the beast – Division itself.
#11 - Bubble 8.44
Season 4 - Episode 5
Just as Nikita is finally starting to see an end to the long war with The Shop, Ryan confesses a secret that could unravel it all. Meanwhile, Michael tries to get Nikita to accept their new circumstances as he contemplates what comes next for the two of them. Realizing Sam was planning to steal her diamonds, Alex gives him a suitcase of fake diamonds to deliver to her contact in France. Alex is surprised when he upholds his end of the bargain and doesn't take off with the jewels. However, things get messy when Sam is jumped by the loan shark he owes money to, and Alex must step in to save him.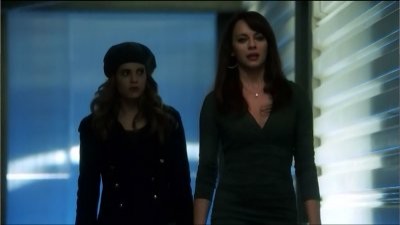 #12 - Rogue 8.39
Season 2 - Episode 14
Percy continues his plan to take back Division by threatening to kill Nikita's mentor Carla, the woman who took Nikita off the streets when she was a junkie. Determined to get to Carla before Percy, Nikita uses Madeline to send her a message. Percy intercepts the message and it's a race to see who can get to Carla first. Meanwhile, Amanda tells Alex it's time for her to take back Zetrov and reveal to the world that Alexandra Udinov is alive.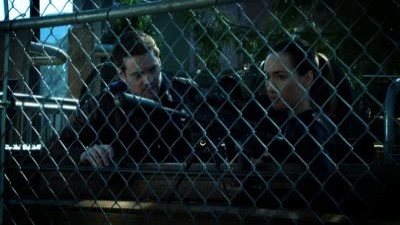 #13 - Dead Drop 8.38
Season 2 - Episode 21
When it looks like Percy's nuclear weapons plan is getting out of control, Ryan suggests they go to the Director of the CIA, Morgan Kendrick, for help. Nikita is vehemently opposed to the plan and is surprised when Michael takes Ryan's side. Tensions escalate when Nikita is proven right after they discover Kendrick has a link to Percy. Meanwhile, Sean is shot by Percy's men, shaking Alex to the core.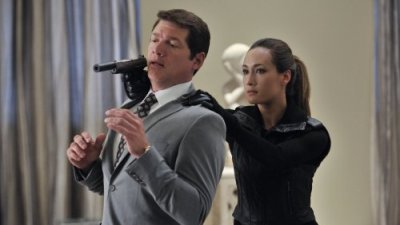 #14 - Clawback 8.37
Season 2 - Episode 7
While in prison, Ryan discovers patterns that reveal how Oversight gets its funding. Ryan arranges a meeting with Nikita to fill her in, but Amanda intercepts their coded messages to each other and alerts Oversight, who sends in one of their own to interrogate Ryan. Nikita and Michael scramble to break Noah out of prison before Oversight gets to him. Meanwhile, Alex is being tailed by Gogol, and comes face to face with someone from her past.
#15 - Shadow Walker 8.37
Season 2 - Episode 20
Nikita convinces a reluctant Birkhoff to use 20 million dollars of his own money in a plan to bankrupt Percy and Division, but when Percy ends up stealing Birkhoff's entire life savings, Birkhoff and Nikita clash. Team Nikita has one last chance to hit Percy again, but Birkhoff is arrested trying to regain his millions and Nikita realizes she must break him out of jail before Division gets to him. Michael and Alex go after Birkhoff's stolen money while Nikita goes to save Birkhoff.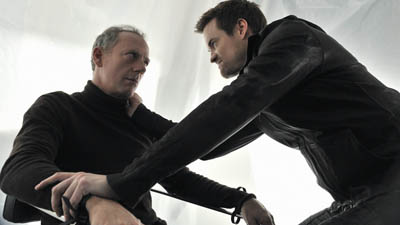 #16 - Doublecross 8.37
Season 2 - Episode 16
Division is in an uproar when their agents are being assassinated one by one. Amanda realizes Percy is behind the murders and is trying to undermine her authority with the other Division agents. She reluctantly calls Nikita with an offer that is hard to resist – stop Percy and she'll give Nikita Ryan.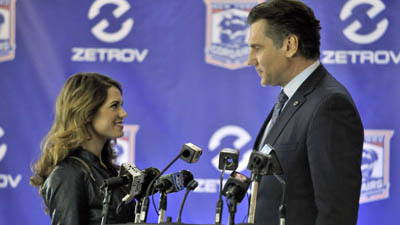 #17 - Origins 8.36
Season 2 - Episode 15
Nikita and Michael try to help Carla remember her past, which holds the key to taking down Division. Carla recounts the night Nikita was arrested and Nikita is stunned at what she learns. Meanwhile, Alex shows up at a Zetrov press conference where Semak is speaking and announces that she's Alexandra Udinov. Alex demands a trade – her mother for the empire.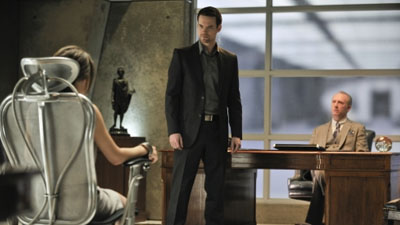 #18 - Betrayals (1) 8.36
Season 1 - Episode 21
After Michael learns that Percy has ordered Divison to kill anyone who could decrypt the black boxes, he sends Nikita in to save the last person on the list, a CIA cryptographer named Malcolm. Nikita kidnaps Malcom and takes him to Ryan for protection. Meanwhile, Percy turns on Alex.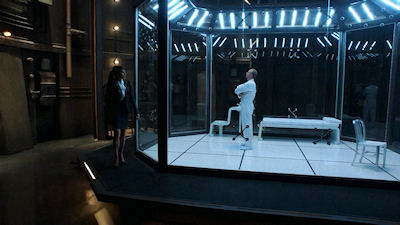 #19 - Game Change 8.36
Season 2 - Episode 1
Nikita and Michael plot to take down Division and Oversight and are prepared to use the contents of the black box to do so. Amanda is now running Division but Oversight has assigned one of their own, a new agent named Sean, to keep an eye on her. Amanda's first mission is to get back the black box from Nikita, and she enlists Alex's help to do so. Alex refuses until Amanda tells her she will help her find the man who killed Alex's father. Meanwhile, Nikita and Michael find help from an unlikely ally.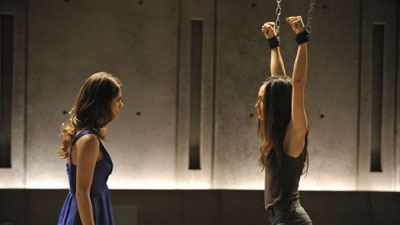 #20 - All the Way 8.35
Season 1 - Episode 11
Alex informs Nikita that Division is sending her on her first mission to kill the leader of a crime syndicate. Alex is uneasy about taking someone's life but is reassured by Nikita who insists on helping her with the kill order. Birkhoff informs Percy and Michael when he discovers the shell program that a Division mole has been using to connect to Nikita in the outside world. When the mission doesn't go as planned, Nikita makes a quick decision in an effort to clear Alex's name. Inside Division, Jayden attempts to reveal Alex as the mole but Thom steps in and a shocking accident clears her name.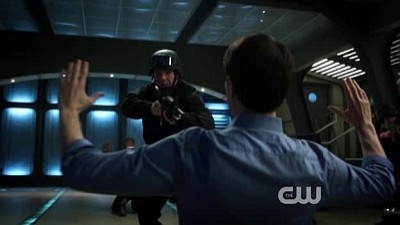 #21 - High-Value Target 8.35
Season 3 - Episode 20
Seized from the wreckage of Division, the black box falls into the hands of a mutinous agent guided by Amanda. Select leaks to sweeten the box's sale immediately put what's left of the team in peril from potential international buyers and the President. With no support staff, few leads, and clock ticking, arms dealer/reformed rogue Cyrus returns to do right. With his help, Nikita, Michael and Alex stage a daring op at the tightly-secured G-20 economic summit to regain control of the box and everyone's future.
#22 - Intersection 8.34
Season 3 - Episode 7
Birkhoff tells Nikita that Sonya is Amanda's mole and not only has Amanda reactivated Sonya's kill chip but she also placed a second mole in Division to keep an eye on her. Nikita, Michael and Ryan devise a plan to use Sonya to ferret out Amanda's hiding place and Birkhoff sets a trap for the second mole. Meanwhile, Michael confronts Alex about her drug use and she begs him not to tell Nikita.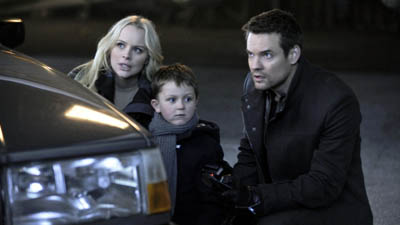 #23 - Arising 8.34
Season 2 - Episode 17
Michael is furious when he discovers a secret that Cassandra kept from him, so he and Nikita fly to Moscow to confront her. Meanwhile, Alex makes a last ditch effort to find her mother by sending out a coded message through a televised interview.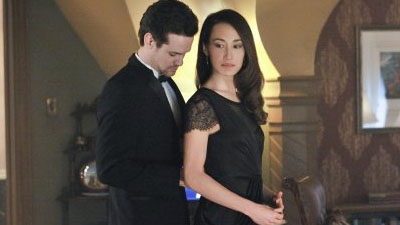 #24 - Covenant 8.33
Season 1 - Episode 17
Michael confronts Nikita in her lair and reveals that he knows Alex is the mole. He tells Nikita that she has 24 hours to find Kasim, the man who killed Michael's family, or he will tell Percy about Alex.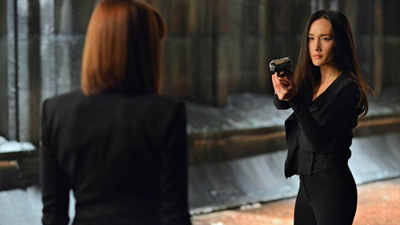 #25 - Invisible Hand 8.32
Season 3 - Episode 21
Before becoming engaged, Nikita said, "There's always gonna be another mission." Now, after barely surviving harrowing recent events, Michael questions his fiance's commitment to a life beyond Division's web of deceit, double-crosses and murder - and he's not the only one with doubts. Still, the remaining threat of Amanda looms large over the team, particularly since she's now allied herself with mysterious new partners that furnish her with a terrifying new weapon. Meanwhile, Alex considers an intriguing offer from the Nobel Prize winner she's defending.