Naked and Afraid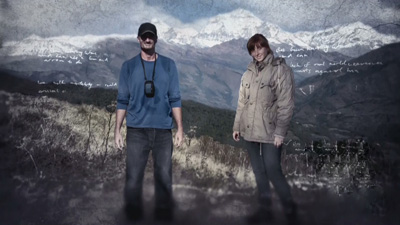 #1 - The Jungle Curse
Season 1 - Episode 1
Two naked survivalists, Shane Lewis and Kim Shelton, are challenged to survive for 21 days in the Costa Rican jungle. While in the lush rainforest, Shane and Kim endure every challenge imaginable, including torrential downpours, illness, a shelter fire, and a deadly encounter with the venomous snake that put the show's producer in a life-threatening situation.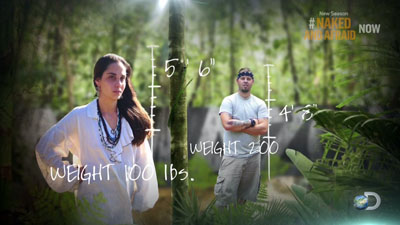 #2 - Man vs. Amazon 8.18
Season 2 - Episode 1
Two survivalists journey to the most hostile environment on the planet to take on the Amazon without modern conveniences or clothing. Battling piranhas, jaguars and mosquitoes, can they survive the unsurvivable?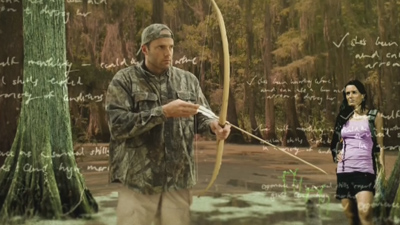 #3 - Beware the Bayou 7.84
Season 1 - Episode 6
Billy Berger and Ky Furneaux are dropped in the bayou and must survive 21 days in the Louisiana swamplands. They are washed out of their shelter by storms and have to tackle deadly snakes at every moment while avoiding the abundant hungry alligators.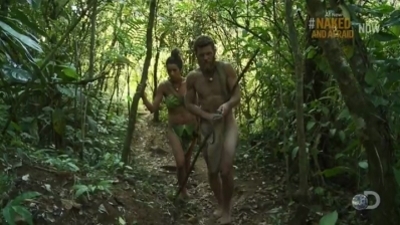 #4 - Jungle Love 7.71
Season 3 - Episode 4
Two survivalists are challenged to survive 21 days in the Nicaraguan rainforest. Battling freezing nights, severe dehydration, and each other, can polar opposites work together to survive 21 days when one is vegetarian and the other is a meat eater?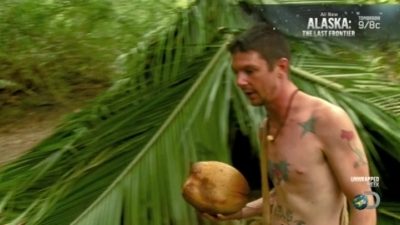 #5 - Double Jeopardy 7.70
Season 1 - Episode 8
Two pairs of strangers, dropped on opposite ends of the remote Panamanian rainforest, eventually meet and must work together to conquer the Everest of extreme survival challenges.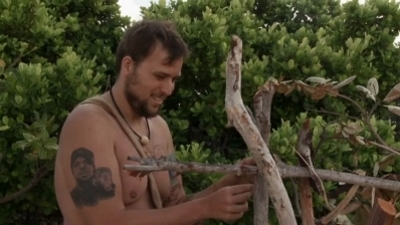 #6 - Dunes of Despair 7.69
Season 3 - Episode 10
Two survivalists battle hunger and dehydration in Brazil.
#7 - The Danger Within
Season 5 - Episode 8
A resilient mom from Washington is paired with a quirky spider-lover and dropped into the remote Seminole Forest of Florida. Terrorized by huge gators and 550-pound black bears, they are driven to their physical and emotional breaking points.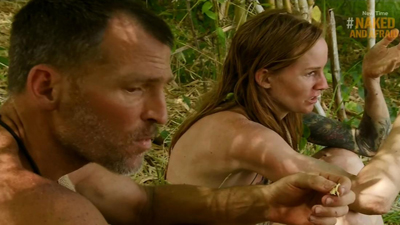 #8 - Paradise Lost
Season 2 - Episode 3
Two survivalists are dropped on a deserted Fijian island. They must battle the elements, as well as each others' annoyances, as they try to survive 21 days together. With blistering heat, minimal water and scarce food, this will be no honeymoon.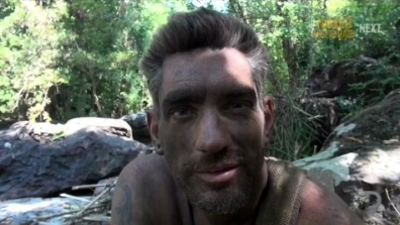 #9 - Hearts of Darkness
Season 3 - Episode 3
Survivalists have disagreements while facing extreme heat and crocodile-filled waters in the Cambodian jungle.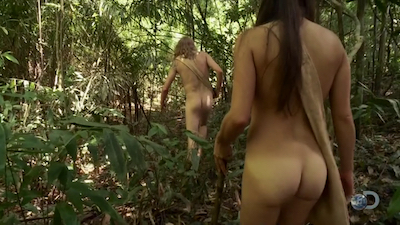 #10 - Redemption Road
Season 4 - Episode 9
A past contestant returns to the show and along with her partner attempts to survive the jungles of Guyana.
#11 - 23 Days
Season 5 - Episode 12
A book-smart greenhorn and a rock climber take around Namibian savannah. A former survivalist returns.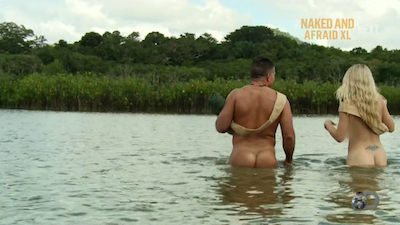 #12 - Surthrive
Season 4 - Episode 10
An independent mother and a Green Beret battle sand flies, venomous snakes and an infestation of caiman in Guyana.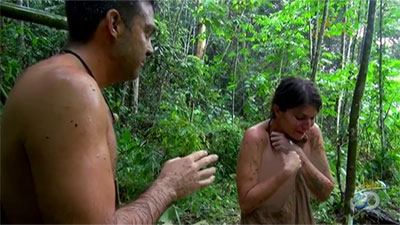 #13 - The Pain Forest 7.67
Season 2 - Episode 5
Two survivalists attempt to endure 21 days in the Malaysian rainforest. With relentless rainstorms, they will have to fight the elements with only their knowledge of the wilderness. Will this firefighter and single mother team survive?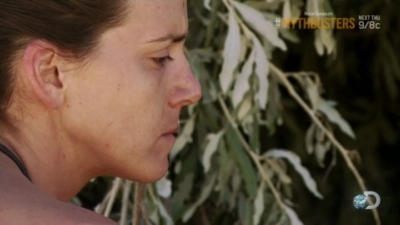 #14 - Primal Fear
Season 3 - Episode 1
Mountain man Luke and homeschooling mom and triathlete Lindsey are dropped into the dry and thorny landscape of Africa's Namibia. A lack of food, fire and the difficulty of navigating the thorny landscape threaten to keep the intrepid team from completing their 21-day survival challenge.
#15 - Rumble in the Jungle
Season 4 - Episode 2
Christina and Steve take on the Mexican jungles of Quintana Roo for 21 days. But with each sleepless bug-filled night tensions between them mount, and in the end, the greatest threat to their survival might be each other.
#16 - All Or Nothing
Season 4 - Episode 16
A hunter from Louisiana and a surfer girl from California must survive on a deserted island in the Philippines.
#17 - Hell or High Water
Season 5 - Episode 7
A special ops vet teams up with a single mom to fight torrential rains, flash floods, and sickness in Thailand's Sai Rung River Valley. It's a race against time as the pair puts their skills to the test before the river leaves them stranded from the crew.
#18 - Contamination
Season 5 - Episode 6
After a typhoon scatters debris through a Philippine forest, a stay-at-home mom and stubborn trucker try to find a way to survive there. Combating sickness and no food, they come together and ward off hunger by eating a skunk.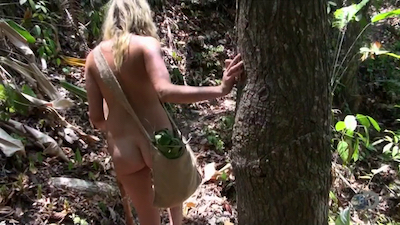 #19 - Colombian Conflict
Season 4 - Episode 7
Charlie, a no-nonsense New Yorker, and Danielle, a nature-loving vegetarian, attempt to survive for 21 days in the deadly Colombian jungle. With polar opposite personalities, will Charlie and Danielle work as a team, or will the jungle tear them apart?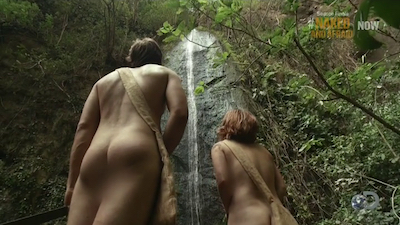 #20 - Easier Said Than Done
Season 4 - Episode 11
Two fans are selected for a two-week long challenge in Nicaragua.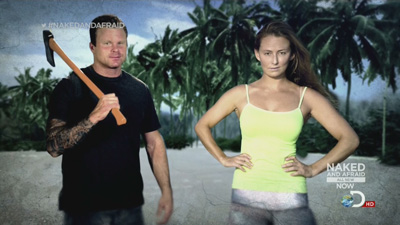 #21 - Island from Hell 7.67
Season 1 - Episode 3
Two survivalists Jonathan Klay and Alison Teal are marooned on a Maldivian island for 21 days. The surfer girl and the former Marine clash when sunstroke and starvation threaten their survival as they try to get through 21 days naked and afraid.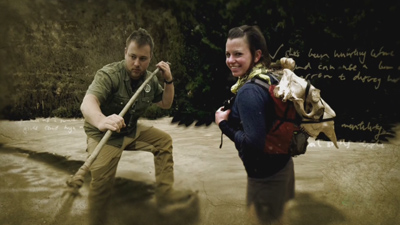 #22 - Punishment in Panama 7.67
Season 1 - Episode 4
Clint Jivoin and Laura Zerra are Naked and Afraid on a Panamanian island for 21 days. Plagued by sand flies and threatened by snakes and crocodiles the pair have to stick together using all their skills and experience to survive in the tropical hell.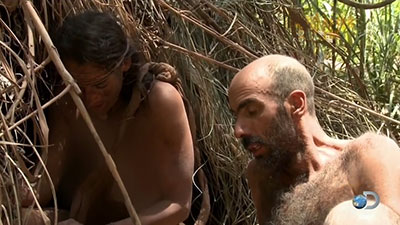 #23 - Meltdown in Bolivia 7.64
Season 2 - Episode 6
Two survivalists are dropped into the merciless jungles of Bolivia. Severely challenged by flash floods, heat exhaustion and a life-threatening appendicitis attack, will the Wiccan gods of survival be with them or against them?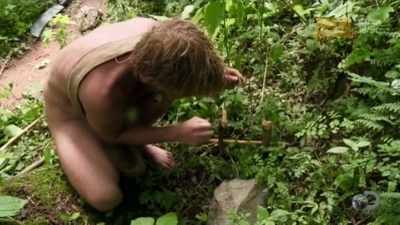 #24 - Argentina Impossible 7.62
Season 3 - Episode 5
A survival instructor teams with a pediatrician to fight storms, cold, and starvation in Argentina's Yungas Cloud Forest. It's a race against time as the pair puts their skills to the test before hypothermia shuts them down.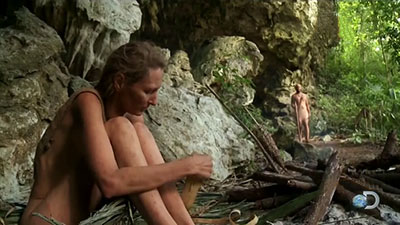 #25 - Mayan Misery 7.59
Season 2 - Episode 4
Two survivalists are challenged to survive in a flooded jungle of Belize. The man and woman must face a labyrinth of Mayan caves filled with poisonous snakes and rabid bats. Can they conquer their fears and emerge from the darkness?