My Wife and Kids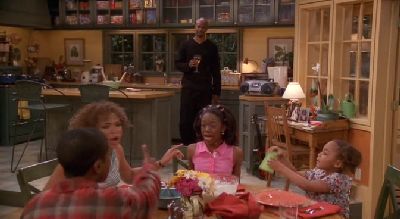 #1 - Pilot
Season 1 - Episode 1
Michael Kyle (Damon Wayans) quests for a traditional family.
#2 - The Baby (1) 8.64
Season 4 - Episode 29
Jr. and Vanessa announce that they want to have the baby at home with the help of Summer Breeze, a midwife whose natural childbirth methods include the whole family's participation.
#3 - The Maid 8.63
Season 4 - Episode 26
While Jay is away at a seminar, Michael hires a maid, Mrs. Hopkins, to look after the family. Mrs. Hopkins fulfills their every need and want to a sweet perfection, including homemade ice cream, an immaculately clean house and handmade outfits for Claire. When Jay comes home, she appreciates Mrs. Hopkins' attention to every detail, but begins to feel that perhaps she has taken over just a bit too much.
#4 - The Baby (2) 8.58
Season 4 - Episode 30
Jr. and Vanessa announce that they want to have the baby at home with the help of Summer Breeze, a midwife whose natural childbirth methods include the whole family's participation.
#5 - They Call Me El Foosay 8.56
Season 5 - Episode 12
When Vanessa innocently buys Jr. a foosball game, Jr. discovers his competitive nature and becomes obnoxious when he wins. When Michael challenges Jr. and wins, he initially wants to teach his son a lesson about being a good winner. But then when Michael continues to win, his ""fatherly lesson"" goes out the window and instead he becomes obsessed with playing foosball. Desperate, the Kyles have to come up with a plan to break the game's hold on Michael.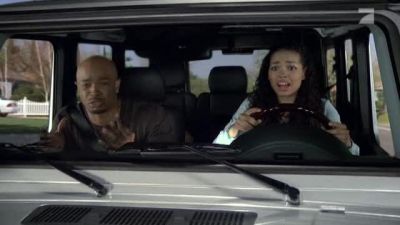 #6 - Claire's Permit 8.52
Season 3 - Episode 21
Claire has taken her driving permit, but Michael won't lend her the car because he doesn't think she can drive very well. Nevertheless, Claire steals the car keys thinking if she goes out really quick while her parents are gone they will never notice. Unfortunately, she drives by them on her way to meet her friends, and Michael decides to teach her a lesson on the Michael Kyle style: stealing the car and making Clare feel guilty about it. She goes to Junior for help, and they call the police reporting the stolen car. Michael ends up in jail due to the mixup, but he and Clare end up getting along after everything is cleared up.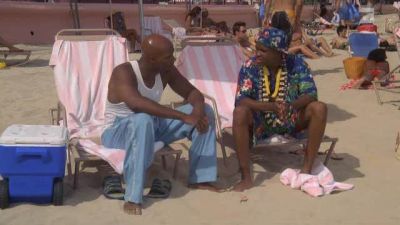 #7 - The Kyles Go to Hawaii (2) 8.45
Season 3 - Episode 2
Michael and Janet decide to go out on a romantic dinner, leaving their kids all alone. Claire and Jr. fight over who'll have to stay in the room babysitting for Kady, but Claire lets her brother get out of the duty, after all it's not often he gets a date. Jr. has a memorable night on the beach with Leilani, a native girl. Kady and Claire decide to spend their times on the hotel's spa, while at the dinner table Jay and Michael both struggle to say no to the temptations they met – an female underwear model and a male chest/abs model. When they go back to the hotel, they find their three kids resting in peace. Kady and Claire are glowing like never before, and Jr. has the biggest smile on his face. With all three sleeping deeply, Michael and Jay decide to extend their night at the beach, celebrating their second honeymoon.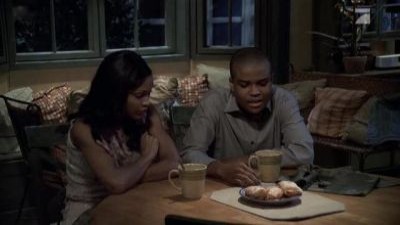 #8 - Graduation (2) 8.43
Season 3 - Episode 27
Junior finally graduates, and his parents give him a trip to Japan as a gift – and as a way to separate Junior and Vanessa, who are planning on moving in together and getting married as soon as they start college. Both Kady and Clare admit their sadness on Junior leaving, and Michael and Jay feel proud of having raised a semi-successful child. They go out to relive some of their memories and when they come back late at night they find Junior and Vanessa sitting in the kitchen. He's decided not to go to Japan anymore. Vanessa is pregnant.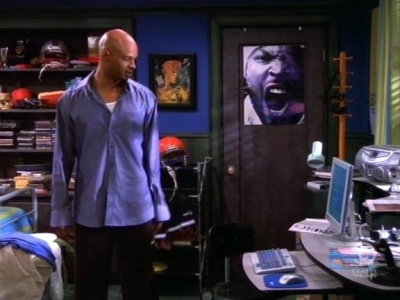 #9 - The Whole World is Watching 8.43
Season 2 - Episode 10
Jay buys Jr. computer appliances (including a 24-hour broadcast webcam), and Michael protests saying he'll only use it for porno instead of studying. They start to fight over who's in charge, and make up on Jr.'s room, unaware that they're being seen through Jr.'s website by the entire world. The next day, Jr. discovers what his parents did, and seeing the unlimited reach of the internet, Michael decides to use it for promoting his business.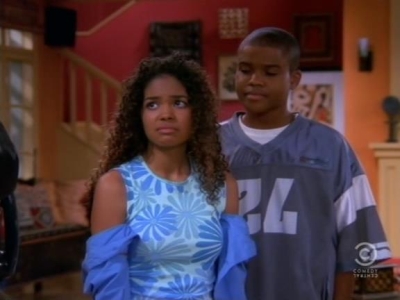 #10 - No Rules 8.42
Season 2 - Episode 3
The kids are chafing at Michael's household rules, so he drops them all. He also stops doing anything for them. That means they must cook their own meals and get themselves to school. It also means that Jr. may eat in his room---and live with the ants the food attracts. And it means that Claire may talk on the telephone as long as she likes, as long as she uses the pay phone Michael has installed. (TV Guide)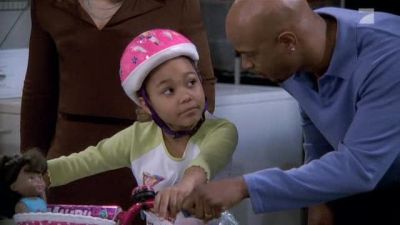 #11 - Here Come Da Judge 8.39
Season 3 - Episode 20
When Jr and Claire find a lost wallet containing $500, it's time for a session of ""family court"" to decide who gets the money. Meanwhile, Claire's boyfriend Tony induces her to become a vegetarian.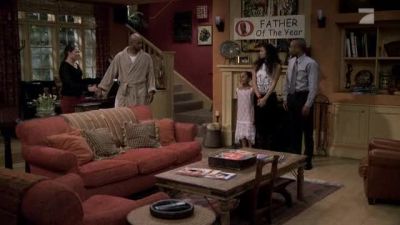 #12 - Man of the Year 8.38
Season 3 - Episode 16
Jay nominates Michael for the ""Small Businessman of the Year"" award and he assumes he's going to win it (especially after a golfing buddy on the organization's board tells him: ""If my vote were the only one that counted, you'd be a shoo-in""). Meanwhile, Claire helps herself to items from Jay's makeup bag once too often.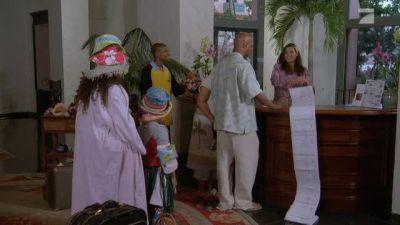 #13 - The Kyles Go to Hawaii (3) 8.37
Season 3 - Episode 3
A mad scramble ensues when Michael finds out that the family's flight home from Hawaii leaves much earlier than he thought, but matters are complicated when a love-smitten Jr. insists on staying with his new love, Leilani. Meanwhile Kady refuses to leave without her beloved doll, Little Pippy, and Claire has to go to extremes to keep her parents from finding out about her exorbitant hotel charges
#14 - Hand Model 8.35
Season 4 - Episode 27
In a twist of fate, Michael is recruited as a hand model during Claire's modeling audition. As he flaunts his newfound fame, he is careful to protect the family's new financial asset – his hands. Meanwhile Franklin feels threatened by Kady's friendship with Rachel, so, on Jr.'s advice, he takes matters into his own hands.
#15 - Fantasy Camp (2) 8.34
Season 5 - Episode 2
Michael can't focus on much else after learning that he'll be going to sports legend Michael Jordan's fantasy basketball camp in Las Vegas. Everyone shares his excitement – but for different reasons – and finds some reason as to why they should tag along. Once there, Michael learns that there's been a mix-up with the game schedule, so he resorts to some inventive ploys of his own to ensure he gets to play his idol.
#16 - Jr. Sells His Car 8.33
Season 4 - Episode 16
Jr. restores his prized 1964 Impala, but then he and Vanessa surprise everyone when they decide to sell it in order to have money for their new baby. Meanwhile, Franklin seeks advice from Michael on how to act more like a normal kid.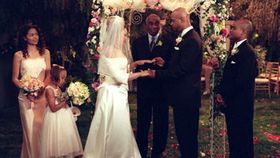 #17 - Anniversary (2) 8.33
Season 2 - Episode 29
The anniversary day finally comes and Michael goes out to play golf, leaving Jay devastated at home. Later, she goes out for drinks with her girlfriend Wanda, who insists Jay should confront Michael. When she gets home, she starts to punch him with the Ali signed boxing gloves she bought for Michael, and he reveals he was just faking it all along with Wanda's help. He gets down on his knee and proposes to Jay. They have a vowel renewal ceremony with the presence of Brian McKnight and renew their vowels and reaffirm their love for each other.
#18 - Moving on Out 8.31
Season 4 - Episode 14
Tired of living in the garage, Jr. looks for an apartment and enlists his buddy, John, to be a co-signer… except that John has to dress up and pose as Jr.'s grandmother for the realtor. When Jr. and Vanessa's families come to visit the couple's new apartment, Jay is shocked to find that her new grandchild might be living in a run-down building with yellow police tape around the entrance.
#19 - Outbreak Monkey 8.31
Season 4 - Episode 19
When an ecstatic Michael scores a ticket to see basketball star LeBron James play at Madison Square Garden, his excitement quickly turns to paranoia when, just days before the game, everyone in the Kyle household, except Michael, comes down with the flu. To ensure that he won't miss the game, he goes to absurd extremes to keep from getting sick, including spraying disinfectant on his family and using a ten-foot grabber to hand Jay her orange juice.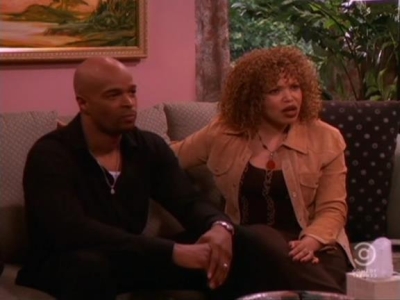 #20 - Quality Time 8.31
Season 2 - Episode 13
Janet is annoyed with Michael who feels that, after spending time with her, he's entitled to time alone — an opinion shared by the marriage counselors they end up seeing, much to Janet's further frustration. Meanwhile, Jr. wonders why Claire suddenly wants to hang out with him and his friends. (ABC)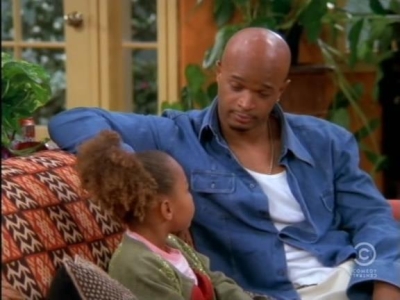 #21 - Mom's Away (2) 8.27
Season 2 - Episode 2
The pregnancy test was Charmaine's, who is thinking about running away from home. Thanks to Michael's advice on teen parenting (something he had to go through himself), Charmaine decides to talk to her parents about it. Meanwhile, Michael tries to prove to Jr. that his friends are not as friendly as he thinks, something Jr. only realizes after one of the guys tries to hit on his sister Claire. And Michael goes on with the story on Kady's birth, how he took over the pregnancy for Jay and how she ended up with Shaquille O'Neal thanks to a hospital mixup.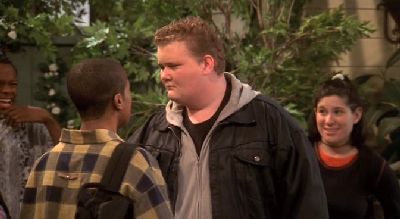 #22 - Snapping and Sniffing 8.27
Season 1 - Episode 7
Jr. is having problems at school with a bully, so Michael and Janet invite his parents over to discover some of the kid's weak points. Jr. teases the kid back and Claire punches him in the nose. Now Jr. is feeling humiliated, and George's father drops by to have a talk, where he and Michael argue and threat each other. Meanwhile, Michael tells Janet she is not around enough, and she starts to realize that when she misses Kady's first tooth and her new ""smell the cushions"" thing.
#23 - The Big Bang Theory 8.27
Season 3 - Episode 24
Michael and Jay panic when Claire reveals that she and Tony have decided to have sex. Her parents try by all means to change their minds and stop them, unsuccessfully. When the day and time comes, their find out Claire has sneaked out of the house and panic. Claire and Tony show up a few minutes later, and just when Michael is ready to kill him, Tony reveals that they didn't do anything. Just when they were about to do it, he opened the drawer on the hotel room's nightstand and found a bible, which he took as a sign from God. But he doesn't have to know that every hotel has a bible.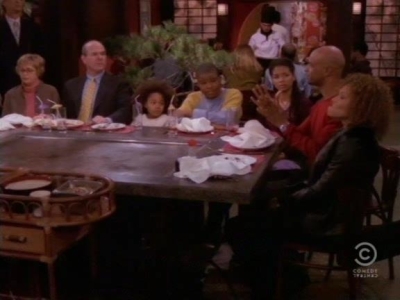 #24 - Table for Too Many (2) 8.27
Season 2 - Episode 17
Michael, who dislikes going out to dinner because it's always an overpriced ordeal, allows Janet to convince him to take the family to a Japanese restaurant. Once there, he feels like he's being ripped off at every turn, and things go from bad to worse after the Kyles are seated with the incredibly annoying Parker family.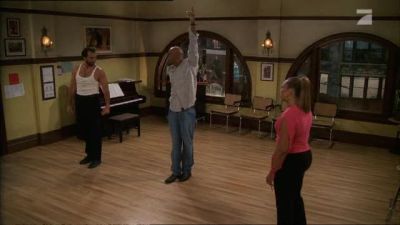 #25 - Samba Story 8.26
Season 3 - Episode 4
Tired of the same dinner-and-a-movie routine, Jay convinces Michael to take dancing lessons to spice up their relationship. At first reluctant, Jay's argument that wins Michael over is that he better go to those lessons or else she'll shut down ""pantyville"". When they get there, only more problems waits for Michael. The samba instructor is all over Jay, which makes him so jealous he has the guy deported. The new instructor, however, is a very attractive woman who is all over Michael, making Jay jealous now. They decide to quit the samba lessons after all and spice up their marriage in their own way. Meanwhile, Claire's accepted in the cheerleading squad, but won't believe she only got in for her looks and not for her talent – which is none.