Mr. Show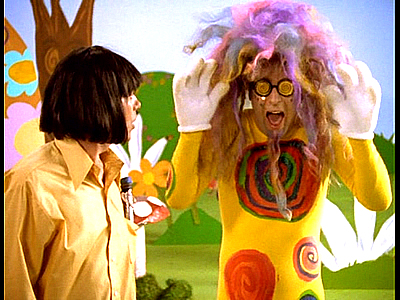 #1 - Oh, You Men 8.57
Season 3 - Episode 3
Bob and David tape their "Lost Episode". Jill plays Candy Addams, who promotes entertainers like Wally P. Doyle, a ventriloquist played by Tom, who is killed in the East Coast-West Coast ventriloquist war. Bob reunites with a man whom he tried to kill for stealing newspapers. Bob thinks he's a pregnant teen, and David thinks he's a 7 ft. tall psychiatrist on "The Delongpre Dannon Show". David, Jay, Brian and Paul interview Bob for a job using a lie detector. Bob & Dave play Sam and Criminy Craft who play the lost episode of their 1960s childrens' program "Druggachusets". The cast says goodbye to the lost episode.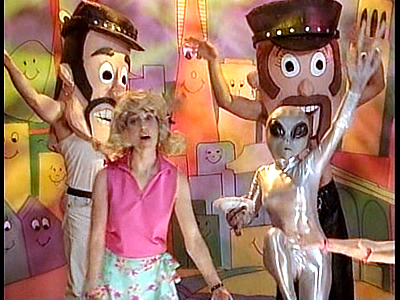 #2 - If You're Going to Write a Comedy Scene, You're Going to Have Some Rat Feces in There 8.26
Season 2 - Episode 4
The show takes questions from it's shareholders, and John does a news story on child labor script writers. Bob plays Van Hammersly, host of a series of How-to Billiards tapes. John and Jill are convinced their son is gay, only to have the scene cut short by Greg Sniper, principal stockholder of Mr. Show. Promos for San Fransisco: The Theme Park.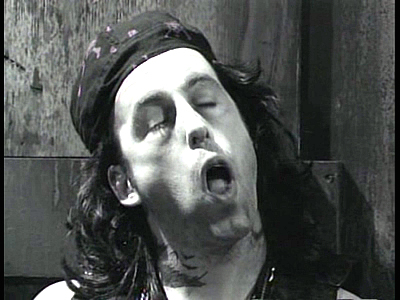 #3 - A Talking Junkie 8.07
Season 2 - Episode 2
This episode opens with Bob Odenkirk and David Cross introducing the show, as usual, when Bob interrupts to complain about the ""fake-y British accent"" that David is using. When the rest of the cast comes out to complain, David drops the accent and admits that he's ""just trying to have some personality."" He gets upset and tells them he only has one friend. They scoff like they know who he means, and Jill Talley tells him, ""There's no such thing as a talking junkie."" David runs out of the studio, and meets his junkie friend, whose voice is badly dubbed and sounds startlingly similar to the voice of the dog on the old children's show Davey and Goliath. There's also a sketch about a ""Mom and Pop"" porn shop, where Mr. and Mrs. Appleway treat their patrons like family. In another sketch, Bob and David play an R&B group, Three Times One Minus One, who appear on WPCBCN -- the White People Co-Opting Black Culture Network -- where they complain about being hassled by the cops for jaywalking. The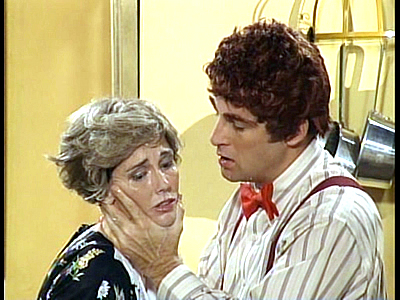 #4 - Now, Who Wants Ice Cream? 8.04
Season 2 - Episode 1
Mr. Show is now a sovereign nation, Mountain Dougie, Peterson Family Newscast, Thrilling Miracles, Mountain Dougie Part 2, Take Back the Streets with F.F. Woodycooks, The 1st Annual Independent Nations Games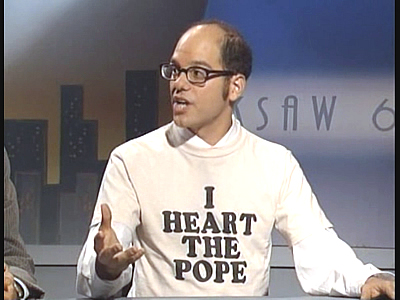 #5 - Who Let You In? 8.00
Season 1 - Episode 4
Includes "Watching Chase of the Chaste", "Popemobile Chase/News", "Dudes Arguing", "Nil's Guitar Shop", "Imminent Death Syndrome", "Trial of the Millennium", "Spank", "Expert Truck", "Founding Fathers", "History Museum", "Watching Murders".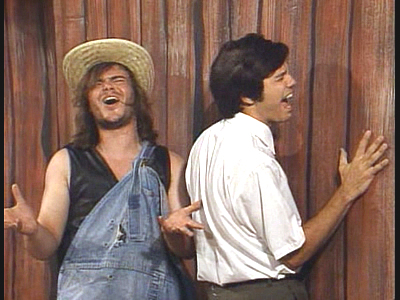 #6 - What to Think
Season 1 - Episode 2
Includes "Arts Funding", "Tracking Collar", "Old Swerdlow", "Books for Seniors", "Good News", "Jesus & Marshal (The 13th Apostle)", "Announcements", "Commercials of the Future (Globo-Chem)", "The Joke: The Musical", "Senator Tankerbell".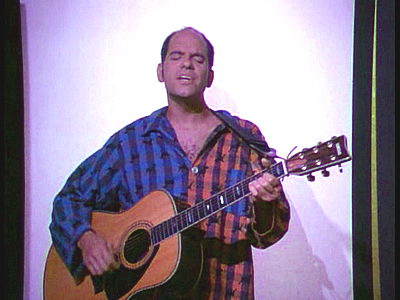 #7 - We Regret to Inform You
Season 1 - Episode 3
Includes "Letters (Dear Globo-Chem/Mail Order Bride)", "Kissing Booth", "Gay Porn Titles", "Third Wheel", "Writer in Audience", "Skrewballz", "Video Complaints", "Borden Grote", "Soul Singer (Larry Black)", "Supermodel Hotline", "Film Festival".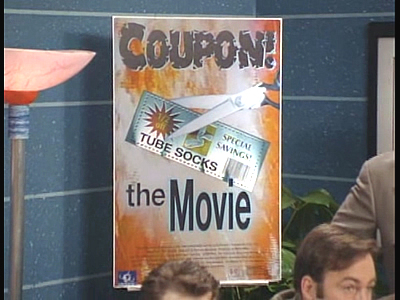 #8 - The Velveteen Touch of a Dandy Fop 7.81
Season 2 - Episode 6
David plays a blind man who discusses how the handicapped help out the non-handicapped. Tom plays a man troubled by 4 voices- Old Lady, Gay Guy, Biker, and Japaneese Man. Droopy decides his last donut, Bob plays Dickie Crickets: Megaphone Crooner, and they try to decide who gave Coupon: The Movie the greenlight. They then put the entire country on trial and the American Public are sentenced to one viewing.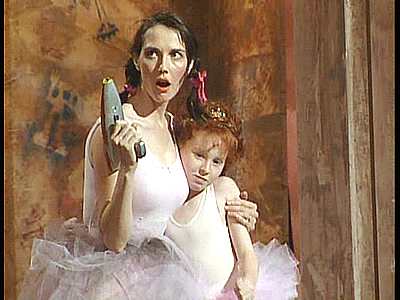 #9 - Operation Hell on Earth
Season 2 - Episode 5
Bob & David introduce their daughter, yes their daughter, Superstar, who flashes forward as an adult played by Jill to talk about her deprived childhood. David plays a man deadset on returning America to it's purebread white roots. The Recruiters stars Bob & David as people who recruit younger stars. Superstar (Adult) hosts the blame-a-thon which features a man who does nothing but fart. Superstar commands the cast to dance.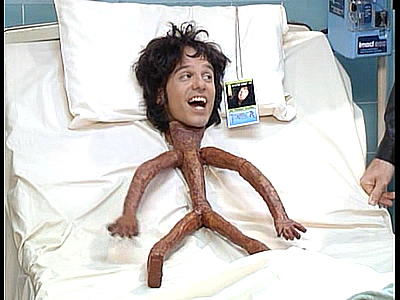 #10 - The Return of the Curse of the Creature's Ghost
Season 3 - Episode 10
Guidance Counselor Moe Phelps, Gus Kryzinski:Night Janitor/Entertainer, Local World News, B***job, Tittanica, The Pre-Taped Call-in Show, The Return of the Curse of the Creature's Ghost, The Chip on the Shoulder Club, A Trip Up My Mother's Ass, A Tribute to Mr. Phelps, ""We Are a Collection of Screaming Jackasses"".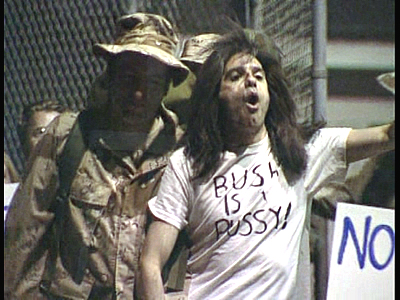 #11 - Bush is a Pussy
Season 3 - Episode 7
Kedzie Matthews replaces Bob for the night, Kedzie is a hit, The Value of Human Worth, The Ex-Siamese Twins, The Bad News Breakers, 24 is the Highest Number, Philouza, Mediocrity, Kedzie on Dr. Katz's Couch.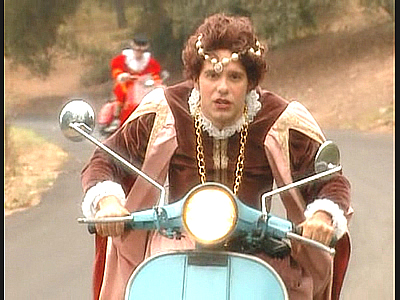 #12 - Eat Rotten Fruit From a Shitty Tree
Season 4 - Episode 7
The Mr.Show Watercooler, Smarty Pants, International News Report: The President has Farted, God's biography ""My Life in the Fastlane"", Probings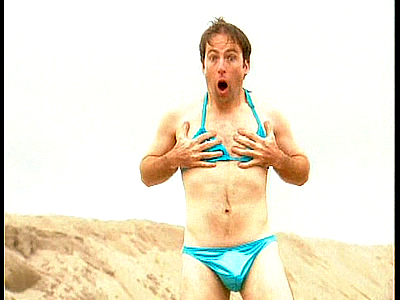 #13 - Show Me Your Weenis!
Season 4 - Episode 2
Swingin' Show, The Mr. Show Boys Clubs, Get Your Own News, Fucked Up Kidnapper, Underground Tapes, Wycked Sceptre Party Tape, Menocu Buttplugs, House of the Future, and Racist in the Year 3000.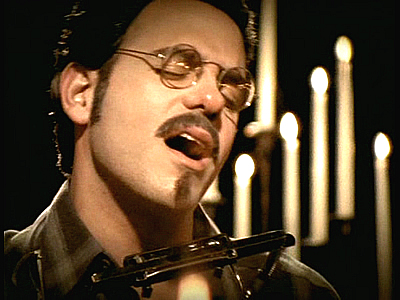 #14 - Sad Songs are Nature's Onions
Season 4 - Episode 9
David decides to run away, The Reason Behind the Content Warnings, Inside The Actor with Cyrus, Land of the Lost Parody, The Teardrop Awards.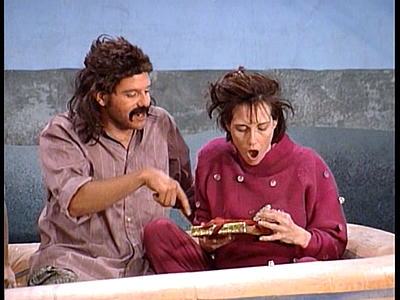 #15 - Life Is Precious and God and the Bible
Season 4 - Episode 1
David's High Pharmacy, Welcome to Law School, Hitlers, The Todd Linderfloman Show Goes Out to Sea, Scams & Flams, Talkin' Bout The Weather Report.
#16 - The Biggest Failure in Broadway History
Season 2 - Episode 3
David shows up late, but the two reunite over beating up a hippie. Bob, Brett Paesal, and John host ""No Adults Allowed"". Promos awards feature the New Ku Klux Klan, and the North American Man Boy Love Association. A spoof of Drunk Cops, and David plays a guy who adopts pets. Jack Black guest stars in Jeepers Creepers: Semi-Star The Musical.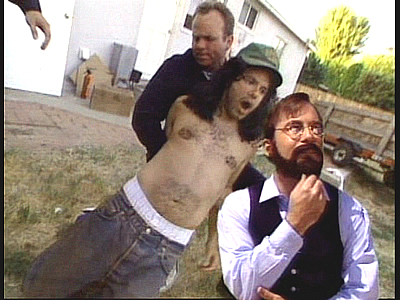 #17 - The Cry of a Hungry Baby 6.86
Season 1 - Episode 1
Includes "Entitilitus", "Hitler Sings", "Hit by Truck", "Asshole at Party", "Watching VCR", "Change for a Dollar", "Ronnie Dobbs", "Ronnie Dobbs Movie", "Incubation Pants/Show Sponsor".
#18 - It's Insane, This Guy's Taint
Season 4 - Episode 6
Tribute, Fat Intervention, Interventionist Intervention, Car Wash Change Thief Action Squad, The Men's Club of Allah, Kalunda, Taint Magazine.