Midsomer Murders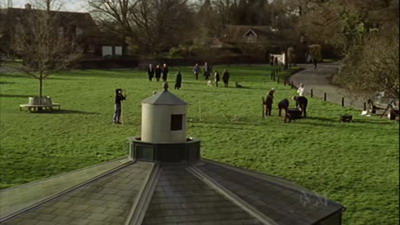 #1 - Death in a Chocolate Box 8.39
Season 10 - Episode 8
Reformed criminal Ronnie Tyler prepares to leave Midsomer Holm, a tranquil village and halfway house. In the village is an historic camera obscura. New arrival Eddie Marston takes Ronnie's place, making DCI Barnaby uneasy.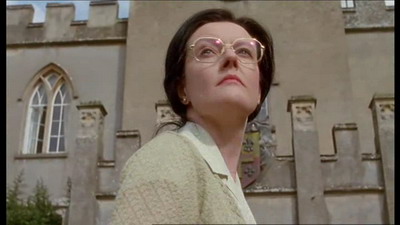 #2 - Market for Murder 8.35
Season 5 - Episode 1
In the beautiful village of Midsomer Market someone is killing the members of a ladies' reading circle. Barnaby finds the little society was really a cover for something quite different - the ladies had been operating a secret investment consortium, and there had been fierce disagreements between them about the cashing in of profits. How exactly does Harry Painter, a disgraced currency trader now working in the village as a swimming pool cleaner, fit into the picture, and what exactly is the motive for the murders?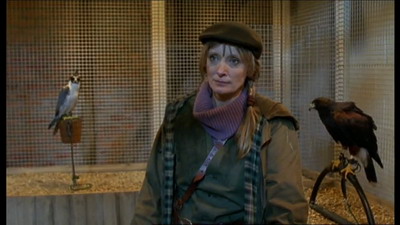 #3 - Birds of Prey 8.28
Season 6 - Episode 5
Julian Shepherd, who has most of his money invested in Charles Edmonton's new invention, is found drowned, and there is every appearance that he killed himself due to money problems. Then a villager who has been stealing peregrine falcon eggs from Charles's widow is also found dead, and Barnaby and Troy investigate.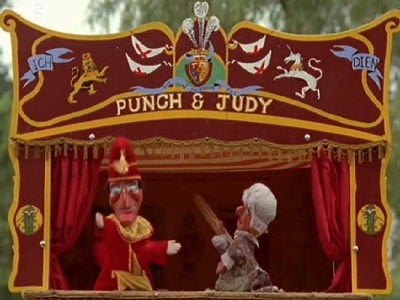 #4 - Destroying Angel 8.21
Season 4 - Episode 2
Barnaby attends the funeral of the owner of the Easterly Grange Hotel and hears that the hotel manager has gone missing. The will is read, and it seems the hotel has been divided between the missing manager and his beautiful wife, the hotel's chef and its accountant.A dog finds the hotel manager's severed hand, and the others named in the will receive threatening notes. Then accidents start to happen to them all, including mushroom-poisoning, an apparently accidental shooting, a falling drinks cabinet and a sabotaged vehicle. Barnaby next learns that the missing hotel manager had in his possession a more recent will, which is also now missing....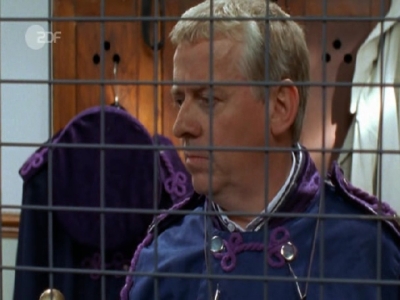 #5 - Death and Dreams 8.13
Season 6 - Episode 2
Barnaby investigates a death which looks very much like suicide. The dead man was a troubed and depressed gambler on a losing streak, but Barnaby's nose tells him to look for a murderer. During the investigation he recognizes someone from his past, in the shape of Dr Jane Moore.
#6 - Dead Man's Eleven 8.09
Season 2 - Episode 3
The Barnabys are house hunting in Midsomer Worthy while the village prepares for the annual cricket match with Fletcher's Cross. Sgt Troy, looking to stay in shape, happens to be playing for Midsomer Worthy. Tragedy strikes when the Fletcher's Cross Captain's wife, Tara (Felicity Dean), is found beaten to death with her step-son's cricket bat. Soon Barnaby and Troy find themselves investigating several calculated murders.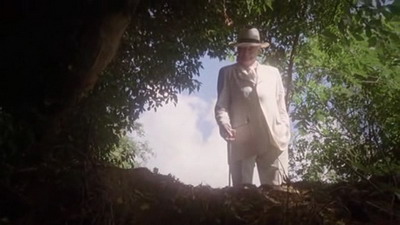 #7 - The Animal Within 8.09
Season 10 - Episode 2
Faith Alexander arrives in Midsomer Deverell to visit her estranged Uncle Rex, much to the surprise of his friends and associates who had been told she was dead. The problem is Rex is missing and Barnaby's initial investigation into his disappearance becomes more sinister when Rex's body is found at the bottom of the weir. The case becomes more complicated as it appears the eccentric Rex left several different wills and everyone wants a slice of his estate. Was this the reason for murder, or is it related to a family feud from 40 years ago? What was the secret of the feud? Those who know are not saying but someone is prepared to commit further murders to ensure it is not revealed.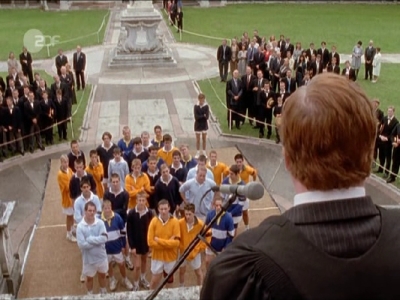 #8 - Murder on St Malley's Day 8.07
Season 5 - Episode 4
The village of Midsomer Parva is dominated by the imposing Devington School - as a seat of learning, Devington may be undistinguished in the great world, but it is socially well-connected and it has economic clout. When the College's Pudding Club sets off a murderous chain of events, ranks begin to close against Barnaby and Troy, and they need inside information to catch a killer who is obsessed by loyalty to the school.
#9 - The Maid in Splendour 8.07
Season 7 - Episode 5
Jamie Cruickshank, a bartender at the Maid in Splendour public house, is keen on Bella Monday, a barmaid, and follows her to a tumbledown old cottage in the woods, only to be blasted with a twelve-bore shotgun. Then the pub landlord's son, Stephen Bannerman, is also killed in the same way. Barnaby finds there was ill-feeling between locals and newcomers to the village and also between the landlord and his aggressive son, who was in the process of taking over the business.
#10 - Country Matters 8.06
Season 9 - Episode 6
Frank Hopkirk, an environmental adviser on the proposed site of a controversial Goodfare supermarket in Elverton-cum-Latterly, is found stabbed to death in an old farm building on the site. Barnaby & Jones question locals on both sides of the debate over the plans, and find that Mr Hopkirk had extra-curricular dealings with a number of the local ladies and their businesses. But which one of these caused passions to be stirred up to such a murderous extent?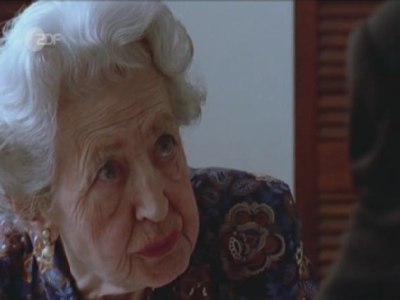 #11 - Strangler's Wood 8.05
Season 2 - Episode 2
Nine years after a series of unsolved murders at Midsomer Worthy, a new death which follows the same pattern (a girl is found strangled in the woods) leads to fears that the serial killer is back in business. Barnaby and Troy look out the old files in dealing with the first new murder - and then others follow.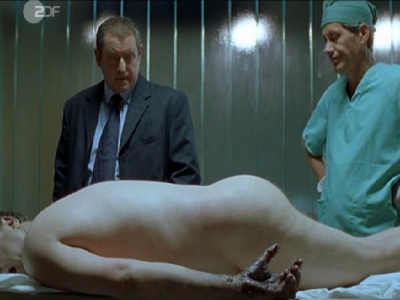 #12 - Electric Vendetta 8.05
Season 4 - Episode 3
A man's naked body is found in a crop circle, then another dead man electrocuted at the wheel of his vehicle, and then yet another dead man in another crop circle. Barnaby is not impressed by rumours of extra-terrestrial killings, and is sure he is dealing with a human murderer. Before he can solve the mystery, he has to fathom a forty-year-old rivalry in love, the vengeance of the loser, and the defences of the winner.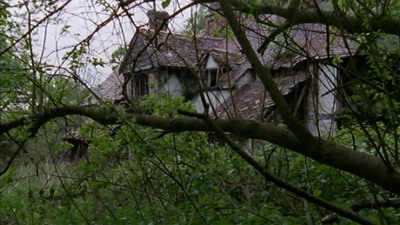 #13 - The House in the Woods 8.05
Season 9 - Episode 1
A couple who have been searching the Midsomer area for a suitable property to renovate, Peter & Caroline Cave, are found brutally garrotted in their car outside a supposedly haunted dilapidated old cottage in the woods near Midsomer Newton. There are several other people interested in buying the house, but are they desperate enough to murder potential rivals? Barnaby investigates, with the assistance of PC Ben Jones, who he temporarily appoints Detective Constable, in the absence of DS Scott. Joyce Barnaby is helping a local group of conservationists identify architecturally important buildings in the area, and is asked to investigate the same cottage, potentially putting her in danger. Barnaby then discovers that there is something odd about the person selling the cottage.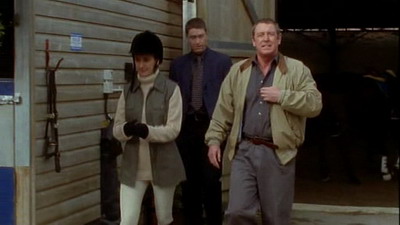 #14 - Who Killed Cock Robin? 8.04
Season 4 - Episode 4
Dr Burgess, on his way home from a party at the glamorous Francesca Ward's riding school, knocks a stranger down in the road at Newton Magna, and the stranger mysteriously vanishes. Barnaby identifies the missing man as Sean O'Connell, a disgraced Irish vet, then he recognizes the village's new squire as Melvyn Stockard, a retired villain. A body found in a well proves to be the father of the man Stockard's daughter is about to marry... everyone knows he was against the marriage, but is Stockard a killer, and where does the missing Irishman fit in?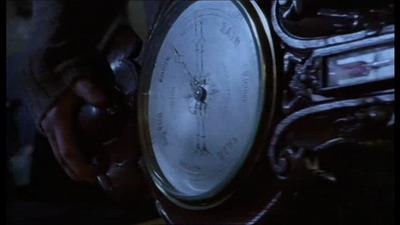 #15 - Second Sight 8.04
Season 8 - Episode 5
Several of the villagers of Midsomer Mere are said to have 'second sight'. A young couple there, Ben and Emma Kirkby (formerly Ransom), are about to christen their baby daughter Christine, and both the Kirkbys and the Ransoms are anxious to know whether the new baby has the gift of second sight. It is suggested that if Emma and Ben have baby Christine baptized, she would lose the power. Then a young man is found dead with scorch marks on his head, and baby Christine cries loudly, leaving Barnaby wondering what is really going on.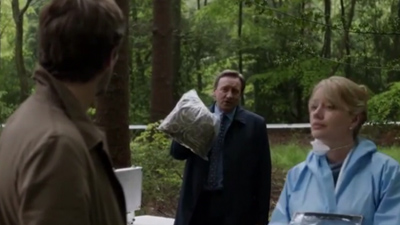 #16 - Wild Harvest 8.04
Season 16 - Episode 3
Wyvern House restaurant in Midsomer Wyvern is more than a just a restaurant. It is the love and passion of celebrity chef Ruth Cameron's life. When the landlord of Wyvern House, Martin Strickland, meets a brutal and untimely death in his own woods, many aspersions are cast. As Barnaby and Nelson decipher the intricacies of the relationships within the village, will they find the murderer before they strike again?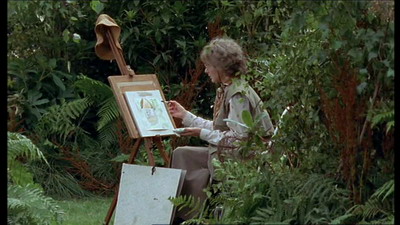 #17 - Painted in Blood 8.02
Season 6 - Episode 3
Barnaby's wife, Joyce, finds a dead body on the Midsomer Florey village green while taking part in a watercolour painting class, and she recognizes it as the elderly Miss Fairfax.Barnaby is given the case, then finds himself taken off it and replaced by a team from the National Intelligence Squad, while he is assigned to deal with a missing handbag. However, he continues his investigation into the murder, finding deceit and double-dealing. It appears that 'Miss Fairfax' was not an elderly spinster at all, but a young detective sergeant from the National Intelligence Squad working under cover, and that her colleagues are busy fitting up the village handyman for the murder of an old lady who never was. He discovers that someone is busy hunting for some five million pounds still missing from an old robbery. In the closing moments, Barnaby has to lock two of the National Intelligence Squad's officers in a bank strong-room, where they are trying to snatch the missing cash, and to arrest the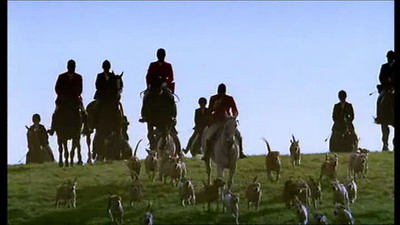 #18 - Death of a Stranger 8.02
Season 3 - Episode 1
A tramp is found murdered in the woods near Marshwood. Superintendent Ron Pringle (who is on the point of retirement) has a local poacher arrested and charged, and he is later convicted of the crime. But then there is a second murder, and Barnaby thinks Pringle has got it badly wrong. He intends to see matters straightened out. Then Pringle himself is killed in what seems at first to be a riding accident - but Barnaby rightly suspects foul play.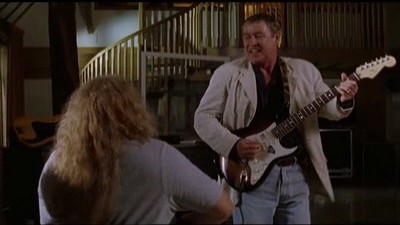 #19 - The Axeman Cometh 8.02
Season 10 - Episode 4
Barnaby rocks!!! Barnaby dusts off his LPs and reminices about his younger days as a member of a rock band, (much to the amusement of Jones) when his former rock idols Hired Gun', reform to play the Midsomer rock festival. Backstage, however, the old tensions which caused the group to split quickly resurface, and there is still the unexplained mystery of the band member who disappeared 30 years ago. It becomes evident that not everybody shares Barnaby's enthusiasm for the group when one of their members is electrocuted on stage at their opening gig. Who is responsible? Is it one of the band or their sinister butler. Barnaby has to cast aside his fan cloak for his professional one to investigate.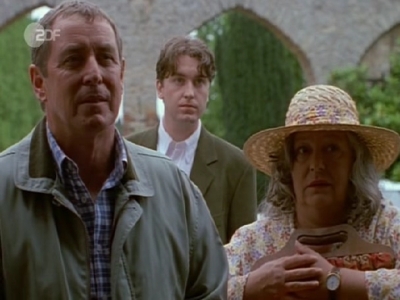 #20 - Death in Disguise 8.02
Season 1 - Episode 4
At a local New Age commune (fancifully called the Lodge of the Golden Windhorse) William Carter is found dead with a broken neck, lying at the bottom of a staircase. Barnaby and Troy have to decide whether the death was an accident or murder.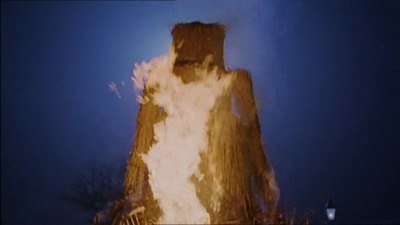 #21 - The Straw Woman 8.01
Season 7 - Episode 6
When a traditional festival is revived at Midsomer Parva, it goes disastrously wrong, with the curate (or assistant priest) being burnt alive inside a straw effigy of a woman. Local property owner Alan Clifford holds an orgy at the Manor House, and it seems he has secrets... And then, just after finding a pig's head on the altar of the parish church, the dead curate's gay lover, the Reverend Jim Hale, dies too, seemingly of 'spontaneous combustion' - that is, he bursts into flames without any normal explanation. Barnaby refuses to believe in rumours of witchcraft and is vindicated when it proves that Hale's clothes had been sprinkled with phosphorus. Then, with Barnaby hot on the killer's trail, Liz Francis is knocked out with a candlestick and becomes the third villager to be burnt alive.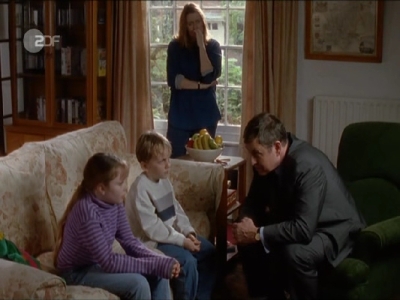 #22 - A Worm in the Bud 8.00
Season 5 - Episode 2
Susan Bartlett, who was depressed about her infertility, is found dead in a wood - with the appearance that she killed herself. But then Barnaby finds that Susan's emailed suicide note was sent after she was dead. The ensuing murder investigation uncovers old feuds, infidelity and witchcraft.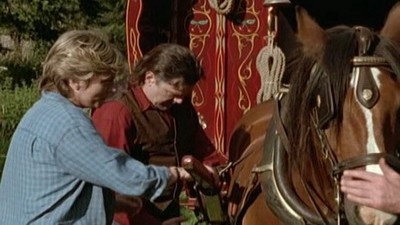 #23 - Blood Will Out 8.00
Season 2 - Episode 4
The sleepy village of Martyr Warren is invaded by quarrelsome New Age travellers, some of whom fall out with Hector Bridges, a local magistrate. The police are well aware of the tensions, but matters come to a head when Hector is found shot dead. It quickly appears that he was feared by almost everyone in sight, including his own family. And there is more to the travellers than meets the eye - one of them is a former British army officer who fought alongside Hector in the Falklands War... Then (as so often happens to Barnaby and Troy) another dead body is found, this time that of an old man at the travellers' camp.Meanwhile, Barnaby is not feeling in full fighting trim for murder investigations, as Joyce has put him on a strict diet to lose weight.
#24 - The Incident at Cooper Hill 7.99
Season 18 - Episode 2
A local forest ranger suffers a strange death, but is it linked to the strange lights seen over the sky in the UFO hot-spot Cooper Hill. Barnaby and Nelson unearth suspicions, betrayals and secrets in the search for what's really happened.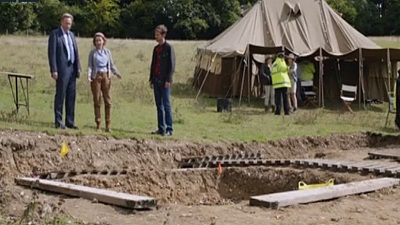 #25 - Saints and Sinners 7.99
Season 18 - Episode 5
A Saint's bones are found at an archaeological dig and is causes a quite stir in the village of Midsomer Cicely. After the leader of the dig is found dead, DCI Barnaby and DS Nelson soon work out that it's not only skeletons that have been long buried in the hallowed ground.