Melissa & Joey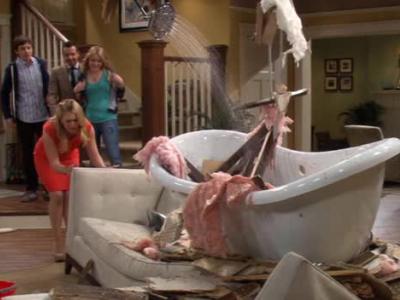 #1 - The Settlement 8.48
Season 1 - Episode 30
Joe considers newfound possibilities, when he comes into a large sum of money. Meanwhile, a water leak is found on the living room ceiling.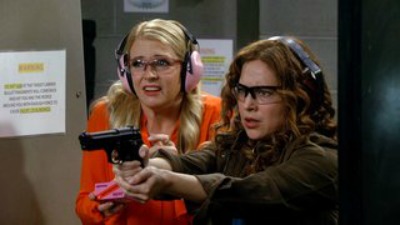 #2 - Right Time, Right Place 8.37
Season 3 - Episode 32
Mel plans the perfect wedding day for her friend Carrie. But when Carrie calls it off, Mel wonders if she should keep all the flowers, catering and venue—for her and Joe. Meanwhile, Lennox helps Ryder lie on his resume to help him get a job.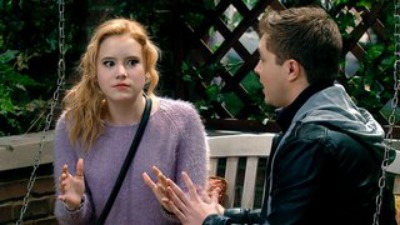 #3 - Accidents Will Happen 8.29
Season 3 - Episode 31
Mel finds out some unexpected news from her doctor and has to choose the right time when to tell Joe. Ryder forms a study group with a huge mix of people. Lennox and Xander get their wires crossed.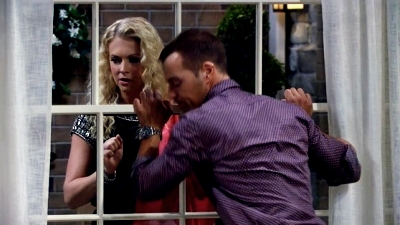 #4 - The New Deal 8.25
Season 3 - Episode 19
Mel insists on Joe "courting" her, but soon becomes frustrated at their lack of time together. Desperate to spend time with him, Mel sneaks over to his new digs, where he works as a live-in nanny, risking getting him fired—for a second time in as many weeks. Meanwhile, after witnessing a robbery, Ryder expects a hero's welcome, but is horrified to discover that his interview with the local news has been turned into a viral video called "I Peed My Pants."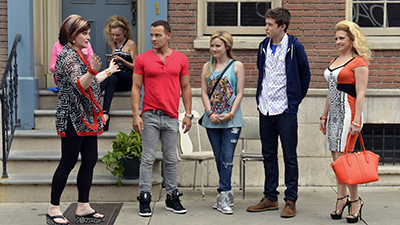 #5 - What Happens in Jersey... (1) 8.25
Season 3 - Episode 14
In failing health, Joe's grandmother Sofia begs him to come visit her one last time for her birthday, and to bring his beautiful wife Tiffany along. Since Joe never got around to telling "Nona" he and Tiffany got divorced, he's forced to beg Mel to pretend to be his trampy ex. Soon, Joe and Mel are on the road to Jersey with Lennox and Ryder tagging along.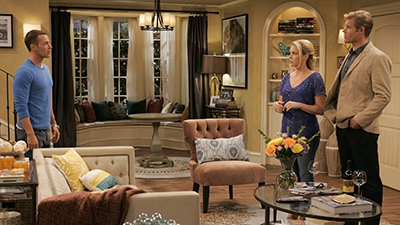 #6 - A Decent Proposal 8.24
Season 3 - Episode 17
Joe rushes home to tell Mel that he has feelings for her after their romantic night together in New Jersey. When he arrives, he's shocked to find Austin has shown up and wants to give his relationship with Mel another try. Deciding he can't stay and watch them fall in love all over again, Joe quits. Meanwhile, Lennox plots to get Joe and Mel together and Ryder gets sick from his own cooking.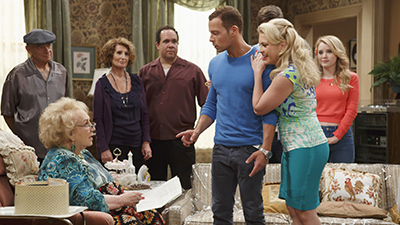 #7 - What Happens in Jersey... (2) 8.23
Season 3 - Episode 15
After a night of heavy drinking, Joe and Mel end up sleeping together to their own shock. Ryder gets worked up about helping out Joe's mother with "the rat". Lennox finds out that Marco was only pretending to be into her to make his ex-girlfriend jealous. Mel, as Tiffany, mistakenly makes a deathbed promise to Nona that she and Joe will stay together forever.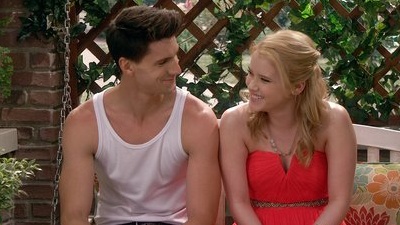 #8 - At Last 8.22
Season 3 - Episode 37
Still reeling from the unexpected news at the wedding, Joe impulsively invites his family to move in without asking Mel first, putting their new life together in jeopardy. Meanwhile, Marco decides to make a commitment to Lennox while Zander tries to win her back. And Ryder takes an online course.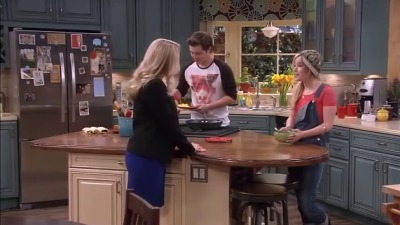 #9 - Family Feud 8.22
Season 3 - Episode 10
Mel and Joe are invited to co-host a week of "Good Morning Toledo" which Mel thinks will help her earn voters. Their constant bickering on air garners rave reviews with the audience and they're an instant hit. But when the secret to their popularity turns out to be talking a little too personally about Lennox and Ryder, they have to decide if fame or family is more important.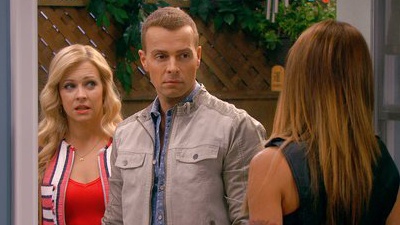 #10 - Maybe I'm Amazed 8.20
Season 3 - Episode 36
Mel gives Joe shocking news during their wedding, and he must quickly make a decision as a result. Meanwhile, Lennox feels torn between Zander and Marco and Ryder looks for the perfect opportunity to reveal that he won't be attending college.
#11 - Do as I Say, Not as I Did 8.20
Season 1 - Episode 29
Fearing that she will give into peer pressure, Mel and Joe follow Lennox to her all night after-party. Meanwhile, while studying with another girl, Ryder seizes the opportunity to stand up to Holly.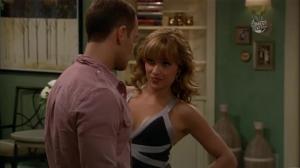 #12 - The Donor 8.16
Season 2 - Episode 8
Mel's friend declares she wants to have a baby, and thinks Joe should be the father.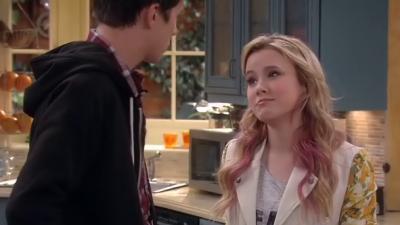 #13 - The Truth Hurts 8.13
Season 3 - Episode 6
Joe accidentally injures Mel's boyfriend, Austin, during a competitive game of pool. Mel accuses Joe of doing it on purpose to ruin her romantic weekend getaway. Meanwhile, Joe invites a nerdy kid to join Ryder in his home school studies, and Lennox takes to psychoanalyzing everyone in the house.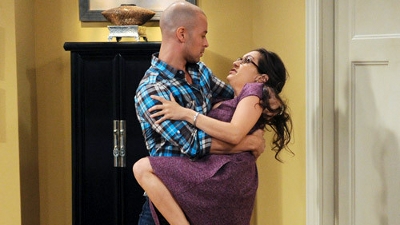 #14 - Dancing With the Stars of Toledo 8.09
Season 1 - Episode 8
Mel agrees to dance with a dancer from "Dancing with the Stars'' at a charity event.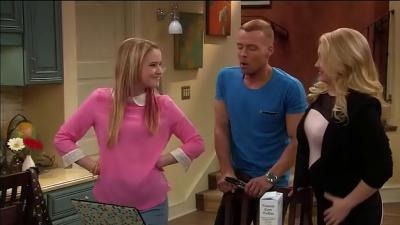 #15 - Oh Brother 8.07
Season 3 - Episode 5
Mel's childhood friend, Austin, moves back to Toledo, and he and Mel quickly take their old friendship to a new level. But Joe starts to think that Mel and Austin may in fact be related, and schemes to break them up. Meanwhile, enterprising Lennox sells ads on her blog to earn extra money, but is horrified to discover her first sponsor may participate in unfair labor practices.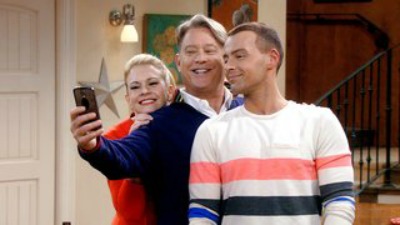 #16 - Born to Run 8.06
Season 3 - Episode 29
Mel's wild father comes to town to help Mel announce her state senate run. But when Joe teaches him about "selfies," he accidentally sends a racy photo to everyone involved in Mel's campaign, hurting her chances at winning. Meanwhile, Ryder tries to come up with a winning idea for his Entrepreneur's Club.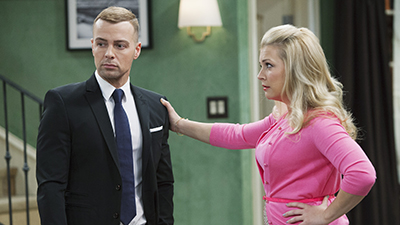 #17 - Inside Job 8.06
Season 3 - Episode 3
Joe paints Mel into a corner, forcing her to get him a job at City Hall with fellow City Council member Paul. Once there, Joe gets wrapped up in another potential financial scandal, leading to all sorts of headaches for Mel. Meanwhile, Lennox is torn between her boyfriend Zander and her hot co-star in the school play, Archer.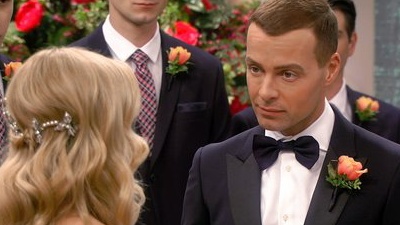 #18 - You're the One That I Want 8.06
Season 3 - Episode 35
It's Mel and Joe's wedding weekend, but things aren't running as smoothly as they'd hoped. Before they can even make it down the aisle, Joe sees her in her dress, prompting Mel to trash it and get a new one. Plus, someone is injured during Joe's bachelor party, Mel's father is MIA, Marco's making the moves on Lennox in front of Zander and someone accidentally confesses a hidden secret.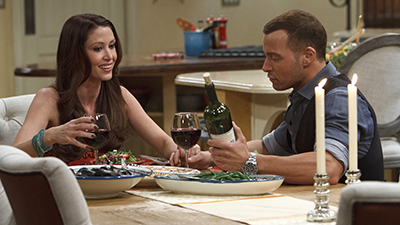 #19 - The Unfriending 8.06
Season 3 - Episode 8
After Joe convinces Mel to dump her needy friend Anita, he secretly starts dating her. Meanwhile, Lennox gets super competitive and becomes determined to beat Zander's test scores. And Ryder is bummed when all of his friends delete him from their social media sites.
#20 - More Than Roommates 8.06
Season 3 - Episode 30
Joe inherits his Nona Sophia's ugly chair - the one she died in - and can't wait to finally add a piece of his life into Mel's home. Mel, unfortunately, doesn't feel the same way and tries to find ways to get rid of the chair without hurting Joe's feelings. Meanwhile, Ryder pretends he's a college student to hook up with one of Zander's roommates, and Lennox and Zander dance around their hidden feelings for each other.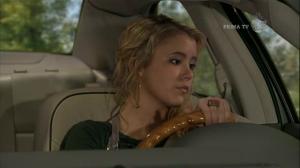 #21 - A Pair of Sneakers 8.05
Season 2 - Episode 11
Joe gives Lennox driving lessons without Mel's consent. After Lennox gets into a minor accident, Joe tries to cover it up from Mel. Mel & Ryder are keeping a secret of their own.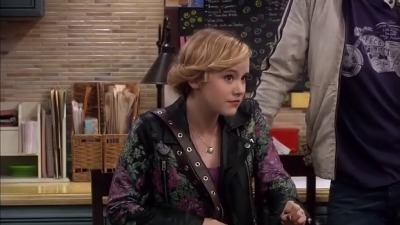 #22 - Teach Your Children 8.05
Season 3 - Episode 13
Joe works out an alternative payment plan when he begins dating the mom of one of his students, which unintentionally earns him a reputation among the other mothers in the neighborhood as a tutor-prostitute. Meanwhile, Zander and Lennox decide to skip college and drive around the country in a motor home – which doesn't sit well with "cool" aunt Mel. And Ryder introduces his vegan girlfriend to the joys of meat.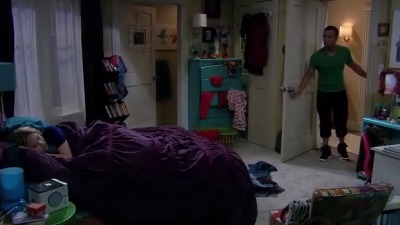 #23 - Fast Times 8.05
Season 3 - Episode 11
When his apartment needs to undergo emergency renovations, Mel invites her new boyfriend Noah to temporarily move in with her, accelerating their relationship. When she starts to change her personality, Joe questions whether Mel is allowing Noah to know the "real" Mel Burke. Meanwhile, Lennox gets her dream internship at the local newspaper, but has a hard time actually waking up to get to work.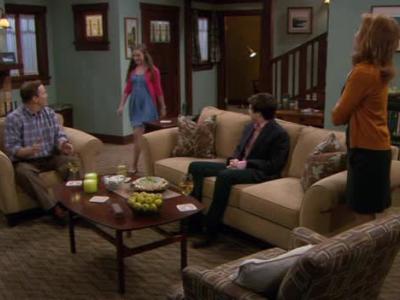 #24 - Going the Distance? 8.04
Season 1 - Episode 23
Mel reexamines her romance with George. Elsewhere, Holly introduces her folks to Ryder.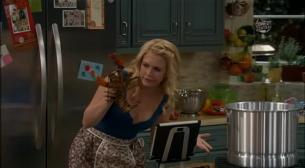 #25 - Eat, Pray, Date 8.02
Season 2 - Episode 9
Mel's date thinks Joe's cooking is something Mel made; Lennox's friend has a crush on Ryder.