Marvel's Jessica Jones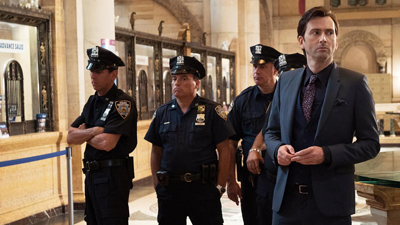 #1 - AKA Smile 8.35
Season 1 - Episode 13
Jessica and Luke get help from someone else in the neighborhood. Kilgrave gears up for a major test of powers against Jessica.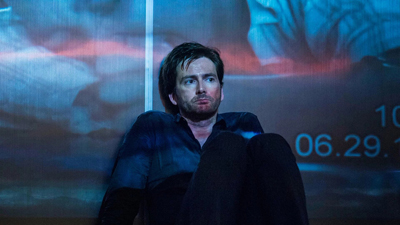 #2 - AKA Sin Bin 8.29
Season 1 - Episode 9
Just when Jessica has Kilgrave right where she wants him, Hogarth's involvement complicates the situation. Details of Kilgrave's past emerge.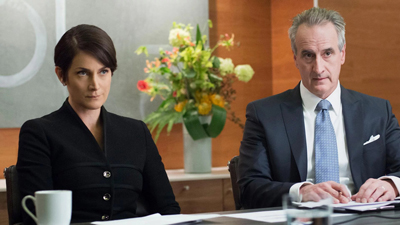 #3 - AKA WWJD? 8.14
Season 1 - Episode 8
Jessica experiences a strange homecoming courtesy of Kilgrave. Hogarth's conflict with her estranged wife reaches a tipping point.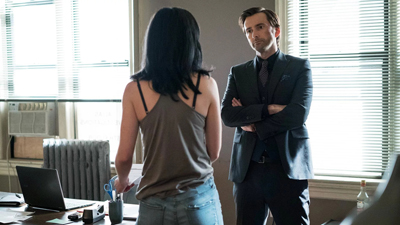 #4 - AKA 1,000 Cuts 8.11
Season 1 - Episode 10
A discovery has the potential to change the entire game -- if Jessica can refuse Kilgrave's offer.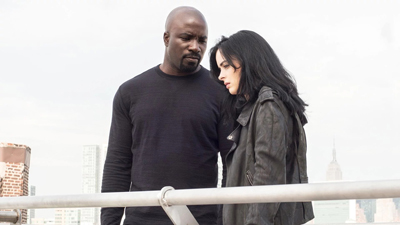 #5 - AKA Take a Bloody Number 8.06
Season 1 - Episode 12
The hunt for Kilgrave reunites Jessica with Luke. Trish receives some unexpected information about Simpson and Jessica.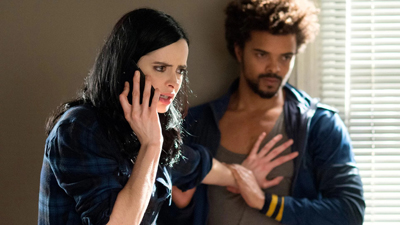 #6 - AKA Top Shelf Perverts 7.94
Season 1 - Episode 7
Malcom, Simpson and Trish go rogue to prevent Jessica from carrying out an extreme plan to outwit Kilgrave.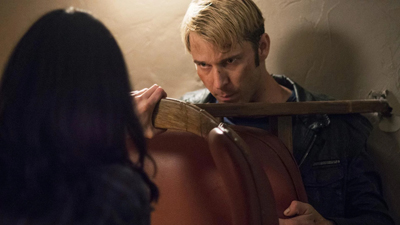 #7 - AKA I've Got the Blues 7.93
Season 1 - Episode 11
Jessica searches morgues for clues. Trish goes all-out to keep Simpson from getting in Jessica's way. Malcom has an epiphany.
#8 - AKA You're a Winner 7.91
Season 1 - Episode 6
Luke hires Jessica to help him find someone who may have skipped town, but she fears he'll learn too much about her history in the process.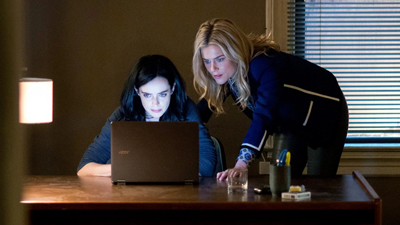 #9 - AKA The Sandwich Saved Me 7.90
Season 1 - Episode 5
Despite Jessica's objections, Trish's new friend Simpson gets involved in the hunt for Kilgrave. Jessica recalls a pivotal moment in her life.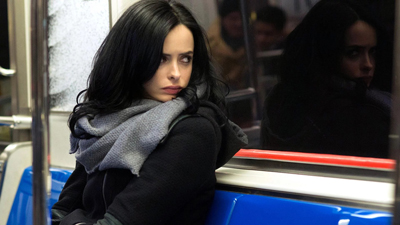 #10 - AKA Crush Syndrome 7.86
Season 1 - Episode 2
Jessica vows to prove Hope's innocence, even though it means tracking down a terrifying figure from her own past.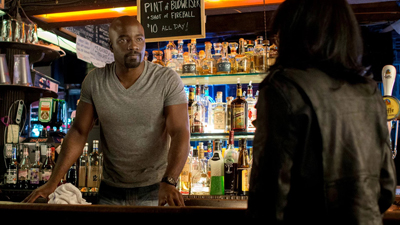 #11 - AKA It's Called Whiskey 7.85
Season 1 - Episode 3
It won't be easy to acquire or deploy, but Jessica thinks she's found a weapon to use against Kilgrave. Luke and Jessica bond over their similarities.
#12 - AKA 99 Friends 7.81
Season 1 - Episode 4
A new case demands attention as Jessica tries to find out who's spying on her for Kilgrave. Trish's radio show yields unexpected consequences.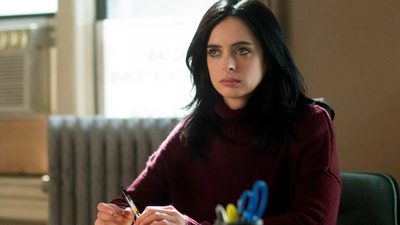 #13 - AKA Ladies Night 7.73
Season 1 - Episode 1
Jessica Jones is hired to find a pretty NYU student who's vanished, but it turns out to be more than a simple missing persons case.