Married... with Children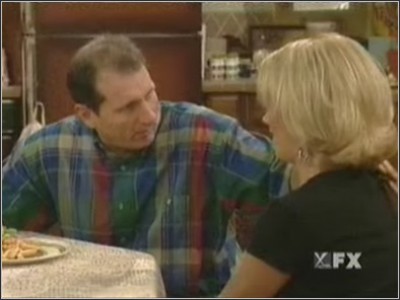 #1 - The Stepford Peg 8.29
Season 11 - Episode 10
When Peggy gets amnesia, Al turns her into the perfect wife, which makes everyone happy, except Marcy.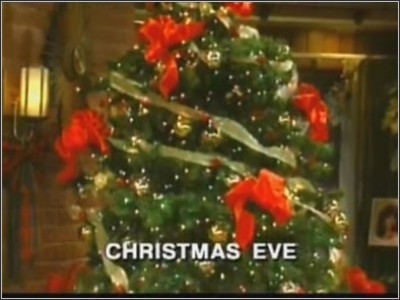 #2 - I Can't Believe It's Butter 8.26
Season 10 - Episode 13
Al's friends get addicted to calling a woman named Butter at a 1-900 phone sex line, but Al finds out that the woman is Peg's mother.
#3 - England Show (1) 8.25
Season 6 - Episode 24
The Bundys win a free trip to England, but the villagers of Lower Uncton, England, want to get rid of all male Bundys in the world to break a curse cast upon their village.
#4 - Ship Happens (1) 8.25
Season 9 - Episode 18
The Bundys and D'Arcys go on a Caribbean cruise.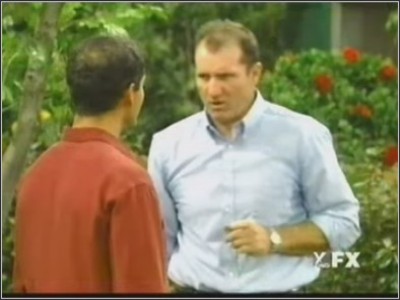 #5 - Al Goes to the Dogs 8.25
Season 10 - Episode 21
Al's construction of a dog house for Lucky is constantly interrupted when a building instructor hired by Marcy complains about every little detail.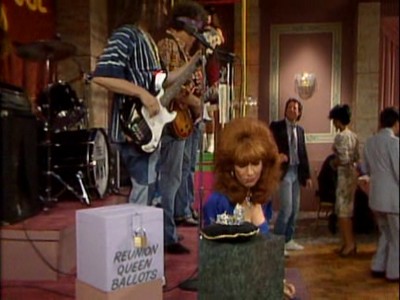 #6 - Married ... with Prom Queen: The Sequel (2) 8.23
Season 3 - Episode 18
Peggy tries desperately to get more votes but it seems that most of the people are going to vote for Connie. Bud and Kelly ask Marcy and Steve about the sixties and after some history, Bud and Kelly dress up as hippies and visit the prom. Al runs into his old rival Jack, who appears to be Connie's husband, and Al and Jack decides to fight outside. Meanwhile, Peg rigs the election ... will she win?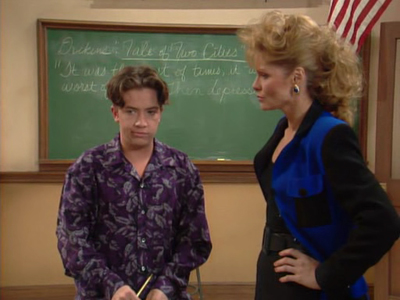 #7 - Teacher Pets 8.22
Season 6 - Episode 21
Bud juggles two women at once, one being Miss McGowen, his English teacher. Meanwhile, the family ignores Peggy when she is sick and Al gets free pizza by attending children's birthday parties at Chuck E. Cheese.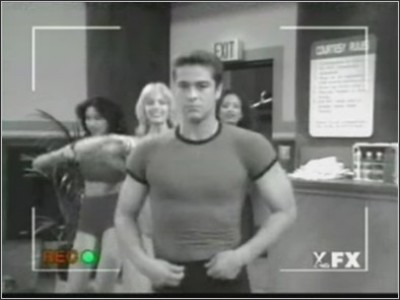 #8 - The Hood, The Bud and the Kelly (2) 8.20
Season 10 - Episode 15
Bud has until 5:00 PM to finish the video, but Kelly keeps having fights with the other person in the video. Meanwhile, Peggy and Marcy think Al and Jefferson can't figure out the satellite dish, but they are really hiding from their wives on the roof.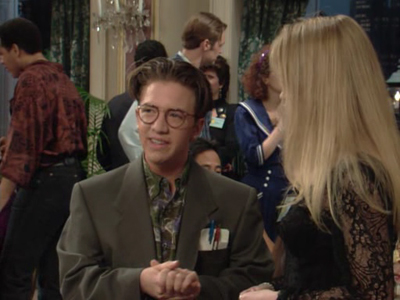 #9 - Hi, I.Q. 8.17
Season 6 - Episode 20
Bud is suspicious when Kelly is invited to a party for smart people.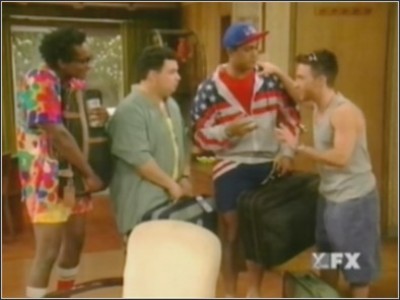 #10 - Spring Break (1) 8.16
Season 10 - Episode 18
During Spring Break, Kelly and friends seduce Bud and friends' airline tickets and hotel reservations at Fort Lauderdale. Al, Jefferson, and Griff go to Fort Lauderdale to judge a bikini contest. When Marcy sees Jefferson and Al on a Spring Break TV special, she heads out to Fort Lauderdale with Bud and friends.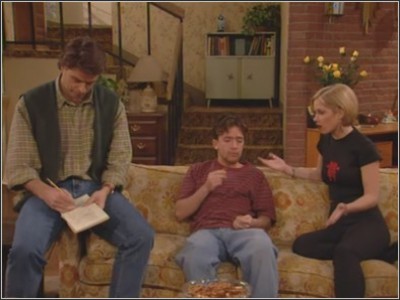 #11 - The Undergraduate 8.15
Season 9 - Episode 26
A twelve year old boy with a crush on Kelly gets her to go to his junior prom with him.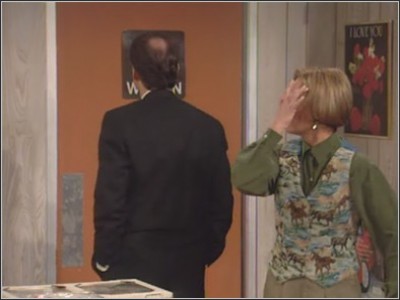 #12 - Get the Dodge Outta Hell 8.15
Season 9 - Episode 16
On their way to Wanker County, the Bundys stop at the car wash, where their Dodge disappears.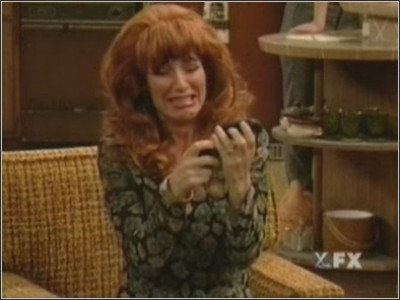 #13 - The Desperate Half-Hour (1) 8.15
Season 11 - Episode 22
Bud's pen-pal from prison and her boyfriend pay a visit to the Bundy household and takes the family hostage, but Kelly ends up falling in love with the boyfriend.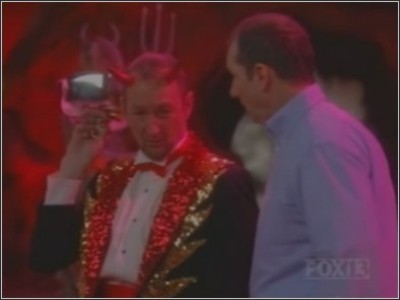 #14 - Damn Bundys 8.15
Season 11 - Episode 20
Al makes a pact with the devil and gets to play for the Chicago Bears.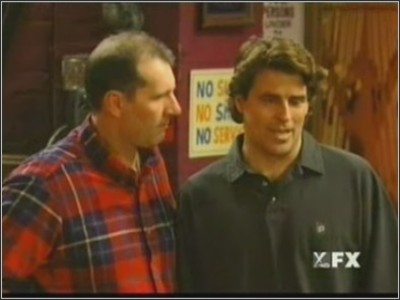 #15 - The Agony and the Extra C 8.15
Season 10 - Episode 17
On their anniversary, Jefferson plans to surprise Marcy with a tattoo, but the tattoo artist accidentally writes "I LOVE MARY".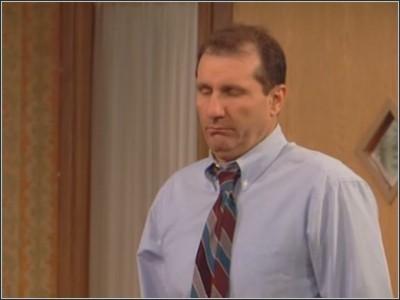 #16 - Shoeless Al 8.14
Season 9 - Episode 25
Al can't wear shoes because of his phony lawsuit against the mall.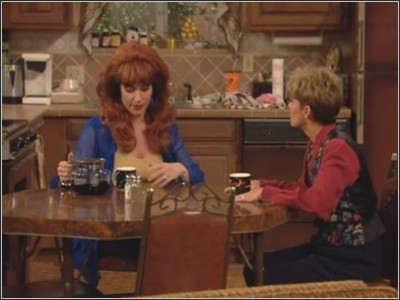 #17 - Pump Fiction 8.14
Season 9 - Episode 23
Al and Kelly make a short film about shoes, and they end up getting $10,000 dollars to produce another one.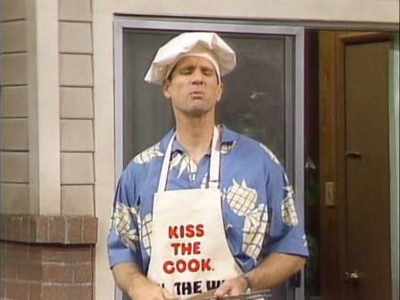 #18 - Hot Off the Grill 8.13
Season 4 - Episode 1
Marcy's dead aunt's ashes end up in the Labor Day hamburgers.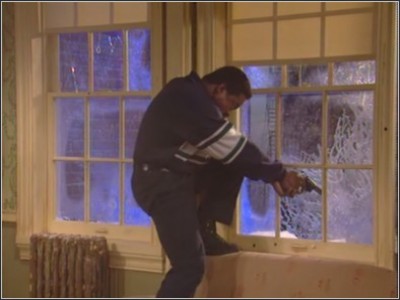 #19 - I Want My Psycho Dad (2) 8.12
Season 9 - Episode 13
Thanks to Jefferson, Al gets to talk to the U.S. Senate about Psycho Dad's cancellation.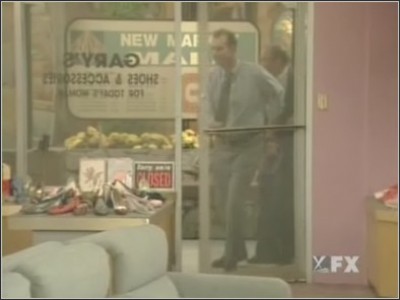 #20 - Calendar Girl 8.12
Season 10 - Episode 16
Al convinces Bud to make a calendar with beautiful women in order to win a rivalry.
#21 - A Little off the Top 8.11
Season 8 - Episode 12
Al ends up being circumcised after the surgeons misread the doctor's instructions.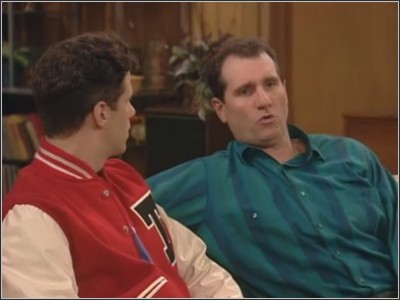 #22 - Al Goes Deep 8.11
Season 8 - Episode 25
Al convinces Jefferson to bet on a football game, but the star of the football team starts dating Kelly, and it interrupts his training.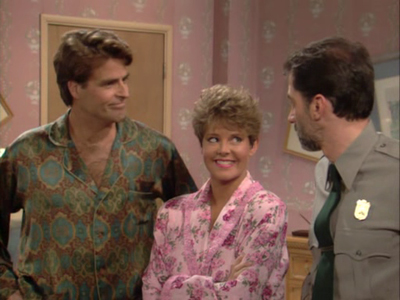 #23 - The Egg and I 8.10
Season 6 - Episode 17
Steve Rhoades returns to reclaim his wife, but is shocked to find out that Marcy remarried. The Bundys argue whether friendship is more important than money when they find out that Steve is on the run from the police for stealing a rare egg from a national park.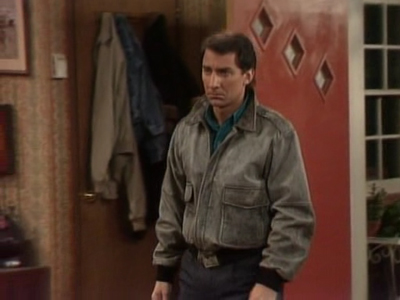 #24 - Impo-Dent 8.10
Season 2 - Episode 19
Marcy dents Steve's new Mercedes and heavily regrets it. Revenge brings Steve to claim she made him impotent and he uses her as his personal servant.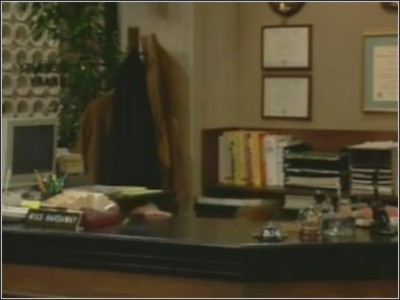 #25 - Bud Hits the Books 8.10
Season 10 - Episode 23
Sex gets in the way of Bud studying for his finals, and he risks being expelled when he is caught in the school library.