Man vs. Wild
#1 - Extreme Desert 8.33
Season 5 - Episode 6
In the Mojave Desert Grylls puts himself in the path of a man-made sandstorm, takes on the full force of a man-made flash flood and HALO jump from 30,000 feet. His body is pushed to the limit as the temperature soars from minus 40 to 110 degrees.
#2 - Malaysian Archipelago 8.29
Season 6 - Episode 5
Bear Grylls is dropped in an archipelago of islands off the coast of Borneo. Fighting dense jungle and scaling towering escarpments, Bear struggles to find freshwater. In his search for food, he tries to spear fish at depths of 20ft and traps a wild boar.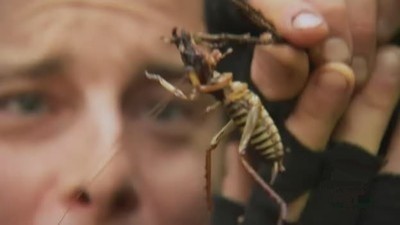 #3 - Land of the Maori 8.25
Season 7 - Episode 5
Over 100 people drown each year in New Zealand, and Bear must cross a raging river on a tree trunk to head toward civilization. On his journey to safety he runs out of water, is forced to climb up active volcanic ranges and scale down a waterfall.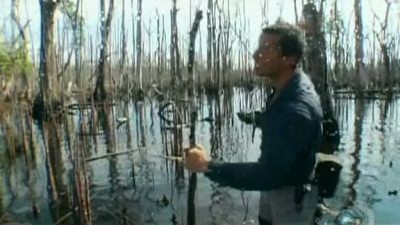 #4 - Ring of Fire: Jungle Swamp (1) 8.23
Season 2 - Episode 10
Grylls battles the fierce swamps in Sumatra, Indonesia. As he struggles to keep dry and avoid trench foot, he runs into several types of wildlife, including lizards and the deadly mangrove snake.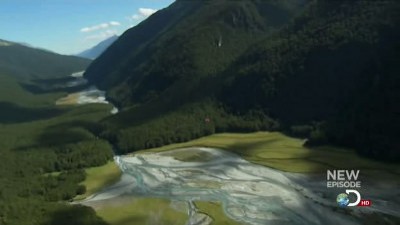 #5 - New Zealand South Island 8.16
Season 7 - Episode 2
This week Bear braves the remote wilderness of New Zealand's South Island, crossing the country's tallest mountains and attempting to start a fire with wood that is soaking wet.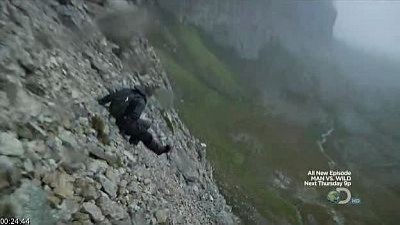 #6 - Cape Wrath, Scotland 8.15
Season 6 - Episode 2
In Scotland off the rugged coast of Cape Wrath, Bear is dropped into open ocean. After getting ashore, he realises he's on an island and must swim to the mainland. Bear fashions a wetsuit from a seal's hide to withstand the frigid crossing. Well into the trek, he is forced to turn back as an incoming estuary tide nearly cuts him off. After he makes it to dry land, Bear has a close call with the steep treacherous Scottish rock terrain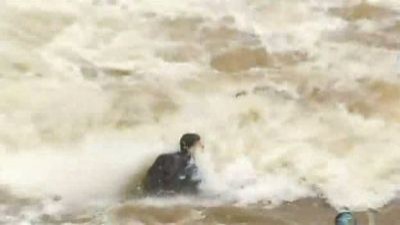 #7 - Zambia 8.14
Season 2 - Episode 8
Grylls drops into the mighty Zambezi river.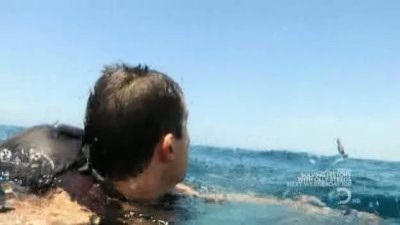 #8 - Pacific Island 8.14
Season 4 - Episode 8
Grylls is on a deserted Panamanian island; he creates fresh water and chooses to use tribal fishing techniques before battling the sea on a makeshift raft. Later in the episode he gives himself an enema in order to stay hydrated on the open seas.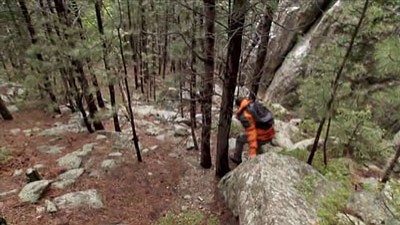 #9 - Republic of Georgia 8.12
Season 5 - Episode 4
Grylls lands in the snow-capped Caucasus Mountains of the Georgian Republic by driving a snowmobile out the back of a hovering helicopter. He ziplines across a river, camps among wolves and trudges through swampy wetlands.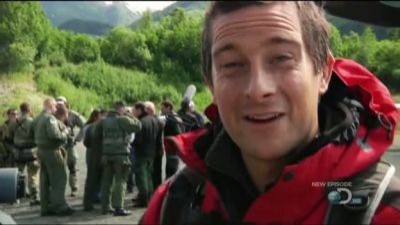 #10 - Shooting Survival 8.10
Season 4 - Episode 13
Behind the scenes with Grylls's crew.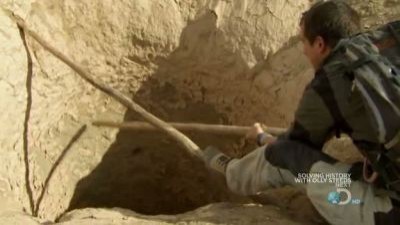 #11 - North Africa 8.07
Season 4 - Episode 14
Grylls crosses the Sahara desert to the North Africa coast, where he catches an octopus, fashions a shelter out of acacia trees and dines on moths and locusts.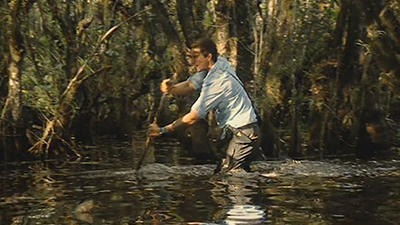 #12 - Everglades 8.04
Season 1 - Episode 10
Bear drops into the Florida Everglades where he slogs through the swamps, offering survival tips while dodging alligators and rattlesnakes, and dining on frogs and turtles.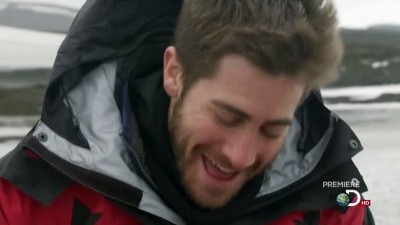 #13 - Men vs. Wild with Jake Gyllenhaal 8.04
Season 7 - Episode 1
In this episode, Bear is joined by movie star Jake Gyllenhaal as he attempts to find his way out of the Icelandic wilderness, doing (and eating) whatever they have to to survive.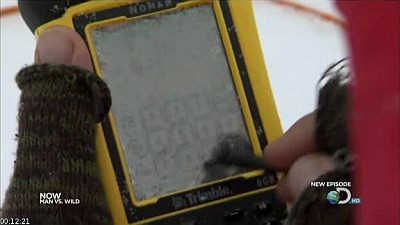 #14 - Norway: Edge of Survival 8.01
Season 6 - Episode 3
Bear and his team are in Norway. Armed with the latest technology they'll be creating the harshest conditions possible while sensors monitor how Bear copes trying to survive in one of the world's most beautiful but wettest countries.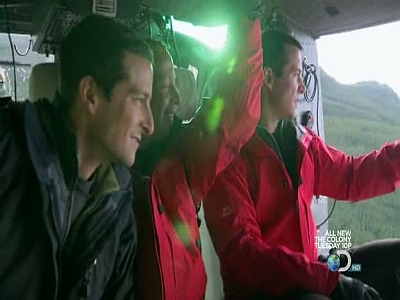 #15 - Fan vs. Wild 8.01
Season 5 - Episode 5
Grylls takes two fans into the Canadian wilderness for their ultimate survival challenge. They face their fears head on, trek down dangerous glaciers and across a frigid glacial river, build a rustic shelter, and try to swallow typical Grylls fare.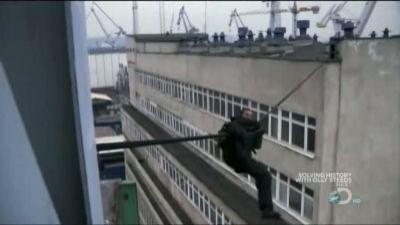 #16 - Urban Survivor 7.95
Season 4 - Episode 12
Grylls is in a post-disaster urban city scenario and he must survive. His thirst to live and survival techniques modified for a city environment keep him alive in a concrete wasteland in Gdynia, Poland.
#17 - Arctic Circle 7.94
Season 4 - Episode 1
Grylls goes to the Arctic Circle, where he encounters a frozen waterfall, wild reindeer and some of the coldest conditions on the planet.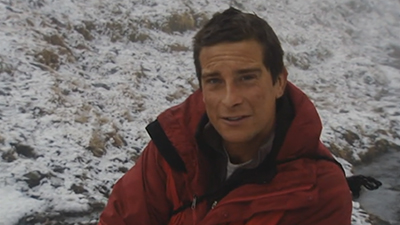 #18 - Scotland 7.93
Season 1 - Episode 15
Bear offers survival tips in Scotland's Cairngorms National Park. Included: using moss to purify water; skinning a deer; cooking a rabbit.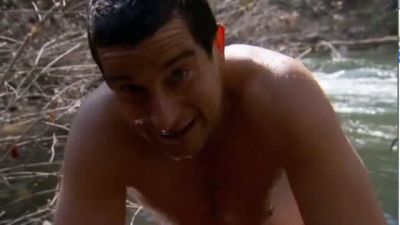 #19 - Alabama 7.90
Season 4 - Episode 2
Grylls wrestles a pig, squeezes through some tight spots, and survives a forest fire in the swamps of Alabama. It is revealed that Grylls broke his shoulder while in Antarctica two months previously.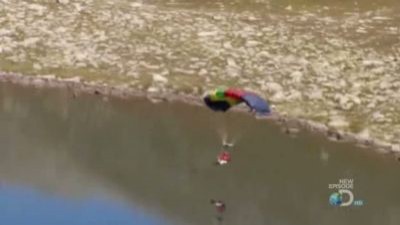 #20 - Turkey 7.89
Season 3 - Episode 10
Grylls heads to Turkey where he deals with dangerous animals and he also takes to the water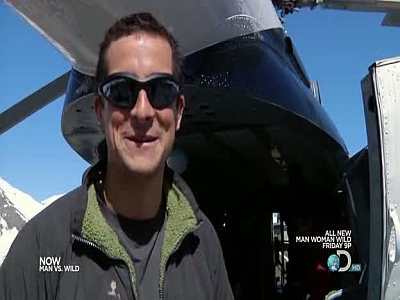 #21 - Behind the Wild 7.89
Season 5 - Episode 7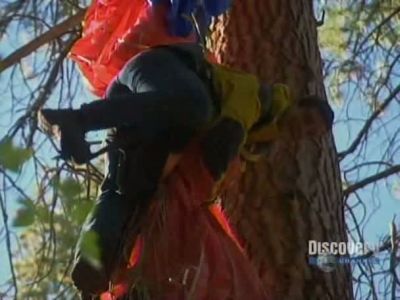 #22 - The Rockies 7.87
Season 1 - Episode 1
Host Bear Grylls parachutes alone into a remote area of the Rocky Mountains equipped with only the clothes on his back.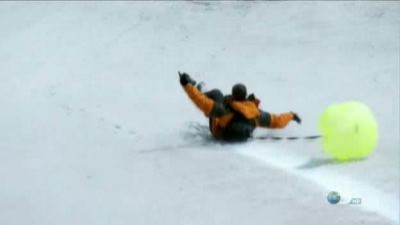 #23 - Yukon 7.87
Season 3 - Episode 7
Grylls wraps up warm as he heads to the frozen wastelands of North Canada. He goes underground to search an abandoned mine, and he takes to some fast moving water.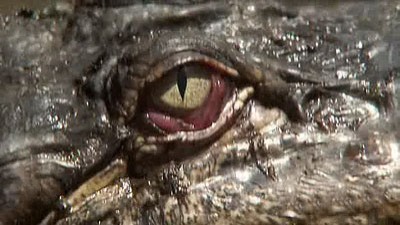 #24 - Northern Australia 7.85
Season 5 - Episode 2
In Australia's Northern Territory, Grylls must rely on many of the skills honed by the Aboriginal people to survive in this sweltering landscape dominated by crocodiles.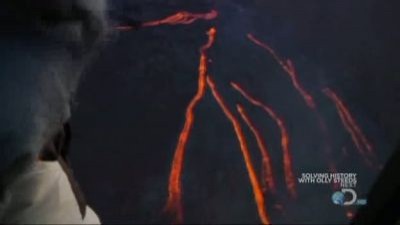 #25 - Guatemala 7.85
Season 4 - Episode 11
Grylls rappels onto a live volcano in Guatemala, navigates a waterfall in an underground cave, creates a nest to safely sleep in but gets an unwelcome bed buddy, and encounters ancient Mayan ruins.