Life Unexpected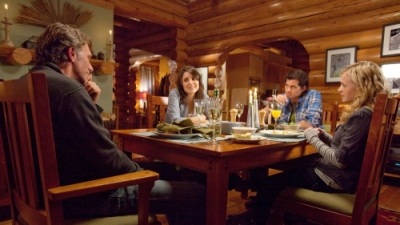 #1 - Father Unfigured 8.08
Season 1 - Episode 12
With her wedding on the horizon, Cate decides to take a road trip with Lux to find her father, Gordon (guest star Peter Horton), who abandoned her when she was a little girl. Meanwhile, when Bug's "friends" trash Baze's bar, Lux invites Baze to join her and Cate on the road trip, allowing Bug some time to repair the bar before Baze discovers the truth.
#2 - Family Therapized 8.06
Season 1 - Episode 10
After Lux and Bug are picked up by the police for a curfew violation, Lux's social worker decides it's time to meet with Cate and Baze to reevaluate their custody of Lux. During a meeting with the social worker, Cate, Baze and Lux agree to put on a happy face to ensure that Lux isn't placed back in the foster care system. Meanwhile, in an attempt to show Lux that she supports her, Cate offers to find Bug a job at her radio station, but winds up disappointing Lux once again.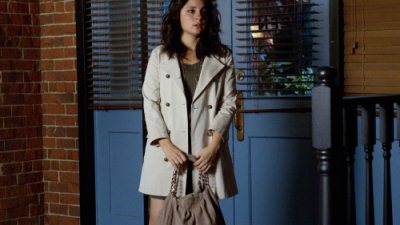 #3 - Affair Remembered 7.87
Season 2 - Episode 13
Unaware of the affair between Emma and his father, Baze considers buying a house and planning a future with Emma. Lux makes plans for a romantic dinner with Eric when she feels like he's pulling away from her, but she is shocked when Cate and Baze show up.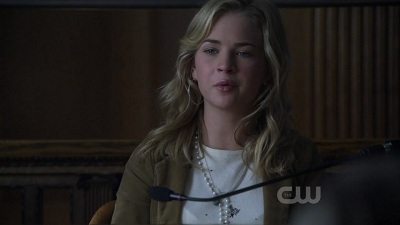 #4 - Stand Taken 7.86
Season 2 - Episode 11
Lux and Tasha are forced to deal with the fallout of their recent actions and the potential outcome could change the course of both their lives. As a result, Lux can no longer hide her past from Cate and Baze.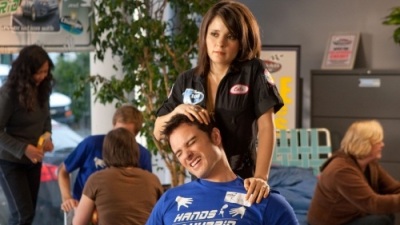 #5 - Crisis Unaverted 7.85
Season 1 - Episode 7
In the midst of feeling like he is being pushed out of Lux's life by Cate and Ryan, Baze wins the chance to compete against Ryan in a radio station contest and is determined to be the last man standing. Cate contemplates finally telling Ryan the full truth about Baze, but can't bear the thought of what might happen if she does. When Tasha tells Lux she may have to move three hours away to a new foster home, Lux decides to help Tasha track down her mother who is still living in town.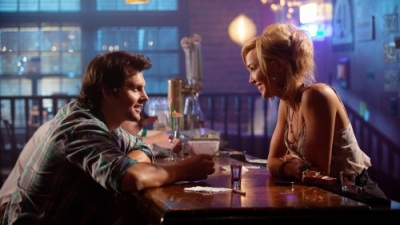 #6 - Ocean Uncharted 7.84
Season 2 - Episode 1
Cate and Ryan return from their honeymoom only to discover that major changes have been made at the radio station in their absence. A very confused Baze struggles with his feelings for Cate, and ends up hooking up with the hot new bartender, Paige, at his bar. Meanwhile, Lux and Bug find themselves at a major crossroads in their relationship.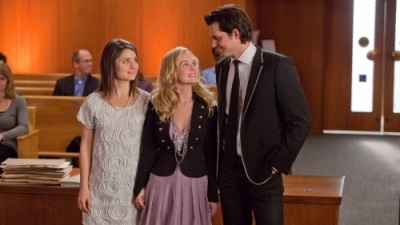 #7 - Love Unexpected 7.84
Season 1 - Episode 13
With her wedding fast approaching, Cate must confront her true feelings for the two men in her life, Baze and Ryan. To complicate Cate's already conflicted feelings, on the day of the wedding, Lux reveals something that threatens to change all of their lives forever.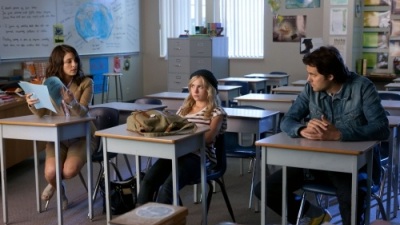 #8 - Criminal Incriminated 7.84
Season 2 - Episode 3
Worried she may not pass an important exam that will help her stay in school, Lux contemplates buying the answers to the test from one of her classmates. Cate has an "interesting" day at the radio station after she accidentally eats banana bread laced with pot. Meanwhile, when a large sum of money is missing from Cate's wallet, Ryan and Cate argue over who may be responsible for taking the money.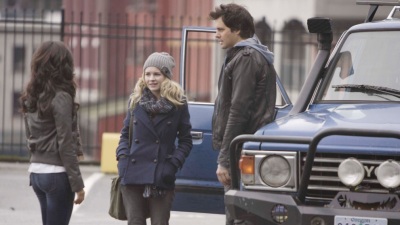 #9 - Pilot 7.81
Season 1 - Episode 1
Nate Bazile is astonished to learn he has a daughter. Lux is shocked to learn her Mother is Cate Cassidy a star on the local radio show. Baze feels bad after he discovers Lux grew up in foster care. He takes Lux to meet her Mother. Then a judge grants temporary joint custody to Baze and Cate and try to give Lux a loving home that she has longed for.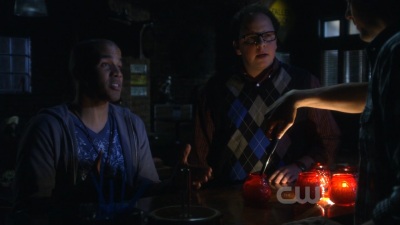 #10 - Storm Weathered 7.79
Season 1 - Episode 11
Lux is forced to face her complicated feelings for Jones when she sees him kissing another girl at a party. When a storm hits Portland, Ryan and Lux find themselves stranded at the radio station, and Ryan learns more than he ever knew about what Lux went through as a child. Cate goes to Baze's bar looking for Lux, but the storm traps her there with Baze, Math, Jamie and her sister, Abby.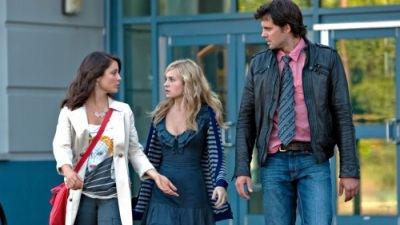 #11 - Parents Unemployed 7.74
Season 2 - Episode 2
When Cate and Baze are summoned to the principal's office at Lux's school, they are shocked to learn that Lux is failing and must make a drastic improvement in her grades or risk being kicked out. Meanwhile, after having the rug pulled out from under her at work, Cate starts the difficult process of looking for her next job, and in an effort to be a grown up, Baze decides to interview for a position at his father's firm.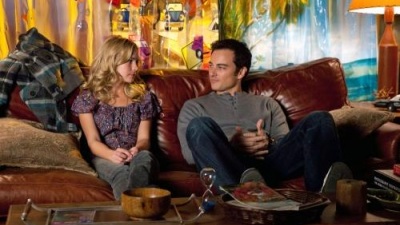 #12 - Bride Unbridled 7.70
Season 1 - Episode 8
Cate and Ryan are forced to put on a happy face as the hosts of a wedding expo, but the unfortunate situation becomes even more unfortunate after Baze and Math show up at the event. After watching Lux mope around the house for days, Baze solicits help from Jones in an effort to cheer her up.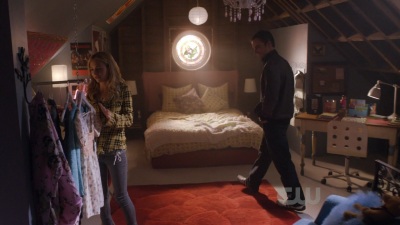 #13 - Home Inspected 7.69
Season 1 - Episode 2
Cate and Baze are visited by a social worker to evaluate both of them as fit parents. Meanwhile, Lux is torn when her boyfriend, Bug, and her best friend, Natasha, suggest that Cate and Baze may not be in it for the long haul and that Lux should return to her old life and the people who love her most of all. While, Cate is pressured by the radio executives to deny that she has a daughter in order to saved her job.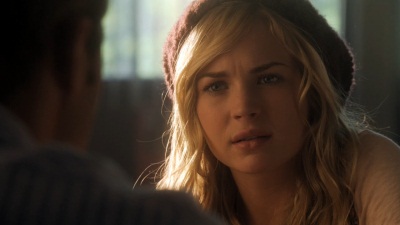 #14 - Team Rebounded 7.68
Season 2 - Episode 4
Cate tries to bond with Ryan's new on-air partner; Tasha returns and tells Lux she is living with a new foster family; Baze convinces Math to ask Paige out on a date.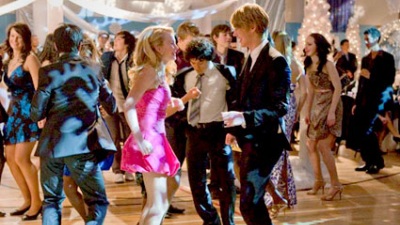 #15 - Formal Reformed 7.66
Season 1 - Episode 9
Jones asks Lux to be his date for the Winter Formal. Baze finds a condom in Lux's room, and thinking it belongs to Jones, shows up at the dance to try and stop Lux and Jones from having sex. Cate agrees to chaperone the dance, but being at her old high school for Winter Formal brings back painful memories about the night Lux was conceived.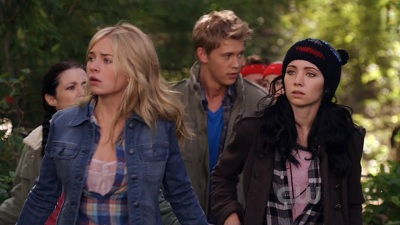 #16 - Camp Grounded 7.65
Season 2 - Episode 7
Cate, Ryan, Baze, and Math volunteer to chaperon Lux's school camping trip. During the trip, tension rises between Cate and Ryan, while Baze grows closer to Emma. As Lux gets more intimate with Eric, Tasha urges her not to take that risk with her future.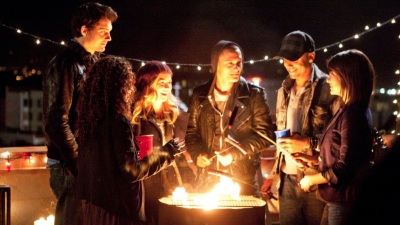 #17 - Rent Uncollected 7.63
Season 1 - Episode 3
When Baze tells his parents about Lux, they insist in making a family dinner to meet her and Cate. Cate reluctantly agrees to go, but is annoyed when her mother and sister show up. Meanwhile, Cate hears about a gang fight at Lux's school and decides to transfer Lux to her and Baze's alma mater, Westmonte.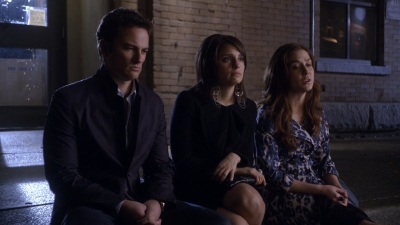 #18 - Bong Intercepted 7.62
Season 1 - Episode 4
When Lux gets suspended from school, Cate does her best to convince Principal Dugan to give Lux a second chance, but, unfortunately, her efforts may have made the situation considerably worse for Lux. Meanwhile, Baze is insulted when he finds out that Cate and Ryan are hosting a radio station event at the bar across the street.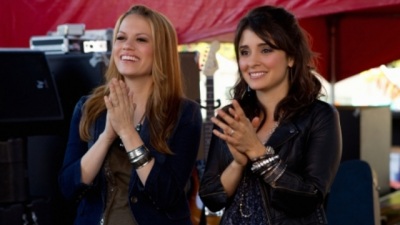 #19 - Music Faced 7.53
Season 2 - Episode 5
This episode will crossover with fellow CW show, One Tree Hill. Stars Haley Scott (Bethany Joy Galeotti) and Mia (Kate Voegele) come to Portland to play at a concert hosted by the radio station Cate works at.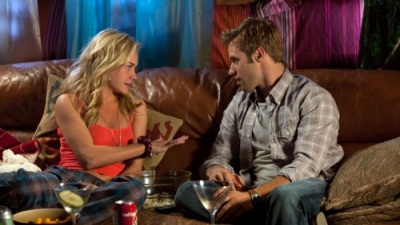 #20 - Honeymoon Interrupted 7.53
Season 2 - Episode 6
Cate and Ryan go on a staycation to a local hotel to help make up for the fact that they never had a proper honeymoon. Unfortunately for them, Baze's work retreat is at the same hotel.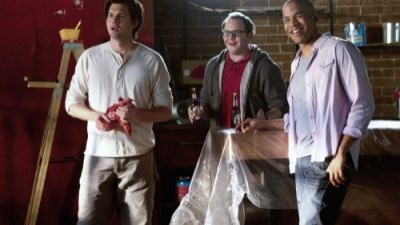 #21 - Teacher Schooled 7.51
Season 2 - Episode 12
Eric confesses that he is dating Lux while Baze comes to terms with the fact that his father cheated on his mother with Emma prior to their relationship.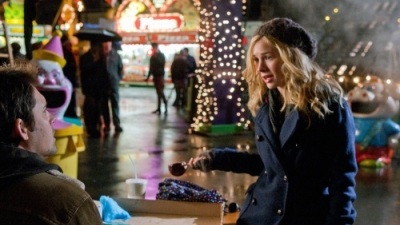 #22 - Turtle Undefeated 7.51
Season 1 - Episode 5
Lux volunteers to host a classmate's party at Baze's loft, hoping to become more accepted by the students at her new school. Cate sees that Lux and Baze have made a great connection and she worries that she will never have a similar relationship with Lux.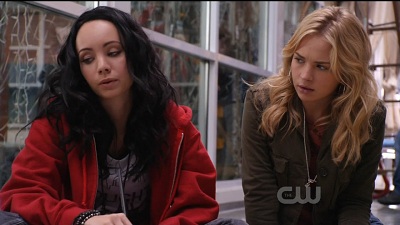 #23 - Homecoming Crashed 7.50
Season 2 - Episode 9
Baze and Emma attempt to sign a high-profile client, Candy, who is clearly attracted to Baze. Lux hopes to run into Eric at her homecoming dance, but the evening takes a turn for the worse. Elsewhere, Cate digs into Lux's past and is shocked by what she finds.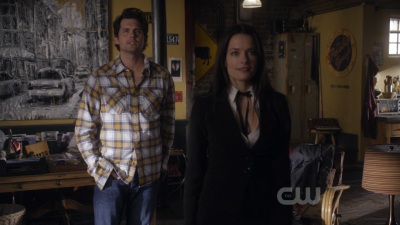 #24 - Truth Unrevealed 7.48
Season 1 - Episode 6
Pressured by radio station management, Cate and Ryan reluctantly agree to let Baze join them on air for what turns into a public therapy session. Lux tries to get Jones to drop the charges against her boyfriend, Bug.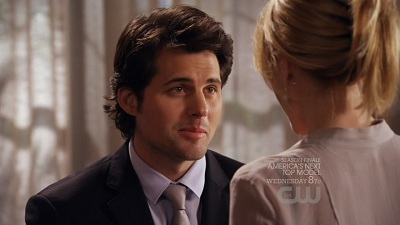 #25 - Thanks Ungiven 7.48
Season 2 - Episode 10
When everyone ends up at Baze's loft for Thanksgiving, it isn't long before a few big secrets are exposed. Baze worries that his father, Jack, will discover he is dating his boss, Emma; Lux worries that her parents will find out she is spending time with Eric; Tasha worries that something very dark from her not-too-distant past will be discovered; and Cate worries that if she tells Ryan the truth it will further complicate their already complicated relationship.