Life After People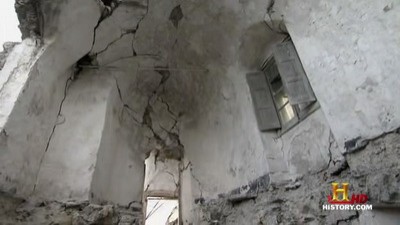 #1 - Home Wrecked Homes 8.15
Season 2 - Episode 5
Examine the apocalyptic fate of every home in the world. Gas leaks turn suburbs into infernos; a famous castle is toppled by a hidden flaw. Paint causes some high-end homes to explode in flames. Houses fall from the world tallest apartments to the most crowded complexes.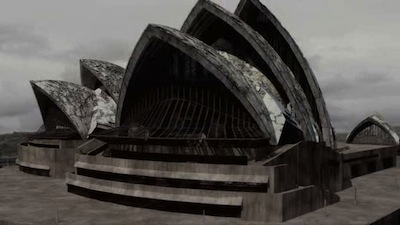 #2 - Waves of Devastation 8.13
Season 2 - Episode 7
A massive force of water threatens everything man leaves behind. American cities faces a deluge from failed levees, famous paintings meet a tragic fate, and a unique feature of the Sydney Opera House's famous rooftop leads to its collapse.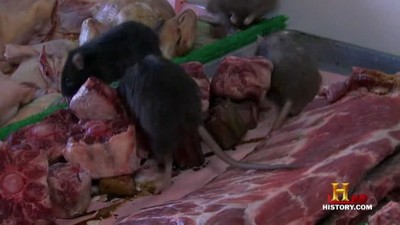 #3 - Last Supper 8.00
Season 2 - Episode 4
The fate of man's world of food. Destructive forces turn supermarkets into breeding grounds for insects and rodents. Some foods last forever. Da Vinci's The Last Supper suffers due to an unusual paint ingredient. Some of man's agricultural staples succumb, while a surprising plant thrives. Exquisite restaurants atop of Taipei 101, the second tallest building in the world, collapse.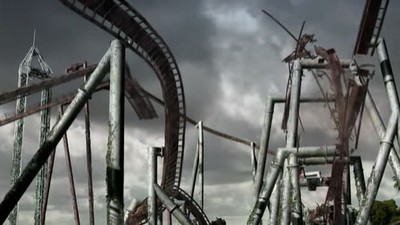 #4 - Holiday Hell 7.92
Season 2 - Episode 6
In a post apocalyptic world, holiday treasures disappear: Fireworks factories erupt, Christmas tree farms grow out of control; real reindeer must adapt or die. Vacation icons fall, from high-end resorts and cruise ships, to roller coaster thrill ride. A Holiday Hell ensues.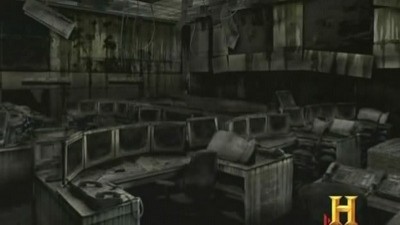 #5 - Depths of Destruction 7.90
Season 2 - Episode 9
The world underground undergoes devastating changes in a Life After People. Geothermal power plants buckle under the strain of superheated steam. NORAD, America's former nuclear command center, comes under attack. An abandoned town is overrun by 400 million animals. 50-ton minerals grow unchecked in an abandoned mine.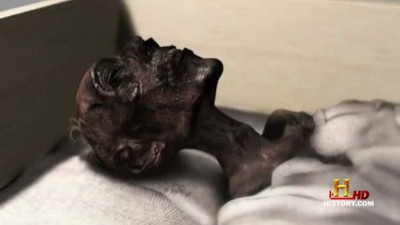 #6 - The Bodies Left Behind 7.89
Season 1 - Episode 1
What if every human being on earth disappeared? This isn't the story of how we might vanish--it is the story of what happens to the world we leave behind. In this episode, we'll see what happens to some of the bodies left behind. Most embalmed and buried, some mummified, others cryogenically frozen. Will any of them truly achieve immortality? Or will they be outlived by other memorials to mankind, like the Statue of Liberty or the Sistine Chapel. This is just part of a journey that will take us to the future of cities of Boston and Houston--as well as haunting sites already devoid of man. CC HD [TVPG]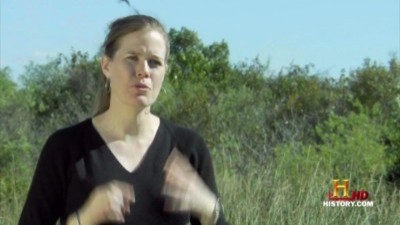 #7 - The Invaders 7.87
Season 1 - Episode 5
Things begin to spread and take on area such as plants and animals. Includes alligators being eaten alive by pythons in the Florida Everglades, and lakes and rivers could be choked off by oxygen-robbing plants. Also, Shanghai disappears from the weight of their skyscrapers, and the ocean takes over Miami Beach.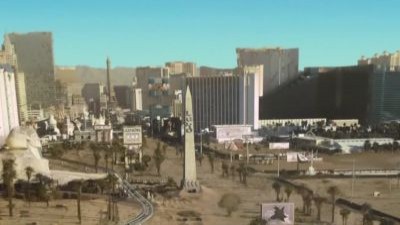 #8 - Sin City Meltdown 7.85
Season 1 - Episode 7
The subject for this episode features the fate of gambling centers in Las Vegas, which has become overrun by rats, celebrities wax figures will melt, and world famous hotels will become mere ruins. On the east coast, the oceans will destroy Atlantic City's casinos.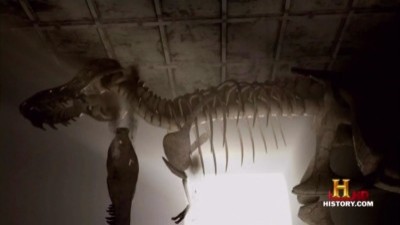 #9 - Heavy Metal 7.73
Season 1 - Episode 4
A look at how long the nation's buildings and bridges will stand before the elements consume the steel and concrete, from New York City's skyscrapers to the Gateway Arch in St. Louis, and how once domesticated animals, like horses, will return to wild herds that roam America's grasslands. The episode also examines the ghost town of Rhyolite, Nevada, which was abandoned by people 90 years ago.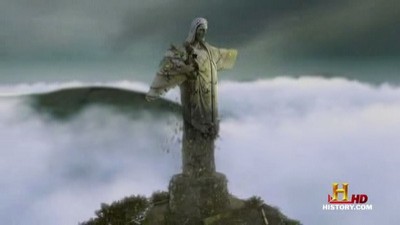 #10 - Wrath of God
Season 2 - Episode 1
With no people, churches begin to crumble and other structures of God and symbols of Satan face their fate.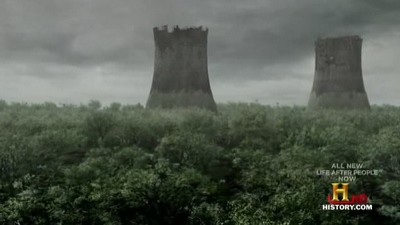 #11 - Toxic Revenge 7.69
Season 2 - Episode 2
Toxins and chemicals are released in a world without people, and these deadly gases turn lakes and rivers into pools of acid.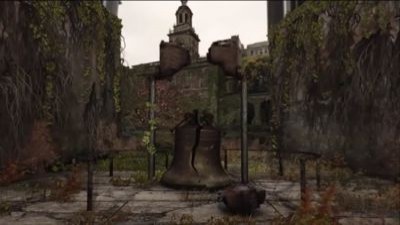 #12 - Bound and Buried
Season 1 - Episode 6
What will become of the encased treasures of the world, including the Mona Lisa painting or the Declaration of Independence, the Liberty Bell in Philadelphia, and the bridges and cable cars within San Fransisco?
#13 - The Capital Threat 7.63
Season 1 - Episode 3
An examination of Washington, DC and all it's monuments. Plus, a look at the fate of Los Angeles.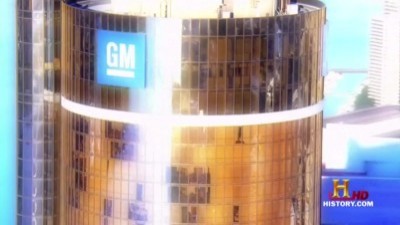 #14 - The Road to Nowhere 7.62
Season 1 - Episode 9
A look at the world of transportation and what will become of them after man disappears, including cars and trains, roadways, oil refineries, and Detroit. Also, the Alamo would be threatened, dogs would become wild again and long-horn cattle population will rise quickly.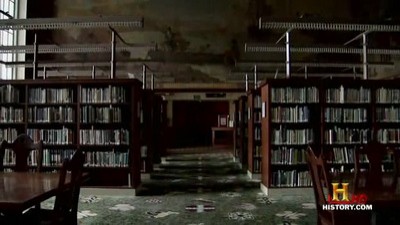 #15 - Crypt of Civilization 7.50
Season 2 - Episode 3
In the post-apocalyptic world, man's mysterious relics meet very different fates, including those in a site in the U.S. called the "Crypt of Civilization". Other crypts, safes, and time capsules are exposed to new threats. An abandoned Mental Hospital in Connecticut offers clues regarding man's ability to preserve records. Can the military training given to Marine Corps dogs help them succeed in the wild?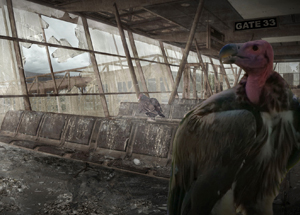 #16 - Sky's The Limit 7.40
Season 2 - Episode 8
The apocalyptic devastation unfolds in the skies. History's most important planes are grounded in a life after people. Air Force One suffers an explosive malfunction. A devastating swarm of locusts returns to the Midwest, and mysterious cargo on the Cassini Satellite could change the universe.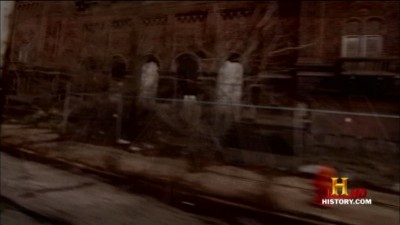 #17 - Outbreak 7.40
Season 1 - Episode 2
An examination of what will become of the flora and fauna after the human demise, and how they may someday dominate the planet.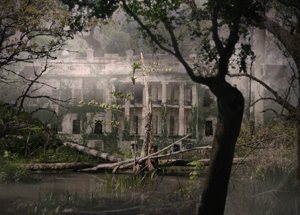 #18 - Take Me to Your Leader 6.86
Season 2 - Episode 10
How will the White House fall in a Life After People? The greatest homes and monuments to the world's leaders are under attack. The White House, Monticello and Versailles are suffering different fates. The bodies of Mao Zedong and Ulysses S. Grant are shrouded in mystery. A toxic ex-Naval base decays in the legacy of the Hiroshima bomb. The President's dog must learn the ways of the wild.