Lewis
#1 - Expiation 8.68
Season 1 - Episode 4
All is not what it seems between two married couples who are old friends, as Lewis and Hathaway start to discover when one wife is found hanged.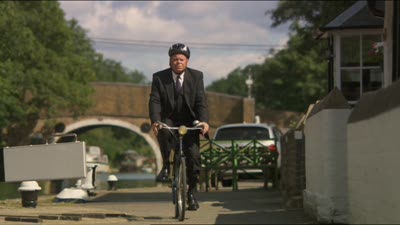 #2 - Dark Matter 8.26
Season 4 - Episode 2
When Andrew Crompton, amateur astronomer and Master of Gresham College, is found dead at the foot of the University Observatory stairs, Lewis and Hathaway find that the finger of suspicion points at all the staff - from tutors right down to the head porter and the college scouts. Lewis uncovers a college-wide blackmail plot and is confused by a mysterious astronomical conundrum. Hobson is unexpectedly drawn into the case while rehearsing for a performance with a local orchestra at the college.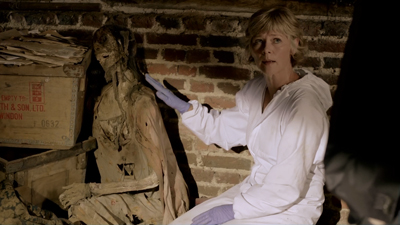 #3 - Intelligent Design (2) 8.26
Season 7 - Episode 6
Lewis, Hathaway and Hobson look around the new crime scene as Carl Drew, Stella Drew, Martha Seager, Adam Tibbit, Graham Yardley and Adam's girlfriend Rachel Cliff wait anxiously. The body is revealed to be that of Soo-Min Chong, a Korean student who vanished 15 years ago. Seager was the last person to see her alive, Carl Drew was her boyfriend, and she was Martha's organ scholar at the chapel. Hathaway is later shocked to discover Adam's body at the school, with a simple suicide note. Carl, Adam's former teacher believes that he must have pushed the boy too hard. Forensics end up revealing a close relative of Adam's had been in Seager's car. After Martha is found stabbed to death, Lewis and Hathaway start to close in on the killer who is becoming more desperate to cover their tracks.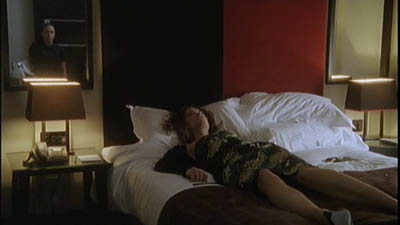 #4 - Old School Ties 8.26
Season 1 - Episode 3
An ambitious Oxford student is found dead in her hotel room after inviting a reformed computer hacker to speak at the union. Lewis and Hathaway investigate.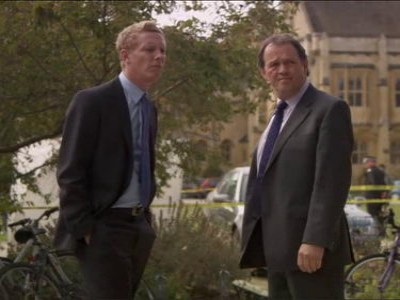 #5 - Falling Darkness 8.25
Season 4 - Episode 4
On Halloween night, a university friend of pathologist Laura Hobson is found staked through the heart. During their investigation, Lewis and Hathaway are approached by a medium who claims that they are in grave danger. The following day a student is murdered in the house that Hobson shared with her university friends, and a clue at the crime scene leads Lewis and Hathaway to a third victim. As the body count rises Lewis and Hathaway are forced to acknowledge that Hobson might know more about the deaths than she is letting on.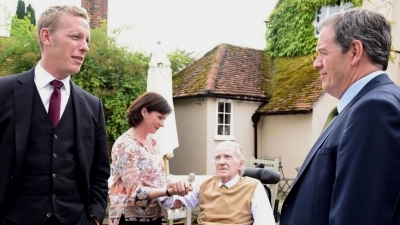 #6 - What Lies Tangled (2) 8.24
Season 9 - Episode 6
With his six-month trip to New Zealand with Hobson on the horizon, Lewis is in a race against time to save not just his career but his relationship too.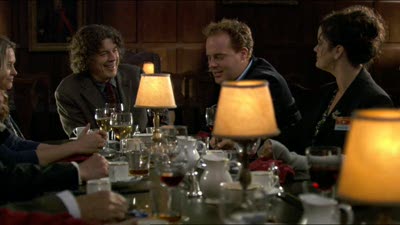 #7 - Your Sudden Death Question 8.24
Season 4 - Episode 3
Over an August Bank Holiday, an empty Oxford college is the venue for a weekend attended by professional quiz contestants. Lewis and Hathaway are called in when outstanding competitor Ethan Croft is found floating dead in the college fountain. They learn that Croft was an outrageous flirt with a number of secrets, and the pair race to uncover the killer before the gathering breaks up. Meanwhile, Hathaway discovers that Lewis was planning a romantic weekend at Glyndebourne with a mystery date.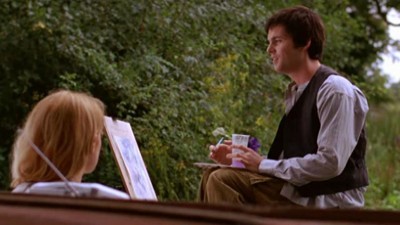 #8 - And the Moonbeams Kiss the Sea 8.21
Season 2 - Episode 1
A body is found in the Bodleian Library and further intrigue arises when stolen books are found in the victim's home.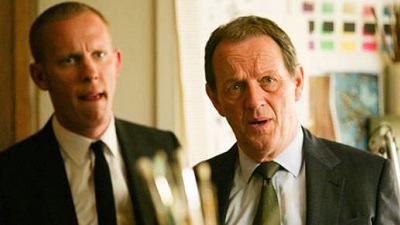 #9 - Beyond Good and Evil (1) 8.20
Season 8 - Episode 5
Lewis' reputation is jeopardized when the very first case that he solved as a DI is reopened for appeal and new murders are committed with the original weapon.
#10 - The Point of Vanishing 8.19
Season 3 - Episode 3
A man is murdered in his bath tub. He turns out to be the christian fundamentalist and former heroin addict Stephen Mullan.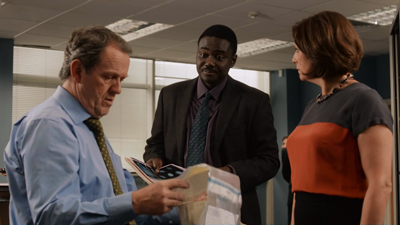 #11 - The Ramblin' Boy (2) 8.19
Season 7 - Episode 4
Liam Jay is in intensive care and Lewis and Alex believe that he has information about the death of Matt Whiby and the mysterious cremation. It is revealed by Emma Barnes that Johnny Jay, Liam's father, was at the fateful supper party and he is missing as well.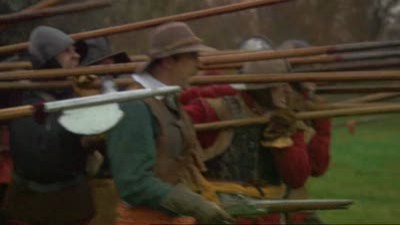 #12 - The Dead of Winter 8.18
Season 4 - Episode 1
After the body of Dr Stephen Black is found on an Oxford tour bus, DI Lewis and DS Hathaway are lead to Crevecoeur Hall, a sprawling Oxford estate where Hathaway spent much of his childhood. Lewis begins to worry that a previous case involving the murder of a ten-year-old girl has begun to affect Hathaway's state of mind, while Hathaway himself seems more interested in the glamorous Scarlett Mortmaigne, the daughter of the owner of Crevecoeur. When another body is discovered on the estate, Hathaway's refusal to believe that the family are involved threatens to tests his relationship with Lewis to breaking point.
#13 - Fearful Symmetry 8.18
Season 6 - Episode 3
Lewis and Hathaway investigate the murder of a baby-sitter, and uncover a swingers' network. The detectives must establish whether the girl's fate is connected to her time spent in a children's home, or whether she was an unintended victim.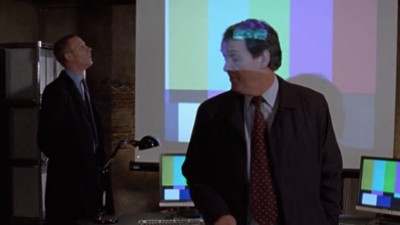 #14 - The Great and the Good 8.16
Season 2 - Episode 4
Oswald Cooper is the prime suspect in the rape of a teenage girl, but presents an alibi supported by three pillars of the community. When Cooper is murdered, Lewis discovers a web of deceit going back 20 years, in which the dead man was used by the trio to cover up a sordid series of secrets - but the case soon takes on a personal dimension for the inspector.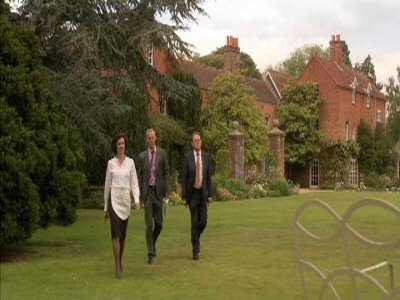 #15 - Generation of Vipers 8.15
Season 6 - Episode 2
Lewis and Hathaway are drawn into a world of virtual bullying, but very real murder, when Professor Miranda Thornton is found dead after her dating video is leaked onto a vicious website. Miranda's death initially looks like suicide but, as the detectives dig deeper, they realise that it is actually the final revenge of an old enemy.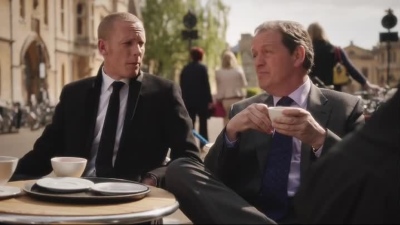 #16 - The Lions of Nemea (2) 8.15
Season 8 - Episode 4
After a difficult start, Lewis and Hathaway's partnership seems to have gained some semblance of normality. DS Maddox has become a part of the team. Her abilities will be put to the test when an investigation begins on the brutal murder of an American classics student Rose Anderson Her body is hauled from the canal with a stand wound to the neck and abdomen. Suspicious soon fall on astrophysics professor, Felix Garwood who had recently broken off an affair with Rose. However, Felix was married to Rose's supervisor, Philippa Garwood. Could the jealous wife have committed such a murder?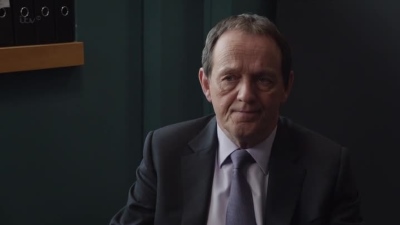 #17 - Beyond Good and Evil (2) 8.14
Season 8 - Episode 6
Hathaway and Maddox continue to investigate the murder of Travis as the trail leads back to Lewis's original case. The two detectives attempt to prevent another murder and Lewis sees himself isolated and alone with his reputation in jeopardy.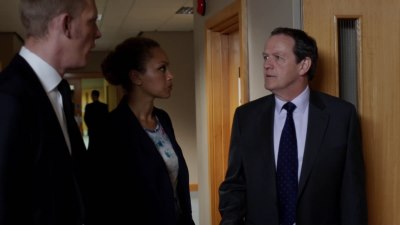 #18 - The Lions of Nemea (1) 8.13
Season 8 - Episode 3
After Lewis returns to his old job, he, Hathaway and DS Maddox are swept up in another murder investigation when an American classics student is killed.
#19 - The Soul of Genius 8.11
Season 6 - Episode 1
When botanist Li Nash digs up the body of recently buried English Professor, Murray Hawes, Lewis and Hathaway find themselves involved in an impossible quest. Murray was a man who was possessed with solving the riddle of Lewis Carroll's "The Hunting of the Snark". They soon find out that Murray had a rivalry with his brother, who is a lecturer in Theology and Moral Philosophy. They also have to deal with interference from Michelle Marber who is an amateur detective, who believes that that the killer is local medical researcher Alex Falconer.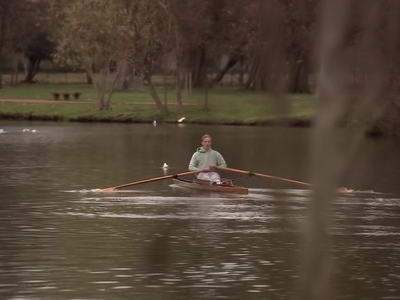 #20 - Old, Unhappy, Far Off Things 8.11
Season 5 - Episode 1
Oxford's last all-female college is holding a reunion party to say goodbye to one of its most popular professors. After a guest is found murdered, Lewis believes the killing is connected to an attack that happened at the same building 10 years ago. He turns to his former DS, Alison McLennan, to help him with the case but it ends up taking a new twist after two more bodies turn up.
#21 - Counter Culture Blues 8.11
Season 3 - Episode 4
Lewis, called out to deal with a noise complaint, is shocked to meet a rock singer he had once admired, and who was believed to have drowned. The body of a teenage boy, who has been repeatedly run over by a vehicle, points to a connection with members of the band.
#22 - The Ramblin' Boy (1) 8.11
Season 7 - Episode 3
An embalmed body is discovered dumped by an isolated farm track. Funeral director Brian Miller identifies the body and GP Matt Whitby confirms the gentleman died of cancer. However, when the crematorium confirms that a body was burned, Lewis is left with one question – who was in the coffin?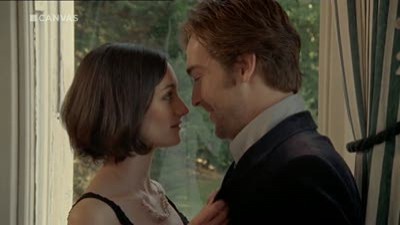 #23 - Allegory of Love 8.08
Season 3 - Episode 1
A young woman, Marina Hartner, is killed with an antique Persian mirror. With the body a bloody piece of paper is found with the strange word 'Uqbara'. Further investigations lead Lewis to a dating site.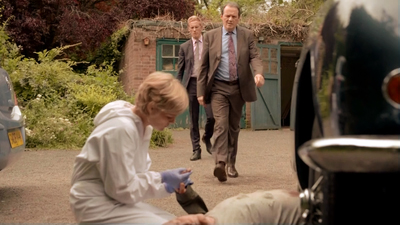 #24 - Intelligent Design (1) 8.07
Season 7 - Episode 5
The body of Richard Seager a former Biochemist, is found under a Jaguar Mark 2. The day before, the victim had been collected from prison by his wife, Martha Seager after serving a year for causing death by dangerous driving. Before his death, Seager managed to scratch the number '500' into the car's paintwork.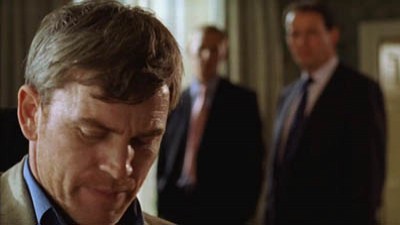 #25 - Whom the Gods Would Destroy 8.05
Season 1 - Episode 2
The murder of an Oxford graduate sees Lewis and Hathaway investigating the crime. The investigation leads to them to some ex students who are hiding a deadly secret.