Law & Order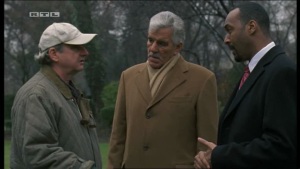 #1 - Cost of Capital 8.45
Season 16 - Episode 16
The case against a high powered executive accused of killing her lover rests on the executive's estranged husband and unstable teenage daughter.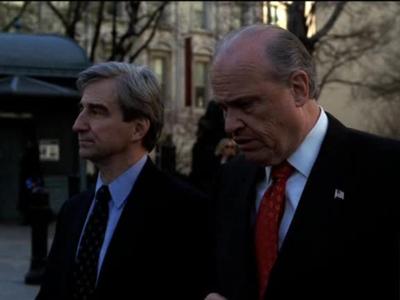 #2 - C.O.D. 8.36
Season 14 - Episode 24
Briscoe bids farewell to the 27 as the prosecution of two women for killing each other's husbands comes to a successful conclusion.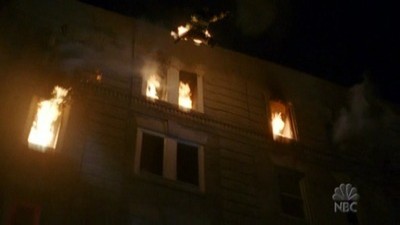 #3 - In God We Trust 8.32
Season 15 - Episode 23
When Fontana and Falco investigate an arson which caused the death of a firefighter, they discover a murder weapon tied to a nine year old murder and a hate crime in which the defendent attempts to have his case dismissed because he became a born again Christian after committing the murder.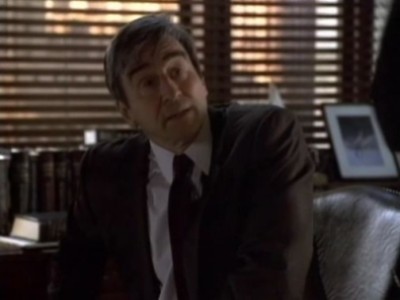 #4 - Refuge (2) 8.22
Season 9 - Episode 24
McCoy and Carmichael risk violating the civil liberties of witnesses when they are forced to jail them in order to safely continue their investigation.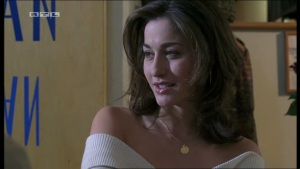 #5 - Acid 8.20
Season 16 - Episode 10
After the daughter of one of Van Buren's college friends is found dead in her room, a suicide, Van Buren joins Green and Fontana in hunting down the man who burned her face with acid months earlier, ultimately leading to her suicide. Van Buren is unsucces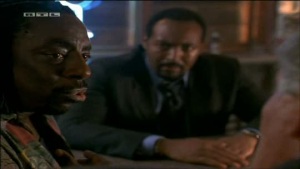 #6 - Gunplay 8.16
Season 15 - Episode 5
After Green goes undercover to gather evidence on the gun dealers who murdered two detectives during a buy-and-bust, McCoy is able to connect the hit men to the attorney who paid them to avenge the death of his gun-running stepson at the hands of the same detectives during a similar buy-and-bust several years earlier.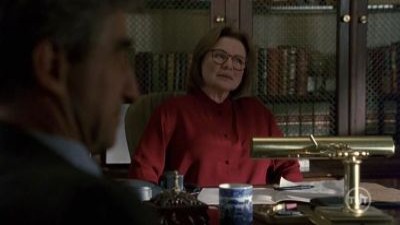 #7 - Oxymoron 8.15
Season 12 - Episode 23
The body of a scantily clad woman is found on the Upper East Side. Because of her attire, it is initially presumed that she could be a high-class escort, especially after promiscuous behavior is uncovered by the medical examiner. The detectives uncover a seven-digit number on a slip of paper inside her pocket, which turns out to be a hack driver's ID. They track down the cab driver who claims he dropped the woman off on 60th St. and there was a black Infiniti waiting for her. But she died 33 blocks uptown. The Detectives retrace her steps and discover she had been at a ""swingers"" party where she got into a fight with another woman, Alexandra Shabtai, who works at a nightclub and ID's the dead woman as Eliza Glaser, a cosmetic dermatologist who was providing her with the narcotic Oxycodone.
#8 - Fluency 8.15
Season 15 - Episode 14
Fontana and Green are baffled by a series of flu-related deaths until they discover that the victims were given fake vaccine. McCoy goes after the con man who distributed the vaccine for murder.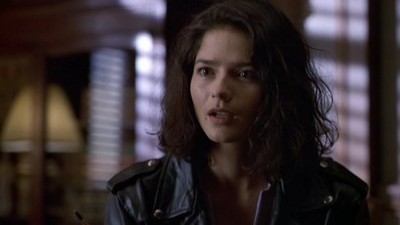 #9 - Aftershock 8.13
Season 6 - Episode 23
After Briscoe, Curtis, McCoy, and Kincaid witness the execution of a criminal they brought to justice, their unique reactions to the event culminate in personal tragedies for each of them.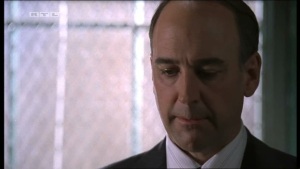 #10 - Thinking Makes it So 8.13
Season 16 - Episode 18
Fontana and Green investigate when a bank manager is involved in the robbing of his own bank and learn that his daughter is being held hostage and that he had to go along with the robbery or risk losing his daughter.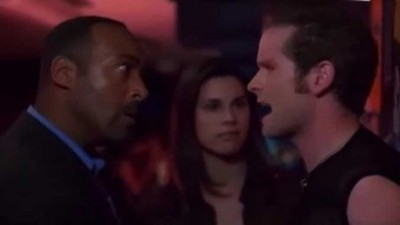 #11 - Avatar 8.09
Season 17 - Episode 2
Green and Cassady investigate after the photograph of a dead woman is found on a popular website, B-Frendz.com. Their investigation leads them to a mentally disturbed young man whom the teenage daughter of the victim claims kidnapped and raped her, but his lawyer offers up an even greater incentive -- the supposed kidnapping victim, Molly Preston.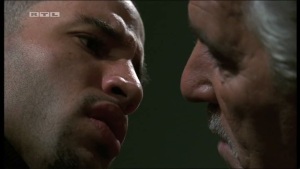 #12 - Positive 8.09
Season 16 - Episode 19
When a teenage boy commits suicide after firing on a doctor and hitting an innocent party, Fontana and Green investigate why he was after the doctor to begin with.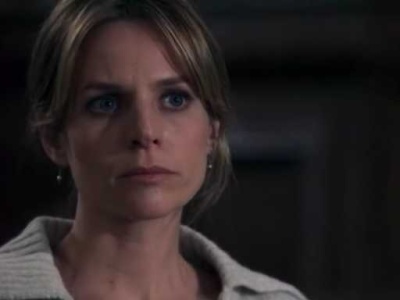 #13 - Heart of Darkness 8.09
Season 16 - Episode 13
A journalist's suicide becomes suspect after Green and Fontana find evidence at the scene suggesting that it wasn't a suicide after all.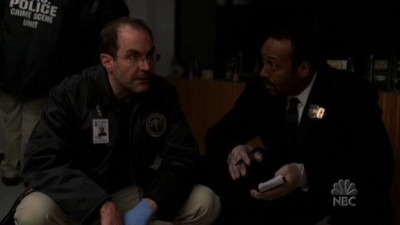 #14 - Tombstone (1) 8.08
Season 15 - Episode 20
The bludgeoned corpse of a promiscuous lawyer is found in her office, and detectives treat her former lovers as suspects until DNA evidence points to a co-worker. (Skeleton (2) aired on Law & Order: Trial By Jury, season 1, episode 8.)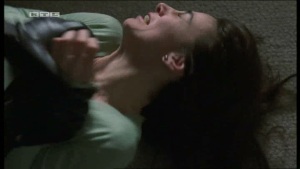 #15 - Invaders 8.07
Season 16 - Episode 22
The family of a man who once turned his customers into the police is slain, and the ensuing fracas pits McCoy against a corrupt D.E.A. agent.
#16 - Shangri-La 8.06
Season 13 - Episode 2
The murder of a female high school English teacher uncovers a love triangle that includes a female student and a male teacher, both of whom become suspects. The prosecutors have to deal with the student's multiple identities and refusal to live past adolescence.
#17 - Caviar Emptor 8.06
Season 14 - Episode 23
When a caviar importer is murdered the day after his wedding to a much-younger woman, the large pool of suspects includes his new wife, his children, and his chief competitor, each of whom has a compelling motive for committing the crime.
#18 - Gaijin 8.06
Season 14 - Episode 22
Van Buren has reservations about Branch's tactics in luring a Ginza nightclub owner back to New York after the Japanese government is unwilling to extradite him to face charges of conspiracy and murder in the death of his wife on a New York City vacation.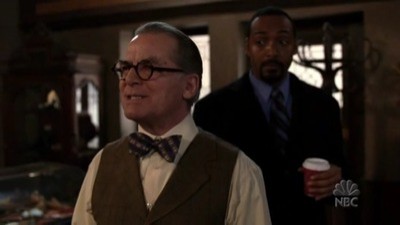 #19 - Dining Out 8.05
Season 15 - Episode 18
When a TV network executive is found murdered, Detectives Fontana and Green suspect a pair of twins who were stealing from the organization until they discover a celebrity chef with whom the married victim shared an affair. The nimble and charming chef is adroit at cultivating relationships with judges and juries alike, but prosecutor McCoy intends to reveal that the suspect's cooking show was about to be cancelled by his late lover.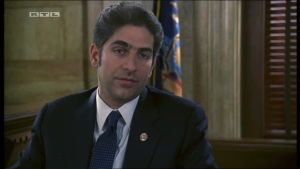 #20 - Hindsight 8.05
Season 16 - Episode 21
Fontana and Green are called in to investigate when Green's former replacement, Nick Falco, is suspected of murdering a young woman he had spent the night with.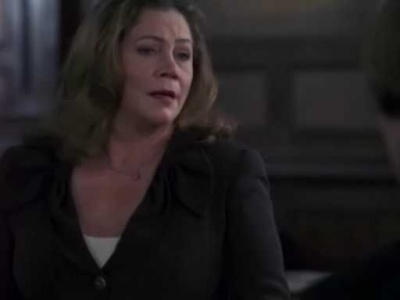 #21 - Magnet 8.05
Season 16 - Episode 14
Fontana and Green arrest a fellow student after a young man is murdered, but McCoy faces a tough adversary when he tries to prosecute the crime.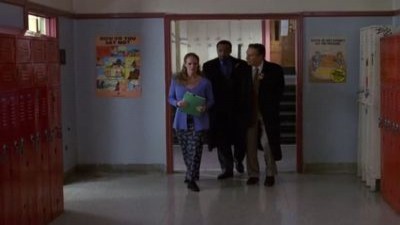 #22 - Born Again 8.04
Season 12 - Episode 16
The investigation into the death of an 11-year-old girl uncovers the possible culpability of the child's mother and a rebirthing therapist.
#23 - Mammon 8.04
Season 15 - Episode 12
The investigation into the murder of a wealthy husband leads to the uncovering of a conspiracy involving infidelity and greed and leads to one defendant attempting to evade justice by killing the other.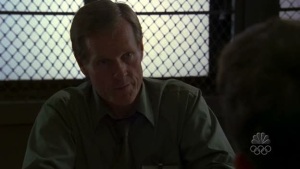 #24 - Life Line 8.04
Season 16 - Episode 5
Police turn their attention to the murder of an undercover reporter, but realise that the killer isn't as guilty as he appears.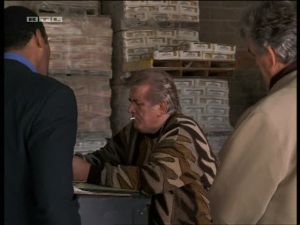 #25 - Enemy 8.03
Season 15 - Episode 10
The prosecution of a drug trafficker responsible for a stash house massacre is hampered when McCoy discovers that the defendant claims diplomatic immunity, and has been working as an undercover operative aiding the U.S. military in Afghanistan.