Las Vegas
#1 - Always Faithful 8.30
Season 1 - Episode 23
Danny is recalled to the marines, effective in 24 hours. While he is getting his affairs in order, Mary has a visit from her father. Danny and Mary confront him together, and when he tells her that he has two little girls, she decides to tell his wife what he did to his first little girl. The casino is also dealing with counterfeit money, and Mike is at the forefront of solving the crime. There is a going away party for Danny, he asks Ed to be the executor of his will, gives his car keys to Mike and says goodbye to everybody. Finally he leaves and goes to see Mary, they make love and she tells him that she loves him. He then meets Mike and is driven through Las Vegas one last time as he leaves.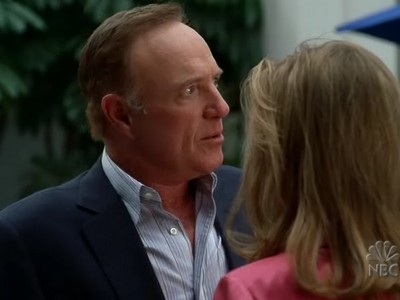 #2 - Tainted Love 8.25
Season 2 - Episode 17
Sam is over the moon about hosting the "whale of all whales" - a billionare (guest star Dean Cain) she's hooked to stay at the Montecito. With her hands full, she tosses her other clients onto Mary and Delinda. Things get out of hand when Mary's billionaires turn out to be cheating the horse racing system requiring Danny to fly up to come to her aid. Meanwhile, Sam falls apart when she realizes that the billionare is her husband, whom she's been separated from for seven years. Elsewhere, Ed is slapped with jury duty on Valentine's day and deals with the wrath of Jillian (Cheryl Ladd), who thinks he's avoiding the special day on purpose. Despite his efforts to get himself off of the hook, the judge refuses, leaving Ed to have to trust Mike with manning the homebase.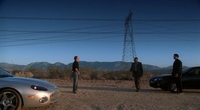 #3 - Blood Is Thicker 8.23
Season 2 - Episode 3
Ed is framed for murder when enemies from his past resurface. Danny and Mike secretly intervene to investigate and take matters into their own hands. Meanwhile, Sam, Nessa, Mary and Delinda desperately attempt to find tenants for their new joint-purchased home, settling on what they think to be the perfect tenants, only to discover they've misjudged the situation.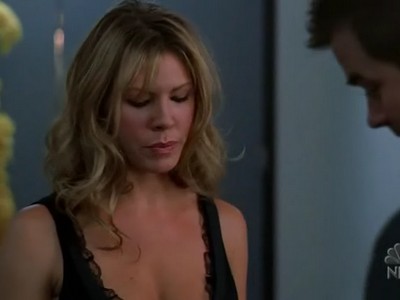 #4 - Games People Play 8.22
Season 2 - Episode 6
Nessa is stunned when a mysterious woman shows up at the Montecito with news that her father is alive and wants to communicate with her. She begins to question what Ed has told her of her father's whereabouts which leads her right into a trap that affects the whole casino. Meanwhile, when a video gaming convention takes over the hotel, Sam, Danny and Mike have to police fraudulent acts of plagiarism. Elsewhere, Mary befriends a hotel guest who lost her husband after ten year s of marriage and is desperate to keep his memory alive.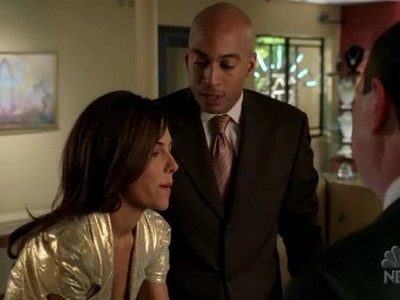 #5 - Letters, Lawyers and Loose Women 8.20
Season 2 - Episode 22
Mary meets her secret admirer but faces legal issues on the road to romance. When a philandering hotel guest (guest star Dave Foley) loses his wedding ring at a local brothel, Mike agrees to help him find it by investigating the establishment. Meanwhile, Danny and Ed do some investigating of their own to respect a friend's last wish for justice.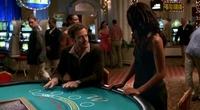 #6 - The Big Bang 8.20
Season 1 - Episode 22
While attempting to comfort a concerned gambler who is demanding his favorite dealer, Nessa discovers the diehard blackjack player has a bomb strapped to his chest. As she causally alerts Ed - who joins the nervous bomber at the table - Nessa attempts to talk him down while Danny discovers the horrifying truth that second bombs has been planted inside the hotel by an accomplice. Elsewhere, Mary and Sam prep the pool for a private concert by rock star Everlast (as himself) for a group of privileged teenagers while Delinda attempts to make her kitchen demonstration a success.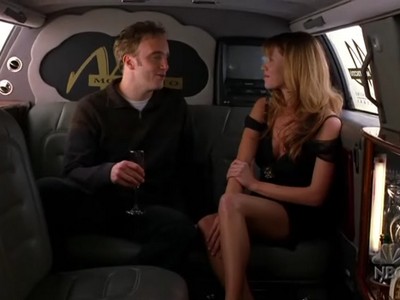 #7 - Whale of a Time 8.18
Season 2 - Episode 15
Ed receives an unexpected visit from a beautiful former co-worker, whose mere presence puts everyone's lives in serious danger. Danny and Mike are enlisted to protect the gorgeous womanwith a mysterious background, and find it to be much harder than expected. Meanwhile, Delinda and Nessa compete for the affection of a high-roller. What once began as a friendly competition turns into an all-out war as the two vie to see who is more appealing. Elsewhere, a man's bride-to-be strands him at the altar, leaving Mary to save his trip from being a complete disaster.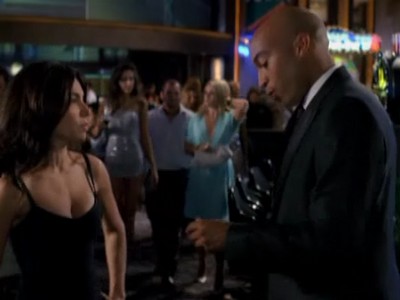 #8 - Father of the Bride Redux 8.17
Season 4 - Episode 1
Delinda must face her fiancé Derek and tell him about her feelings for Danny. Everyone is shocked by Ed's attack. When a whale refuses to leave a Villa in one of the Montecito's Hawaiian resorts Sam has to head out there to take care of it.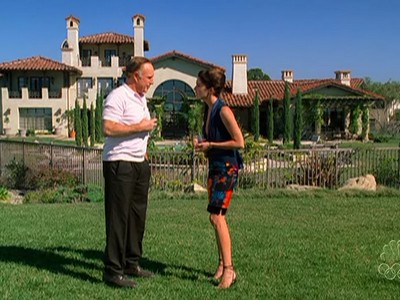 #9 - Bold, Beautiful, Blue 8.17
Season 3 - Episode 8
A necklace with a priceless gemstone, the Star of Kashmir, is being stolen while on display in the Montecito.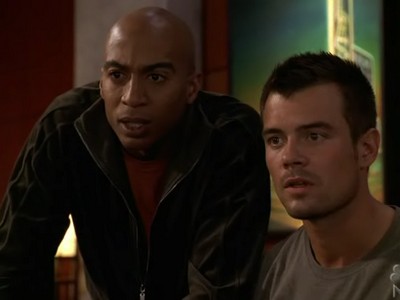 #10 - When You Got to Go, You Got to Go 8.16
Season 2 - Episode 12
When Ed (James Caan) is kidnapped, Danny (Josh Duhamel) and Mike (James Lesure) begin a frantic search of the city to find him. The fact that Ed refuses to let them contact autorities or pay the kidnapper's ransom only makes their search more difficult. Sam (Vanessa Marcil) arranges a Vegas-style wedding for one of her clients, but it comes to a screeching halt when their lucky rings are lost. Elsewhere, Mary (Nikki Cox) and Delinda (Molly Sims) collaborate when the Montecito hosts a popular 80's rock band (Duran-Duran).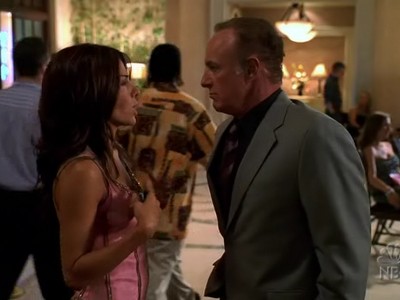 #11 - Montecito Lancers 8.16
Season 2 - Episode 7
As they prepare their youth football team for the Casino League Championship game, Danny and Mike search for a missing casino employee and aspiring inventor whose hobby may have gotten him into serious trouble. Ed oversees the city-wide search for the missing man, who is the father of one of the boys on the team. Meanwhile, Sam begrudgingly mentors the girlfriend of casino owner Gavin Brunson (guest star James McDaniel), until Sam discovers that her seemingly innocent understudy is scheming to get her fired.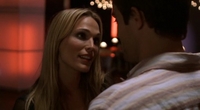 #12 - Catch of the Day 8.15
Season 2 - Episode 4
Sam has to jet off across the country in search of replacement lobsters when a truckload he purchased for a very important wedding, is stolen. Danny and Mike play detectives to determine the motive and culprit behind the theft. Meanwhile, Delinda's childhood boyfriend Jay (guest star Geoff Stults), shows up with news that he's dying of cancer- and of his final wish to sleep with her. Elsewhere, Mary books Michael Buble (guest starring as himself) to sing for the wedding; but, has to wrangle him in when he refuses to sing, instead wanting to perform comedy or a mime act.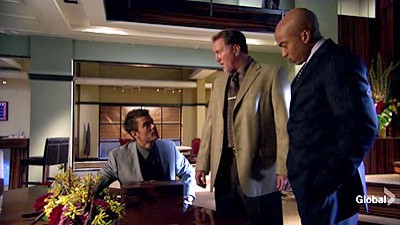 #13 - Run, Cooper, Run 8.13
Season 5 - Episode 5
Danny and Mike are called to the rescue to solve a murder that occurred in Cooper's suite, while Cooper claims that he can't remember what happened.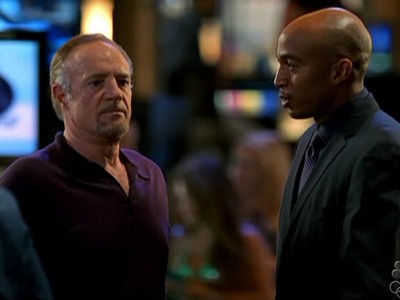 #14 - Whatever Happened To Seymour Magoon? 8.13
Season 3 - Episode 4
Sam's whale is named Trey Cooper, a handsome 30-year-old who brought his Great Dane to the casino. There are a lot of dogs around the casino as the Nevada State Dog Show is taking place. Jillian enters the Deline's dog in the competition. Monica and Danny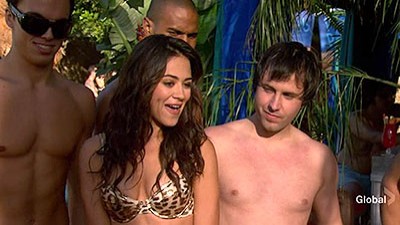 #15 - 3 Babes, 100 Guns & a Fat Chick 8.12
Season 5 - Episode 13
A fugitive is tracked to the Montecito and every bounty hunter and FBI agent in the vicinity wants to make the capture. Danny, Mike, and Cooper get involved but somehow find themselves fighting for their own lives. A favorite "whale" of Sam is in town, but she discovers that his perfect life is in pieces so she offers to lend a hand. With assistance from three hot women, Piper hosts a post-New Year;s pool party that brings cash into the casino. Meanwhile, Delinda feels insecure about her pregnancy weight, but realizes she's not the only one that has packed on the pounds.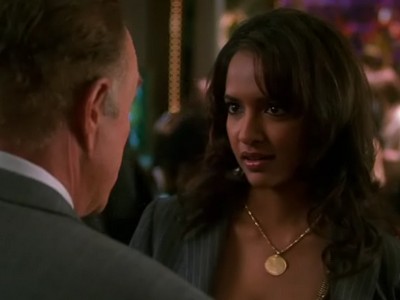 #16 - To Protect and Serve Manicotti 8.09
Season 2 - Episode 18
When a local restaurateur (and mother of a Montecito showgirl) is approached by petty mobsters, Ed enlists the support of a long-time friend "Frank the Repairman" (guest star Sylvester Stallone) to quash their extortion attempts. As the two navigate their way through the local mob's hierarchy, Ed discovers that he has a decades-old connection to the ringleader. Elsewhere, Danny and Mike feverishly work to reclaim $100,000 stolen from the casino by a cunning thief. Once the thief's identity is revealed, Danny concocts a clever scheme to make good on the money before Ed discovers the truth. Meanwhile, Joe Rogan (as himself ) visits the casino in search of a little R & R. Sam , Delinda and Nessa who are desperate to be contestants on Joe's show, compete with each other for his attention.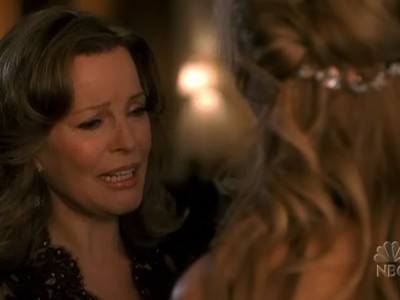 #17 - Father of the Bride 8.09
Season 3 - Episode 23
While Delinda is preparing to get married old romances resurface. Bachelor and Bachelorette Parties are being planned. Meanwhile Ed is being visited by his CIA past.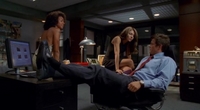 #18 - Semper Spy 8.08
Season 1 - Episode 6
Ed takes a Hawaii vacation leaving Danny in charge. Mike becomes the good luck charm for a gambler on a hot streak.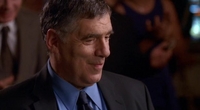 #19 - Jokers and Fools 8.08
Season 1 - Episode 4
Nessa secretly meets with a cheater busted by Ed and Danny. A psychic gives Mary a dire prediction about his next show. Delinda starts work in the kitchen, but isn't there long.
#20 - White Christmas 8.07
Season 4 - Episode 8
It's Christmas and everybody in the Montecito is forced to take part in Ed's secret Santa gift exchange. At the same time Danny's car, his most valuable possession, is stolen on Christmas Eve. Delinda is planning her first Christmas with Danny. And Sam gets an autographed photo of Elvis during one of his first concerts as a surprise for one of her favorite "whales."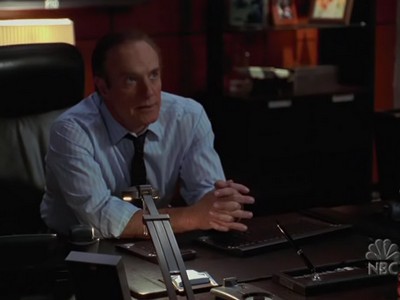 #21 - The Lie Is Cast 8.06
Season 2 - Episode 14
Danny's (Josh Duhamel) generous act gets him into trouble with the police and leaves Ed (James Caan) having to clean up the mess. Ed must use old contacts to ensure that an annoying and potentially destructive female guest does not ruin the casino's good name. Meanwhile, Delinda (Molly Sims) enlists the help of a singer to convince her arrogant chef that the restaurant should be open for lunch. Later she realizes that things other than food can attract patrons. Meanwhile Sam (Vanessa Marcil) and Mike (James Lesure) are dispatched to deal with mysterious screams coming from an elderly couple's room.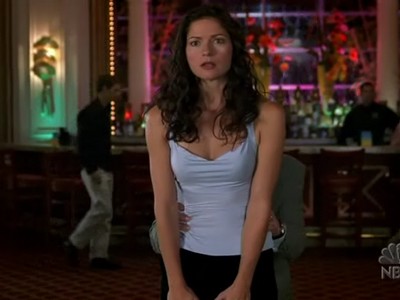 #22 - Two of a Kind (2) 8.04
Season 2 - Episode 8
Ed, Danny, and Mike combine forces with NBC's "Crossing Jordan" investigative team of Dr. Jordan Cavanaugh and Det. Woody Hoyt to solve the murder of a high-stakes gambler. The mystery intensifies when it appears that the gambler's wife may not be the only woman who wants him dead. Meanwhile, Snoop Dogg is trying to convince Delinda to allow the Montecito to be the site of his next music video. Elsewhere, Ed must deal with the demands of his wife Jillian, who has moved into the Montecito while their house is being renovated. (What Happens in Vegas Dies in Boston (1) aired on Crossing Jordan, season 4, episode 7.)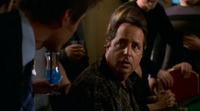 #23 - Things That Go Jump in the Night 8.04
Season 1 - Episode 14
When a suicidal hotel guest (guest star Jon Lovitz) declares his life-ending intentions, Danny and Ed race to stop him from taking a flying leap off of the Montecito. Pleading to save the guest's life with the help of a little Vegas magic, Danny and Ed introduce him to the joys of gambling, but their plans backfire when he hits a major winning streak. Meanwhile, Sam lets herself get a little too close to a client only to have her romantic dreams ruined when his fiancée (guest star Paris Hilton) comes to town and Ed struggles with an over-eager security guard.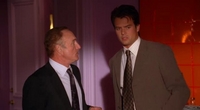 #24 - Family Jewels 8.03
Season 1 - Episode 21
When five million dollars of diamonds is stolen from a Montecito guest, Danny enlists Mike's technical expertise to determine the techniques used by the mysterious thief. However, Mike's involvement sends him off on a detective tangent as he is determined to solve the great jewel caper. Meanwhile, the arrival of one of the hotel's most loyal high rollers and his announcement of his pending marriage shocks Sam, especially since his fiancé utters the tragic phrase that he "will never gamble again". Determined, she works with Delinda and Mary to make this gambler realize that the true love he seeks actually exists with his longtime assistant. Elsewhere, a corporate psychologist visits the staff to get a read on the mental health of Ed's team.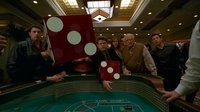 #25 - You Can't Take It with You 8.03
Season 1 - Episode 17
When a less then brilliant townie (guest star Sean Astin) hits a big cash jackpot at the Montecito, Danny draws the challenging task of securing the winner and his bag full of cash only to watch Vegas' newest millionaire die for an alleged heart attack. However, when the man's greedy wife turns up to claim his winnings and discovers both the body and the cash are MIA, Danny smells a scam and scours the city for the missing money. Elsewhere, Ed welcomes a special guest - his mother Bette (guest star June Lockhart) - who regales the staff with tails of the fierce president of operations childhood, while Sam attempts to control the king and queen of coupons who are determined to leave Vegas without spending a dime.