Ladies versus Butlers!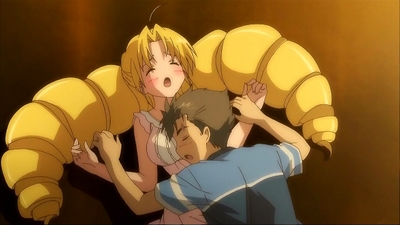 #1 - Summer Versus Skandal
Season 1 - Episode 8
Selenia finally got her chance into having Akiharu accept her partnership for the next practical exam. Only this time, she drags him to a vacation household of hers, where the maids there tease Selenia's relationship with Akiharu that apparently leads to a "summer of love".
#2 - Guard Versus Lady?
Season 1 - Episode 3
For today's practical exam to prove one's faithfulness, Tomomi has Akiharu accept her partnership, and gives him an unusual task in following Mimina Ōsawa around, an artist who has been hospitalize most of her life.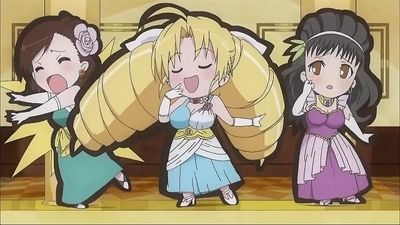 #3 - Secret Versus Boy?
Season 1 - Episode 6
Akiharu's roommate Kaoru Daichi, who in reality is a cross-dressing girl because of her father's strict desires, has an uncomfortable time cooperating with Akiharu. Though, Kaoru has a chance to be girl for one day at an upcoming ball for cross-dressing students.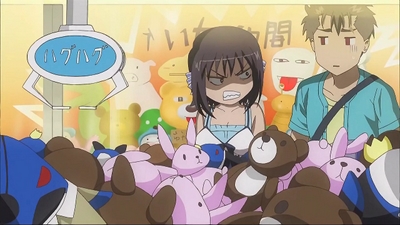 #4 - Date? Versus Chaste!
Season 1 - Episode 9
After witnessing Selenia kissing Akiharu, Tomomi's feelings for Akiharu reaches a breaking point. Tomomi invites Akiharu to take her on a date, while Selenia spies on their little affection around in town. By the end of the day, Tomomi and Akiharu talk about their childhood conflicts that Akiharu confirms he wanted to be her "bride".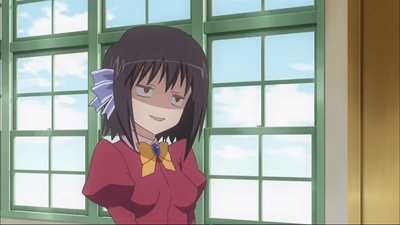 #5 - Lady Versus Lady!!
Season 1 - Episode 5
Upon seeing the score result for an exam, Selenia and Tomomi remark their days since their first year meeting at Hakureiryō Academy, where they eventually become rivals to see who's the most diligent and growing lady. Meanwhile, the academy's water system goes out-of-order, and have to use a indoor natural hot spring for the time being, where the servants and uppers are getting into perversions.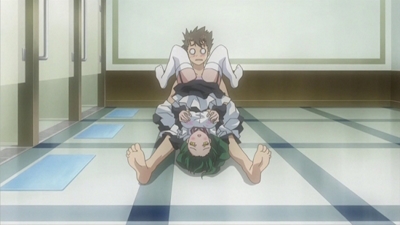 #6 - Lady Versus Lady!
Season 1 - Episode 2
Akiharu has a hard time on his first day training to be a butler, getting to know the other servant and upper classmates, and their eccentric personalities.