Kodomo no Jikan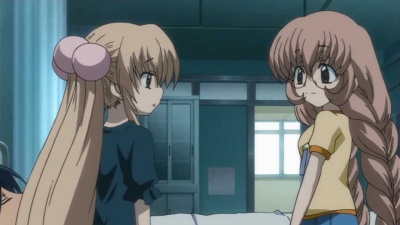 #1 - A Friendly Step
Season 1 - Episode 1
It is the first day of teaching for Daisuke Aoki and his third grade class. During the course of the day, he learns about the reasons behind Mimi Usa's extended absence from school. Her absence is due to a long-term harassment by the previous teacher. Neither the other teachers nor her parents believed her, so Mimi's only choice was to quit school. This enraged Rin and Kuro, so they harassed that teacher to the point of causing the teacher to have a nervous breakdown during class and quit. Later, Rin tells Aoki that she hates adults because of that incident.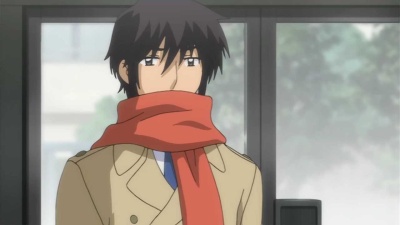 #2 - Memories
Season 1 - Episode 6
A flash back is told of Reiji's parents and Rin's mother. Reiji's father was an alcoholic and got angry over minor things; one night his parents got in a car crash and died. Afterwards, Reiji moved in with his cousin Aki, Rin's mother, whom had lung cancer, but did not tell any one until it was too late.
#3 - A Smile Reward
Season 1 - Episode 2
Aoki starts off by assigning an essay about dreams, but the class responds with pessimistic views towards today's issues. At night, Aoki goes to a bar and rambles to his colleagues about how hard it is being a teacher. When they ask if there are any sexy teachers, Aoki accidentally mentions Rin. His colleagues tell him to move on to her, unaware of who Rin really is. The next day, it becomes apparent that Aoki's students' scores have begun to drop. Since Rin scored low on her test, Aoki asks her to come to a private lesson.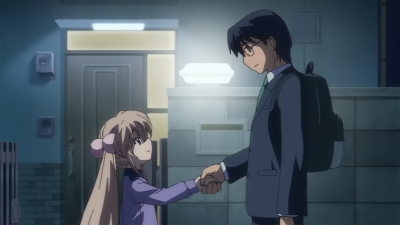 #4 - A Child`s Time
Season 1 - Episode 12
The next day Rin doesn't come to school. Aoki notices this then he notices that Kuro and Mimi are getting texts from her. Reiji asks Rin what's wrong and she tells him she wants to go to school. He is still extremely angry at Aoki for "being alone with her". He also continues to have nightmares. Rin finds a letter in the mailbox from Aoki, and she later tells Reiji she is going outside for a while and he yells at her, thinking she is going to Aoki's house. He puts a padlock on the outside of her room to keep her from leaving. Reiji has some kind of breakdown when Rin threatens to stab him with scissors.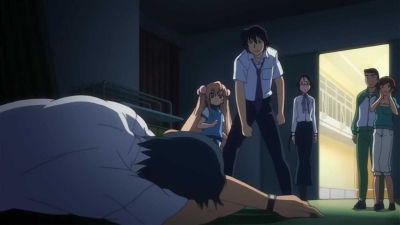 #5 - Everyone Getting Along
Season 1 - Episode 11
As Kyoko channels her frustration about her failed date with Aoki into the dodgeball competition between their two classes, each of the girls attempt to mend their strained relationship with their Aoki in her own unique way. After being trapped together in the gymnasium's storage locker for hours, Rin and Aoki finally reconciled and he assures her that he'll always remain by her side. Upon being rescued, Reiji — hysterical beyond reason due to recurring nightmares about his traumatic childhood and his perceived failure to keep his promise to Aki to protect her daughter from harm — snaps and strikes Aoki in rage before dragging Rin back home. Shirai discourages Aoki from making a volatile situation even worse by reminding him of his responsibility as a teacher to take care of his students without demonstrating favouritism, while Rin is reluctantly cowed into abandoning her attempts to explain the situation to Reiji after perceiving the unmitigated anger belying his seemingly calm demeanor.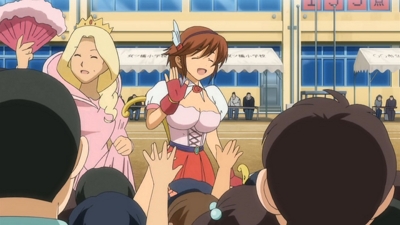 #6 - Fun Athletic Meet
Season 2 - Episode 2
The school is making preparations for the sports festival, and Rin is inspired to 'do her best' towards the day. Aoki and Hoin use faux intimidation to fire up the kids, although it doesn't go as planned on Aoki's part. Hoin comes up with the idea of a costume parade for the teachers, which Shirai is totally against until Kuro gets excited about her dressing up. On the day of the sports festival, Rin is suffering from a chest cough from working on a banner late into the night. She declines Kuro's offer of taking her to the nurses, stating that she wanted to work hard for Aoki as thanks for seeing through the mess that she is. Kuro is upset to find Shirai had dressed up as a panda, but Shirai hugs her to calm her down, going against her beliefs of skinship. Mimi laments that she misses her father's comfort, and when her mother arrives to cheer on her brother instead, she breaks down and cries. Rin manages to win the relay race for her class, but later that night her cough is still bothering her.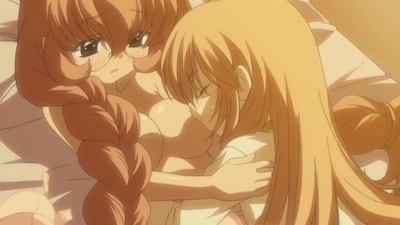 #7 - Green Cherry Tree
Season 2 - Episode 3
Rin catches a fever from being overworked and has to miss school. Mimi is still feeling lonely and Kuro scolds Aoki because Rin got sick for his sake. Mimi visits Rin's house in order to deliver a handout. Delirious from the fever, Rin asks to suck Mimi's breasts, which she allows in order to help her. Kuro gets Shirai to walk her home, who then apologises for what she said before. When Reiji notices Mimi's loneliness is similar to how he used to be, he comforts her and assures her that happiness will find her someday. Rin comes back to school healthy and later catches up to Aoki and kisses him.