Kenny vs. Spenny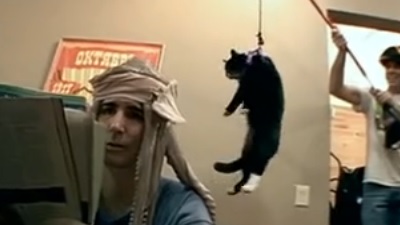 #1 - Who Can Wear a Dead Octopus On Their Head the Longest? 9.01
Season 3 - Episode 3
The boys see who can wear a dead octopus on his head in this brutal endurance competition. Both guys lose their minds as a rotting corpse stinks up their scalps…one more than the other.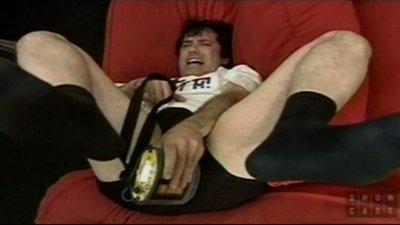 #2 - Who Can Blow the Biggest Fart? 8.66
Season 4 - Episode 2
Armed with gas masks the crew is forced to record perhaps the smelliest competition to date. Kenny, the fart-maestro, is shocked to find out that Spenny's gas-inducing diet is making him competitive. So, Kenny must dig deep to into his bag of tricks (and bowels) in order to win this methane-filled contest.
#3 - Who Can Bone More Women? 8.64
Season 5 - Episode 2
Eight women spend some sexy time with Kenny and Spenny who do everything in their power to get as much sex as possible off them. Spenny's arousal theory is put to the test while the ever confident Kenny is more focused on what he hopes would be Spenny's worst humiliation to date.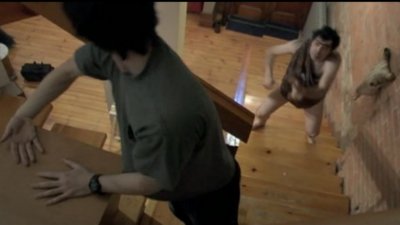 #4 - First One to Talk Loses 8.62
Season 2 - Episode 6
The rules are simple: the first guy to say a word loses; grunting is allowed. Spenny tries to take advantage of the fact that Kenny talks in his sleep. Can Kenny abuse Spenny without talking?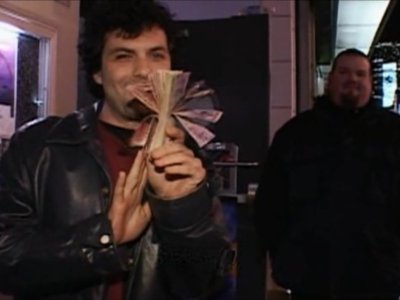 #5 - Who Can Earn the Most Money in Three Days? 8.56
Season 1 - Episode 7
Will Spenny's hard work and perseverance win over Kenny's effortless and brilliant money making schemes?
#6 - Who Can Drink More Beer? 8.55
Season 2 - Episode 1
The guys compete to see who can drink more beer - and puking means disqualification! Since Spenny's a much more experienced boozer, he's sure he has this one in the bag.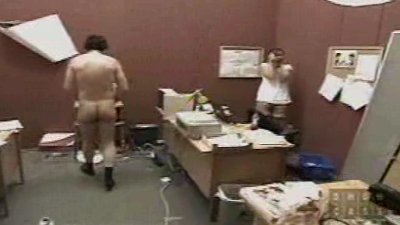 #7 - Who Can Commit the Most Crime? 8.50
Season 4 - Episode 10
Possessing a natural criminal mind, Kenny tries to break every law in the book, while Spenny tries to commit politically correct crimes and unleash his inner criminal.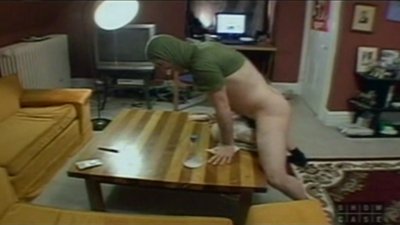 #8 - Who Can Produce More Semen? 8.50
Season 3 - Episode 8
The boys see who can produce the most semen in a week. Kenny, knowing that Spenny is a master of masturbation, must do something drastic to stop him!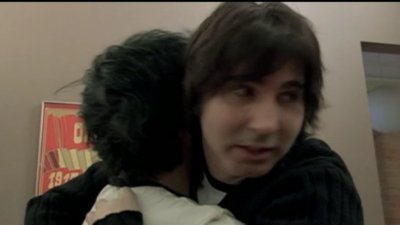 #9 - First One to Be Mean Loses 8.50
Season 2 - Episode 11
In a total reversal of Kenny's behavior, the guys compete to see who can go longer without being mean to the other. Kenny attempts to overwhelm his best friend with a highly suspicious onslaught of love and caring.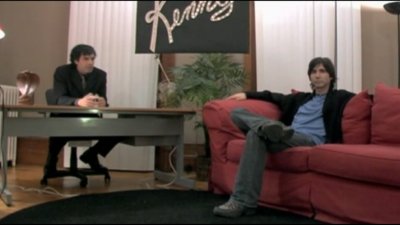 #10 - Who is Funnier? 8.50
Season 2 - Episode 7
Spenny's strategy is to return to his stand-up comedy roots. Meanwhile, Kenny, realizing the epic nature of the competition, decides to pull out all the stops, and pulls off the meanest practical joke he has ever perpetrated on Spenny.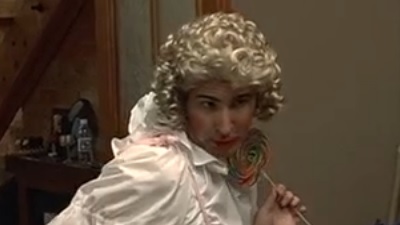 #11 - First One to Laugh Loses 8.50
Season 3 - Episode 1
Doing his best to make Spenny laugh, Kenny engages in an outrageous barrage of funny costumes and ridiculous characters. Thinking defensively, Spenny tries to plunge himself into a deep depression and existential crisis.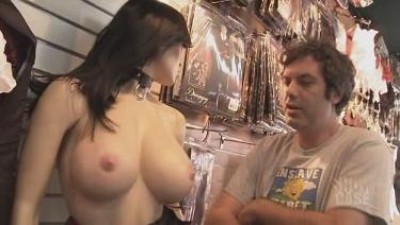 #12 - Who Can Squeeze More Boobs?
Season 6 - Episode 2
In this Competition the Boys have to try to get as much fun with the twins as possible. Will Kenny cheat once again or will he just show us what a ladiesman he truly is?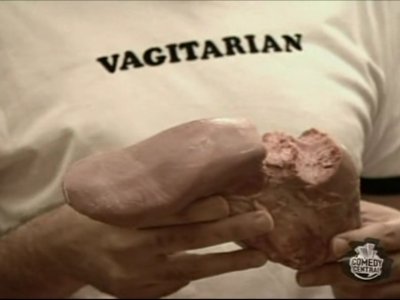 #13 - Who Can Eat More Meat?
Season 4 - Episode 4
Hold on to your stomachs for an all-you-can-eat carnivorous bloat fest: whichever guy eats more meat is the winner. Kenny, a pig by definition, summons the gluttonous gods and gorges like never before, while Spenny chooses the more methodical approach of eating, exercising, resting and moving his bowels.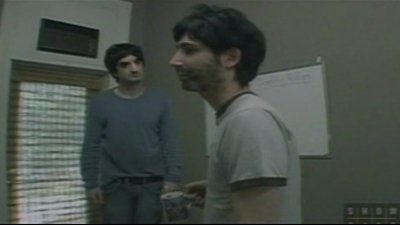 #14 - Who Can Imitate the Other Guy Better? 8.47
Season 3 - Episode 11
Judged by the crew, the guys must impersonate each other for several days. Spenny's impersonation of Kenny is good, but when Kenny starts to portray Spenny in a horribly negative light, Spenny breaks character in order to defend himself.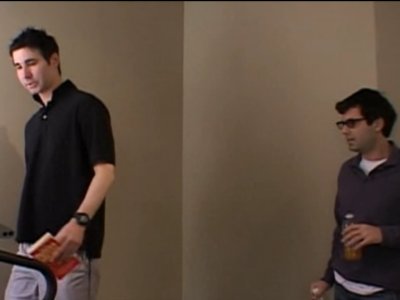 #15 - Who Can Lose the Most Weight? 8.45
Season 1 - Episode 12
The boys risk heart attacks and fainting spells to see who can lose the most weight in 72 hours. Laxatives, starvation, sweating, colonics, spitting and dehydration are just a few strategies of this epic contest. Do not try this at home!!!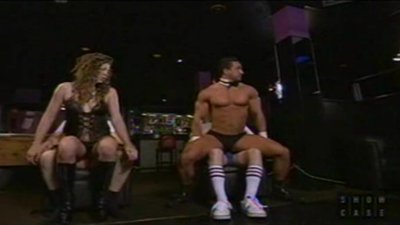 #16 - First Guy to Get a Boner Loses 8.45
Season 4 - Episode 1
Kenny and Spenny compete to see who gets a boner first. They both put on speedos and throw whatever tactic they can at each other. Spenny brings his cousin Bianca in a bikini to Kenny's room and try to arouse him while Kenny tries to get Spenny so frustrated that the blood rushes to his genitals. That fails but Kenny gets an injection that stops him from getting a boner for a week.
#17 - Who Can Stay Naked the Longest? 8.40
Season 2 - Episode 2
When Kenny and Spenny see who can go longer without wearing any clothes, Spenny tries to overcome his shame of being naked, while Kenny goes all-out in a bid to maximize his friend's embarrassment and discomfort.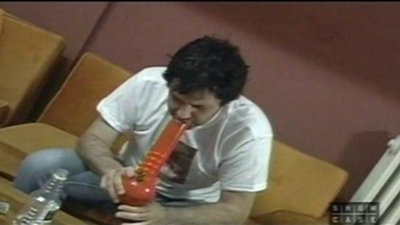 #18 - Who is Cooler? 8.34
Season 3 - Episode 7
The boys compete to see which one is "cooler." In possibly his lamest strategy to date, Spenny tries to transforms himself with a Johnny Depp impersonation. Kenny, knowing he's cooler, just relaxes and parties.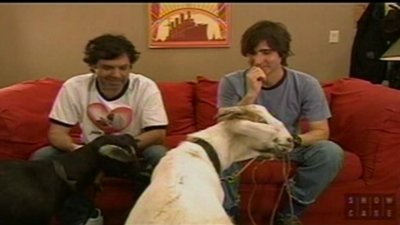 #19 - Who Can Be Tied to a Goat the Longest? 8.29
Season 4 - Episode 6
The boys are each tethered to a live goat. The first one to break the bond loses. Kenny, who wants to have fun with his goat, cleverly uses an extremely long rope in hopes that Spenny will be stuck taking care of both goats. Spenny tries his best to toilet train his goat and keep him smelling as pleasant as possible. Though it's not easy, the goat is still a better roommate than Kenny.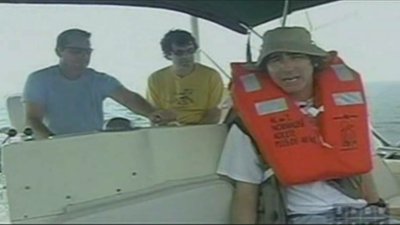 #20 - Who Can Catch a Bigger Fish? 8.29
Season 3 - Episode 10
The guys head out to sea in a fishing competition. Spenny claims to be the better fisherman, but Kenny wants Spenny to be the catch of the day.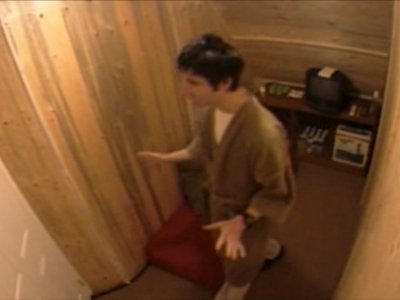 #21 - Who is the Better Boxer? 8.29
Season 1 - Episode 26
After a season of competing, the boys decide to punch out their mutual frustration with each other in the squared-circle. Are best friends really capable of beating the crap out of each other? Watch as tensions explode in a most surprising and sadistic season finale.
#22 - Who Can Stay Blindfolded the Longest? 8.27
Season 1 - Episode 9
Kenny decides to make this competition "The Torture Spenny Show." Imagine being blind and having a madman torment you. Spenny won't have to imagine.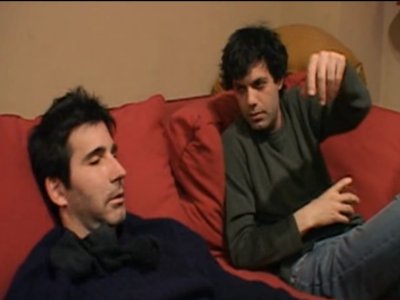 #23 - Who Can Stay Awake the Longest? 8.18
Season 1 - Episode 2
The first one to fall asleep loses. Without stimulants Spenny feels he can outlast the lazy Kenny but Kenny is chugging coffee because he's highly motivated by the prospect of eventual hallucinations.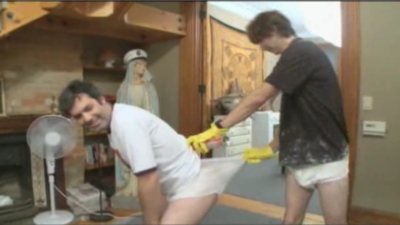 #24 - Who Can Keep a Dump in their Pants the Longest? 8.18
Season 5 - Episode 1
Armed with diapers and no dignity, the boys revisit infancy to see who can keep a dump in their diaper the longest. Spenny is prepared for the worst forcing Kenny to have to think way outside the box to win this mega-stinky stinky competition.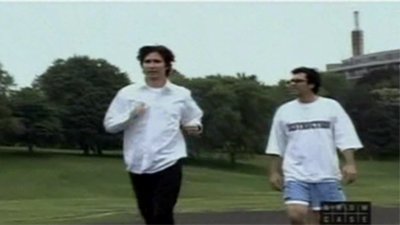 #25 - Who Can Win a Ten Mile Race? 8.16
Season 3 - Episode 4
In this brutal endurance competition Kenny is at a disadvantage, Spenny is a runner, but that's not the reason why this competition turns out to be a disaster.