Kannagi
#1 - Nagi's Heart-Beating Craziness 8.02
Season 1 - Episode 6
When Nagi decides to get a parttime job at a maid café where Tsugumi is also working by request of a friend, she is surprised by Jin and his fellow clubmates from the art club.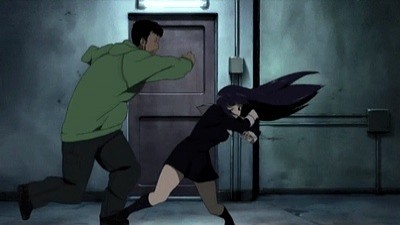 #2 - Truly Ephemeral 7.88
Season 1 - Episode 12
When Jin arrives at home and he finds that Nagi is nowhere to be found, he keeps looking for her without success.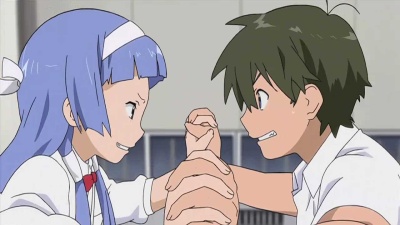 #3 - The School's Goddess 7.80
Season 1 - Episode 3
When Nagi secretly infiltrates Jin's school to search for an impurity, she stumbles upon a mysterious girl.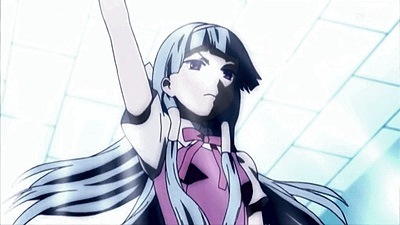 #4 - Revelation! Love the Spirits of the Dining Table 7.78
Season 1 - Episode 5
Zange tries to seduce Jin and challenges Tsugumi and Nagi to a cooking contest. Meanwhile, Nagi is becoming so popular with the students at school, the teachers find out she is not actually enrolled.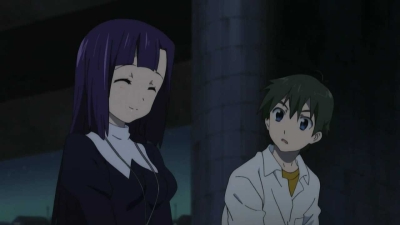 #5 - Sisters 7.69
Season 1 - Episode 4
Nagi is thinking of being an idol in order to gain followers since her powers are going to be reduced by the tree being cut down. Jin encounters a famous idol who turns out to be Nagi's goddess sister.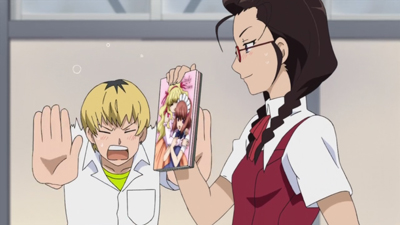 #6 - Embarassing School Comedy 7.59
Season 1 - Episode 9
When rumors about the Daitetsu and Jin being a homosexual couple start to spread, Zange decides that the best solution to the problem is for Jin to officially date a girl.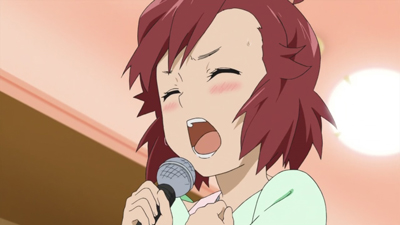 #7 - Karaoke Warrior Mike Takako 7.51
Season 1 - Episode 10
When the Art Club, Nagi and Zange are having a karaoke party, Tsugumi, Jin, and Zange's relationship complications quickly make the session extremely awkward.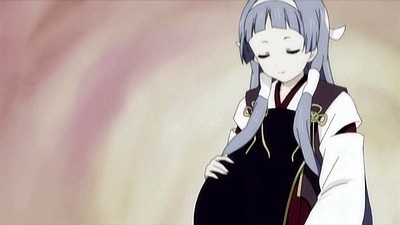 #8 - Yet, Uncertain
Season 1 - Episode 11
Jin demands that Nagi tells him more about herself, her reasons for staying in Jin's home and the occurrence of impurities in the village. After she refuses and runs away, Jin discusses the matter with Reiri Suzushiro.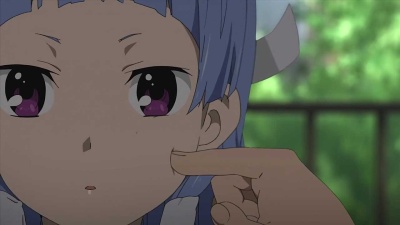 #9 - The Shrine Girl 7.49
Season 1 - Episode 1
When Jin Mikuriya uses the trunk of a sacred tree to carve a statue for a school project, he accidentally summons a guardian deity named Nagi.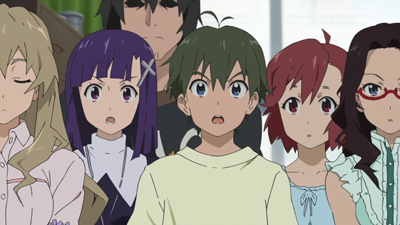 #10 - Cutie Big Pinch! The Super Spicy Hitsumabushi Strikes Back 7.24
Season 1 - Episode 7
When Nagi shuts herself into Jin's closet and refuses to come out, Jin calls Meguru for help.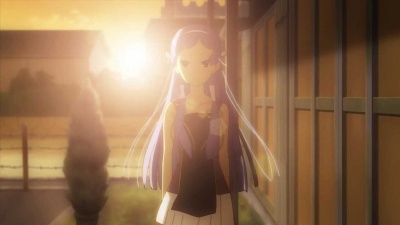 #11 - Gyokuon Attack! 7.17
Season 1 - Episode 2
When Jin gets a surprise visit from his classmate and friend Tsugumi Aoba, Nagi fabricates a story explaining her living with Jin. Later, Nagi flees the house after an argument with Jin and finds herself in danger when trying to cleanse a impurity on her own.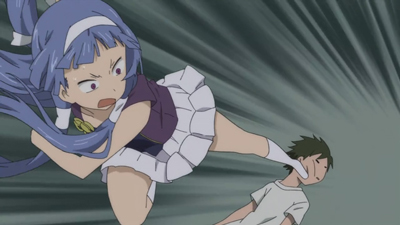 #12 - The Hill of Straying Storm 7.00
Season 1 - Episode 8
During a stormy night, Daitetsu stays over at Jin's house, where he wonders about Jin and Nagi's feelings for each other.