Kamichu!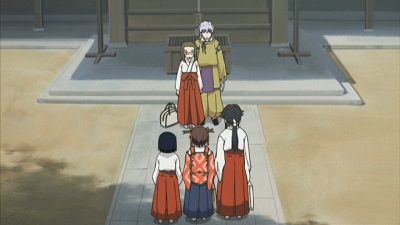 #1 - Although This is Not What I Intended
Season 1 - Episode 3
The god of poverty arrives in town, sending the local economy into a depression; and Yurie's pet cat, Tama, goes missing. These two events may have something in common.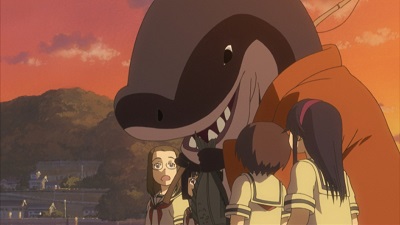 #2 - Goddess, Please
Season 1 - Episode 2
Matsuri decides her family's shrine will host a festival in honor of Yurie, but discovers Yashima, the god of the shrine, has gone missing. Yurie travels to the land of the gods to convince him to return.
#3 - Cross the River of Time
Season 1 - Episode 9
Yurie and her friends meet an old man named Gen who was once a crewman of the battleship Yamato. Shortly afterwards, she receives a message from the sunken battleship, which wants to visit its home port again.
#4 - Mysterious Adventure
Season 1 - Episode 12
For the month of Kannazuki, Yurie attends the "God Convention" in Izumo. While there, she temporarily transfers to a local middle school where everyone treats her with utmost respect.
#5 - The Earth is in Peril
Season 1 - Episode 4
The God Association sends Yurie three assistants to help her deal with petitions. As her first task, the Prime Minister summons Yurie to help communicate with a Martian.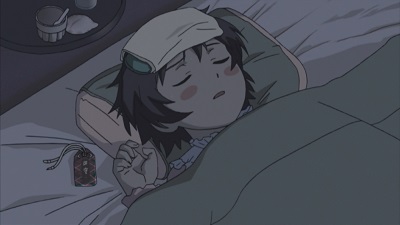 #6 - It's Awful to be Alone
Season 1 - Episode 5
Yurie catches a cold and stays at home for a few days, but her friends don't come to visit. Feeling lonely, she uses her powers to depart from her body as a spirit and visit them instead.
#7 - A Small Step
Season 1 - Episode 15
When Yurie resolves to give Kenji chocolate for Valentine's Day and confess her love, the entire school and everyone in town pitches in to help her. After a brief awkward conversation upon the school's roof, the two are lifted into the sky upon a large piece of paper (upon which, Kenji had written the kanji character for 'love'). As they soar above the town, Kenji tells Yurie that he loves her, because she is strange. The character on the flying paper turns into the kanji for 'strange'.
#8 - Wild Times
Season 1 - Episode 8
Strange packs of cats have been roaming the town recently, and Tama is among them. Yurie follows her and turns into a cat to meet the charismatic feline Tyler Meowden, who wants to revolt against humans. She and Tama fight to stop him.