Kaiba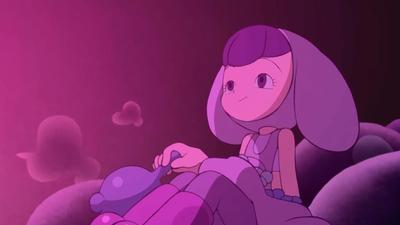 #1 - Chroniko's Boots
Season 1 - Episode 3
After escaping the freight ship, Kaiba and his companion crash land onto a nearby planet and just when they are about to be discovered a young girl named Chroniko helps them. Chroniko tells Kaiba about how she is planning to sell her body to help her family, but the next day, something unexpected happens during the procedure. Kaiba later learns of the truth about Chroniko's family situation.
#2 - The Name is Warp
Season 1 - Episode 1
A young man awakens in a ruined room, when all of a sudden he is saved from being eaten. Having no memory of himself, he finds himself in a community of people, with a boy trying to find his brother who had his egg eaten by a Skonk. He later becomes acquainted with the person who saved him named Popo, who helps him escape into space.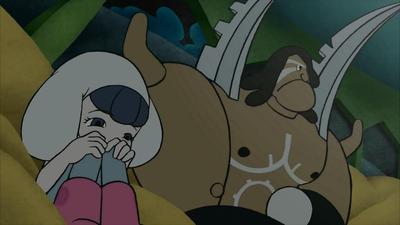 #3 - A Muscular Woman
Season 1 - Episode 6
The freight ship Kaiba & Vanilla are on is headed to a planet, named Lolo, where the memories of the living and the dead tend to collect at the largest memory tank. Whilst landing, the freight ship collides with another smaller ship. Kaiba is worried and investigate the crash site, to find an old couple receiving some help, from a strange woman in a man's body.
#4 - Everyone In the Clouds
Season 1 - Episode 12
The end of the world draws near, as legendary memory eating plant approaches. What's more is that Kaiba/Warp wants everything to be erased, so Neiro is the only one able to stop him with the memory Kaiba had once forgotten.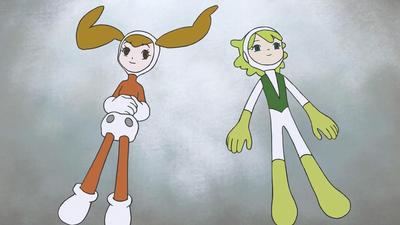 #5 - Kaiba
Season 1 - Episode 10
Neiro regains her true memories of Warp/Kaiba and what really happened between them, is revealed.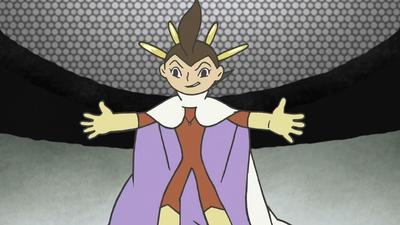 #6 - Revolving Fan
Season 1 - Episode 11
After defeating Warp, Popo is now elated that his dream is finally coming true and he doesn't allow such things like the electrolytic clouds or skonk faze him. However he no longer has anyone to share this moment with, neither his Mom nor Cheki. Elsewhere it seems Kaiba has survived and even regained his memories.