Jeremiah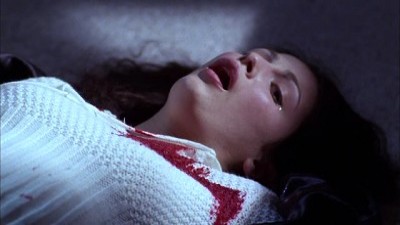 #1 - Crossing Jordan 8.50
Season 2 - Episode 8
Thunder Mountain is bringing new towns into the Alliance, drawing Daniel's attention and bringing Mister Smith a vision too awful to contemplate.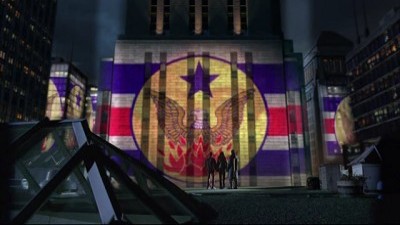 #2 - Voices in the Dark 8.43
Season 2 - Episode 7
Adam comes to Milhaven to kill Jeremiah and nearly succeeds, sending Jeremiah, Kurdy and Mister Smith on a dangerous mission into one of Daniel's strongholds.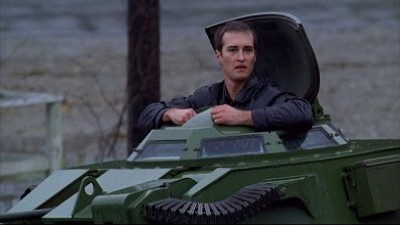 #3 - The Mysterious Mister Smith 8.36
Season 2 - Episode 6
While Kurdy tries to unravel the mysteries that surround Mister Smith, Jeremiah has a "High Noon" encounter with the citizens of Milhaven when some of Daniel's disciples storm into town.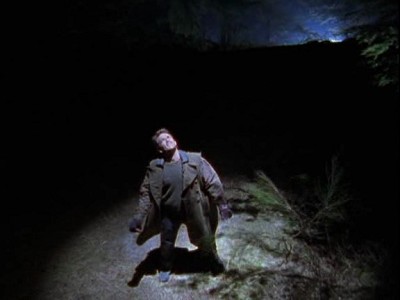 #4 - Things Left Unsaid (2) 8.29
Season 1 - Episode 20
Erin and Markus goes to St. Louis to hold a conference in an attempt to better the world. Jeremiah does not heed Ezekiel's wishes and visits Milhaven, hoping to find the truth about his father.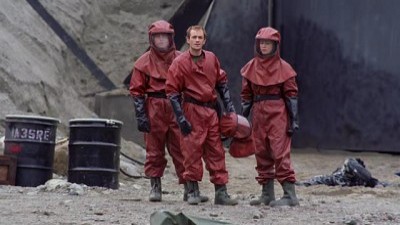 #5 - Letters from the Other Side (2) 8.27
Season 2 - Episode 2
While held captive at Valhalla Sector he briefly meets the military people there and is introduced to the president and Jeremiah asks "President of What".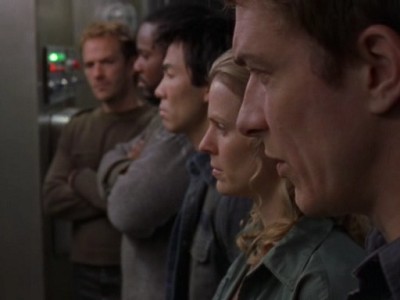 #6 - Firewall 8.25
Season 1 - Episode 8
Kurdy and Jeremiah find a recon team in enviro suits and capture one prisoner...Quantrell, who commanded Thunder Mountain before the Big Death, when Markus and his father worked there as well. While Quantrell is enigmatic about where he came from, Markus flashes back to when his mother arrived at the quarantined military base and Quantrell left her outside. Markus' father insisted on going out to be his wife, exposing the base. Quantrell escaped to Valhalla Sector. Quantrell's people are tracking him by an implanted GPS tracker and Quantrell warns that now his people are going to emerge an take over. Meanwhile, Lee is apparently working for someone else and lets the enigmatic Ezekiel in to Thunder Mountain. Ezekiel first meets Jeremiah and claims they are brothers. He is also somehow connected to Quantrell but kills him. After arguing, Markus is prepared to kill Quantrell at Jeremiah's insistence but find him dead. With Quantrell's death, the Valhalla helicopters have no way to track him and leave, and Ezekiel departs the way he came with no one the wiser. Markus decides to become more active in response to the threat of Valhalla Sector.
#7 - The Question 8.20
Season 2 - Episode 10
God tells Smith that he, Kurdy, Jeremiah, and Marcus will each be granted one miracle if they turn up at the appointed place at the appointed time. Smith is confident of a miracle but the others are more concerned with the growing threat of Daniel, and the army Kurdy is building.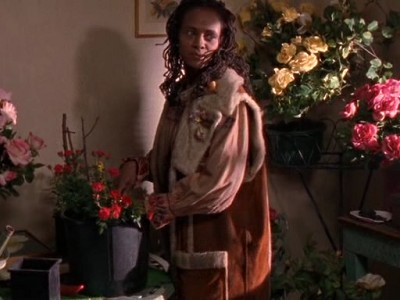 #8 - City of Roses 8.18
Season 1 - Episode 7
Jeremiah and Kurdy travel in search of more information on the Big Death and Valhalla Sector, and along the way discover some potentially dark secrets about the fate of Kurdy's parents in the last days of the Big D.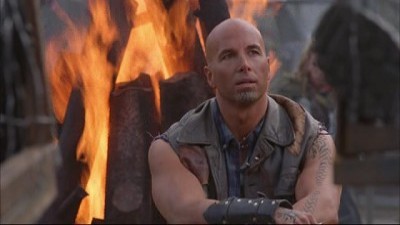 #9 - Deus Ex Machina 8.14
Season 2 - Episode 4
Markus convenes a meeting at Thunder Mountain in attempt to finally form the Alliance. Some members have yet to arrive and Kurdy, now officially broken from his partnership with Jeremiah, is assigned Trent to accompany him rather than his choice of Smith. On the road they are ambushed and taken prisoner when Smith arrives alone and mysteriously beats the captors and frees Kurdy and the others. Jeremiah talks to Markus about Lee Chen following Chen's pleas and agress to let him stay but not as head of security since his betrayal which he describes as straddling the line between protecting Valhalla Sector/Jeremiah and Thunder Mountain. A power from the east coast, a mysterious "dictator" named Daniel, sends a representative to the meting as it is slipping from Markus' control, but Theo finally speaks up arguing for the power of ideas rather than the man in throwing her support behind Thunder Mountain which many of the representatives agree to as well.
#10 - Tripwire 8.13
Season 1 - Episode 14
Realizing that Valhalla Sector is systematically taking control of the Nuclear Missile Silos starting from the east coast and moving east to-wards Thunder Mountain (Cheyenne Mountain) Marcus decided to make their Presence Known at a nearby town that has a missile silo, they offer men machines electricity and medicine, in hopes of winning over the people of the town and make an ally of the people so they can stop the advance of the people of Valhalla sector, but Ezekiel appears and is seen by Jeremiah talking to Chen, suspecting something wrong he chases after Ezekiel but is knocked out by Chen from behind, when Jeremiah wakes up he runs to warn Marcus that something bad is going to happen when he is struck down by a snipers bullet fired by Ezekiel in a nearby building.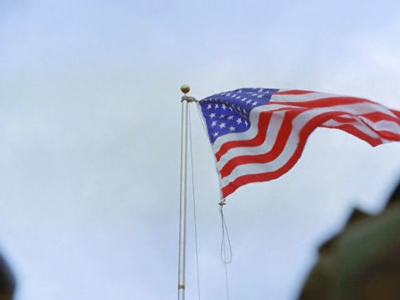 #11 - Interregnum (1) 8.07
Season 2 - Episode 14
Mister Smith shows Jeremiah and Kurdy a refuge for children who will need protection if war comes, which seems inevitable as Daniel's forces surround Thunder Mountain. The key to victory may lie in the revelation of secrets. (Part 1 of 2)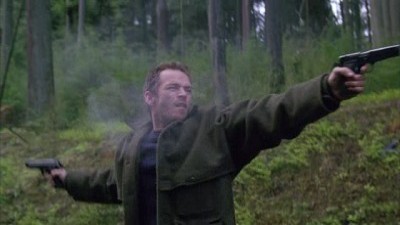 #12 - Running on Empty 8.07
Season 2 - Episode 9
Wanting to savor his dish of vengeance while it's hot, Jeremiah joins Markus and Kurdy in a sting to smoke out Daniel's raiders. In Milhaven, Mister Smith gives Erin a disquieting message from God.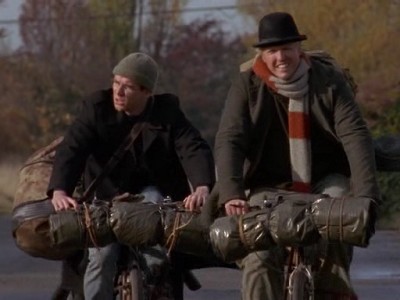 #13 - The Bag 8.06
Season 1 - Episode 6
The son of a medical doctor has set up what may turn out to be a dubious medical practice of his own, traveling with his brother from town to town and exploiting people...and finds that his past catches up with him.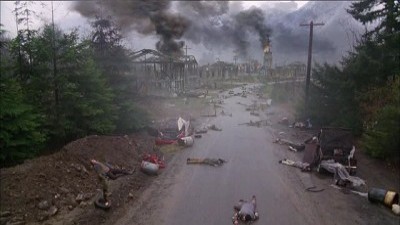 #14 - State of the Union 8.00
Season 2 - Episode 13
Jeremiah joins Kurdy and Mister Smith on what should be a simple job to deliver radios to nearby towns. It is not; Daniel's forces have plans for those radios and towns that could bring disaster to the Alliance.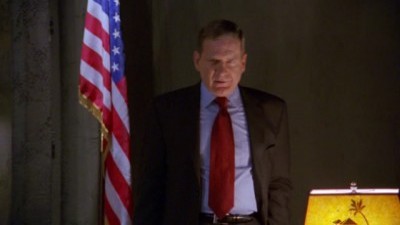 #15 - Letters from the Other Side (1) 8.00
Season 2 - Episode 1
Yet more questions and few answers, Mister Smith is here yet he is not. Kurdy is scared yet fearless, Jeremiah is weak yet strong. we see a father and son reunited only to be thrust apart. we learn more about Valhala Sector and their evil plans.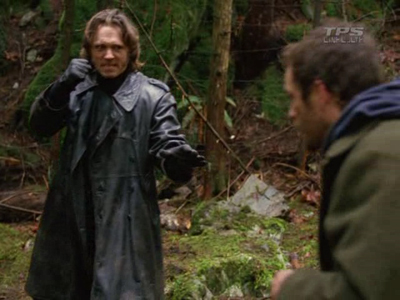 #16 - Interregnum (2) 7.93
Season 2 - Episode 15
A painful truth sets Jeremiah's course while Sims prepares to attack the Alliance. Markus and Kurdy must combat enemy forces outside and within Thunder Mountain itself to protect a future worth living in. (Part 2 of 2)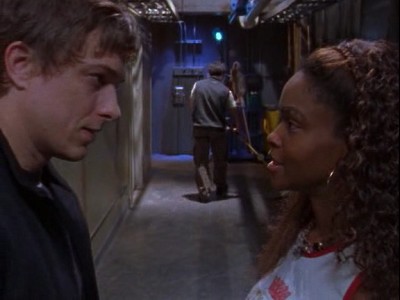 #17 - A Means to an End 7.92
Season 1 - Episode 18
Markus's position as Thunder Mountain's leader is challenged by brothers who are threatened by the decision to introduce outside community leaders to the secret headquarters.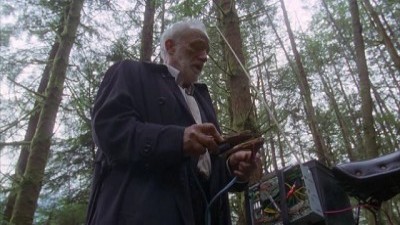 #18 - The Face in the Mirror 7.92
Season 2 - Episode 12
Big Death survivor Frederick Monash knows something important and Devon, it seems, knows him. Thunder Mountain wants to find Monash before Daniel's forces can kill him and Jeremiah wants to know if he can ever really trust his own father.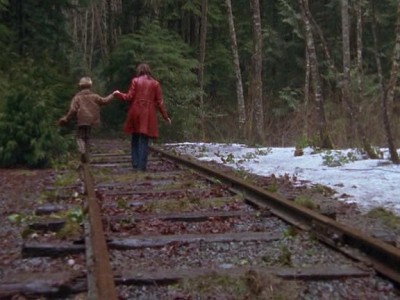 #19 - Mother of Invention 7.89
Season 1 - Episode 13
Jeremiah and Kurdy are sent to contact an elusive group led by a mysterious "Steve" but get captured. One of his captors is Michelle, a woman he met (in flashback) back at his empty home five years ago after his brother died. They were intimately involved back then, and we find out she's the one who gave Jeremiah the idea for writing notes to his dead father. In the present it turns out "Steve" is Michelle. Her operation is working heavily to get knowledge out, and she also has a 5-year old son. One guy accuses Michelle of skimming and the guys follow her and find out she's collecting art, and agrees to work with Thunder Mountain. Then Michelle comes back to lay down the law on the guy who accused her of skimming and the guys head out with as Jeremiah and Michelle think about getting together in the future.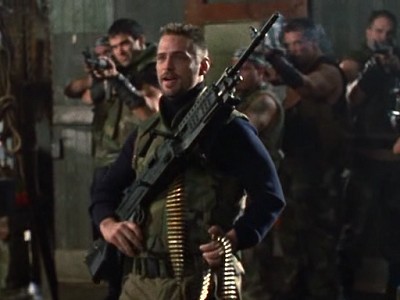 #20 - ...And the Ground, Sown with Salt 7.88
Season 1 - Episode 4
Jeremiah and Kurdy are captured by Michael and his men, who operate out of a local military base. Michael has concluded that God is dead, and it's about time someone took his place... by any means...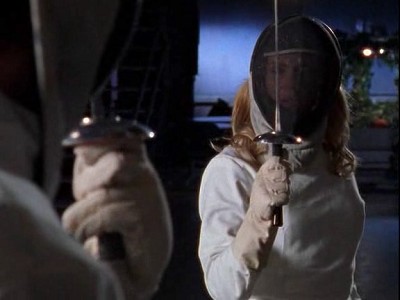 #21 - Moon in Gemini 7.88
Season 1 - Episode 16
Kurdy and Elizabeth try to make contact with an isolated "black power" movement, while Erin drags Jeremiah along to help get her twin sister out of trouble.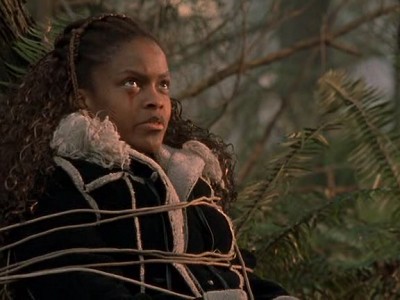 #22 - Thieves' Honor 7.86
Season 1 - Episode 11
Kurdy and Jeremiah goes to Clairfield to save Elizabeth who has been kidnapped by some of Theo's former underlings. In Thunder Mountain there is an investigation trying to find the traitor who is leaking information.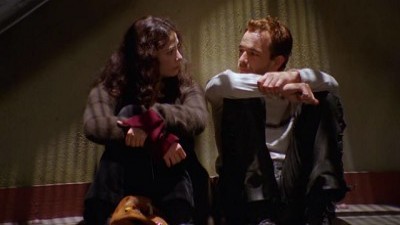 #23 - Strange Attractors 7.85
Season 2 - Episode 3
Kurdy is still not speaking to Jeremiah. Marcus sends Jeremiah and Libby(since she is the only one who knows the people there) to a camp where the members of the St. Louis gathering. Libby reports back and Kurdy leads the attack on the camp. They rescue everyone, but the leader escapes and heads east to find the mysterious Daniel. Marcus leaves Jeremiah in charge of the camp and the nearby village.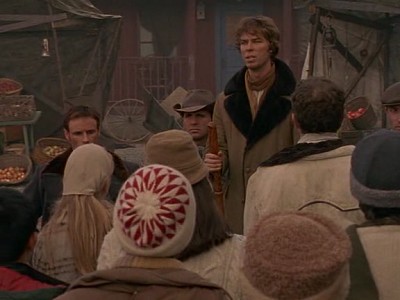 #24 - The Touch 7.79
Season 1 - Episode 12
Jeremiah and Kurdy arrive in Mayfair and find the townspeople dead of cyanide. In the next town of New Hope they find the locals have an aversion to touching. The Elders ruthlessly enforce the law, making anyone who disobeys their edicts "disobey". When the people they befriend start disappearing, Jeremiah intervenes and is taken away where he finds out the offenders are stoned to death. Both towns are an "experiment" in determining how the original virus was transmitted, and the Elders destroyed Mayfair when they "failed". Jeremiah and Kurdy break free and expose the Elders' scheme to the unsuspecting townfolk. Meanwhile, back at the base Marcus takes ill from an undiagnosed disease and begins suffering hallucinations of a Native Indian - Lee pushes the matter before the Council to determine the line of succession and fails.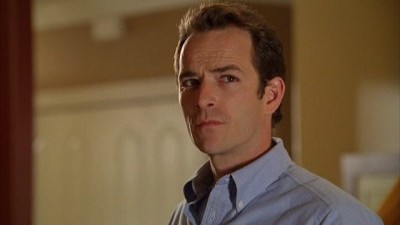 #25 - The Past Is Prologue 7.71
Season 2 - Episode 11
Was the past the best of times or the worst of times? It depends on whose past. Kurdy has to trust Lee when he returns to a town and a load of trouble he left behind while Jeremiah is imprisoned in an idealized replica of the days before the Big Death.