Iron Chef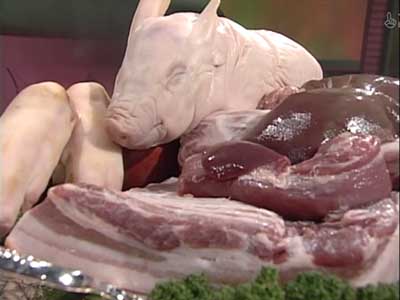 #1 - Michiba vs Shu Tomitoku (Pork)
Season 2 - Episode 1
The first episode of the second season of Ryouri no Tetsujin. It's the first battle of the new year. Shu Tomitoku is back to take on Michiba once again in the first rematch battle in Kitchen Stadium. The challenger tells Chairman Kaga he doesn't need to see all three Iron Chefs. Michiba alone is enough.
#2 - Sakai vs Suzuki Yoshio (Orange)
Season 4 - Episode 50
#3 - Chen vs Inoue Akihiko (Aramaki Salmon)
Season 6 - Episode 1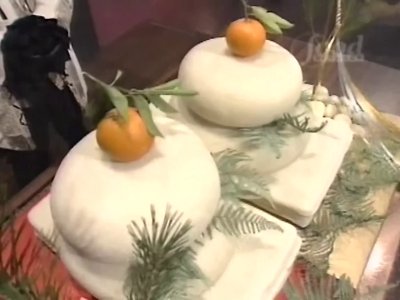 #4 - Chen vs Toshiyuki Nakagawa (Mochi)
Season 3 - Episode 2
The first challenger of 1995. The challenger heads a restaurant with seating for only 6, but it has hosted entertainers and even Prince and Princess Mikasa. He apprenticed at one of the oldest restaurants in Japan.
#5 - Ishinabe vs. Maruyama Takeshi (Salmon) 7.00
Season 1 - Episode 1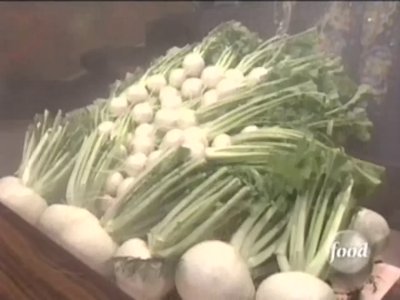 #6 - Sakai vs Koji Yamada (Turnip)
Season 3 - Episode 3
Yamada left Tokyo University to train as a chef under honourary Iron Chef Ishinabe. Sakai has his mentor in the audience. Diverse factors influence this beet battle.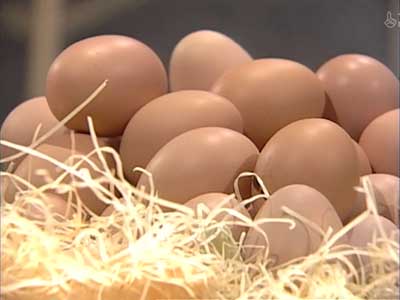 #7 - Michiba vs Hoshino Jun (Egg)
Season 2 - Episode 3
This battle is the first to feature an amateur cook as challenger rather than a professional chef.
#8 - Sakai vs Matsumoto Yoshimasa (Pine Needle Crab)
Season 6 - Episode 3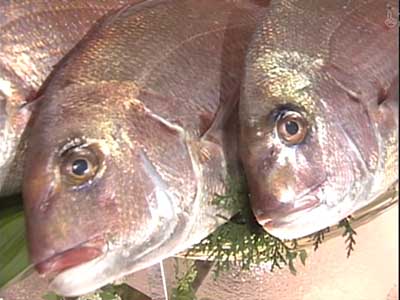 #9 - Michiba vs Tanabe Toshio (Sea Bream)
Season 2 - Episode 4
The challenger was a gymnast, then a professional boxer, then a highly trained French chef. He will be taking on Michiba.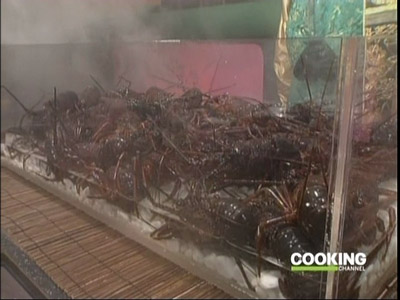 #10 - Chen vs Xie Huaxian (Lobster)
Season 7 - Episode 1
Opening battle of the New Year features the Grand Chef of Hei Chin Rou. After two of his men lost to Chen, the Grand Master decides that he will be the next opponent to Chen so he can regain the pride of Hei Chin Rou. Theme Ingredient: Spiny Lobster Judges: Tenmeh Kanoh (Photographer), Hisako Manda (Actress), Kazuhiro Sasaki (YBPitcher), Kazuko Hosoki (FT)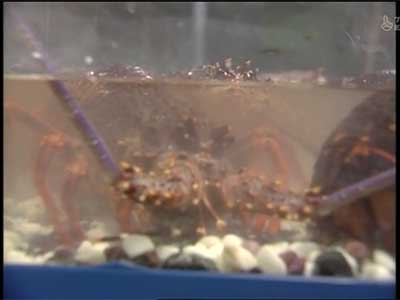 #11 - Michiba vs Syu Tomiteru (Lobster)
Season 1 - Episode 5
Chairman Kaga talks about Yi Yin, a 16th century BC Chinese cook to whom the idea of the five tastes is generally attributed. The theme for the preliminary battles is Harumaki (Spring Roll). The Kaga speech about spring rolls ends with "Glass Skin" (perhaps referring to the lightness of the outer skin of properly prepared harumaki.) The final battle will take place between Shu Tomiteru (younger brother of the famed Shu Tomitoku) and Iron Chef Michiba.
#12 - Kobe vs Fukazu Yasuhiro (Deer)
Season 6 - Episode 2
#13 - Nakamura vs Morieda Hiroyoshi (Crab)
Season 5 - Episode 5
#14 - Chen vs Tou Choki (Black Tiger)
Season 6 - Episode 4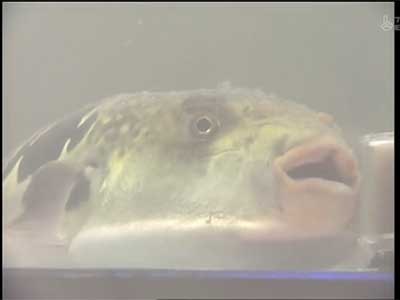 #15 - Chen vs Indoragori Paulo (Blow fish)
Season 1 - Episode 3
The preliminary battle is a matchup of Spaghetti. Half of the challengers seem to be non-chefs this time. And the eventual winner is an Italian chef. This episode features the debut of Iron Chef Chinese Chen Kenichi. The theme will be Fugu. Given the specialized skill needed to properly prepare Fugu, Kitchen Stadium provides trained Fugu experts to cut the fish apart for the chefs. (It should be noted that the Chairman Kaga character will eventually be "killed" by improperly prepared fugu.)
#16 - Sakai vs Rory Kennedy (Pigeon) Overtime
Season 5 - Episode 4
It is only the second overtime battle in the history of Kitchen Stadium. The chefs used most of the supplies and ingredients in the first battle, so they must be creative during this 30-minute overtime cook-off.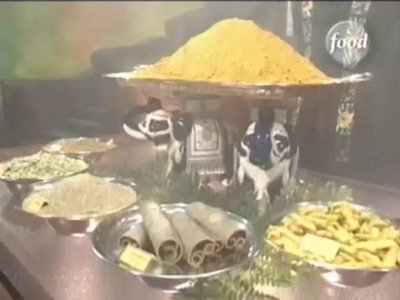 #17 - Sakai vs Hidetoshi Ushimaru (Curry Powder)
Season 4 - Episode 4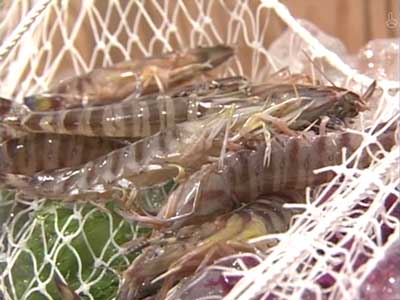 #18 - Chen vs Taniguchi Kouichi (Shrimp)
Season 2 - Episode 5
We see an all-too familiar face for the first time in the intro to this battle. And as usual, Chairman Kaga is not happy with what he hears. Toshiro Kandagawa wants to take down the Iron Chefs, and he thinks he has the men to do it. The first challenger, Kouichi Taniguchi, began working for Kandagawa at the age of 18. You will enjoy his impressive knife work. He is ready to be the lead-off man in the batting order and get the Kanto vs. Kansai challenge started.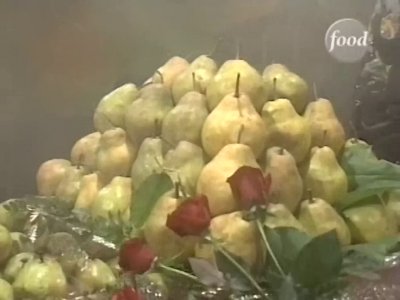 #19 - Sakai vs Tadashi Yanagi (Pear & Chocolate)
Season 4 - Episode 7
St. Valentine's Day chocolate-and-pear dessert battle
#20 - Sakai vs Shimada Tetsuya (Truffle)
Season 5 - Episode 7
Club Mistral is back with yet another challenger for Sakai. Shimada trained in France for 5 years before returning to Japan. He hopes to show that the new generation of French chefs in Japan is ready to take over. Can Sakai fight back the challenge?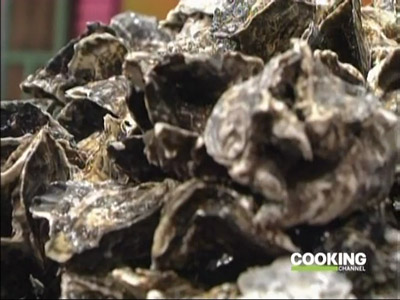 #21 - Sakai vs Senba Toshiya (Asyra Oyster)
Season 7 - Episode 7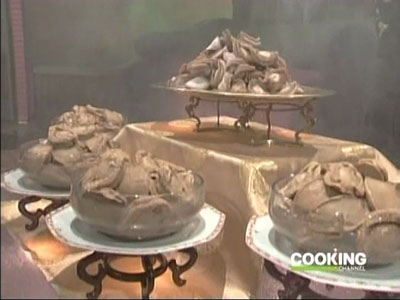 #22 - Chen vs Gao Jinyi (Dried Abalone)
Season 4 - Episode 3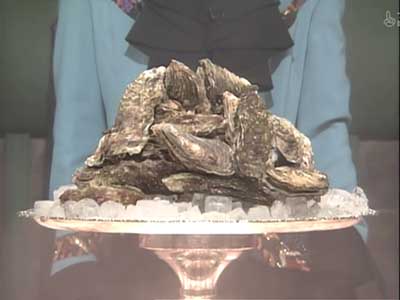 #23 - Sakai vs Guy Shokr (Oyster)
Season 2 - Episode 8
This is the debut episode of Iron Chef French Hiroyuki Sakai. He is taking on French Chef Guy Shokr in an all-French battle.
#24 - Sakai vs Sato Fumiaki (Radish)
Season 6 - Episode 5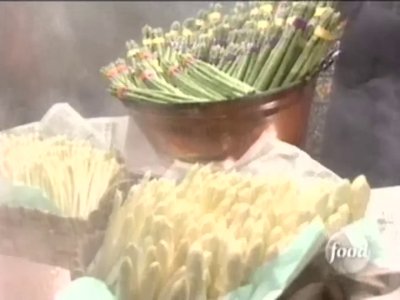 #25 - Sakai vs Toshihiro Komine (Asparagus)
Season 3 - Episode 9
Sakai faces a challenger known as "Mr. Gourmet." Komine is a world-class vegetable chef, who feels right at home with the secret ingredient.