Impastor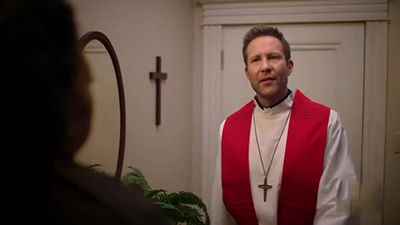 #1 - The Bish is Back 7.95
Season 2 - Episode 6
Bishop Perkins returns with an announcement that rocks Trinity Lutheran. Sheriff Graham turns up the heat on Buddy regarding a recent murder in town. Alexa reveals an astonishing secret.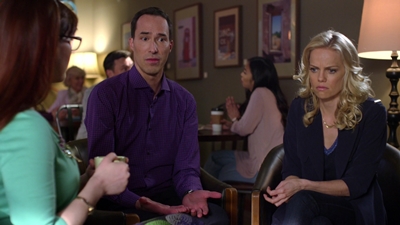 #2 - The Devil Went Down to Ladner 7.92
Season 2 - Episode 1
Buddy's attempt to outfox the detectives backfires. Dora, Alexa, and Russell suspect something ominous is going on with their new pastor. Schmidt learns the truth about Ashlee.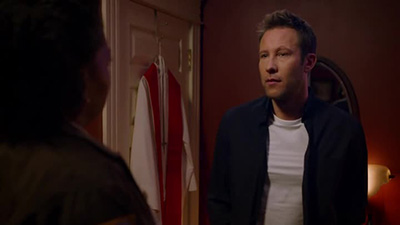 #3 - Ah-Men 7.85
Season 2 - Episode 7
Russell calls on Buddy to become more of a leader in the gay community. Sheriff Graham enlists Dora to spy on Buddy and Alexa. Schmidt and Ashlee take their relationship public.
#4 - Guardian Angel 7.83
Season 2 - Episode 2
The church must convince an eccentric elderly woman to donate her estate. Dora goes on a date with Detective Lovello. Schmidt makes a troubling confession.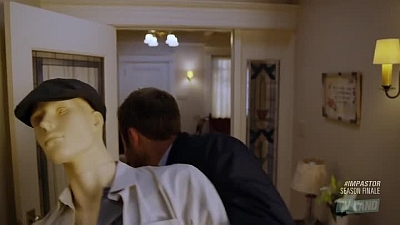 #5 - Exodus
Season 1 - Episode 10
In the Season 1 finale, Buddy flees Ladner after realizing there's a hit out on him. Also: Dora becomes a town hero; and Schmidt makes a surprising announcement.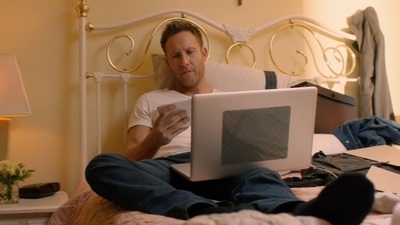 #6 - Genesis 7.78
Season 1 - Episode 1
Buddy Dobbs, a slacker on the run from a loan shark, steals a man's identity and ends up posing as a small town's new gay pastor.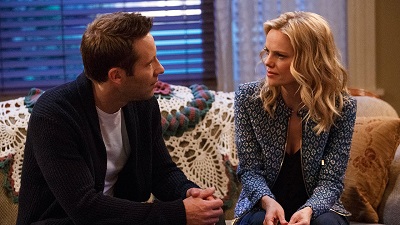 #7 - My Little Brother's Little Brother's Keeper
Season 2 - Episode 8
Buddy's attempt to counsel Russell's little brother goes awry. Dora decides to run against Schmidt for church president. Buddy struggles with his feelings for Alexa.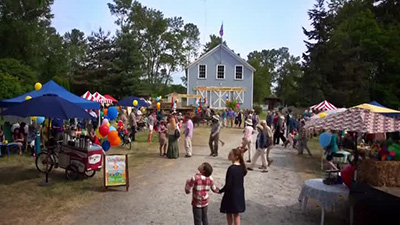 #8 - Sins of The Past-or Part 2 7.76
Season 2 - Episode 5
Dora's and Alexa's lives are both in jeopardy and Buddy must choose which one to save. Russell and Dora have a falling out. Schmidt is robbed.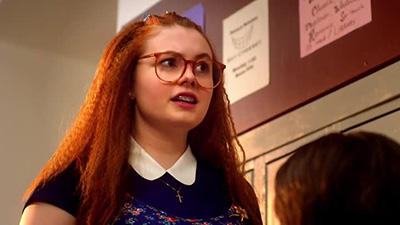 #9 - Sins of The Past-or Part 1 7.75
Season 2 - Episode 4
Buddy falls into a deadly criminal's trap. The church council unites to stop an arson attempt on Ladner Trinity. Dora reconnects with her high school crush.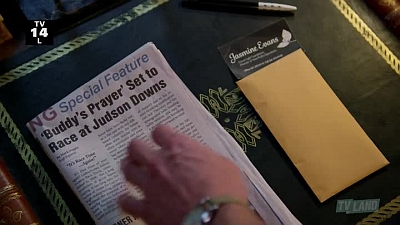 #10 - Buddy's Prayer 7.71
Season 2 - Episode 3
An ex-con threatens to burn down the church. Dora's relationship with Detective Lovello proves dangerous. Russell helps Schmidt set up his new bachelor pad.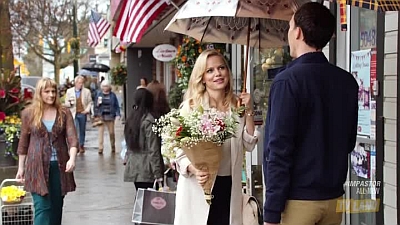 #11 - Bird of Pray 7.69
Season 1 - Episode 3
Buddy's first Sunday service is so unorthodox, a livid Schmidt calls in the bishop to assess the new pastor's competence. Dora makes an unusual request for Buddy, while Alexa and Russell vie for his affection.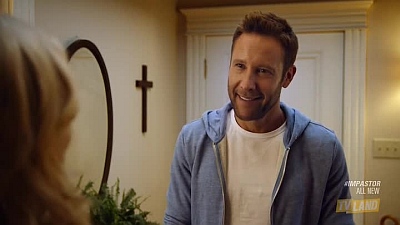 #12 - Flings & Arrows 7.68
Season 1 - Episode 9
Buddy faces more perils when an unexpected delivery threatens to expose him and a hired assassin comes looking for him. Elsewhere: Schmidt's wife accuses him of having an affair.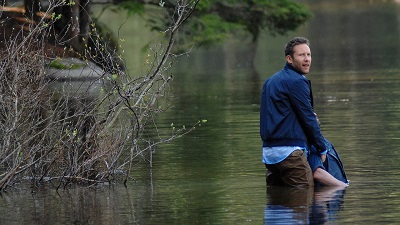 #13 - Honor Thy Boyfriend's Father and Mother 7.66
Season 1 - Episode 6
Buddy shares a surprise about Russell with Russell's parents and then gets a big surprise of his own. Elsewhere, Alexa instructs Dora in the art of self-love.
#14 - Bingo Tell It on the Mountain 7.63
Season 1 - Episode 8
Buddy is threatened by a new family in town; Dora asks Buddy for help to overcome a strange addiction; and Schmidt has a rendezvous with Ashlee.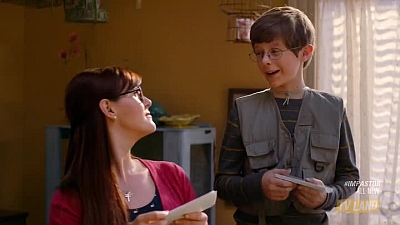 #15 - The Body of Kenny Compels You 7.59
Season 1 - Episode 7
Buddy has to face the police, Alexa and Schmidt when Kenny's dead body is found. Later, a young photographer catches Buddy in a compromising position.
#16 - On the Third Day… 7.58
Season 1 - Episode 2
The church is in an uproar when two dead bodies are discovered in town and a piece of incriminating evidence leads directly to the new pastor. Meanwhile, Buddy goes back home to attend his own funeral.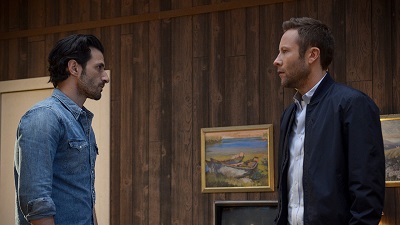 #17 - Ex-Communication 7.58
Season 1 - Episode 5
Buddy tries to help Alexa escape her past, but his efforts put both of them in danger. Elsewhere, Dora has a meltdown after learning her ex-fiancé is getting married.
#18 - Thou Shalt Not Steal 7.39
Season 1 - Episode 4
Buddy steals a ruby necklace from a woman in a coffin to pay off a gambling debt. Also, Dora and Alexa have a falling out over a church fashion show; and Schmidt falls for a mystery woman.