Honey and Clover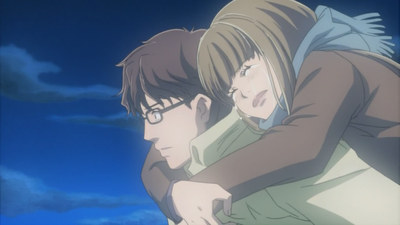 #1 - And Now, We Start Turning Again
Season 2 - Episode 1
Takemoto reminisces about his life when he first went to art school. He recalls about rooming with Morita and Takemoto, and about meeting Hagu for the first time. Memories of Mayama and Yamada's feelings for each other are displayed. Memories of Hagu and Morita's feelings for each other are displayed as well. Flashbacks of Mayama's jealousy of Nomiya are depicted. Flashbacks of Yamada's jealousy of Rika are also depicted. Scenes of Takemoto's journey of finding himself are shown. Takemoto gets his driver's permit, showing it to all his friends.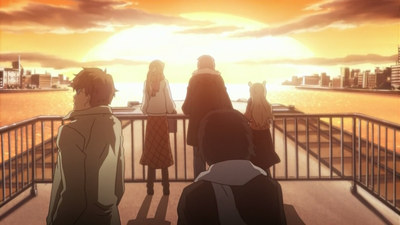 #2 - We Fly Across the Sky
Season 1 - Episode 10
The five friends decide to take a ferry ride over the Sumida river and visit the Kasai Seaside Park.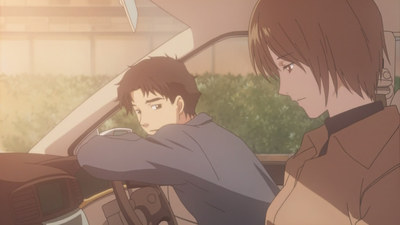 #3 - The Boy and Girl are Swayed
Season 1 - Episode 4
Mayama's love life still remains difficult. Hagumi feels the stress of being different from everyone. And Morita organises a Christmas party for the Christmas Eve.
#4 - We Look For a Miracle
Season 1 - Episode 7
Shuuji Hanamoto has to be away for a year for a job assignment and he worries about whether he should bring his niece, Hagumi, along with him. Intending to give her uncle a good luck charm for his trip, Hagumi searches for a four-leaf clover.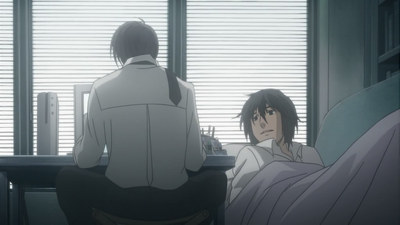 #5 - Forward, In the Direction of the Light
Season 2 - Episode 7
Kaoru thinks about his father again. In a laboratory, his father shows one of his employees an invention, only to be disappointed at his reaction. Kaoru then thinks back to when Shinobu made a remote-controlled airplane, and their father was very proud of Shinobu. It is revealed that their father cares more for Shinobu than for Kaoru. Their uncle, their father's business partner, tells Kaoru than the father is very much like Shinobu, reckless and eccentric. Their uncle was diagnosed with a disease, restricting him from working. The uncle stops working alongside the father. Instead, he joins with another business, Floyd Electric. Floyd Electric comes to the laboratory to see the father. The father knew already that the uncle betrayed him. The uncle tells the father about his disease, and that if he were to die, all the rights to his money goes to Floyd Electric, not the father. Shinobu, Kaoru, and their father leaves the laboratory after all this. Shinobu wakes up from a dream of how Kaoru envied Shinobu and his father. A windstorm whooshes on the campus grounds during the art exhibition, and something unexpected happens.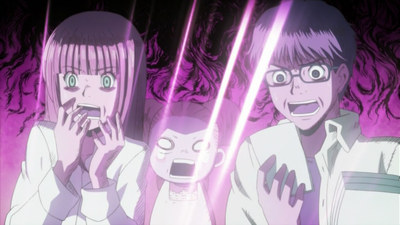 #6 - Because I Can't Leave You Alone
Season 1 - Episode 8
Hagumi and Ayama hold a dinner party and invite the guys over but it soon turns out that it's a special day for one of them. And in the second part of the episode, Hagumi has to spend a night alone in the apartment when Ayama has to return home to her family.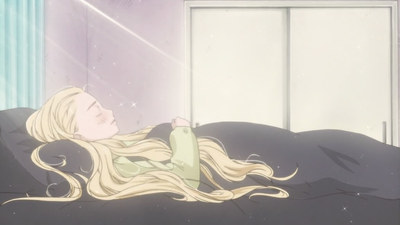 #7 - The Sudden Kiss, the Unexpected Parting
Season 1 - Episode 12
It's the sakura season and the gang are absorbed in the array of activities celebrating the sakura festival. Hagumi catches one of her wisdom fevers. And Takemoto meets Morita's brother, Kaoru, and learns of news regarding Morita.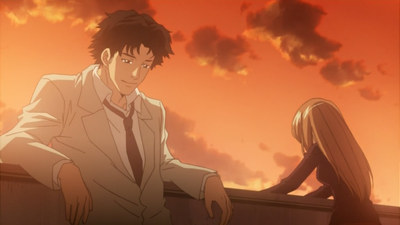 #8 - The Moon is Calling Her
Season 1 - Episode 16
The firm Mayama was about to be apart. For some intentional purpose, his boss put him into the group of people who have to leave Tokyo to another place. At the same time, Rika-san's assistant was is hospital and she hasn't been able to find a replacement. Hence, Mayama decided to leave the firm and came back to work for Rika-san, without much of asking for her permission. Yamada acknowledged about this through Nomiya (Mayama's boss) and she was really depressed after that. After that, she was proposed by four guys from the shopping arcane (they were friends since small) but she ran away. Hanamoto-sensei later on explained for her that the situation of her and Mayama was similar and in that case (loving someone who doesn't love you), people could just choose either "make some effort or give it up" and advised her to tell those guys her true feelings. After Yamada left, Hanamoto-sensei's thinking revealed that there is a third choice, but he would never speak it out.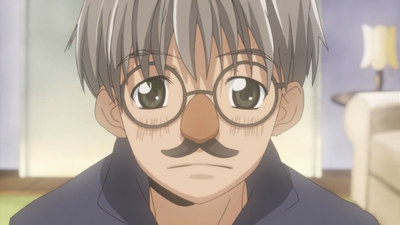 #9 - I Don't Even Know How I Feel
Season 1 - Episode 17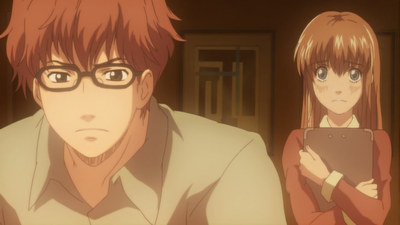 #10 - I Don't Want to See Your Tears
Season 2 - Episode 3
Hagu views Ayumi's snow globe collection, given to her as souvenirs. Tamazaki discusses about Nomiya's feelings for Ayumi. At the Harada Design Office, Rika receives a fax that she will participate in a design competition in Spain for an art museum, which then agitates Takumi. Rika explains that Takumi will also participate as well. However, it would take a long time to sort out the paperwork needed to participate, so they are not able to go. Later, Takumi explains to Ayumi that Rika checks the weather forecast on her home town, Sapporo, since she hasn't been there in a long time. Nomiya calls Ayumi to ask how she is. At the Fujiwara Design Office, Miwako tells Nomiya that Ayumi went to Tottori to see him. The next day, Yamazaki takes Ayumi around town. Nomiya arrives, only to fall asleep in front of her. Nomiya takes Ayumi to see sand dunes in the morning. Nomiya expresses his love for Ayumi.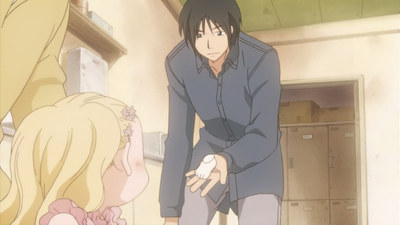 #11 - The Two Affections Start to Turn
Season 1 - Episode 2
Morita's motive for his terrible treatment on Hagumi is revealed in his website, and the stressed out Hagumi is enraged by what but he did. However, Morita soon repays her for her troubles.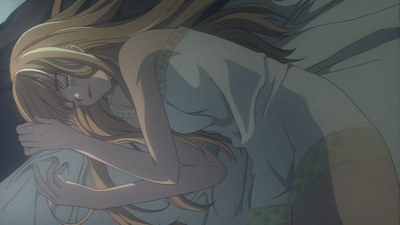 #12 - Suffering Even Though I'm Happy
Season 2 - Episode 5
Miwako discusses about Ayumi's work in pottery, complimenting on her work. They go to a spa and resort to celebrate her accomplishment. Ayumi later notices that Miwako was trying to cheer her up, causing her to cry. Nomiya becomes worried that she is staying at Miwako's house. The next day Yūta is infuriated that Shinobu out his bread. However, Hagu offers to share some of her bread with him. Yūta declines, and Shinobu eats her bread instead. Soon after, Shinobu receives a call from Kaoru. Kaoru asks Shinobu to do one more job, which he hesitantly accepts. Yūta wants to get driver's license as soon as possible in order to work full-time with the carpenters he had met from his journey. Yūta asks Takumi why he still lives at the apartment, and Takumi says he is saving money for Rika. Ayumi waits in the Fujiwara Design Office for Miwako, but Nomiya unexpectedly visits. Ayumi starts to develop feelings for Nomiya.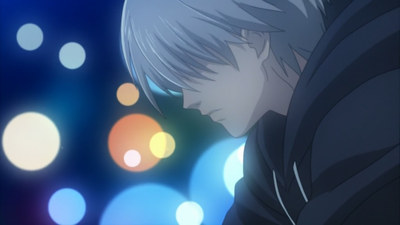 #13 - I Pray to the Moon Hovering in the Night Sky
Season 1 - Episode 20
#14 - Love Pushes us Around
Season 1 - Episode 11
Shuuji returns unexpectedly from Mongolia. And Hagumi goes on a shopping trip with Morita.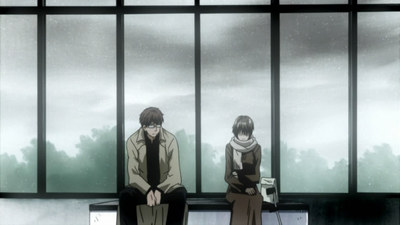 #15 - My Cowardly Self Starts Running
Season 1 - Episode 15
Mayama's work is going well, but he still misses Rika-san. Her current assistant suddenly has health problem and needs to stay in hospital. Mayama meets Rika-san in hospital and asks her if he can come back, but she rejected. Nomiya at the same time wants to meet Yamada and really gets his eyes on her. Mayama tried to protect Yamada from him (much like a mother) as he says he wants her to meet a guy who treasures and don't just hook her up for fun. Takamoto was searching for jobs and doing his final project, which later on was given name by Hanamoto-sensei. This name made the idea become clear and his work masterpiece.
#16 - And so, I Begin to Run
Season 1 - Episode 23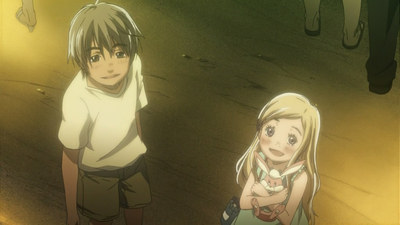 #17 - We're a Continously Spinning Ferris Wheel
Season 1 - Episode 24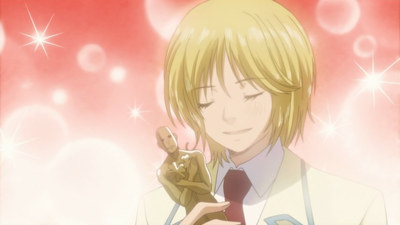 #18 - He Came Back
Season 1 - Episode 18