Hogan's Heroes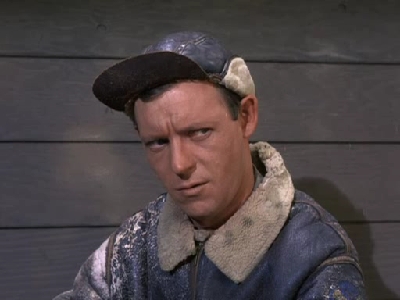 #1 - Request Permission to Escape 8.08
Season 1 - Episode 32
Jilted by his girlfriend back home, Carter requests permission to escape so that he can somehow woo her back. Hogan agrees --- but only if Carter can accomplish one last task of passing bogus battle plans on to the Germans.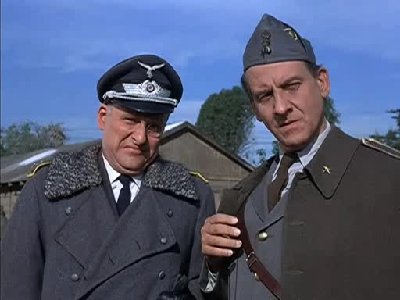 #2 - The Pizza Parlor 8.08
Season 1 - Episode 22
When an Italian POW camp commander arrives at Stalag 13 to train under Colonel Klink, Hogan and his gang try to convince the new arrival to go to work for the Allies by plying him with pizza.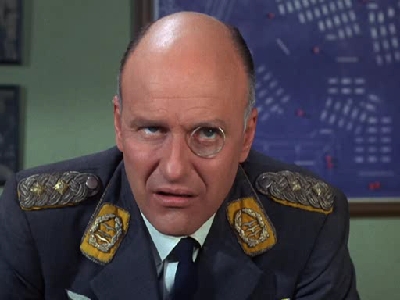 #3 - Will the Real Adolf Please Stand Up? 8.03
Season 2 - Episode 12
With camp security raised, Hogan and his men are desperate to smuggle some top-secret photos of German fortifications to the allies. The solution? Make liberal use of Carter's remarkable impersonation of Adolf Hitler.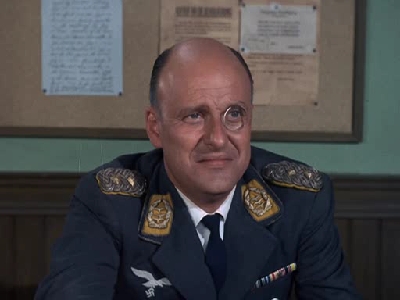 #4 - Art for Hogan's Sake 8.01
Season 2 - Episode 16
An assertive General Burkhalter "requisitions" the famous Édouard Manet painting, "The Fife Player," from the Louvre museum in Paris to give to Hermann Goering as a birthday present. Undaunted by the seeming impossible logistics, Hogan and LeBeau decide to steal it back!
#5 - A Tiger Hunt In Paris (2) 8.00
Season 2 - Episode 11
Part 2 of 2. While trying to free the underground agent "Tiger" in Paris, Hogan must seek help from a Parisian fortune teller and also enlist the aid of a man who is a look-alike for Nazi Police Chief Heinrich Himmler.
#6 - The Flame Grows Higher 8.00
Season 1 - Episode 31
Somewhere along the elaborate, intricate underground escape rout there is a disastrous weak link, Determined to find it, Hogan, Newkirk and Lebeau decide to break out of Stalag 13 by following the escape route themselves.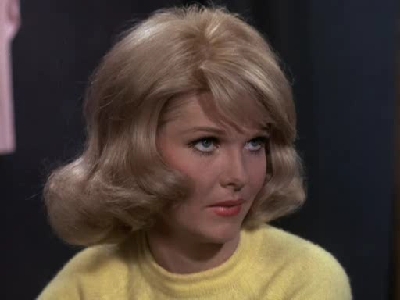 #7 - I Look Better in Basic Black 7.98
Season 1 - Episode 28
The men of Stalag 13 have no interest in tunneling into a neighboring barracks that houses new prisoners --- until they discover that the new detainees are women!
#8 - The Informer 7.96
Season 1 - Episode 1
At Stalag 13, a German prisoner-of-war camp, Colonel Robert Hogan and his fellow cohorts are a subversive group with many hidden talents. However, a spy has been planted amongst the men by the Germans. And when he learns of the gang's subversive operations, "Hogan's Heroes" must act fast to discredit him.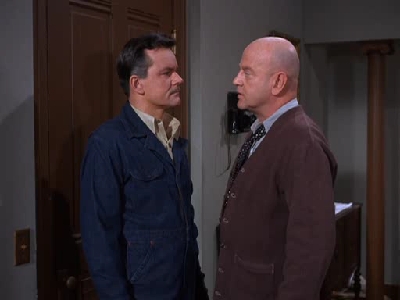 #9 - The Great Brinksmeyer Robbery 7.95
Season 2 - Episode 18
When the gang's hidden cache of money --- needed to purchase a secret map --- goes up in smoke, the men of Stalag 13 must come up with a way to replace the cash --- and decide to pull off a bank heist in the nearby town.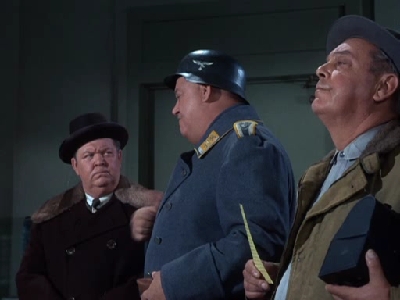 #10 - The Swing Shift 7.93
Season 2 - Episode 21
Masquerading as German workers, Hogan and the crew have made elaborate and foolproof plans to blow a German cannon factory sky-high --- but their plan backfires when Newkirk winds up being drafted into the German army!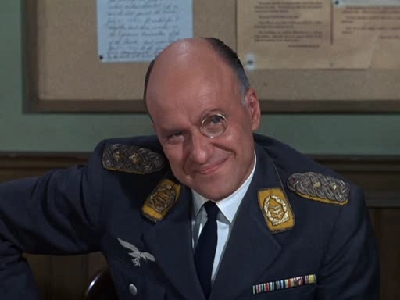 #11 - Praise the Führer and Pass the Ammunition 7.92
Season 2 - Episode 19
Hogan and his men are determined to create chaos during some staged war games a ruthless Nazi colonel has scheduled near Stalag 13. So what do you suppose would happen if the fake explosives planned for the exercises were somehow replaced with live ammunition?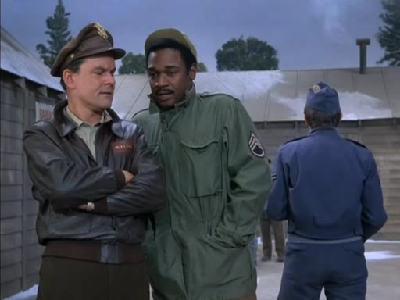 #12 - The Safecracker Suite 7.92
Season 1 - Episode 27
Colonel Klink's happy reunion with an old military buddy ends abruptly when the man is arrested by the Gestapo. Will Klink end up in the clink as well?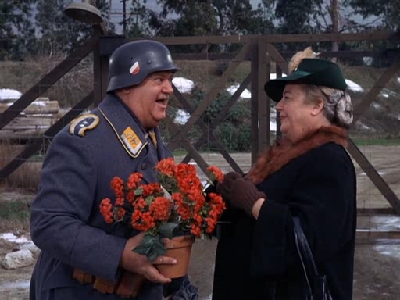 #13 - Killer Klink 7.89
Season 2 - Episode 24
The bumbling Sergent Schultz has unwittingly been conned into making a trip to Heidelberg as courier for the underground, but after upsetting Colonel Klink, the sergeant is ordered to remain grounded at the camp. How will Hogan and the gang win him a new weekend pass?
#14 - Hogan's Hofbrau 7.88
Season 1 - Episode 13
When two ruthless German officers put the squeeze on Colonel Klink to contribute money to their phony cause "or else," Hogan and the gang must scramble to come up with the cash and deliver it in time to keep Klink out of harm's way as the camp's inept commandant.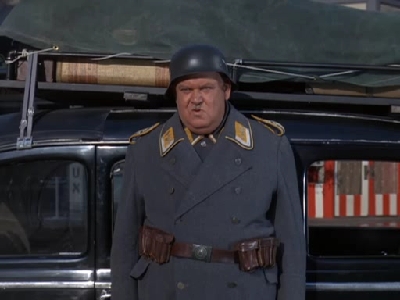 #15 - A Tiger Hunt In Paris (1) 7.88
Season 2 - Episode 10
In the first of a two-part story, "Tiger," a female underground agent, is arrested while trying to document some secret German bases and is held in Paris for questioning. So Hogan and LeBeau become stowaways aboard Klink's staff car and head for Paris to free her.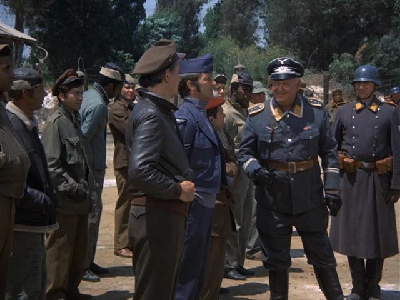 #16 - Kommandant Schultz 7.88
Season 6 - Episode 7
When Schultz is put in command, his mania for power jeopardizes Hogan's plan to smuggle uranium to London.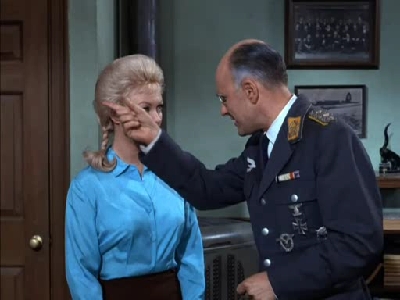 #17 - Psychic Kommandant 7.87
Season 1 - Episode 25
A startling, deadly new German weapon --- a secret, noiseless aircraft --- has been brought to Stalag 13 for testing, and Hogan's gang must do there best to tarnish its image so the Germans will cease production of the experimental plane.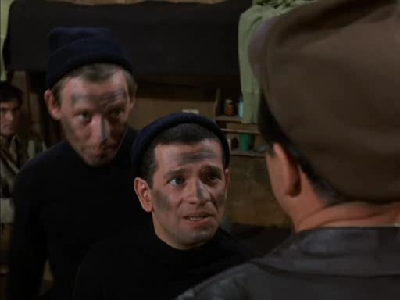 #18 - The Assassin 7.86
Season 1 - Episode 29
An important German nuclear scientist must be eliminated and Hogan's crew is asked to preform the task --- a plan that takes an unexpected twist when the scientist comes to the Hogan and asks for help in fleeing the Nazi regime.
#19 - Reverend Kommandant Klink 7.85
Season 2 - Episode 25
When a French flier is captured, the Nazis verbally malign the man's fiancee in an attempt to get him to reveal important information. To keep him from cracking under the interrogation, Hogan smuggle the man's girlfriend into the stalag and arranges for the two to be married.
#20 - The Prince from the Phone Company 7.84
Season 1 - Episode 26
Kinchloe dresses up as an African prince, whom Hogan has kidnapped, in order to ask the Germans for money to open a submarine base. Complications arise when the prince's wife arrives.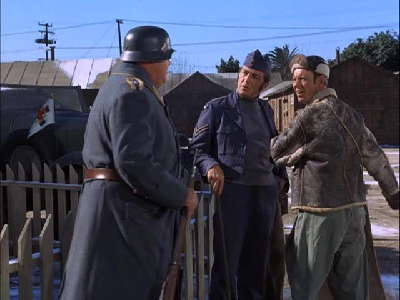 #21 - The Big Dish 7.83
Season 4 - Episode 24
Hogan's latest mission: destroy an elaborate anti-aircraft defense system designed by a beautiful English woman who has defected to Germany.
#22 - The Gold Rush 7.83
Season 1 - Episode 18
A new prisoner reveals that a local bank nearby houses a shipment of gold stolen from the Bank of France by the Germans. When Hogan hears of the glittering cash, he decides it would be only proper to steal it back --- and return it to France after the war!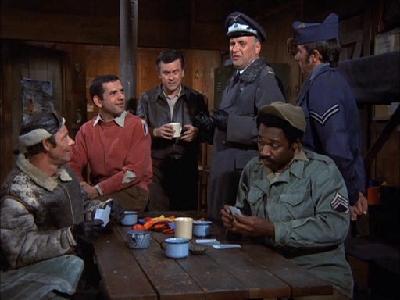 #23 - How's the Weather? 7.82
Season 5 - Episode 15
Hogan throws an anniversary party for Klink, planning to use party balloons to forecast the weather.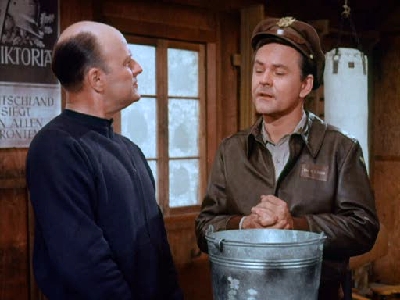 #24 - Get Fit or Go Fight 7.81
Season 5 - Episode 16
Hogan convinces Klink to get back in shape so he won't be shipped to the Russian front.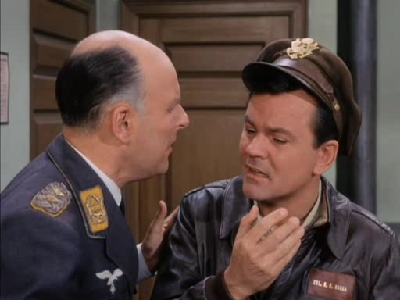 #25 - The Great Impersonation 7.81
Season 1 - Episode 21
When LeBeau, Newkirk and Carter are captured by the Gestapo during a sabotage mission, Hogan must convince the affable sergeant Schultz to impersonate the stern Colonel Klink and demand their release.