Highlander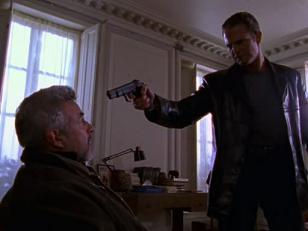 #1 - Not To Be (2) 8.60
Season 6 - Episode 13
Fitz died three hundred years ago... Horton has taken over the Watchers... Joe Dawson has been reduced to a bitter, penniless vagrant... Amanda is a black widow... and Methos has rejoined the Horsemen to avenge his fiance's death. If you think that's bad, just wait till you find out what's happened to Richie and Tessa.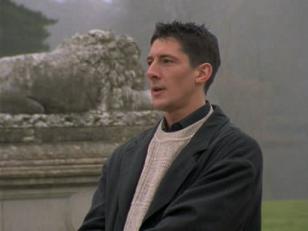 #2 - Forgive Us Our Trespasses 8.50
Season 5 - Episode 18
After the Scottish massacre at the Battle of Culloden in 1746, Duncan MacLeod was a man possessed, obsessed, with killing the English bastards who had destroyed his people. Now Immortal Steven Keane has come to make MacLeod pay for his murderous crimes. Amanda urges MacLeod to take Keane's head and be done with it, but in his heart MacLeod knows that Keane is right -- he is a murderer -- and that Keane is judging him just like MacLeod has judged so many others.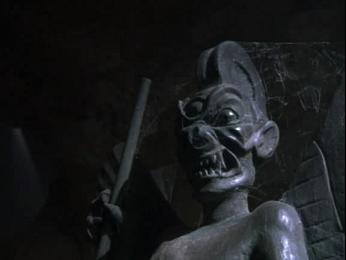 #3 - Archangel (1) 8.50
Season 5 - Episode 20
The dead are walking the streets of Paris. The forces of evil are coming. Is MacLeod being readied for some higher calling -- or is he simply losing his mind?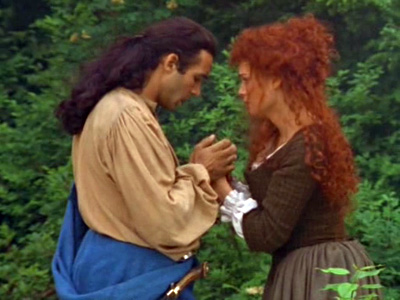 #4 - Homeland 8.32
Season 4 - Episode 1
McLoud bought a Celtic bracelet once given to the love of his mortal life and after her tragic death he buried it with her. He returns to Glen Finnin to return the bracelet to her grave and learns of several gruesome ritualistic killings based around the one immortal who killed Mac's father. Naturally Mac must get to the bottom of the killings and keep his head in the process.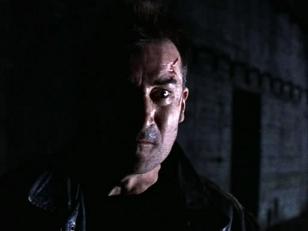 #5 - Revelation 6:8 (2) 8.27
Season 5 - Episode 13
One by one, Kronos is putting the Four Horsemen back together. Once they struck fear in the hearts of men with sword and axe. Today, their weapons of destruction are different, but their goal is the same: to bring mankind what it fears most, the Apocalypse. Only Duncan MacLeod stands between them and the end of the world.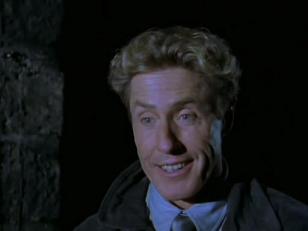 #6 - To Be (1) 8.11
Season 6 - Episode 12
The popular series lays down its sword after six seasons in this stirring finale, in which MacLeod makes the ultimate sacrifice to save the lives of Amanda and Joe Dawson... then reunites with old friend Hugh Fitzcairn, and gets a look at what the world-- and his friends' lives-- would be like without him.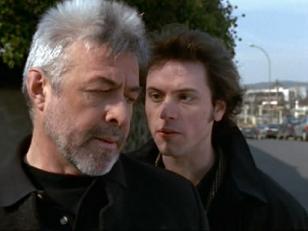 #7 - One Minute To Midnight (2) 8.09
Season 5 - Episode 1
Immortals and Watchers are poised at the brink of war. On the orders of the Watcher Tribunal, every Watcher in Europe is hunting for MacLeod, to bring him in dead or alive. MacLeod discovers that the real killer is Jacob Galati, a Gypsy MacLeod once traveled with, who has vowed to destroy all the mortals who wear the Watcher tattoo, convinced they are all out to destroy Immortals.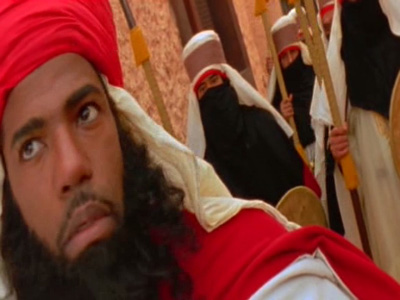 #8 - Promises 8.08
Season 4 - Episode 15
In 1755, MacLeod made a promise in order to save the life of a young friend. It comes back to haunt him when Kassim, the Immortal to whom he made the promise, demands that MacLeod assassinate the tyrannical dictator of a small Middle Eastern country. When his refusal gets a good man killed and puts Rachel's life in jeopardy, MacLeod is torn between doing what he believes is right and keeping his promise.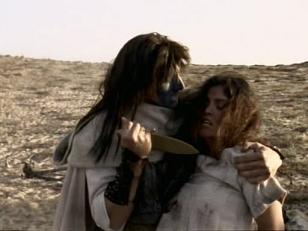 #9 - Comes a Horseman (1) 8.08
Season 5 - Episode 12
MacLeod knew him as Melvin Koren, a desperado who left a trail of death and fire across the Old West, but Cassandra remembers him as an evil far older. He is Kronos, leader of the Four Horsemen, mounted Bronze Age raiders who murdered, raped, and pillaged their way across two continents. Never was a band of Immortals more cruel or more feared. He destroyed Cassandra's people and she's been hunting him across the millenia. But Kronos has a different target now -- Methos.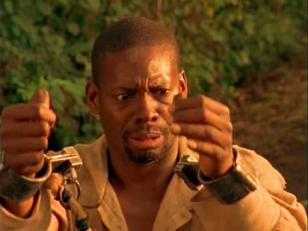 #10 - Manhunt 8.00
Season 5 - Episode 4
Carl Robinson, the former slave turned baseball player, has finally found the good life as a Major Leagues star -- but when Carl is challenged by another Immortal and witnesses find him standing over the decapitated body, Carl is forced to go on the run from the cops. He turns to MacLeod for help when he is pursued by lawman Matthew McCormick, who has more than just a professional interest in taking Carl into custody.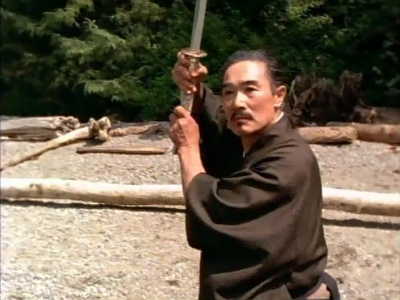 #11 - The Samurai 7.94
Season 3 - Episode 1
After Midori Koto sees her husband, rich industrialist Michael Kent, murder her lover, she kills Kent and runs to MacLeod for protection. She reminds MacLeod of a vow of protection his ""ancestor"" (actually MacLeod himself) made to her family over 200 years before. Flashbacks tell the story of MacLeod coming to the aid of the samurai Hideo Koto after MacLeod is shipwrecked in Japan. Hideo befriends MacLeod -- even though the penalty for helping a ""barbarian"" in isolationist Japan is death. When Hideo is forced to commit ritual hari kari by his feudal overlord for that crime, MacLeod serves as his second. He vows to Hideo he will always protect the Koto family and is bequeathed the dragon head katana sword he uses to this day. Back in the present, MacLeod discovers that Kent is an Immortal and he's still alive. In order not to further dishonor her family's name, Midori returns to Kent. Kent challenges MacLeod, who fulfills his vow to the Koto family and frees Midori from her loveless mar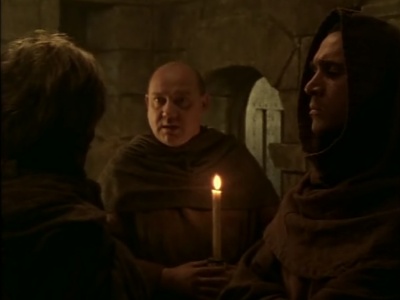 #12 - Song of the Executioner 7.93
Season 3 - Episode 14
In the 1600s, MacLeod sought refuge for a time in a monastery founded by Paul, another Immortal. There he encountered Kalas, an Immortal monk with a heavenly singing voice. When MacLeod discovered that Kalas was routinely taking the heads of Immortals as they left the sanctuary, MacLeod and Paul expelled Kalas from the monastery, separating him from the music that was his life. Now in the present, Paul and his choir have been lured out of their monastery for a concert tour. When Paul disappears after a concert, MacLeod discovers that Kalas is after his revenge. Meanwhile, two mysterious deaths at the hospital seem to be linked to negligence on Anne's part. Later, when drugs are found in Joe's bar, it becomes obvious that Kalas is trying to destroy MacLeod's friends before coming for him. MacLeod confronts Kalas and finds that Kalas is a strong and skillful fighter, better than MacLeod has faced before, and is nearly the victor. To save himself, MacLeod throws himself off the concert ha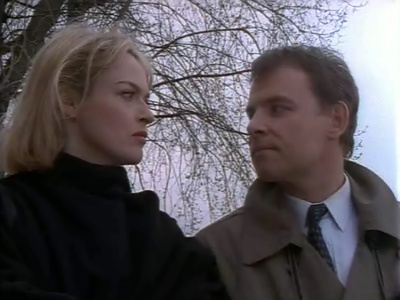 #13 - Counterfeit (2) 7.93
Season 2 - Episode 22
Joe Dawson arrives in Paris to let MacLeod know that Horton may still be alive and coming after him. However, when MacLeod meets ""Lisa Milon,"" a dead-ringer for Tessa (Lisa Halle after plastic surgery), all thoughts of Horton and the Watchers go out of his head. Richie, unsure if Mac is thinking clearly, goes to Dawson for help and winds up taking a bullet for him when Horton tries a hit. Lisa is kidnapped, and MacLeod insists on going after her even though his friends warn him it may be a setup. He can't take a chance on burying her again. When Lisa finally tries to kill MacLeod, he turns the tables on her and Horton at long last gets what's coming to him.
#14 - Mortal Sins 7.92
Season 3 - Episode 19
Father Bernard has a secret he thought he'd buried 50 years ago at the bottom of the Seine. When Ernest Daimler, the Nazi Major who Bernard killed as a young boy and threw in the river, appears at his church looking not a day older than the day he died, Father Bernard realizes he's like MacLeod. As a child, Bernard watched MacLeod die and revive during a mission for the French Resistance and MacLeod swore him to secrecy. Bernard goes to MacLeod for help. Meanwhile, Anne tells MacLeod that she is pregnant -- by an old friend she sought for comfort after MacLeod's ""death."" MacLeod tries to adjust to the concept of being a father. When Daimler kills Father Bernard and comes after Anne, MacLeod kills Daimler and Anne witnesses what being part of MacLeod's life really means. Unable to deal with the part of herself that wanted to see Daimler die, Anne leaves MacLeod.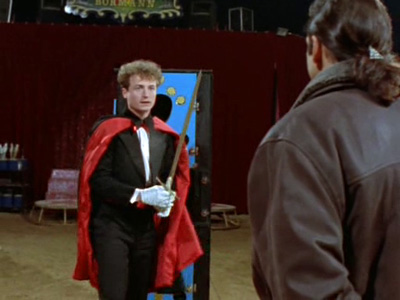 #15 - The Immortal Cimoli 7.90
Season 4 - Episode 17
Two-bit magician Danny Cimoli gets a whole new act when he's hit by a truck and becomes The Immortal Cimoli. Amanda and MecLeod find him in a circus, taking bullets in the heart to the delight of the audience and blissfully unaware he's now part of The Game. MacLeod tries to get Danny into shape when Crusader Damon Case comes to claim his head, but Danny's more interested in achieving ""real"" immortality -- going down in history as a magician even greater than Houdini.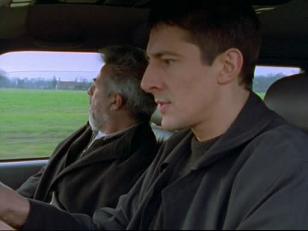 #16 - Indiscretions 7.89
Season 6 - Episode 11
Methos and Joe Dawson join forces when past indiscretions threaten their lives-- and loved ones-- in the present. Morgan Walker has been nursing a grudge against Methos for two hundred years, and now he may finally get the chance to take his revenge... by kidnapping Joe's daughter.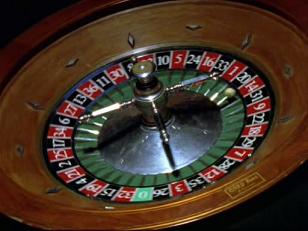 #17 - The Ransom of Richard Redstone 7.89
Season 5 - Episode 14
The Chateau LeMartin has been in Marina's family for generations, but now the slimy Carlo Capodimonte threatens to foreclose on an old loan and take the chateau for himself. Desperate to save the family heritage, Marina kidnaps an American millionaire in order to pay off the loan. Unfortunately for Marina, the rich and charming ""Richard Redstone"" she has tied up in the cellar is none other than Richie Ryan.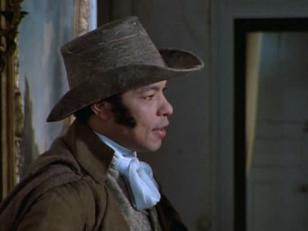 #18 - Double Jeopardy 7.89
Season 5 - Episode 17
Are MacLeod and the police seeing a ghost when the evidence in a diamond theft and poison gas murder points to the very evil, but very dead, Xavier St. Cloud? CID Agent Renee Delaney returns to ask for MacLeod's help in finding the killer. Could it be Xavier or simply a memorial to a fallen teacher by Xavier's former student, Morgan D'Estaing?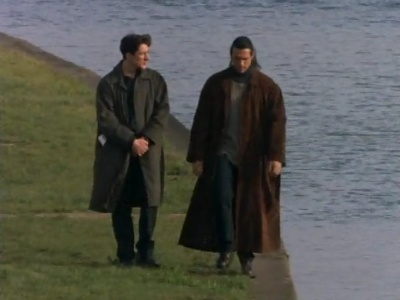 #19 - Methos 7.88
Season 3 - Episode 16
When two Watchers end up dead by Kalas' hand, Joe realizes that Kalas is looking for Methos, the mythical ""oldest Immortal."" MacLeod knows that, with Methos' quickening, Kalas would finally be strong enough to defeat him. Kalas and MacLeod race to be the first to find Methos. Meanwhile, Richie muscles his way onto a top level motorcycle racing team and the champion, Basil, starts to get nervous. Flashbacks are to Paris in the 1920s, when Kalas, then known as Antonio Neri, was the toast of the opera world. When Kalas threatens a young girl in MacLeod's protection, they fight. Kalas escapes, but not before MacLeod inflicts a throat wound that destroys Kalas' vocal chords and the singing that has been his life since the Middle Ages. Kalas nearly takes Methos in battle and, realizing that he will not be able to defeat Kalas, Methos offers his own head to MacLeod. MacLeod refuses and challenges Kalas on his own, nearly defeating him when the police arrive to send Kalas to prison for the dea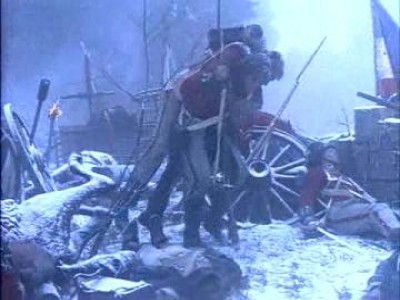 #20 - Band of Brothers 7.88
Season 1 - Episode 13
Warning comes from MacLeod's old friend Darius, a monk over 2000 years old, that Grayson, Darius' one-time protege, is now stalking Darius' other students -- among them, possibly, MacLeod. Grayson, disillusioned that his former comrade-in-arms has become a man of peace, is killing Darius' mortal students in order to draw the monk off holy ground and into combat. MacLeod must protect peace activist Victor Paulus, another of Darius' students, from Grayson's plot to assassinate him. Later he joins Richie and Tessa in France where they will live while Tessa takes up her new job as curator of a traveling collection.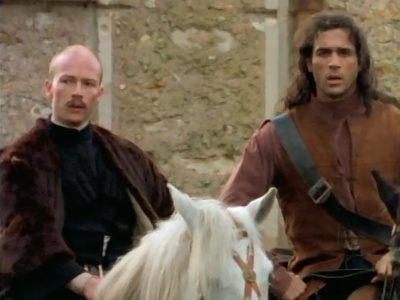 #21 - Testimony 7.87
Season 3 - Episode 18
MacLeod decides to tell Anne the truth about his Immortality and she flies to Paris to be with him. En route, Anne helps save the life of a young woman, Tasha, who turns out to be smuggling drugs for the Russian Mafia. Tasha is the lover of Kristov, the head of the Russian gang and formerly the leader of the band of Cossacks MacLeod encountered on his way to the Orient in 1750. Concerned about Tasha, Anne tries to convince her to testify against Kristov, while Kristov is determined to make sure Tasha dies before she can testify. Richie is kidnapped by Kristov as a pawn in this game. MacLeod must choose between taking down Kristov or saving Richie and Richie finds he must grow as an Immortal -- or die.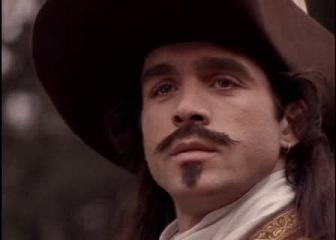 #22 - Saving Grace 7.83
Season 1 - Episode 17
Grace Chandel has been a Good Immortal, working for the betterment of mankind as a midwife, doctor, and scientist over the centuries. Her one weakness is another Immortal, Carlo Sendaro, a former lover who is obsessed with her and refuses to let her go. He slays Grace's current (mortal) lover and, when she refuses to run off with him, frames her for the killing. She turns to her old friend Duncan MacLeod for help.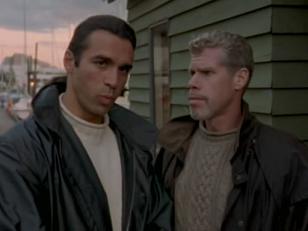 #23 - The Messenger 7.82
Season 5 - Episode 10
Richie's found a new teacher: an Immortal who preaches a message of peace. An Immortal who believes that all Immortals can lay down their swords and live together as brothers. An Immortal who claims to be the oldest of their kind still alive -- Methos. Will laying down his sword in the name of peace mean Richie will lose his head? And what does this mean for the friend MacLeod already calls Methos?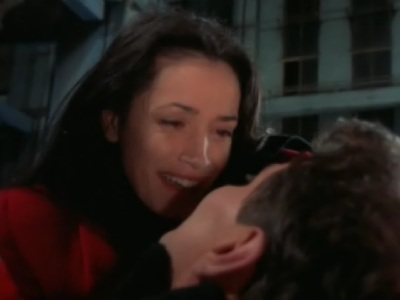 #24 - Till Death 7.82
Season 4 - Episode 19
When Gina and Robert de Valicourt met 300 years ago, even Gina's suitors MacLeod and Fitzcairn had to admit they were destined for each other. Each century, as Robert and Gina renewed their wedding vows before their friends and fellow Immortals, their love grew stronger. But now their marriage is on the rocks. MacLeod decides it's up to him to reunite the once happy couple, and he enlists a very unwilling accomplice in his cunning plan.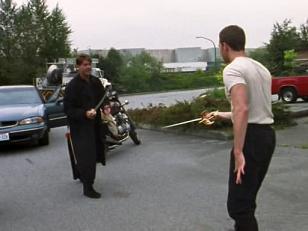 #25 - Haunted 7.82
Season 5 - Episode 8
Jennifer Hill believes the spirit of her dead husband Alec, an Immortal, is still with her. She comes to Alec's old friend MacLeod and begs him to appease Alec's spirit by whacking the son-of-a-bitch who took Alec Hill's head. Richie finds himself strangely attracted to the grieving young widow -- until he realizes he's the son-of-a-bitch who took Alec Hill's head.