Haven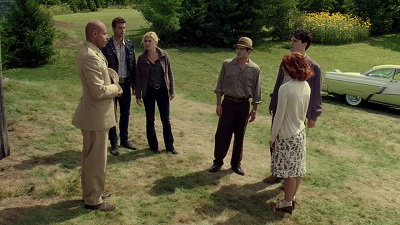 #1 - Thanks for the Memories 8.55
Season 3 - Episode 13
As Audrey grapples with her fate; at the same time she, Nathan and Duke prepare for a showdown with the Bolt Gun Killer.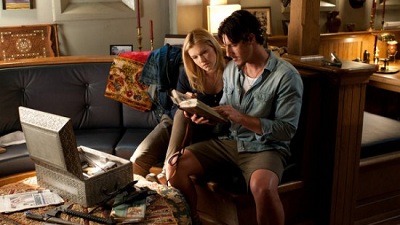 #2 - Sins of the Fathers 8.51
Season 2 - Episode 12
Haven's dead rise from their graves to reveal the town's secrets... and those of Audrey, Nathan, and Duke.
#3 - Sarah 8.41
Season 3 - Episode 9
A Troubled war veteran sends Duke and Nathan back to 1955. Meanwhile, in the present Audrey tries to deal with an altered timeline where Driscoll's men have taken over the town.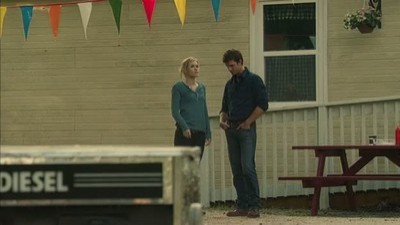 #4 - Business as Usual 8.41
Season 2 - Episode 11
With Nathan's help, Audrey finally locates Lucy Ripley and goes to confront her. Meanwhile, Duke and Dwight join forces to discover what Duke's father Simon left for his son.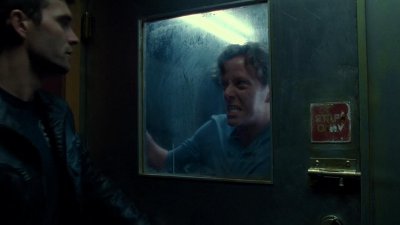 #5 - The New Girl 8.32
Season 4 - Episode 5
Lexie, the new girl in town, joins Nathan on a hunt for a deadly trouble that changes its victims' personalities.
#6 - Magic Hour (2) 8.31
Season 3 - Episode 8
Audrey and Duke return from Colorado. Audrey, Duke and Tommy try to find the woman with the resurrection touch. Meanwhile, the Teagues realizes that the Bolt Gun Killer has tricked them and track the murderer to his real target.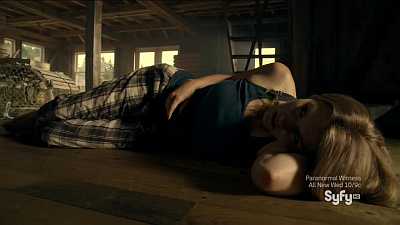 #7 - The Trouble With Troubles 8.28
Season 4 - Episode 10
Audrey finds herself in a different Haven where troubles don't exist.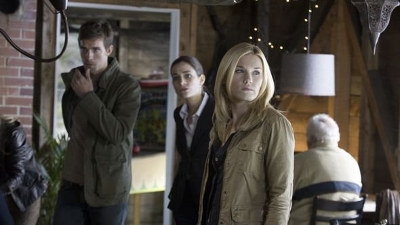 #8 - A Tale of Two Audreys 8.28
Season 2 - Episode 1
The Biblical Plagues of Egypt strike Haven, while Audrey deals with a woman who claims that she is Audrey Parker and Nathan copes with the death of his father. Meanwhile, Reverend Driscoll begins his plan to take control of Haven and eliminate the Troubled.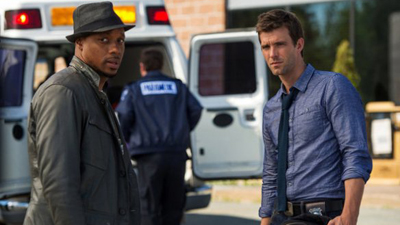 #9 - Magic Hour (1) 8.26
Season 3 - Episode 7
While Audrey and Duke track down the Colorado Kid's parents, Nathan and Tommy investigate Troubled incidents involving the resurrection of dead for payment.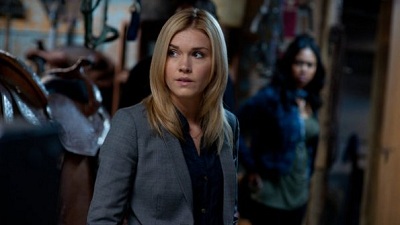 #10 - Audrey Parker's Day Off 8.26
Season 2 - Episode 6
Audrey finds herself trapped by time when a repeating cycle of events involving a runaway car lead to the deaths of her loved ones.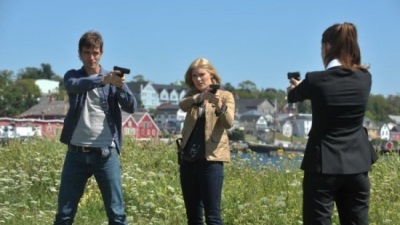 #11 - Spiral 8.25
Season 1 - Episode 13
As the mysterious cracks spread throughout Haven at an increasing rate, a mysterious criminal returns to Haven and Audrey discovers the secrets of her past and her mother's.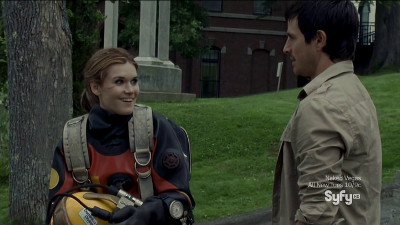 #12 - Crush 8.23
Season 4 - Episode 8
A deadly sea trouble threatens to crush the town.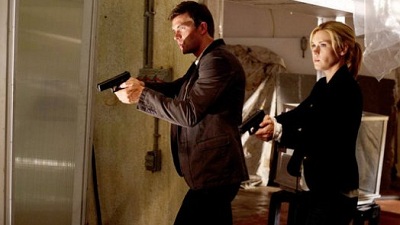 #13 - Burned 8.22
Season 3 - Episode 10
Facing the looming prophecy of her disappearance in just a few days, Audrey tries to do anything that will alter her fate, but a series of events bring her face-to-face with the Bolt Gun Killer.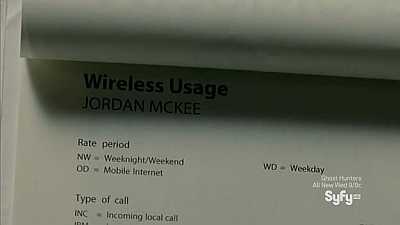 #14 - Lay Me Down 8.22
Season 4 - Episode 7
Nathan and Lexie hunt a trouble that attacks Haven's citizens in their nightmares; Duke deals with the nightmare his brother has become.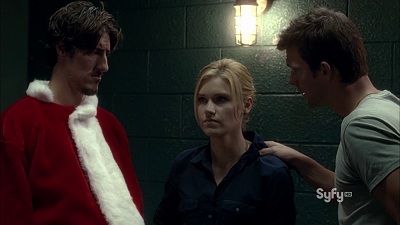 #15 - Lockdown 8.22
Season 2 - Episode 9
When a Troubled individual unleashes a rotting plague inside the police station, the new Chief orders a quarantine... trapping Audrey and the others inside. Meanwhile, Duke confronts Evi about her betrayal of him.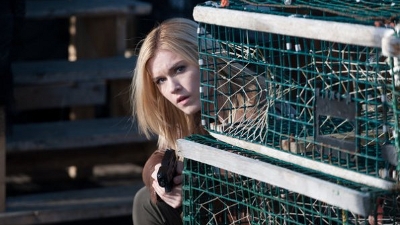 #16 - Fear & Loathing 8.22
Season 2 - Episode 2
People start seeing their worst fears, and Nathan and Audrey realize that the visions are tied to the theft of a puzzle board that can destroy Haven. Meanwhile, the new Audrey tries to track down the mysterious FBI Agent Howard and learns of his connection to the late Chief Wournos.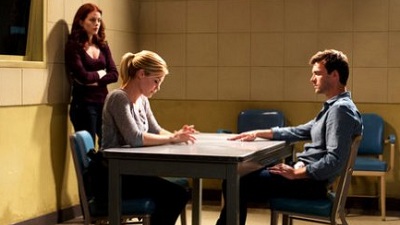 #17 - Last Goodbyes 8.19
Season 3 - Episode 11
When Haven falls into a deep sleep, Audrey must work with the only other person awake in town. Meanwhile, more questions arise about the Bolt Gun Killer.
#18 - Who, What, Where, Wendigo? 8.19
Season 2 - Episode 10
Audrey and Nathan take a search party into the woods to find a missing boy whose disappearance may be connected to the Troubles, and receive some unwanted help from Driscoll.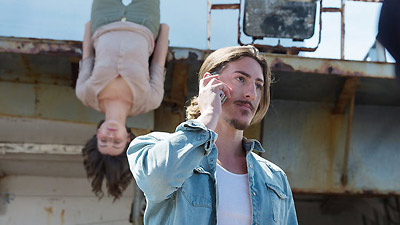 #19 - Lost and Found 8.19
Season 4 - Episode 4
Nathan and Dwight investigate missing children linked to an ancient legend, while Duke tries to find Audrey by focusing Jennifer's trouble.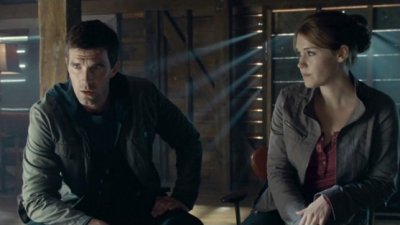 #20 - The Lighthouse 8.16
Season 4 - Episode 13
Audrey fights to remain herself as she tracks down William to sever their ethereal connection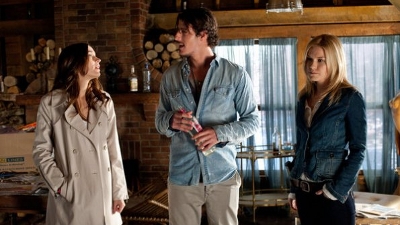 #21 - Love Machine 8.15
Season 2 - Episode 3
While FBI agent Audrey pursues the investigation into the fake Agent Howard, Nathan and Audrey deal with an outbreak of machines with minds of their own... and a desire to kill.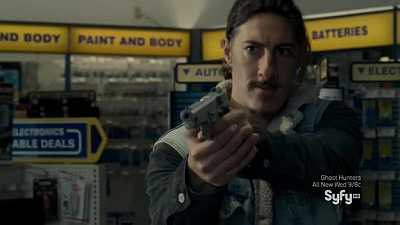 #22 - Countdown 8.15
Season 4 - Episode 6
Nathan, Duke, and Lexie find themselves in a race against time to find the troubled person responsible for turning people hard as stone.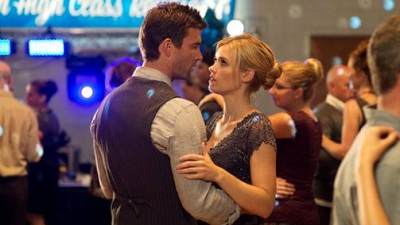 #23 - Reunion 8.15
Season 3 - Episode 12
Nathan and Duke try to help Audrey search for a troubled killer after a string of murders take place at the Haven High School.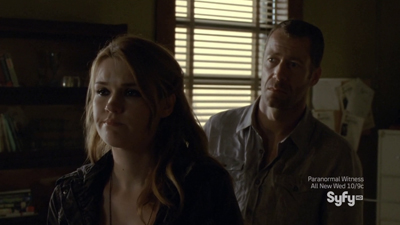 #24 - William 8.15
Season 4 - Episode 9
Audrey believes the thugs from the barn are holding William as a hostage.
#25 - When the Bough Breaks 8.15
Season 4 - Episode 12
William is determined to convince Audrey of the truth behind her origins; a seemingly unstoppable curse is unleashed.