Happy Endings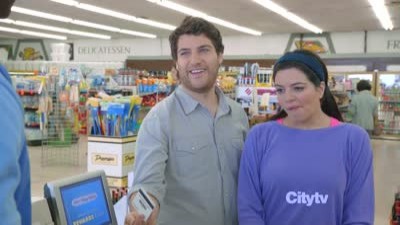 #1 - The Kerkovich Way 8.49
Season 2 - Episode 17
A panicked Alex enlists Jane's help in convincing Dave that something he's certain happened never did using "The Kerkovich Way," an ancient Serbian memory-wiping technique passed down through the Kerkovich clan. Meanwhile, Penny and Max are determined to finally beat an annoyingly perfect couple in the annual Rosalita's Run and Scavenger Hunt.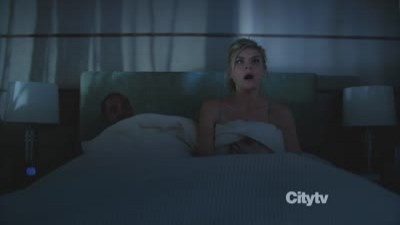 #2 - Cocktails & Dreams 8.45
Season 2 - Episode 16
Dave gets a liquor license for his food truck, making it a new hot spot. The gang avoids Dave because his signature drink gives them sex dreams about him.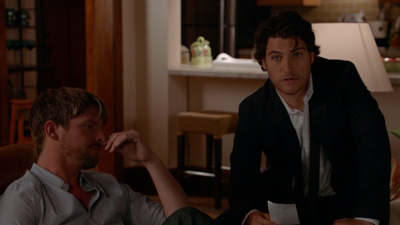 #3 - The Marry Prankster 8.38
Season 3 - Episode 12
When the gang pranks Max into thinking he won a big lotto jackpot, he vows revenge when they least suspect it. Meanwhile, Brad gets a new job as a CFO, but Jane is not amused when she learns the title is Chief Fun Officer and that Brad is working at a kids' gym.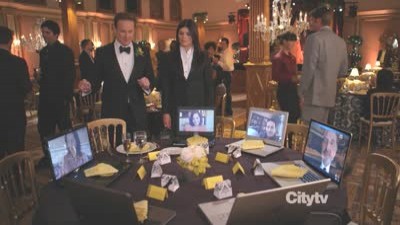 #4 - Four Weddings and a Funeral (Minus Three Weddings and One Funeral) 8.34
Season 2 - Episode 21
The gang find themselves at yet another wedding, this time the nuptials of Derrick and Eric. Brad struggles to tell Jane something important, Jane tries to find a way to help Eric hide the fact that the pricey reception must be downscaled, and Max tries to find the courage to perform with his old all-male Madonna cover band. Meanwhile, a dateless Penny is sad that she's at another wedding, alone, until she meets cute guy Chris via Skype.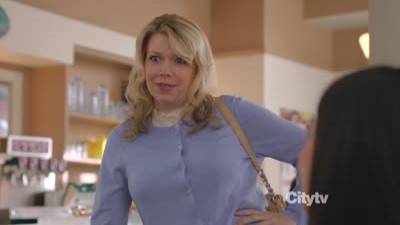 #5 - Big White Lies 8.25
Season 2 - Episode 20
Things spiral out of control after Penny tells a white lie to avoid an irritating childhood friend. Dave and Max's lonely and jealous landlord falls for Alex.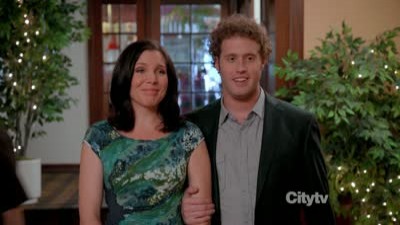 #6 - The Shershow Redemption 8.24
Season 1 - Episode 12
An old friend gets married, and the bride thinks Alex is a jinx; Penny and Derrick pretend to be engaged.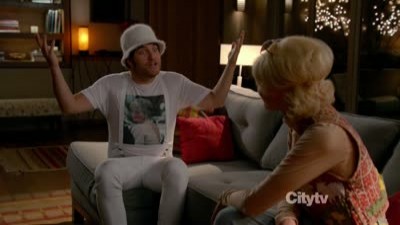 #7 - The Shrink, the Dare, Her Date and Her Brother 8.23
Season 2 - Episode 10
Dave has a surprising reaction when his shrink starts dating Penny. Max and Jane's fight over a sweater leads to a strange competition, and Alex and Brad bond when they discover a shared interest.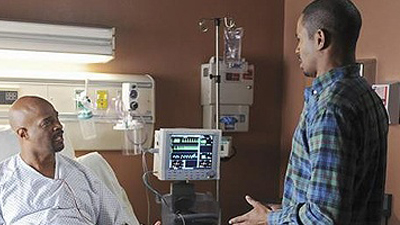 #8 - Like Father, Like Gun 8.22
Season 1 - Episode 5
When Brad's dad receives good news on some medical tests, his new view on life is difficult for Brad to accept; Penny meets an attractive Italian, but she can only speak to him when she's drunk.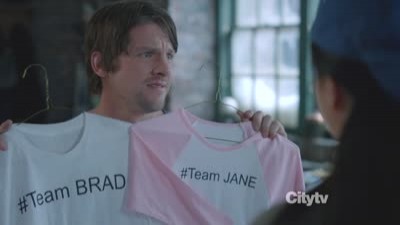 #9 - The Butterfly Effect Effect 8.21
Season 2 - Episode 15
The friends wait for Brad and Jane's annual "Spring Smackdown," their yearly blowout of a domestic squabble, to let them know when Max will come out of hibernation and when winter will end.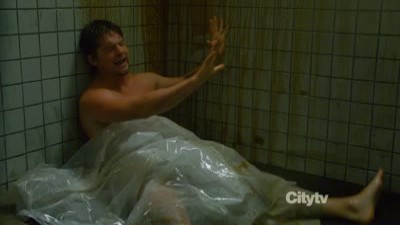 #10 - Of Mice & Jazz-Kwon-Do 8.21
Season 1 - Episode 6
Brad plays matchmaker to a co-worker; Penny regrets inviting Jane to her martial-arts class; Dave helps Alex with odd jobs, leading his friends to think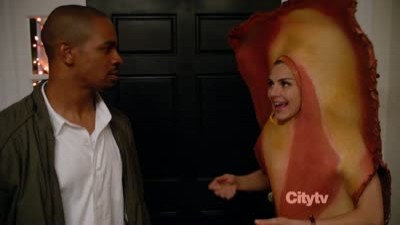 #11 - Spooky Endings 8.21
Season 2 - Episode 5
Penny, Max, Dave and Alex head to a Halloween warehouse party, where their costumes don't have the effect they anticipated. Meanwhile, Jane and Brad spend their Halloween house sitting for some friends in the suburbs.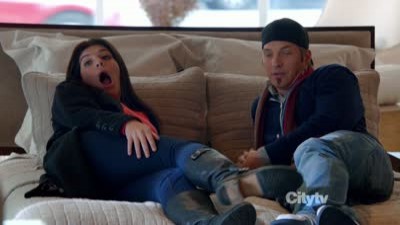 #12 - Makin' Changes 8.21
Season 2 - Episode 12
Jane encourages Penny to find a man and then change him to suit her expectations. Alex stages an intervention to stop Dave from his obsession with V-neck shirts.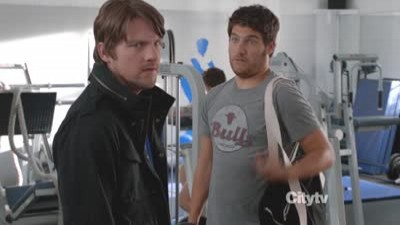 #13 - You Snooze, You Bruise 8.20
Season 2 - Episode 19
Dave finds himself bullied at the gym by Corey, and former bully Alex coaches him on how to fight back. Meanwhile, the residents at Brad and Jane's condo are fed up with Jane being too controlling as president of their home owners' association, and rise up to challenge her for the job.
#14 - Everybody Loves Grant 8.19
Season 2 - Episode 14
When the whole gang, with the exception of Dave, falls in love with Grant, Max wonders if he really is good enough to date the "perfect" guy. Meanwhile, Dave sets out to prove he's way cooler than Max's new boyfriend.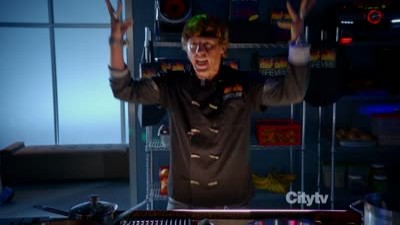 #15 - Bo Fight 8.18
Season 1 - Episode 10
Alex's string of "girls' nights out" doesn't sit well with Penny; Max pushes Dave to get even.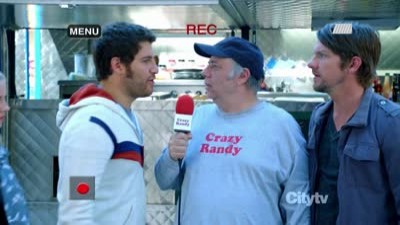 #16 - The Code War 8.16
Season 2 - Episode 7
When Max's high school girlfriend Angie, the girl he dated before he realized he was gay, returns to town, Penny (who was Max's girlfriend in college) starts to feel jealous. Meanwhile, Alex starts to develop an unusual crush on Max. When Dave starts dating Angie, Max becomes angry and declares a "code war". Jane finds out that Brad has a "work wife", so she sets out to obtain a "work husband".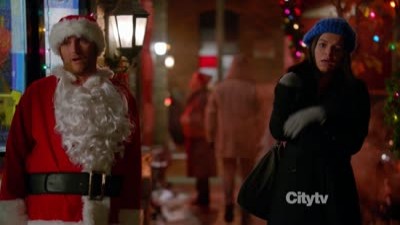 #17 - Grinches Be Crazy 8.15
Season 2 - Episode 9
Max agrees to dress up as Santa for Penny's charity event. Jane accidently gives housekeeper Gita the envelope stuffed with money for their big Xmas getaway to Turks & Caicos, instead of the $200 Christmas tip she had planned. Dave cashes in all the homemade coupons Alex gave him as gifts from past Christmases.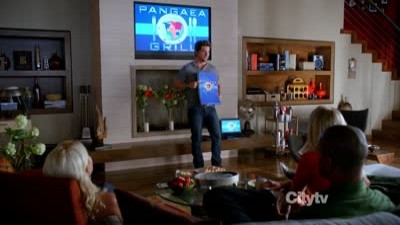 #18 - Dave of the Dead 8.13
Season 1 - Episode 7
Dave shocks everyone by quitting his job and plans to open a restaurant; Jane and Max face off in silly challenges; Penny is exhausted by trying to keep up with her new boyfriend's friends.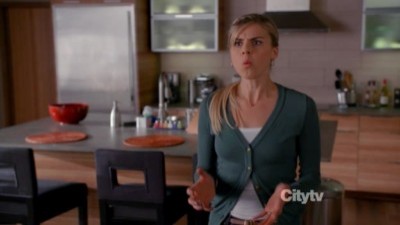 #19 - Your Couples Friends & Neighbors 8.11
Season 1 - Episode 3
Jane thinks she and Brad should befriend a sophisticated couple; Max and Dave notice that things are disappearing from their apartment; Alex starts dating an artist.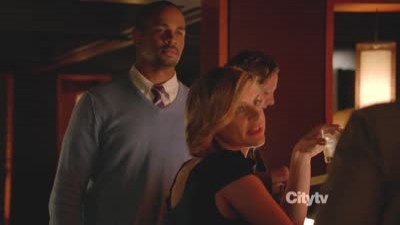 #20 - Party of Six 8.08
Season 2 - Episode 18
After years of bad luck every time the gang celebrates Penny's birthday, the gang starts to believe the day is cursed.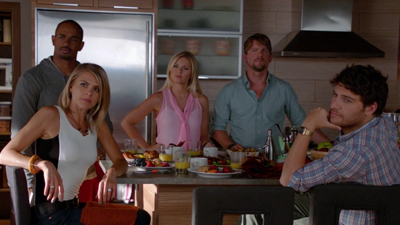 #21 - Sabado Free-Gante 8.08
Season 3 - Episode 2
Dave and Alex's inability to commit to a new apartment proves to be quite a challenge for their real-estate agent, while Jane pulls out all the stops when she takes Penny car shopping. Later, Max shows out-of-work Brad how easy it is to spend a cashless Saturday in Chicago.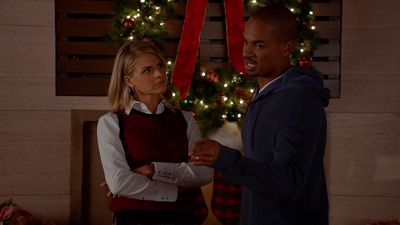 #22 - No-Ho-Ho 8.07
Season 3 - Episode 7
The gang discovers that Jane has been lying about her birthday, and that she was actually born on Christmas but never liked her natal day being trumped by the holiday. With that in mind, they throw her a celebration that is Christmas-free and all about Jane.
#23 - Mein Coming Out 8.04
Season 1 - Episode 4
Max's friends encourage him to tell his parents he is gay; Penny meets her perfect man.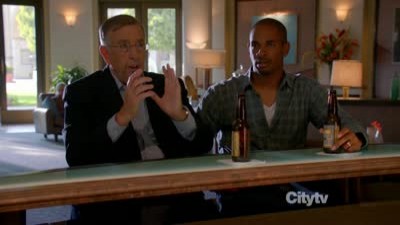 #24 - Lying Around 8.04
Season 2 - Episode 6
Brad discovers that Jane's old sorority sister is coming for a visit, so he lies and says he has a work retreat out of town, when he's actually on "staycation" in a fancy hotel in the city. Penny becomes jealous when Alex dates her former boyfriend Liam, and Max and Dave make a commercial to promote the "Steak Me Home Tonight" food truck.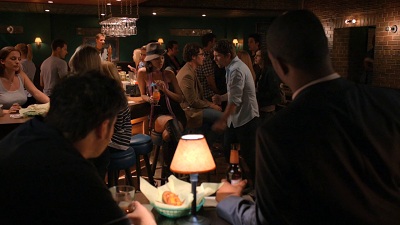 #25 - The Quicksand Girlfriend 8.04
Season 1 - Episode 2
Dave's fling begins turning into a relationship he doesn't want; Jane tries to help Alex find a roommate.