Hajime no Ippo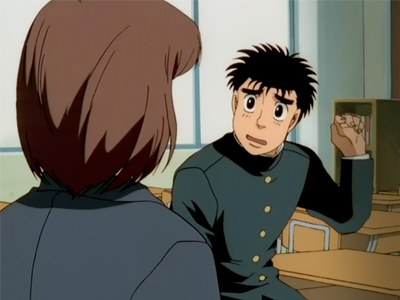 #1 - The First Step 7.82
Season 1 - Episode 1
Ippo is a high school student who works full time at his mother's fishing though. Because of this, he gets bullied on by the kids at his school. That's when his life turns around, when a professional boxer happens to be jogging along the way, and introduces Ippo to the world of boxing.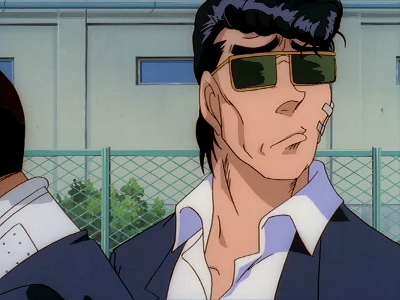 #2 - Burning Youth
Season 1 - Episode 63
The past of Aoki and Kimura is shown.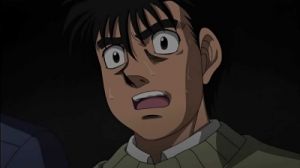 #3 - To a Promise
Season 2 - Episode 3
The third episode of the second season continues on the OPBF Match with Miyata against Arnie. With almost everytime Miyata is about to fall down from hits of the champ, but then he tooks big step and takes the OPBF Champion Arnie Gregory to the ground. The count starts, and the episode ends.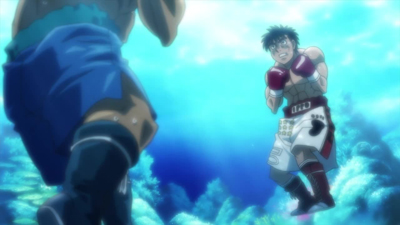 #4 - The Dempsey Roll Destroyed
Season 3 - Episode 2
With his title on the line, Ippo goes toe-to-toe with Shimabukuro. The battle is so intense Ippo doesn't even have room to breathe, to the point he starts turning blue! With Ippo struggling at the "bottom of the ocean," has Shimabukuro met his goal of destroying the Dempsey Roll?!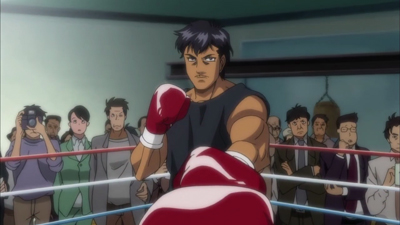 #5 - The Strength of the World
Season 2 - Episode 5
#6 - 3 Months to Counter
Season 1 - Episode 5
Ippo trains for a rematch.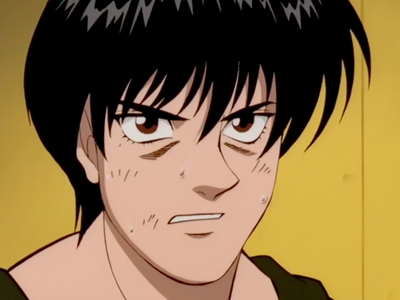 #7 - The Opening Bell of the Rematch
Season 1 - Episode 6
Ippo and Miyata face off in a rematch.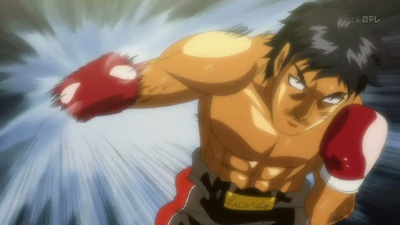 #8 - The Advent of the Devil
Season 2 - Episode 7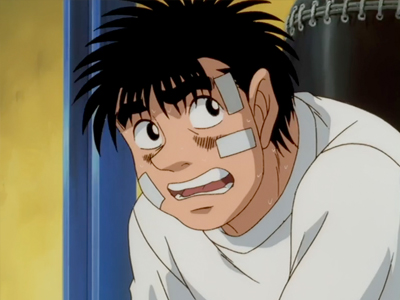 #9 - Promise to Meet Again 7.75
Season 1 - Episode 8
Ippo trains with Takamura and discovers the hardship of pro boxing.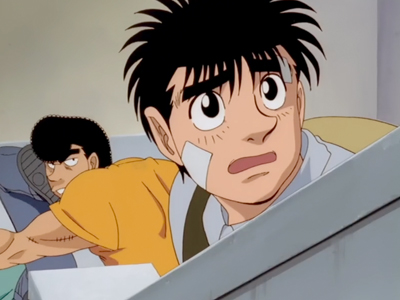 #10 - Shadow Boxing
Season 1 - Episode 4
Ippo practices shadow boxing.
#11 - Spirit For One Last Attack
Season 2 - Episode 8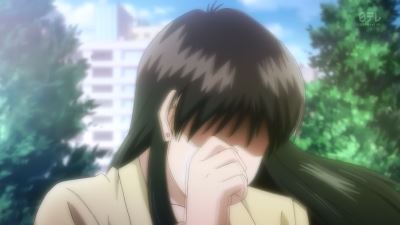 #12 - The Goddess of Victory
Season 3 - Episode 4
After an infuriating face-off with Imae, Aoki turns to his girlfriend Tomiko for comfort. Meanwhile, Imae chooses to focus all his energy on boxing and his upcoming title defense, rebuffing his former girlfriend Sachiko's attempts to rekindle their romance. Will Tomiko's support carry Aoki to victory, or will Imae's intense focus keep the belt on his waist?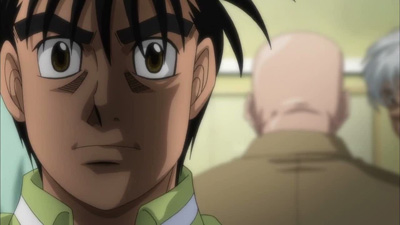 #13 - Biting Dog
Season 2 - Episode 10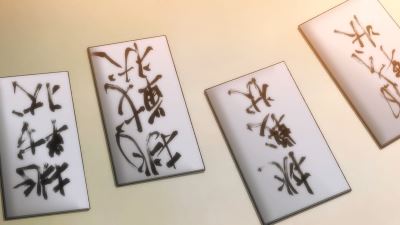 #14 - Cheese Champion
Season 3 - Episode 7
Sendou Takeshi, the "Naniwa Tiger," returns to the ring! But it's his sparring partner, Sawamura Ryuuhei, who knocks Ippo for a loop when he calls the Dempsey Roll a "clumsy technique" and declares he's gunning for the Featherweight Title!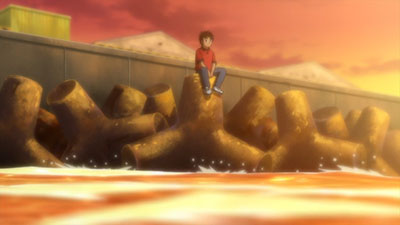 #15 - The Face Of Determination
Season 3 - Episode 10
As the fight with Sawamura draws near, Ippo has pinned all his hopes on the newly-evolved Dempsey Roll, to the point where practicing it has left him worn out and overtrained. Left with a dire warning from his massage therapist about the toll his new move is taking, will Ippo be able to perfect his technique in time for the fight?!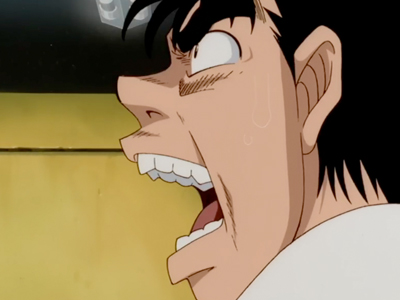 #16 - Debut Match! 7.45
Season 1 - Episode 10
Ippo and his opponent Yusuke train for Ippo's debut match.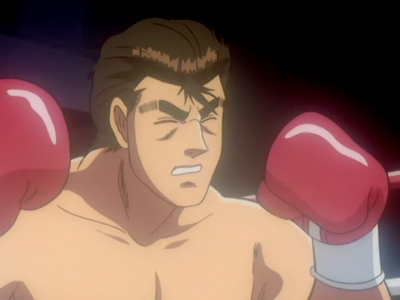 #17 - Obsession for Victory 8.05
Season 1 - Episode 11
Ippo defeats Yusuke via K.O.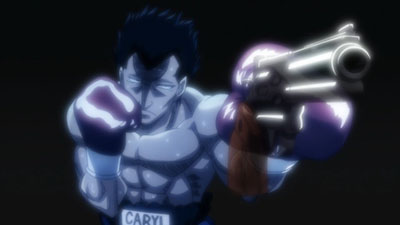 #18 - Fearless Challenger
Season 3 - Episode 11
Sawamura's blatant fouls and bullet-like left jabs leave Ippo scrambling to establish some kind of rhythm. He stubbornly forces his way inside, but is he charging headfirst into a trap?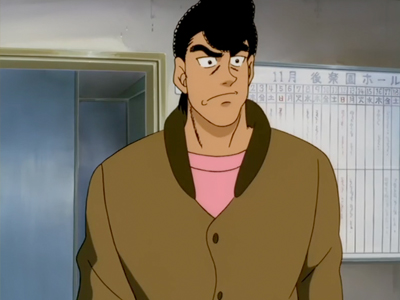 #19 - C Class License
Season 1 - Episode 9
Ippo takes the License Test and meets Mashiba.
#20 - Empowering Words 7.86
Season 3 - Episode 14
Ippo visits Dr. Yamaguchi and learns the full extent of the damage caused by the evolved Dempsey Roll. As he walks home on crutches, Umezawa drives by and gives him a lift. Ippo's relief is short-lives, however, as Umezawa suddenly reveals he plans to quit working on the Makunouchi fishing boat!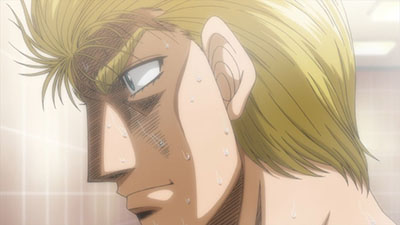 #21 - Golden Eagle 7.73
Season 3 - Episode 16
While Takamura approaches his physical limits as he cuts weight for his upcoming world title match, the American champion David Eagle arrives in Japan. Talented, dedicated, respectful, and honorable, he exudes the aura of a true champion.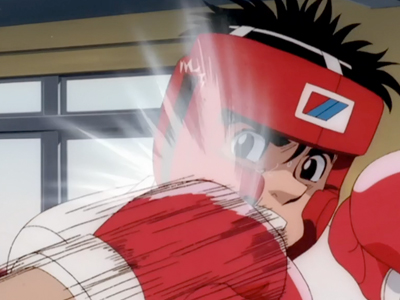 #22 - Premonition of a Hard Battle 7.45
Season 1 - Episode 16
Ippo watches the fight videos of Kobashi and Hayami, his future opponents.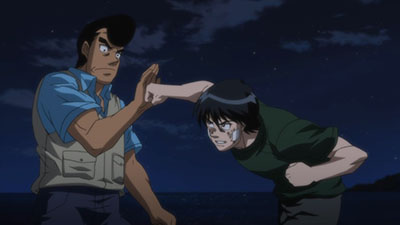 #23 - A Storm Descends on Makunouchi Fishing Boat
Season 3 - Episode 15
To celebrate Ippo's win and recovery, the whole gym gang hops aboard the Makunouchi Fishing Boat for a fun fishing trip. Yagi suggests they liven things up with a little contest, and suddenly a relaxing afternoon turns into an all-out war!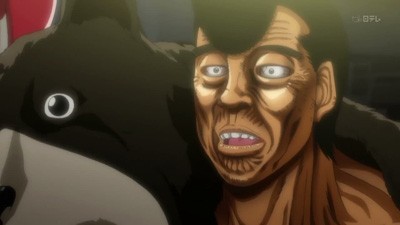 #24 - The Two Hawks
Season 2 - Episode 16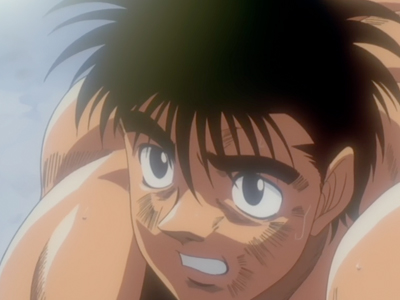 #25 - Test of Endurance
Season 1 - Episode 15
Ippo defeats Jason via K.O. after a tough match.