H2O: Just Add Water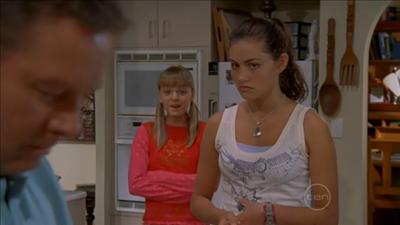 #1 - Stormy Weather
Season 2 - Episode 1
With Cleo's parents now divorced, Cleo is ordered by her dad to take more care of Kim, starting with taking her to a concert. But on the night, Cleo, Rikki and Emma all accidentally see the full moon, and take off to Mako Island, with Lewis in hot pursuit. Once there, the girls undergo another magical transformation in the Moon Pool, as a rare planetary alignment intensifies the power of the full moon – Emma's power is enhanced so that she can produce snow and frost, Rikki can conjure lightning, and Cleo can now control wind as well as water. After the moonstruck girls nearly harm Lewis, they realise that they must work to control their new powers, before anyone else gets hurt.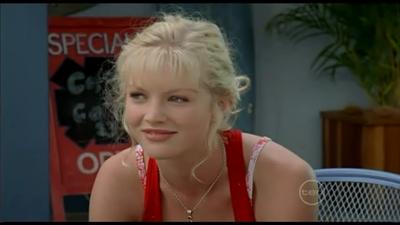 #2 - Three's Company 8.83
Season 2 - Episode 24
More friction arises, this time over Lewis' birthday party. Charlotte takes control and drives Rikki away from the party. However, things go out of hand and it is up to her to save the day.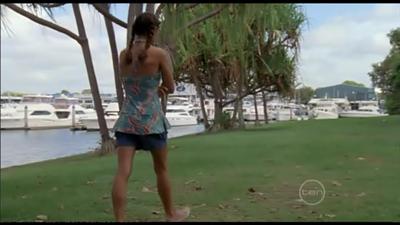 #3 - Sea Change 8.70
Season 2 - Episode 25
Angry over the short friendship with the girls, Charlotte forces Lewis to choose between her and his friends. This results in Cleo to feel isolated and she runs away and gets lost. When he is informed, Lewis must make up his mind: Cleo or Charlotte?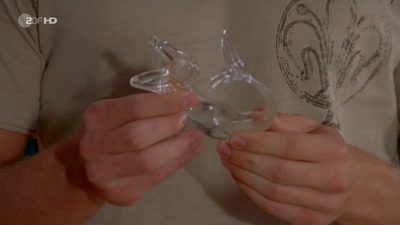 #4 - Crime & Punishment 8.64
Season 3 - Episode 12
Rikki receives counterfeit money at the cafe and is held captive by criminals on a boat. Bella and Cleo are forced to reveal the trio's secret to Will so they can rescue Rikki together.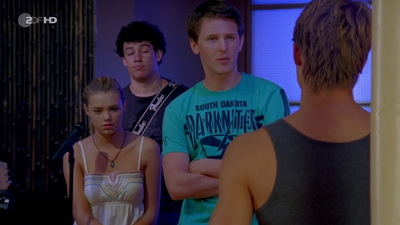 #5 - Too Close for Comfort 8.62
Season 3 - Episode 24
Don gets a second job at the Marine Park on the Pirate ship and outshines Cleo, threatening the future of her Dolphin show. Bella and Will find difficulty trying to connect with each others' interests.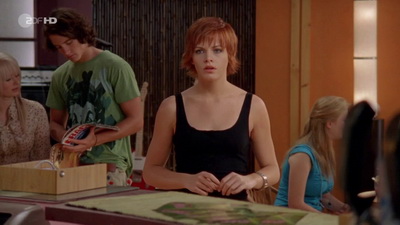 #6 - Revealed 8.60
Season 3 - Episode 10
After Bella gives Will a shell-like fossil she found while swimming, Will becomes suspicious as the fossil is of a rare kind. Rikki realises how close Will is to finding out their mermaid secret and warns Bella to stay away from Will.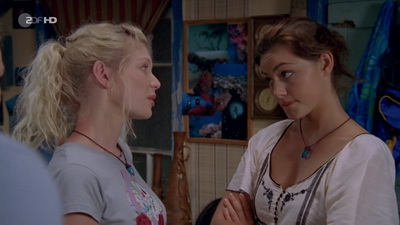 #7 - A Date With Destiny 8.58
Season 3 - Episode 25
Cleo discovers a comet is causing fish to flee the waters around Mako Island. The girls find a way to restart the message in the Moon Pool and discover the comet will collide with earth. Sophie meets Ryan and with Zane's help they join forces to remove the crystals from the Moon Pool.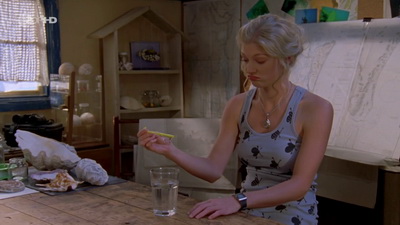 #8 - Queen for a Day 8.55
Season 3 - Episode 20
Zane installs Sophie as head of staff at the cafe. Bella develops a sneezing allergy that also accidentally triggers her powers. Sophie seizes on the problem and looks to fire Bella and the band.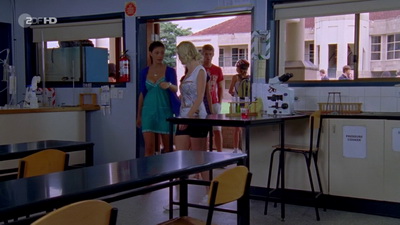 #9 - A Magnetic Attraction 8.46
Season 3 - Episode 17
Cleo's introduced to Ryan, a young geophysicist who's working for Samantha. Rikki doesn't react well to Cleo consulting Ryan about the Mako rock and a fracture begins to appear in the trio.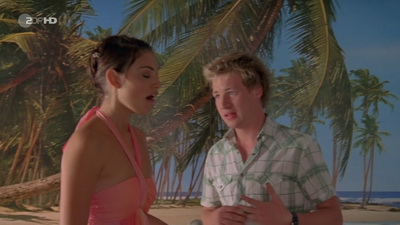 #10 - To Have & To Hold Back 8.45
Season 3 - Episode 13
Kim attempts to derail Don and Samantha's wedding. Lewis receives an opportunity to study in America. Cleo realises she's got to let Lewis live his own life and let him go overseas.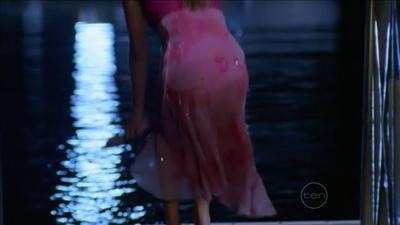 #11 - Moon Spell
Season 1 - Episode 7
Miss Chatham gives Cleo a warning that she doesn't quite understand. Until Emma finds herself in a trance and unable to change back from a mermaid under a full moon.
#12 - Kidnapped
Season 3 - Episode 8
During a full moon, the girls stay at Cleo's and Bella is attacked by the water creature. At the same time, Will decides to return to the moon pool after making the connection between his previous encounter with the moon pool waterfall and the timing of the full moon.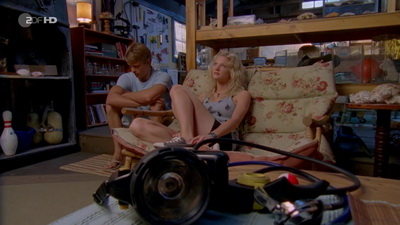 #13 - Beach Party
Season 3 - Episode 23
Bella's eager to ask Will to the end of year party until she sees him asking Rikki. A big misunderstanding occurs which prompts Will to express his true feelings for Bella. Sophie tries to get Zane to change the name of the cafe.
#14 - Unfathomable
Season 2 - Episode 26
A unusual and rare planetary alingment is set to cause the full moon to remove a mermaids powers if they enter the moon pool! Charlotte shows immunity and tries to reveal the girls' secret before Lewis takes her to Mako Island. The girls follow and a battle erupts. But who will win?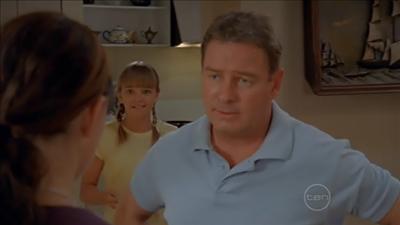 #15 - Missed the Boat
Season 2 - Episode 10
Cleo starts to struggle at school and gets help from the new tutor. But there are bigger problems when Charlotte starts to get closer to Mako Island with the help of Lewis.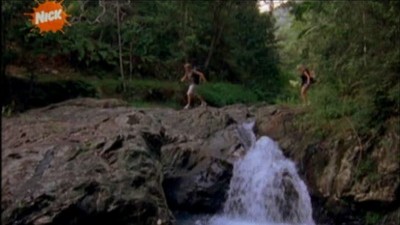 #16 - Jungle Hunt
Season 3 - Episode 2
With Will finding out about Mako Island, Bella tries to misdirect his search so that he will not discover the Moon Pool. However, Lewis and the girls find out that the Moon Pool is different.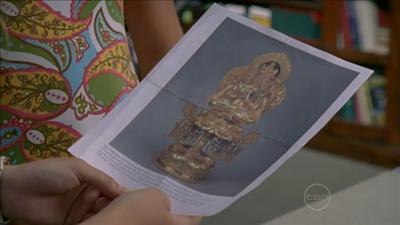 #17 - Treasure Hunt
Season 2 - Episode 11
In need of cash, Rikki decides to go and searching for a lost statue with a huge reward. But she lies to Emma and Cleo, which causes danger when Rikki is knocked out!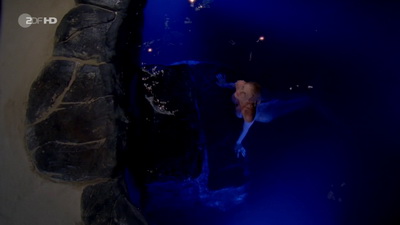 #18 - The Dark Side 8.36
Season 3 - Episode 16
Rikki's frustrated by the water attacks and goes to Mako Island on a full moon to confront the strange force in the Moon Pool. With Cleo and Bella delayed, Will pursues her and discovers she's been affected by the experience.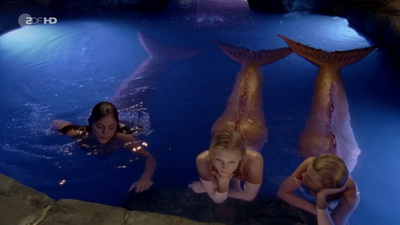 #19 - Valentine's Day
Season 3 - Episode 4
Cleo has to put off Lewis' romance plans in order to help Kim with her crazy love life. Meanwhile, Don meets up with a National Parks Manager, Samantha, and the two decide to date.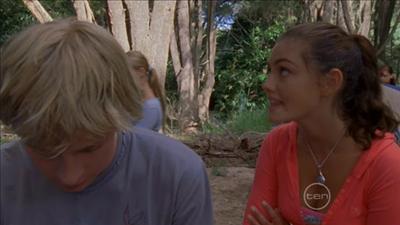 #20 - Camping at Mako Island
Season 2 - Episode 13
On the night of a full moon, Lewis, Emma, Rikki and Charlotte accompany Cleo's family for a camping trip at Mako. When all three girls are affected by the moon, they are unable to stop the curious Charlotte...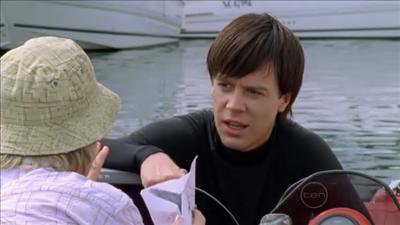 #21 - Surprise!
Season 1 - Episode 14
Cleo's 16th birthday is approaching and she thinks that her father is going to throw another embarrasing birthday party. Meanwhile, Zane tries to find the 'sea monster' that he saw when he almost drowned.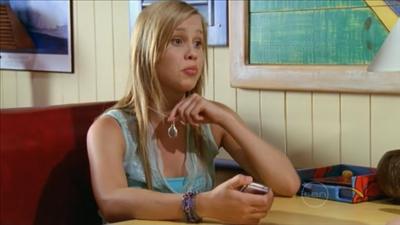 #22 - Party Girls
Season 1 - Episode 4
Emma decides that she is not going to have her annual sleepover party due to what has happened to them. But Rikki and Cleo try to convince her otherwise. Meanwhile, Lewis conducts experiments on the girls.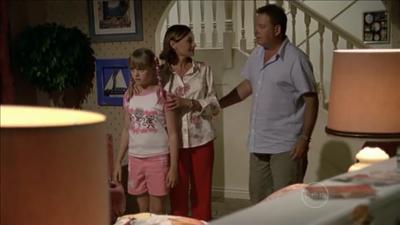 #23 - The Siren Effect
Season 1 - Episode 12
The full moon gives Cleo a power to put guys in a 'trance' and she suddenly gets a rush of admirers.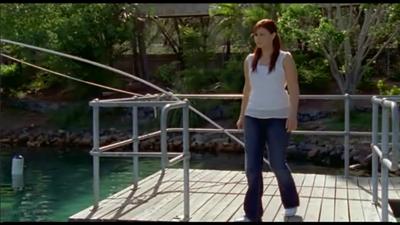 #24 - Reckless
Season 2 - Episode 23
Charlotte is determined to prove her love for Lewis and show she is better than the other three, and refuses their advice and takes matters into her own hands when Nate causes trouble for Lewis.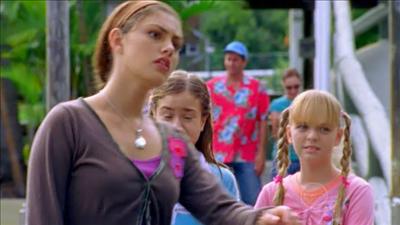 #25 - Hurricane Angela
Season 1 - Episode 19
Cleo and Kim are stuck with their cousin Angela who wants to go body boarding and causes a bird brained distraction when Cleo refuses.