Gold Rush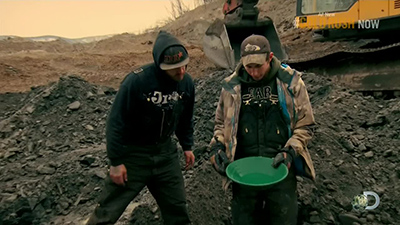 #1 - Go Big or Go Home 8.38
Season 4 - Episode 18
Parker Schnabel refuses to give up. He's not satisfied with his gold total and is dead set on bringing home big gold to his beloved grandfather. Nothing is going to stop him, not even the Klondike winter.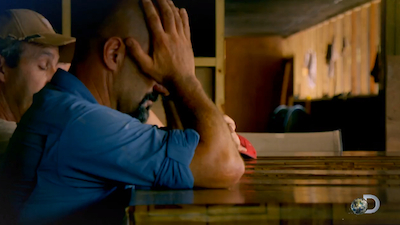 #2 - Day of Reckoning 8.28
Season 4 - Episode 17
Todd's claim owner arrives unannounced to take stock of the Hoffman's operation. Dustin returns from the mountains just in time for the final clean up. Unwilling to admit defeat, Parker uses a new piece of equipment to thaw his frozen paydirt.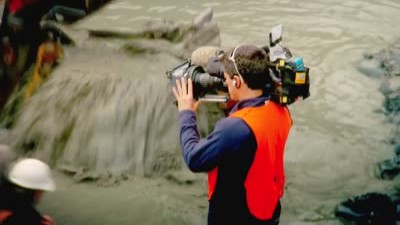 #3 - The Making of the Motherlode 8.25
Season 3 - Episode 18
A behind the scenes look at the making of Gold Rush Season 3.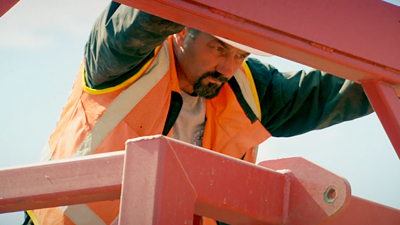 #4 - Gold Blooded 8.21
Season 5 - Episode 8
Parker goes for his best clean-up so far; Tony attempts to rip the trommel out of his gold dredge.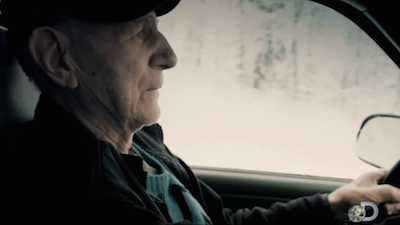 #5 - Grandpa's Last Wish 8.19
Season 4 - Episode 19
94 year old mining legend John Schnabel convinces his grandsons Parker and Payson to return to Big Nugget to work together deep into the winter to prove, once and for all, that there is big gold buried deep under Smith Creek.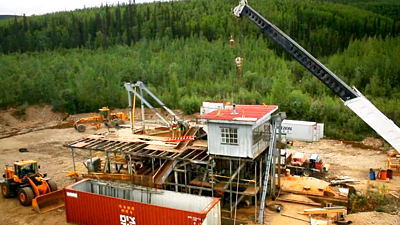 #6 - Goldzilla 8.13
Season 5 - Episode 7
Todd needs a down payment for a big purchase; Parker buys new equipment.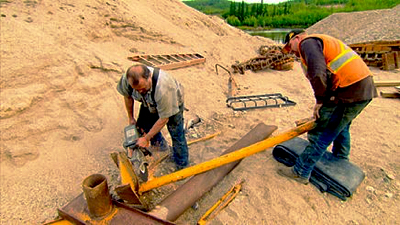 #7 - Colossal Clean Up 8.10
Season 5 - Episode 9
The Hoffmans overcome a lack of water to get a monster clean up. Tony finally gets his dredge on the way to its new home in Eureka Creek. Parker gets the biggest gold clean up in Gold Rush history.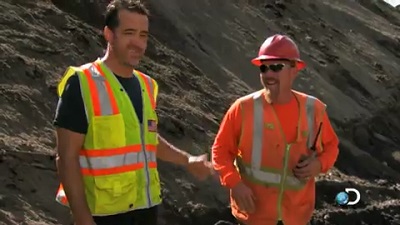 #8 - Behind The Scenes 7.99
Season 3 - Episode 9
Film crews battle the wilderness and the elements in Alaska to film the four Gold Rush mining operations.
#9 - Hard Bargain 7.97
Season 5 - Episode 5
Dave agrees to work with the Hoffman crew under a new agreement. Tony has a near miss while removing the heaviest part of the dredge and Parker fights with Rick when he opens up untested ground.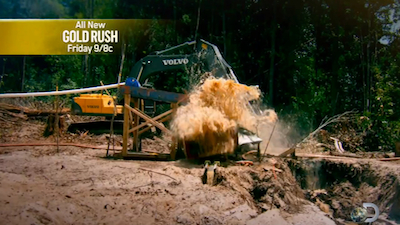 #10 - Man on Wire 7.95
Season 4 - Episode 16
Jack destroys the washplant forcing Dave to find a new way to run their dirt. Frozen pay disrupts Parker's operation and threatens to end his season early. Dustin participates in a dangerous operation.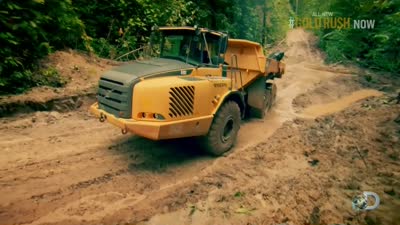 #11 - Road From Hell 7.95
Season 4 - Episode 4
The Hoffman crew attempts to set up their washplant, but the jungle fights them every step of the way. The Dakota Boys find their first bedrock gold in the glory hole. In the Klondike, Parker gets more gold out of Little Blue than the Hoffmans ever did
#12 - ElDorado Dream
Season 6 - Episode 7
Jack gets to chase his dream at ElDorado, the richest documented creek in North America. Parker's crew pushes hard in attempt to have Treasure Island live up to its name. Tony discovers his dredge is pouring gold out of its sluices.
#13 - Remembering John Schnabel
Season 6 - Episode 23
Honoring the life and legacy of Grandpa John Schnabel.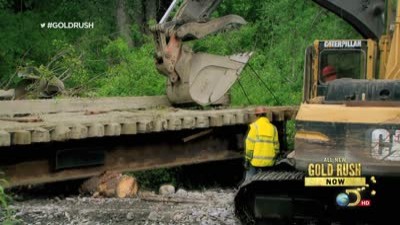 #14 - The Ultimatum
Season 3 - Episode 5
Todd's chief investor demands to see 100 ounces of gold in the next three weeks, or he will pull the plug on the Klondike operation. At Indian River, Dave Turin is on the gold. Parker's crew goes into meltdown when he forces them to replace a bridge, while Fred attempts to make a precision part for the 270's track out of scrap metal.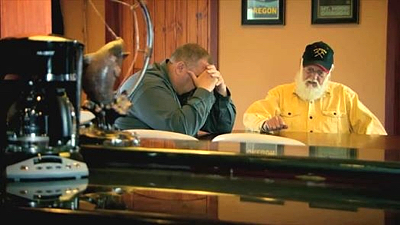 #15 - New Blood 7.92
Season 5 - Episode 1
Returning for Season 5 is Parker, who proved himself in his rookie season mining the Klondike when he brought in over 1,000 ounces of gold worth $1.4 million. This time around, he's set a lofty goal to double his take. Todd is also back after hitting rock bottom in the jungles of Guyana, South America, where he lost his land, most of his money, and ultimately his crew. Finally, Tony aka "The Viking," and his team return after buying a $1 million, 75-year-old floating gold dredge he hopes will be his ticket to wealth.
#16 - Record Gold
Season 7 - Episode 9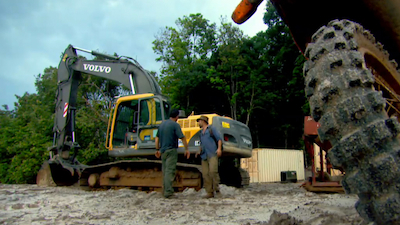 #17 - Death of a Dream 7.91
Season 4 - Episode 12
Parker hires yet another ex-Hoffman crew member while Todd grows more and more desperate. In the end, two crews get their biggest gold clean ups to date while the third faces an abrupt end to thier season.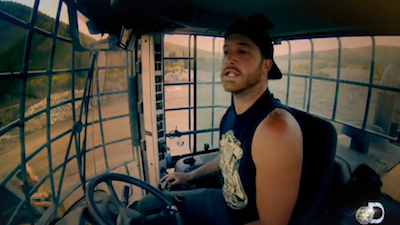 #18 - Blowout 7.86
Season 4 - Episode 11
A tropical storm floods the Hoffman's operation and Dave is forced to dive deep into the pit. Parker is running one of the biggest washplants in the Klondike and needs to prove it will deliver. The Dakota boys get the biggest clean-up of their season.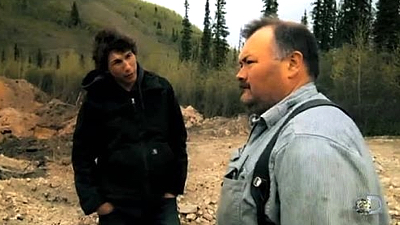 #19 - Golden Boy 7.86
Season 5 - Episode 3
Parker fights with his crew; Todd, Jack and Thurber tackle their first clean up.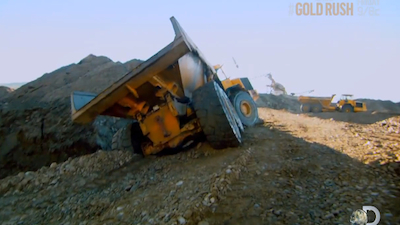 #20 - Medevac 7.85
Season 4 - Episode 15
An emergency in the jungle forces Todd to airlift one of his men to safety. Tony Beets becomes furious when he finds that Parker has moved his whole operation over the creek. The Dakota boys may be forced to abandon their hole.
#21 - Viking Ship 7.85
Season 5 - Episode 4
Todd is forced to sell his gold to get the mining equipment he needs, Parker hauls his washplant across the claim and Tony takes to the skies to get from his claim to the gold dredge.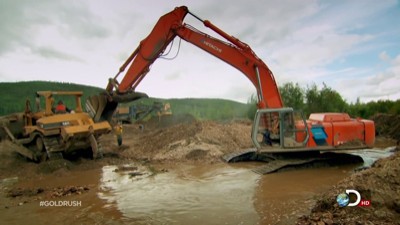 #22 - Dead in the Water 7.83
Season 2 - Episode 10
Jack Hoffman's precious excavator gets stranded in the creek and requires emergency surgery in the wilderness. Meanwhile, the crew fine-tunes their wash plant which doubles their efficiency at finding gold. Parker does the work of two men until an argument with his mother threatens to shut him down.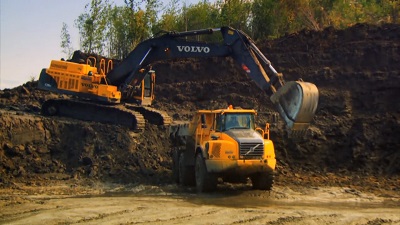 #23 - Gold Road 7.82
Season 5 - Episode 14
Logan has an accident with the rock truck; the Hoffman crew aims for a huge weigh-in.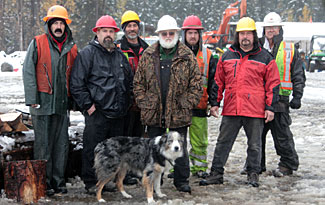 #24 - The Merger 7.82
Season 3 - Episode 13
Todd forces his crew and Dave's crew to merge into one team. The Dakota Boys use their new equipment to get back down to the bottom of the Glory Hole. Parker risks his life to get paydirt from an abandoned mine site down a dangerous mountain road.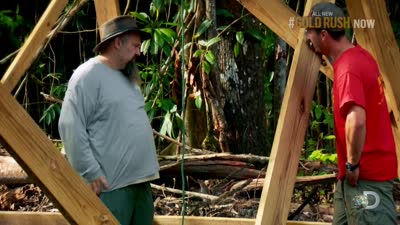 #25 - In Too Deep 7.81
Season 4 - Episode 3
The Hoffman Crew battles the hostile jungle to get vital mining equipment to the claim. The Dakota Boys drill to find out if the glory hole contains millions in gold. Parker is on the warpath when a new crewmember throws out his gold..