Girls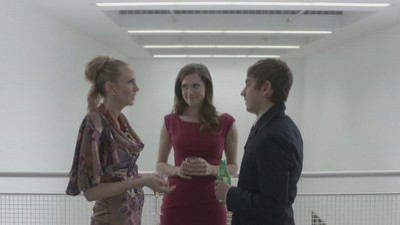 #1 - All Adventurous Women Do
Season 1 - Episode 3
Hannah meets up with her erstwhile college flame to find out how she contracted HPV, uncovering much more in the process. Marnie's art-gallery boss introduces her to a cocky artist who piques her interest. Jessa gets a babysitting gig.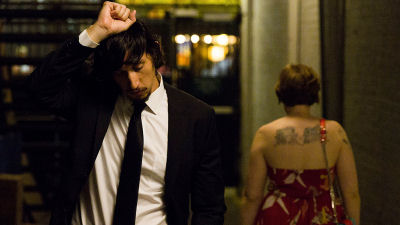 #2 - Two Plane Rides 8.05
Season 3 - Episode 12
Hannah receives some news; Marnie divulges a secret to Shoshanna; Jessa's boss asks her for a favor.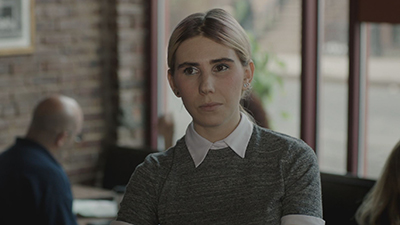 #3 - I Love You Baby 8.03
Season 5 - Episode 10
Elijah and Loreen help Hannah with her plan to participate in the Moth Story Slam. Marnie prepares to go on tour with Desi. Shoshanna's idea for an "anti-hipster" Ray's takes off. After helping take care of the baby, Jessa and Adam have an epic fight.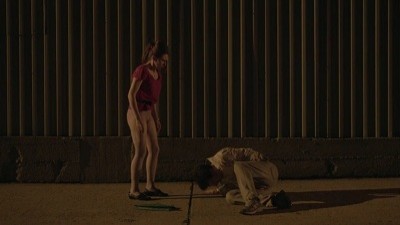 #4 - Welcome to Bushwick a.k.a. The Crackcident 8.00
Season 1 - Episode 7
At a raging party, Hannah sees a different side of Adam. Jessa lures the sender of an anonymous text message. Marnie finds out what Charlie's been up to recently. Shoshanna gets a hand from Ray when she needs it most.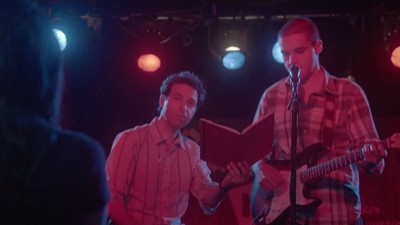 #5 - Hannah's Diary 7.94
Season 1 - Episode 4
Adam's risqué text message sends Hannah over the edge. Jessa gets distracted while babysitting. Shoshanna reunites with a guy she knew at camp. Ray and Charlie stick their noses where they don't belong.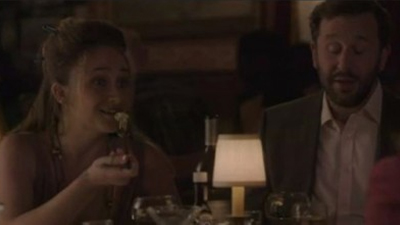 #6 - It's a Shame About Ray 7.94
Season 2 - Episode 4
Hannah concentrates on preparing to host her first dinner party and Marnie confronts her ex-boss, Audrey. Meanwhile, Jessa meets her new in-laws and Shoshanna takes her relationship with Ray to the next phase.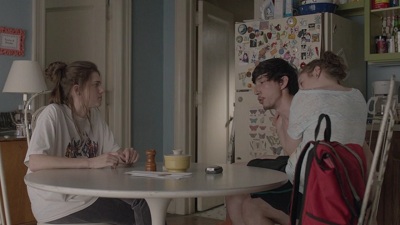 #7 - Weirdos Need Girlfriends Too 7.89
Season 1 - Episode 8
While Hannah delves deeper into Adam's life, an unemployed Jessa and a down-and-out Marnie end up forming an unexpected bond before coming face to face with an eligible bachelor who is pretending to be something he is not.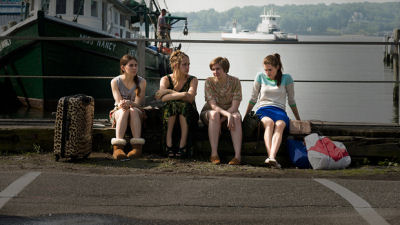 #8 - Beach House 7.82
Season 3 - Episode 7
Hannah and her friends go on a weekend getaway; Hannah runs into Elijah and invites him to the beach house.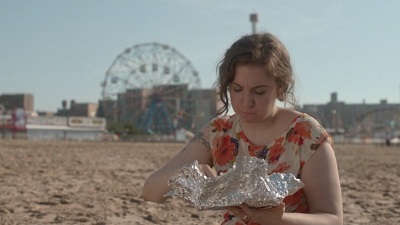 #9 - She Did 7.82
Season 1 - Episode 10
Hannah begins questioning her romantic relationship with Adam. Marnie decides to embrace her free-spirited nature during a mystery party that Jessa is hosting. Shoshanna benefits from her unique personality and characteristics.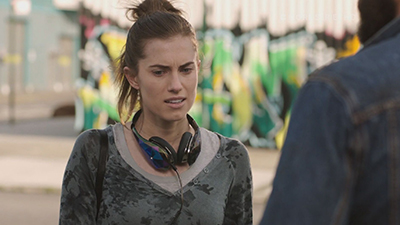 #10 - The Panic in Central Park 7.82
Season 5 - Episode 6
Needing space after a fight with Desi, Marnie goes for a walk and has an unexpected run-in with someone from her past.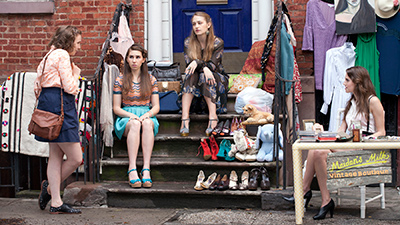 #11 - Bad Friend 7.79
Season 2 - Episode 3
On a freelance writing assignment to get out of her comfort zone, Hannah befriends the junkie downstairs and parties hard with Elijah, who reveals an explosive secret. Meanwhile, Marnie has a long awaited run-in with artist Booth Jonathan.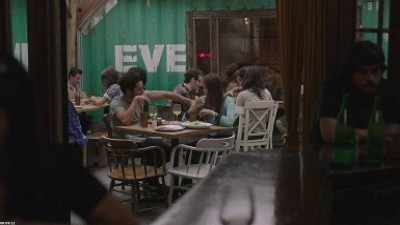 #12 - Together 7.78
Season 2 - Episode 10
In the Season 2 finale, Hannah attempts to write her book in one day so her publisher doesn't sue her. Meanwhile, Ray tries to impress Shoshanna with a bold career move; and Marnie gets the wrong idea about Charlie.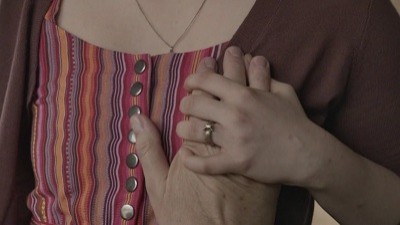 #13 - Hard Being Easy 7.72
Season 1 - Episode 5
Hannah tries a different tack with her boss to counter his inappropriate office behavior.
#14 - I Saw You 7.71
Season 3 - Episode 11
Hannah and Elijah have dinner with Patti LuPone; Jessa looks for a job; Hannah, Shoshanna and Elijah attend Marnie's performance.
#15 - Flo 7.71
Season 3 - Episode 9
Hannah gets a strange request from her mother while visiting her grandmother in the hospital; Hannah has a drink with her cousin.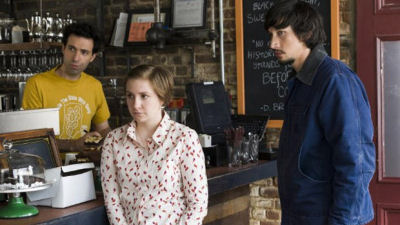 #16 - Females Only 7.67
Season 3 - Episode 1
Shoshanna tries to balance her time at college between sex and studying, while Marnie must accept she and Charlie are through. Also, Adam and Hannah and host a dinner party.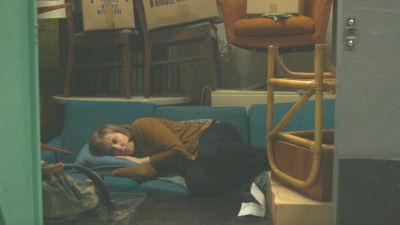 #17 - Sit-In 7.67
Season 4 - Episode 5
Friends try to help Hannah through a crisis; Hannah and Adam have an honest conversation about the status of their relationship.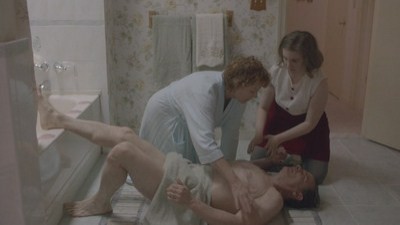 #18 - The Return 7.66
Season 1 - Episode 6
Hannah visits her parents in Michigan for their 30th anniversary, and winds up going on a date to a fund-raiser for a local family who suffered a tragic loss.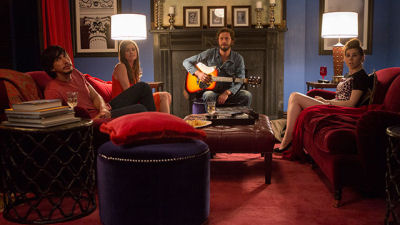 #19 - Incidentals 7.62
Season 3 - Episode 8
During a GQ advertorial interview, Patti LuPone warns Hannah that Adam's new career path may cause unexpected problems. Meanwhile, Jessa's boredom at work is interrupted by a surprise visit from an old acquaintance. Later, Hannah is assigned to review the Gramercy Park Hotel, and the group celebrates good news with Adam's new friend Desi, whom Marnie finds particularly captivating.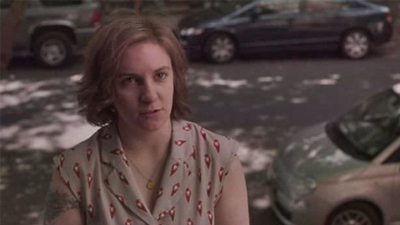 #20 - One Man's Trash 7.62
Season 2 - Episode 5
Even Hannah is surprised when she's attracted to a fortysomething doctor and his life of unspectacular stability.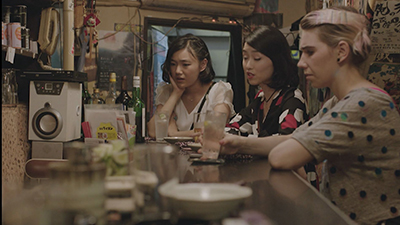 #21 - Japan 7.62
Season 5 - Episode 3
Thriving at her new job in Japan, Shoshanna flirts with the boss, but reminds her work friends that she has a "kind of" boyfriend back in America. Hannah makes a shocking discovery on Fran's phone and struggles with how to react. After viewing Adam's performance on a TV police procedural, Jessa shares her insights into his character.
#22 - Leave Me Alone 7.61
Season 1 - Episode 9
Feeling resentful of an old classmate's success and unable to make rent, Hannah is forced to take a job at a café. Marnie has trouble handling Hannah's emotional and financial needs. Jessa runs into her old boss. Shoshanna meets her online match.
#23 - Home Birth 7.59
Season 4 - Episode 10
Hannah, Adam and Jessa try to convince Caroline and Laird to forgo their planned home birth; Shoshanna is presented with a unique job opportunity; Ray tells Desi what he really thinks about him.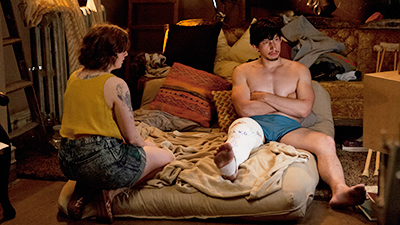 #24 - It's About Time 7.58
Season 2 - Episode 1
Hannah throws a housewarming party with brand-new roommate Elijah, but it's hard to move on when she's still playing nurse to Adam. Marnie gets bad news at work and a visit from her mom; Shoshanna avoids Ray at the party; and sun-kissed Jessa returns from her honeymoon.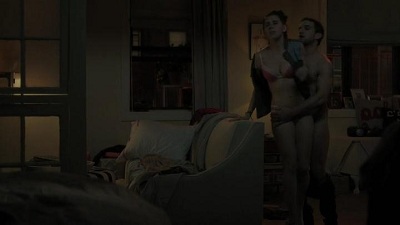 #25 - Free Snacks 7.58
Season 3 - Episode 6
Hannah gets a job writing advertorials; Shoshanna reconsiders her break up in light of Ray's success; Ray and Marnie clash.