Gilmore Girls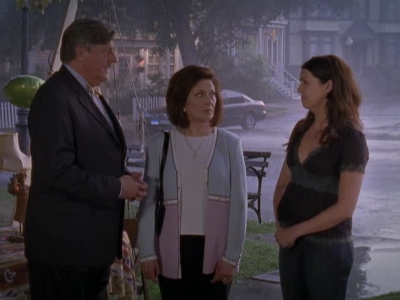 #1 - Bon Voyage 8.53
Season 7 - Episode 22
Rory lands her dream job as a political reporter in Ohio. Luke enlists the help of everyone in Stars Hollow to throw her a graduation party in order to say goodbye. Luke's thoughtfulness brings out a long-awaited reaction from Lorelai.
#2 - Raincoats and Recipes 8.44
Season 4 - Episode 22
The Dragonfly Inn approaches opening day. Rory and Dean take a major step forward in their relationship, to Lorelei's dismay. Two suitors go after Lorelai.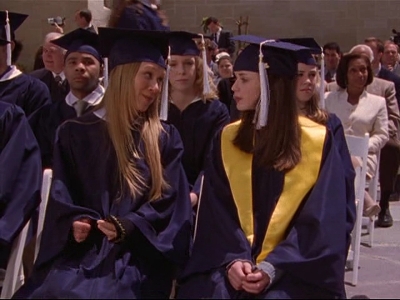 #3 - Those Are Strings, Pinocchio 8.39
Season 3 - Episode 22
Rory finally learns her mother can't afford to buy the Dragonfly Inn since financial aid for Yale didn't come through. Luke has second thoughts about a trip with Nicole after something Lorelai tells him. Jess makes silent contact with Rory.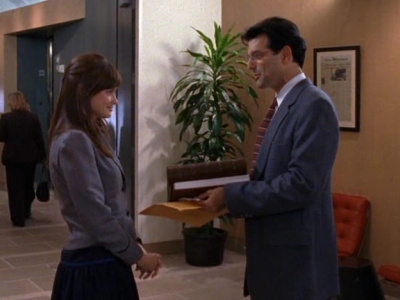 #4 - The Prodigal Daughter Returns 8.24
Season 6 - Episode 9
Luke becomes jealous when Lorelai receives a phone call from Christopher. After Rory moves into Lane's apartment, re-enrolls in Yale, and scores herself a job, Rory and Lorelai take the first steps towards reconciliation.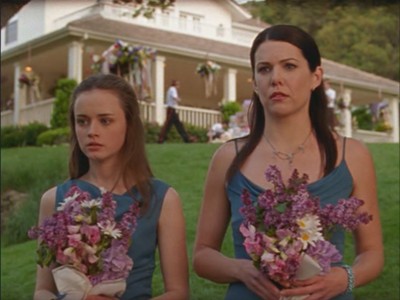 #5 - I Can't Get Started 8.22
Season 2 - Episode 22
Sookie's wedding draws near, and both bride and groom are getting frazzled. After Christopher comes to town and confesses that his relationship with Sherrie is over, he and Lorelai rekindle their relationship.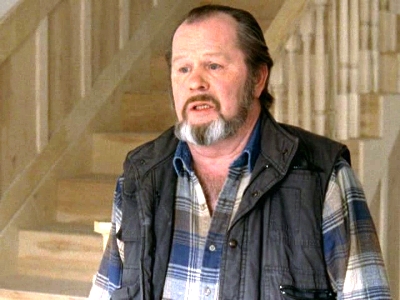 #6 - The Incredible Sinking Lorelais 8.20
Season 4 - Episode 14
Lorelai and Sookie explore ways to ease their financial crunch and raise money to pay their construction crew, one of whom is now Dean. Rory is distraught when one of her professors tells her to drop a class because she can't handle her course load.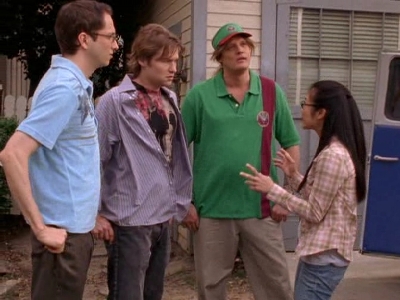 #7 - A House Is Not a Home 8.20
Season 5 - Episode 22
Lorelai picks Rory up after a crazy night with Logan. Rory decides that she will not go back to Yale next year, much to Lorelei's dismay.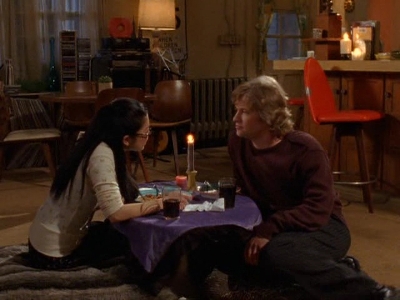 #8 - So... Good Talk 8.18
Season 5 - Episode 16
When Richard and Emily return from their second honeymoon, Rory attends Friday-night dinner without Lorelai, who refuses to speak to her mother or see her, and plans a girls' night out with Sookie instead. Meanwhile, Luke, who's miserable without Lorelai, takes his anger out on his customers. Meanwhile, Lane has a horrific realization about her mother's inluence.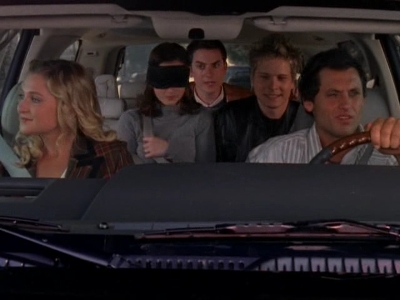 #9 - You Jump, I Jump, Jack 8.15
Season 5 - Episode 7
Emily demands that Lorelai bring her new boyfriend to dinner so that they can get reacquainted. Logan encourages Rory to participate in a mysterious event.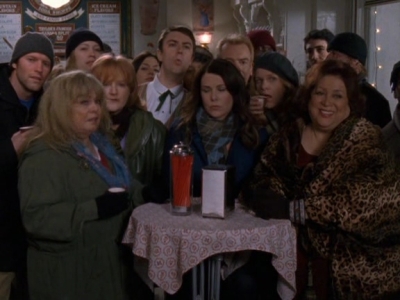 #10 - Friday Night's Alright For Fighting 8.12
Season 6 - Episode 13
While Luke deals with the reality of having April in his life, Lorelai tries to pretend she doesn't mind the repercussions the new situation is having on their engagement. Rory's concern over Paris' lack of management skills at the Yale Daily News finally reaches a crisis point. The subsequent Friday night dinner erupts into an emotional confrontation where all four Gilmores finally get their issues out on the table.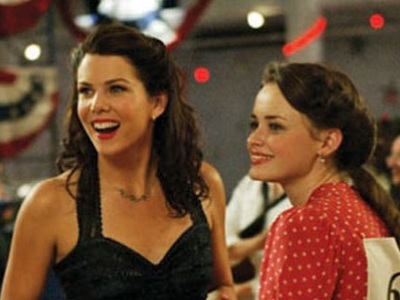 #11 - They Shoot Gilmores, Don't They? 8.12
Season 3 - Episode 7
Lorelai is determined to win the Stars Hollow Dance Marathon and wrest the trophy from four-time champion Kirk, but has trouble getting a partner until she finally convinces Rory to help her dance her way to victory.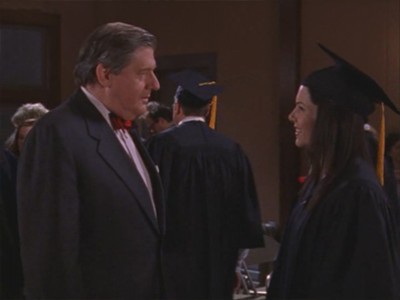 #12 - Lorelai's Graduation Day 8.10
Season 2 - Episode 21
Rory gets her excited about attending her mother's college graduation ceremony and secretly invites Richard and Emily, despite Lorelai's assertion that they'd never agree to attend.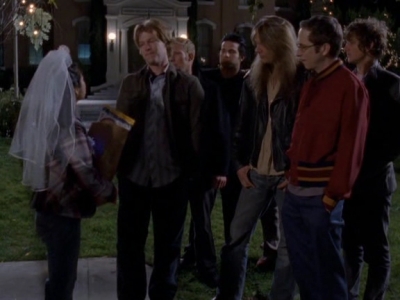 #13 - I Get A Sidekick Out of You 8.10
Season 6 - Episode 19
Lane and Zack's wedding is coming up. Rory suggests that Chris go as Lorelai's date and Chris is totally psyched to do it. Grandma Kim is a Buddhist and doesn't know that Mrs. Kim is a 7th Day Adventist. At Lane's wedding, Lorelai collapses and Christopher is there to take care of her.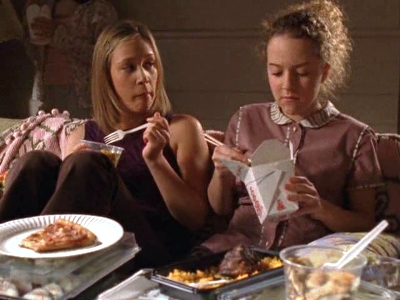 #14 - The Lorelais' First Day at Yale 8.09
Season 4 - Episode 2
While Luke is willing to lend Lorelai his truck to help Rory move into her dorm, he's not too thrilled when the project turns out to take all day. Rory meets her new roommates.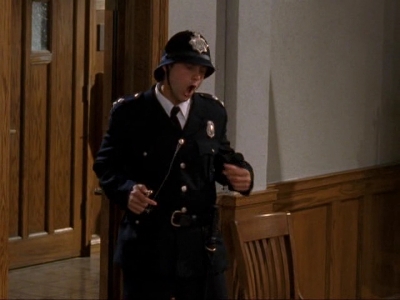 #15 - But Not as Cute as Pushkin 8.09
Season 5 - Episode 10
Lorelai's attempt to do something nice for Luke backfires. At Headmaster Charleston's request, Rory happily gives Anna, a Chilton student and prospective Eli, the Yale grand tour.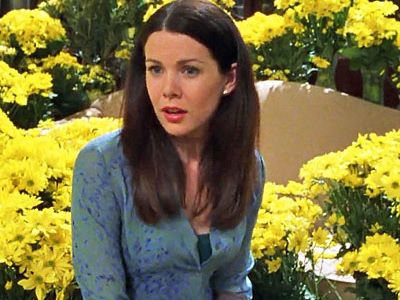 #16 - Love, Daisies and Troubadours 8.09
Season 1 - Episode 21
Rachel makes an important decision after she becomes convinced that despite his protests, Luke is in love with Lorelei. Rory finally manages to talk to Dean about her feelings.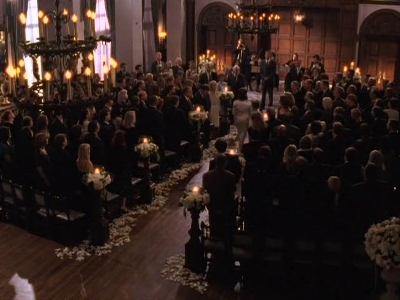 #17 - Wedding Bell Blues 8.08
Season 5 - Episode 13
Emily and Richard renew their vows in front of 100's of their closest friends with Lorelai as Emily's Maid of Honor, and Rory as Richard's Best Man. Luke gets in a fight with Christopher over Lorelai. Logan comes to the ceremony with a girl that looks like his girlfriend, and Rory gets jealous.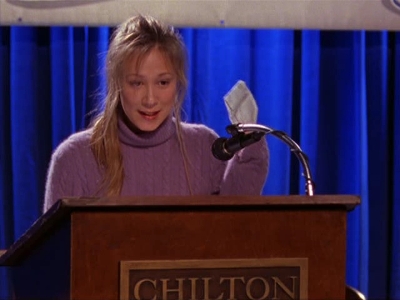 #18 - The Big One 8.07
Season 3 - Episode 16
Rory and Paris compete for the honor of speaking at Chilton's Bicentennial. Lorelai runs into an ex and it's apparent that they're not quite over each other yet. Rory's college acceptance letters finally arrive.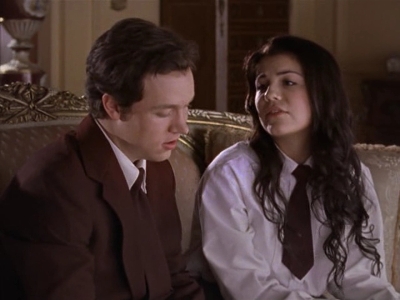 #19 - Dear Emily and Richard 8.06
Season 3 - Episode 13
Sherry goes into labor with only Lorelai and Rory for company. Lorelai reminisces about her pregnancy and Rory's birth. The war between Paris and Rory continues when Paris picks a photo of the "Franklin" staff for the yearbook that has the worst possible shot of Rory.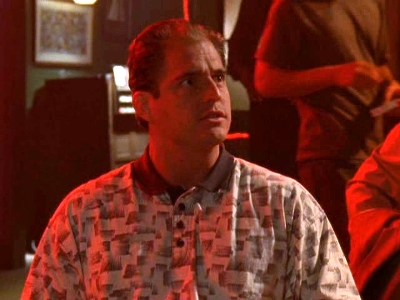 #20 - Luke Can See Her Face 8.04
Season 4 - Episode 20
Liz returns to Stars Hollow to announce that she's getting married in the town square in a week. Rory tries to hide her discomfort when Lorelai tells her about overhearing a fight between Dean and Lindsay. A self-help tape helps Luke clarify his thinking, and a talk with Jess gets him started on the path to having the relationship he's been looking for all along.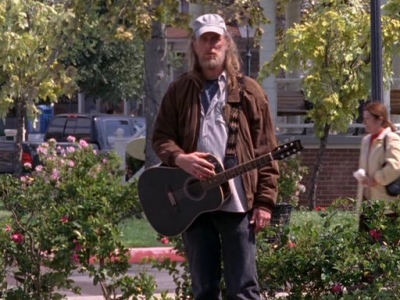 #21 - Partings 8.02
Season 6 - Episode 22
Stars Hollow needs a new town troubadour and there are many hopeful people trying out, much to Taylor's dislike. Lorelai finally confronts Luke about their long engagement and Rory and Logan spend their last night together before he must go to London.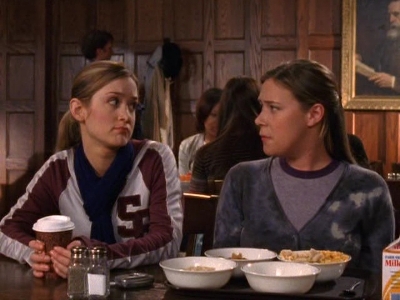 #22 - Say Something 8.01
Season 5 - Episode 14
Lorelai does her best to get Luke to not give up on them after the awful events at the wedding. After taking care of her mom Rory goes back to Yale to work things out with Logan.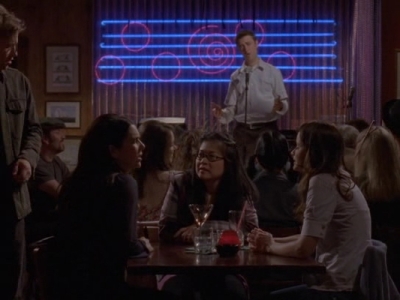 #23 - Lorelai? Lorelai? 8.00
Season 7 - Episode 20
After getting into a science camp, April tells Luke that she cannot go on the boating trip with him over the summer. Zach is asked to go on tour with another band. A drunk Lorelai serenades Luke at Karaoke night. Logan gets a job in San Francisco.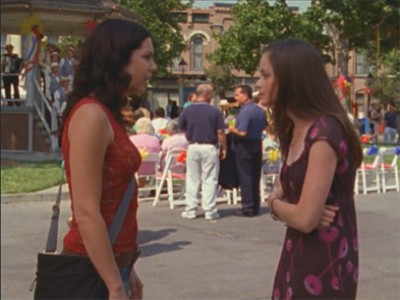 #24 - Those Lazy-Hazy-Crazy Days 8.00
Season 3 - Episode 1
Amidst her sadness about Christopher, Lorelai has an intriguing dream about Luke. Rory returns from Washington to realize that she still may have feelings for Jess. Rory once again guides Paris through the rocky shoals of preparing for a date.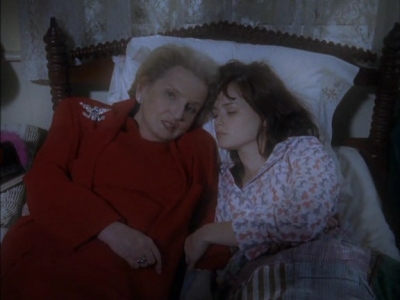 #25 - Twenty-One is the Loneliest Number 7.99
Season 6 - Episode 7
Both Rory and Lorelai are saddened by the fact that their estrangement is keeping them apart on Rory's 21st birthday. Emily takes it upon herself to plan a party for her granddaughter when Rory shows no interest in the event. Lorelai tries to convince Luke to participate in her mad scientist Halloween skit.