Friday Night Lights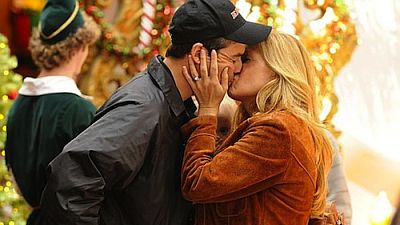 #1 - Always 9.35
Season 5 - Episode 13
The Taylors face several decisions that could change their lives forever.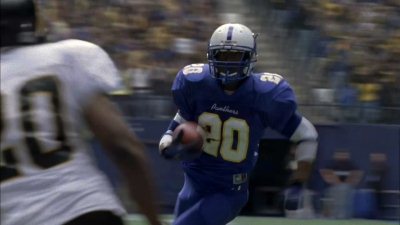 #2 - State 8.89
Season 1 - Episode 22
The rumors about Coach Taylor leaving the team at the end of the season get a boost when an inside source decides to speak up. Meanwhile, the Panthers are preparing themselves for the state championship.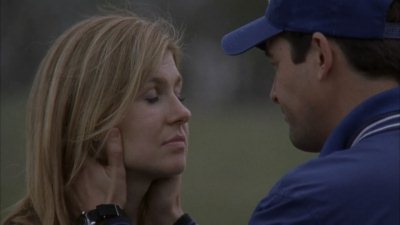 #3 - Mud Bowl 8.82
Season 1 - Episode 20
A chemical spill near Dillon High School forces Coach Taylor and the Panthers to seek another facility in which to play the crucial State Semi-Final game.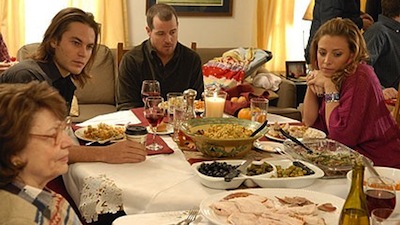 #4 - Thanksgiving 8.80
Season 4 - Episode 13
The Taylors host Thanksgiving dinner; Coach tells Vince he has to be more selfish; Tami must make an apology; Julie and Landry are surprised by a visitor from their past; Tim makes a difficult decision; East Dillon rallies around the Lions.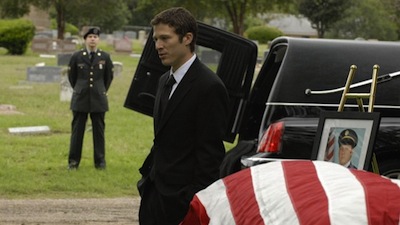 #5 - The Son 8.77
Season 4 - Episode 5
Julie, Landry, Coach, and Tami rally around Matt in a time of crisis; Vince endangers his rising star as a football player by engaging in criminal activity in order to support his family; Becky and Tim grow closer.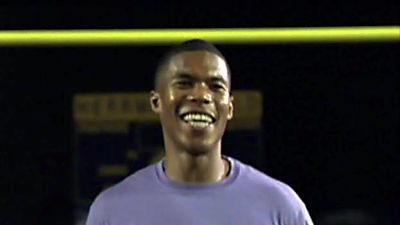 #6 - Hello, Goodbye 8.47
Season 3 - Episode 4
Tami embarrasses herself with the superintendent. Tyra breaks with Landry to take up with Cash, the new bad boy in town. Julie advises Matt who is upset with his mother who has come to help with grandma. Smash has an emotional goodbye with Coach.
#7 - Leave No One Behind 8.45
Season 2 - Episode 14
Matt Saracen reaches at his lowest point. Meanwhile, Tami Taylor's relationship continues to blossom with Tyra. Julie becomes envious. Landry has an admirer. Elsewhere, Smash seeks advice from Coach Taylor.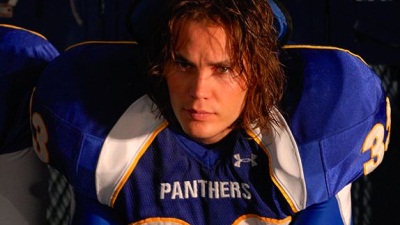 #8 - Underdogs 8.45
Season 3 - Episode 12
J.D.'s dad has to deal with child protective services after his fight with J.D. Tyra realizes that life isn't fair and that she needs to do whatever is necessary to get in to college. Matt and Tim prepare for the last game of their high school career: The Texas State Championship.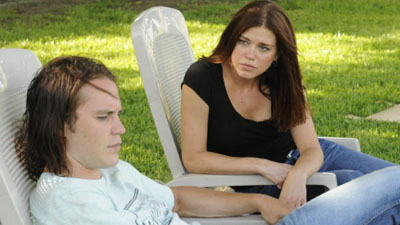 #9 - Texas Whatever 8.42
Season 5 - Episode 12
Coach Taylor is offered a deal he can't refuse; Tim assesses his future plans when an old flame returns to Dillon; The fate of East Dillon's football program is decided.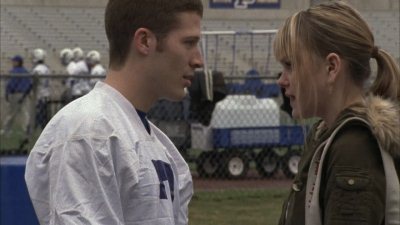 #10 - I Think We Should Have Sex 8.38
Season 1 - Episode 17
After Julie reveals to Matt that she wants to have sex with him, Matt feels the need to put together something special. Tim clashes with his father.The Panthers are into the next round of the playoffs and looking solid.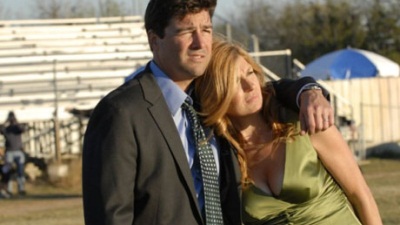 #11 - Tomorrow Blues 8.37
Season 3 - Episode 13
Five months later, Coach Taylor's contract is up for review on Billy and Mindy's wedding day. Tyra grows anxious about her waitlist status. Matt leaves Grandma Saracen and Julie behind to attend college. Tim and Lyla question their future together.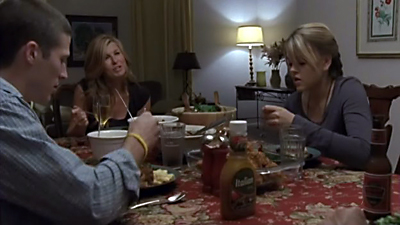 #12 - New York, New York 8.37
Season 3 - Episode 8
Tim is worried when Jason talks about leaving Dillon. Money troubles cause a riff between Tami and Eric. Tyra leans on Cash when things get tough, while Julie talks to her dad about Matt's idea.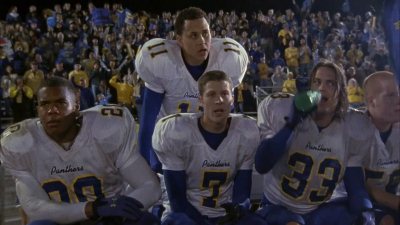 #13 - Black Eyes & Broken Hearts 8.34
Season 1 - Episode 16
Due to racial comments from Coach Mac, the black players on the team refuse to play unless he is sacked.Julie is sucked deeper into the vortex as her friendship with Tyra develops. Matt tries to win Julie back.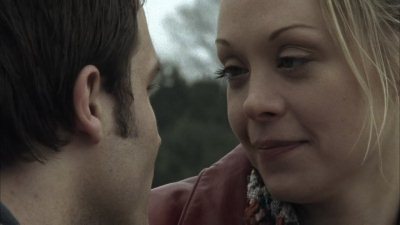 #14 - Ch-Ch-Ch-Ch-Changes 8.34
Season 1 - Episode 19
With TMU trying to recruit Coach Taylor, Julie insists that she will not be moved away from Matt and Dillon. The quad rugby recruiters in Austin deliver some bad news to Jason. Riggins becomes friends with a single mother and her son.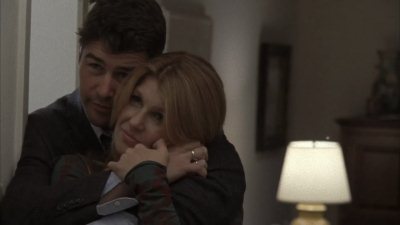 #15 - Best Laid Plans 8.34
Season 1 - Episode 21
Coach Taylor buckles under the pressure from Texas Methodist University. The news of his decision is not taken lightly by his family. Riggins faces the impending consequences of his relationship. Landry wonders whether he should tell someone about Tyra's situation.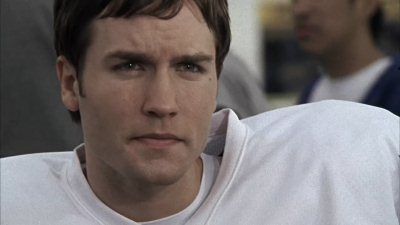 #16 - Pilot 8.30
Season 1 - Episode 1
A newcomer coach Eric Taylor finds himself helming a promising high school football team, the Dillon Panthers, that has a real chance to make it to the top.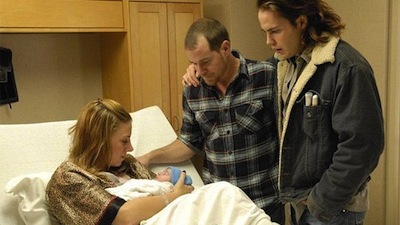 #17 - Laboring 8.30
Season 4 - Episode 12
Tensions in town run high as the Panthers/Lions game approaches; Coach tells Luke he won't be playing; Tami attempts to placate her detractors; developments both good and bad shake up the Riggins boys; Vince teams up with Kennard to seek revenge.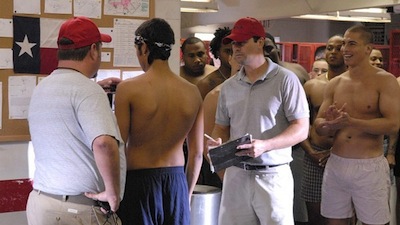 #18 - East of Dillon 8.27
Season 4 - Episode 1
Coach Taylor wonders how low his fortunes can sink as he struggles to pull the East Dillon Lions together while Tami navigates the new politics at West Dillon. Meanwhile, Matt gets a taste of life as a townie and Tim is inspired by a college lecture on "the hero's journey."
#19 - There Goes the Neighborhood 8.24
Season 2 - Episode 10
Dillon County is hit by a tornado with Laribee High School affected by the damage forcing both rivals to share Dillon's resources. Julie and Tami adjust to Tim Riggins' living in their house, and tension builds between Landry and Tyra.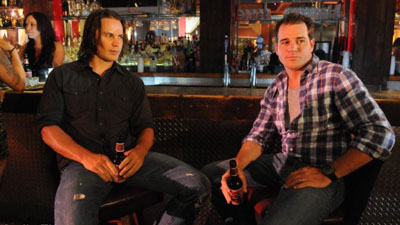 #20 - The March 8.24
Season 5 - Episode 11
Coach Taylor feels threatened as East Dillon faces serious budget cuts; Tami is flown to Pennsylvania for the opportunity of a lifetime; The Lions begin their quest for state; Vince becomes the man of the house again.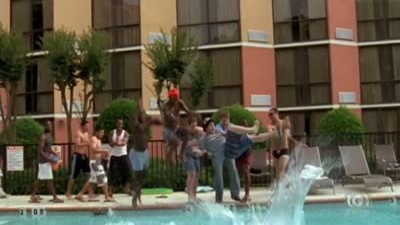 #21 - Kingdom 8.22
Season 5 - Episode 5
Coach discusses recruitment regulations. The Lions take a road trip. East Dillon's four stars make a pact. Julie's relationship becomes more complicated.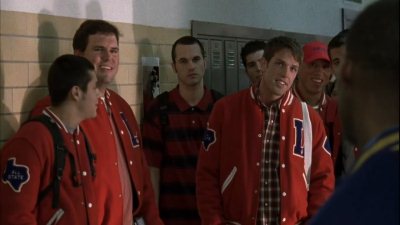 #22 - Jumping the Gun 8.21
Season 2 - Episode 11
Brian "Smash" Williams takes heat from the major colleges that want a verbal commitment to their program. Meanwhile tension is still high between Coach Taylor and Tim Riggins regarding the situation with Julie. Tim doesn't know where to turn. And all eyes are on Coach Taylor as he prepares the Panthers to play Laribee High School in the season's biggest game.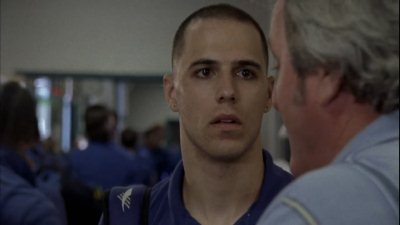 #23 - The Confession 8.21
Season 2 - Episode 9
Landry admits to the murder of Tyra's assaulter but the struggle with his conscience continues. Meanwhile Jason Street is set up with an online dating service by Herc. The Taylors get ready for baby Gracie's christening, while tensions increase between Tami and Julie.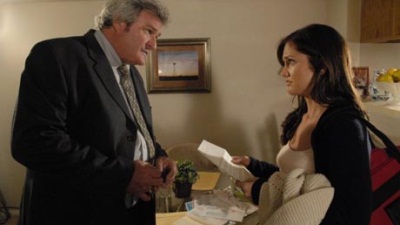 #24 - A Hard Rain's Gonna Fall 8.19
Season 3 - Episode 11
Tyra is desperate and once again turns to Landry. Coach and Tami learn of a change that could dismantle the Panthers team. Tim sees another side of Lyla. Matt flips out when Grandma suffers an accident. Tensions escalate between JD and Joe.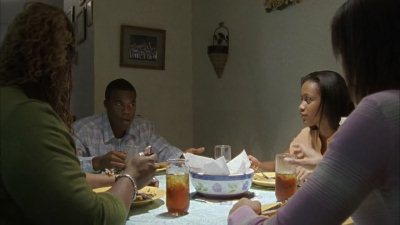 #25 - Full Hearts 8.19
Season 1 - Episode 9
Smash continues to go the extreme to improve his performance. Rumors begin to spread about Tim and Lyla's relationship. Julie and Matt attempt to go out on a date but it is cursed from the beginning.The Panthers are in much anticipation for their upcoming game against the Gatling High.