Fresh Off the Boat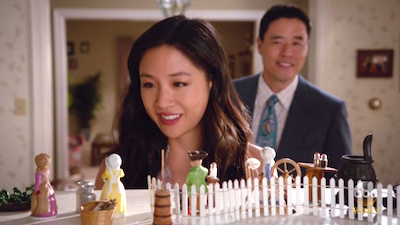 #1 - Breaking Chains 7.76
Season 3 - Episode 2
While showing Emery the ropes on his first day of middle school, Eddie reveals how he convinced the staff into believing fake Chinese customs that provide special privileges; Louis hires a housekeeper to help lighten Jessica's load at home.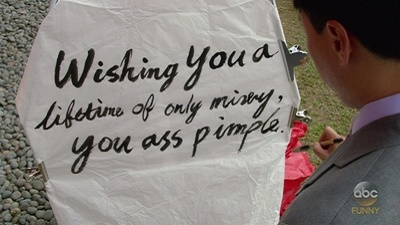 #2 - Coming from America 7.74
Season 3 - Episode 1
Louis takes the entire family to Taiwan to patch things up with Gene; Louis wonders if life in Orlando is as good as it could be in Taiwan; Jessica takes Eddie, Emery and Evan to her childhood locales.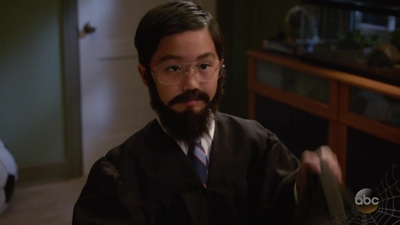 #3 - Louisween 7.71
Season 3 - Episode 3
Louis tries to get Jessica into the Halloween spirit.
#4 - The Manchurian Dinner Date 7.71
Season 2 - Episode 23
Eddie's girlfriend is determined to try and impress Jessica. Emery asks Louis for help with his graduation speech.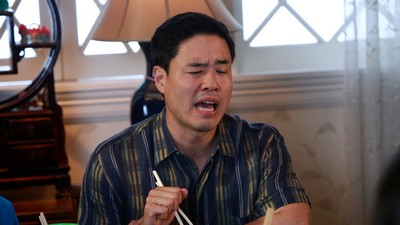 #5 - Boy II Man 7.71
Season 2 - Episode 2
Nicole convinces Eddie to ditch piccolo and become her tutor, then ends up ditching him when she meets a new boy. Crushed, Eddie stops eating and listens to Boyz II Men's "End of the Road" on repeat. Jessica is confused by his behavior and seeks parenting advice from Honey.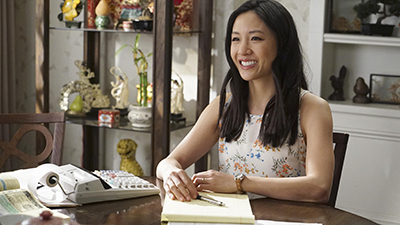 #6 - Jessica Place 7.69
Season 2 - Episode 19
Jessica and Honey find out a juicy secret about Deidre. Louis and Eddie come up with a way to deal with some negative emotions.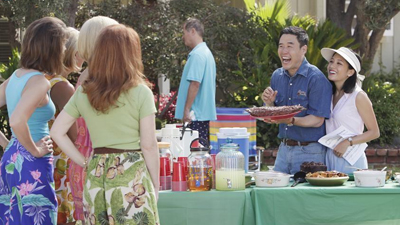 #7 - The Shunning 7.65
Season 1 - Episode 3
When the cul-de-sac plans a block party to celebrate NASCAR, Louis urges the family to use the event to make new friends (and promote Cattleman's Ranch Steakhouse). But Jessica has problems fitting in, especially after she befriends a beautiful trophy wife the roller blade moms don't like. Meanwhile, Eddie schemes to win the respect of the neighborhood kids.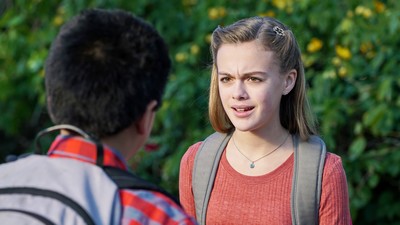 #8 - Keep 'Em Separated 7.65
Season 2 - Episode 15
Jessica attempts to encourage Louis to make some friends. Louis' new buddy at the pool hall turns out to be an attractive woman and Jessica feels jealous.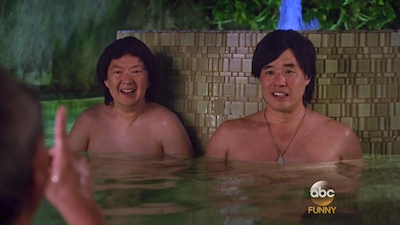 #9 - Bring the Pain 7.64
Season 2 - Episode 24
Louis' brother pays a visit with some big news. Eddie attempts to find a way to watch Chris Rock's latest comedy special.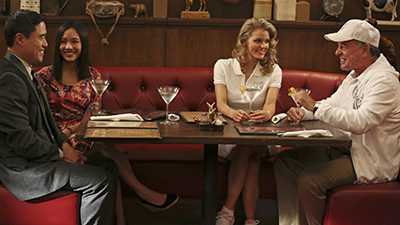 #10 - So Chineez 7.64
Season 1 - Episode 13
Jessica fears her family has assimilated so much to life in Orlando that they've lost their Chinese identity. So she drives everyone nuts making them reconnect with their culture, from Louis, who she insists decline an invite to join the country club, to Eddie, who she makes do a report on China for his World Day project.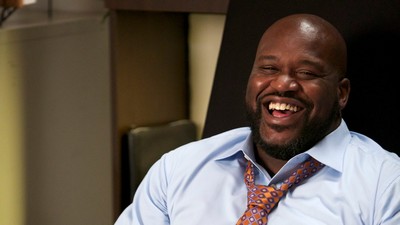 #11 - Shaquille O'Neal Motors 7.62
Season 2 - Episode 3
It's Louis and Jessica's wedding anniversary and Louis plans a romantic evening out - to the car dealership. Meanwhile, Evan and his "friends" help Eddie buy The Hot Dogger, a hot dog-shaped water slideSource: ABC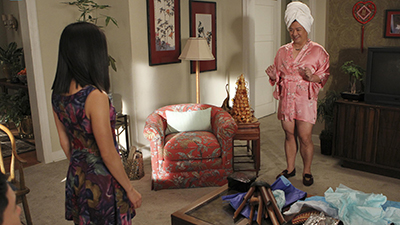 #12 - Blind Spot 7.60
Season 1 - Episode 10
Jessica's college boyfriend, Oscar Chow, comes to visit. She's a bit miffed that Louis isn't a little more jealous....but she's got a blind spot and is completely oblivious to the fact that Oscar is gay. Meanwhile, Eddie goes to great lengths to get out of the school science fair.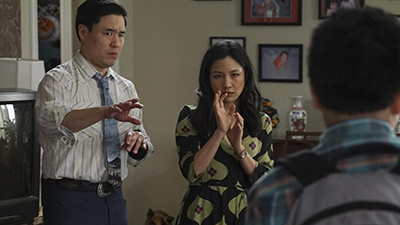 #13 - Week In Review 7.60
Season 2 - Episode 18
After the family become infected with lice, Louis leaves Jessica to deal with it. Eddie attempts to back out of a bet he has made.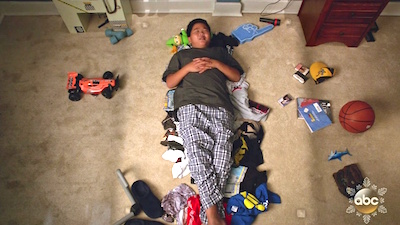 #14 - No Thanks-giving 7.59
Season 3 - Episode 5
Cattleman's Ranch hosts a Thanksgiving feast.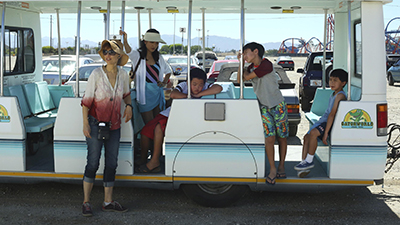 #15 - Family Business Trip 7.59
Season 2 - Episode 1
When Louis is forced to bring his family on a business trip to Gator World, Jessica learns the art of relaxation and Eddie takes on the "Death Roll." Meanwhile, Evan loses his last baby tooth but isn't ready to join the big kid club.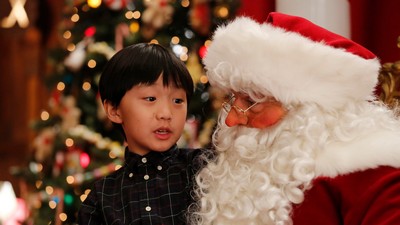 #16 - The Real Santa 7.59
Season 2 - Episode 10
Jessica and Louis convince Evan that Santa is a scientist with multiple post-graduate degrees who's also a good friend of his mother's and Eddie and Emery search for the perfect Christmas gift for their mother.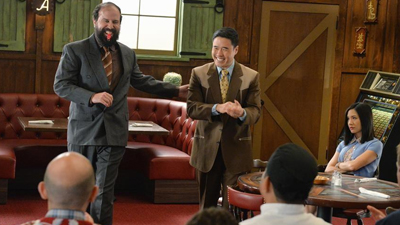 #17 - Persistent Romeo 7.58
Season 1 - Episode 5
Louis has to hire a professional instructor to give the restaurant staff a sexual harassment seminar after Jessica's attempts fall flat. Meanwhile, Eddie tries to pass off the seminar's instructional tape as a "dirty movie" to his friends in an attempt to impress them and get them to come to his house for a sleep over.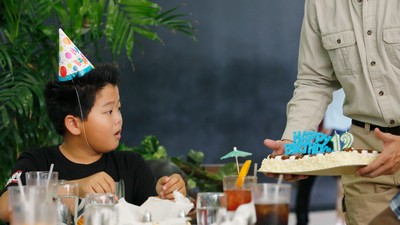 #18 - The Big 1-2 7.58
Season 2 - Episode 7
It's Eddie's 12th birthday and instead of celebrating with his family, he plans his own birthday party with his friends at the mall. When confronted about his secret party, Eddie confesses that the Huang family rules are stifling his true persona.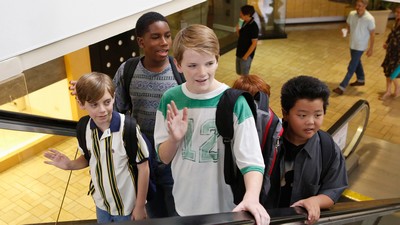 #19 - Good Morning Orlando 7.56
Season 2 - Episode 6
Louis goes on a local morning talk show to promote Cattleman's Ranch and fears he humiliated himself and poorly represented his culture. Meanwhile, Eddie and his friends are confused about who their girlfriends are and attempt to sort it out during a group date at the skating rink.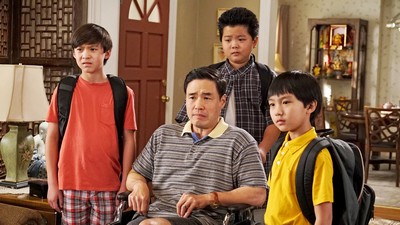 #20 - Tight Two 7.55
Season 2 - Episode 16
Louis discovers the demands of being a stay-at-home parent after an accident sidelines him from work. Jessica, meanwhile, struggles with managing the Cattleman's Ranch.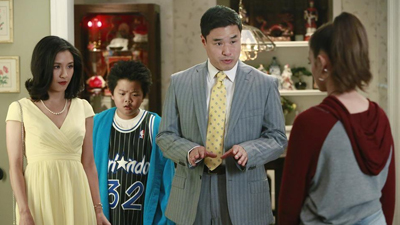 #21 - Showdown At The Golden Saddle 7.55
Season 1 - Episode 7
Things are looking up for the Huangs when Louis gets the restaurant a billboard in a prime spot in Orlando. They even get an invite to the country club. But when someone repeatedly vandalizes the billboard, they're left wondering why. Eddie works hard to get the attention of the girl he's crushing on, but it doesn't help matters when his mom hires her to babysit him.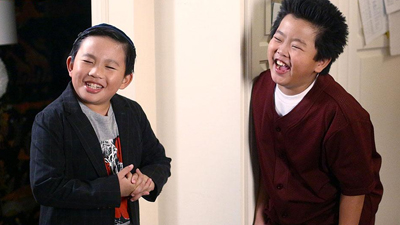 #22 - Phillip Goldstein 7.55
Season 1 - Episode 8
Eddie tries to befriend the only other Chinese kid in school, but he's in for a letdown after he finds out that they have nothing in common; Louis feels betrayed when Mitch accepts a job at the rival Golden Saddle.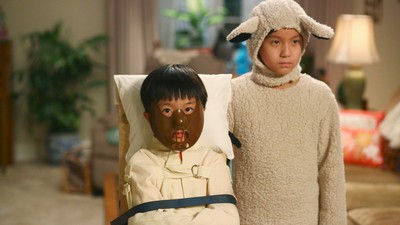 #23 - Miracle on Dead Street 7.54
Season 2 - Episode 5
It's the Huangs' first Halloween in the suburbs and Louis is determined to turn their "dead" street into a prime destination for trick-or-treaters. And as Louis, Eddie, Emery, Evan and even Grandma Huang show off their elaborate costumes, Jessica has bigger plans - to protect her investment property from teenage pranksters.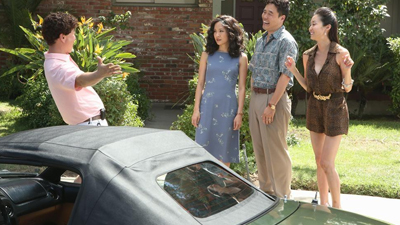 #24 - Success Perm 7.54
Season 1 - Episode 4
Family rivalry spirals out of control when Jessica's sister, Connie, and her far more affluent husband come to visit. The Huangs try to convince everyone they're doing great financially, when nothing could be further from the truth. Meanwhile, Eddie is excited to be reunited with his cousin Justin, who introduced him to hip hop, until he learns the kid has moved on to grunge.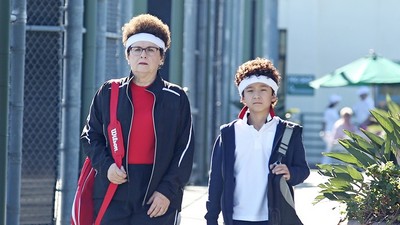 #25 - Michael Chang Fever 7.54
Season 2 - Episode 14
Louis and Jessica decide to pay tennis legend Billie Jean King to train Emery after finding out that he has great potential. Eddie helps Evan deal with a gambling debt.