Fawlty Towers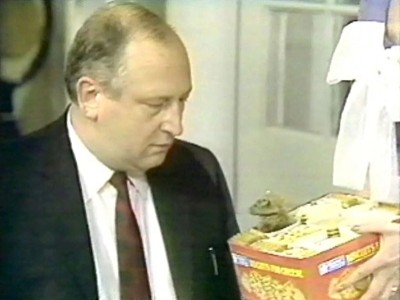 #1 - Basil the Rat 8.64
Season 2 - Episode 6
The health inspector is coming and Basil tells Manuel to get rid of his pet rat, which he later finds out is named Basil.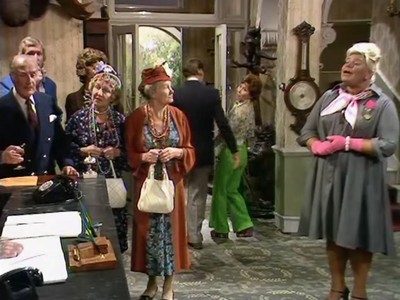 #2 - The Germans 8.58
Season 1 - Episode 6
Sybil goes into the hospital for toe surgery, leaving Basil to cope with a fire drill single-handed. After a couple of blows on the head, Basil tells some German guests where Germany went wrong in WWII.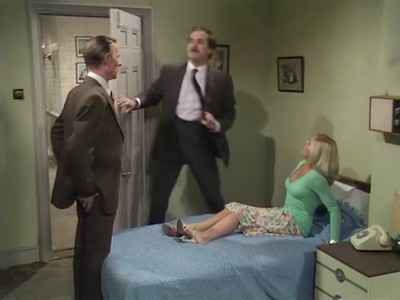 #3 - The Psychiatrist 8.53
Season 2 - Episode 2
A psychiatrist and his wife come to stay and Basil thinks Sybil is telling them all about his life.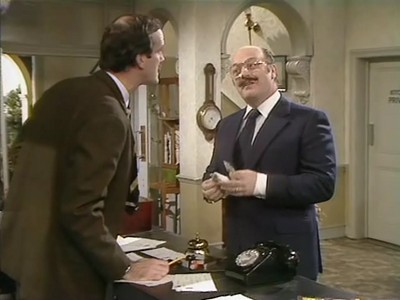 #4 - Communication Problems 8.48
Season 2 - Episode 1
A selectively deaf woman named Mrs Richards insists that she has had a large amount of money stolen at the hotel, and against Sybil's wishes Basil puts a fiver on Dragonfly.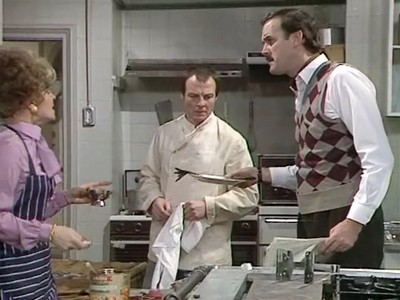 #5 - The Kipper and the Corpse 8.46
Season 2 - Episode 4
Unknown to Basil, a guest dies in the night and he tries to serve him breakfast anyway and an obnoxious woman insists on service for her dog.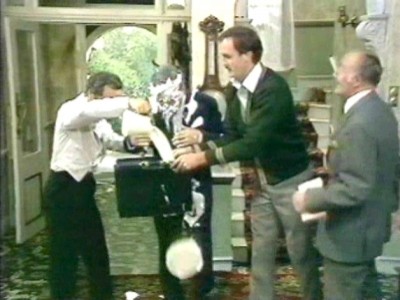 #6 - The Hotel Inspectors 8.45
Season 1 - Episode 4
Some inspectors are in town and Basil gets paranoid, so he alternately fawns over and offends his guests.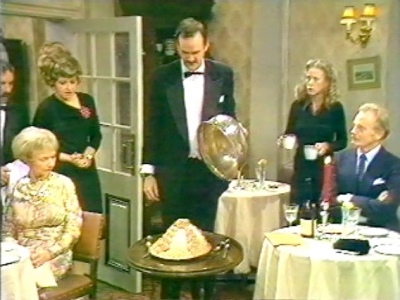 #7 - Gourmet Night 8.24
Season 1 - Episode 5
To bring the right type of crowd into the hotel Basil establishes a Gourmet Night.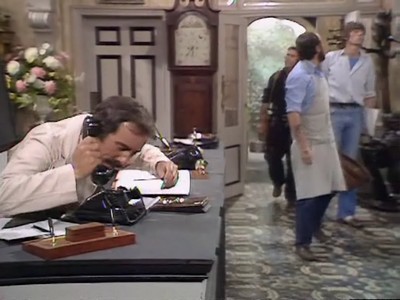 #8 - The Builders 8.24
Season 1 - Episode 2
The Fawltys take a holiday and leave Polly and Manuel to run the place just as O'Reilly's builders come to redo the lobby.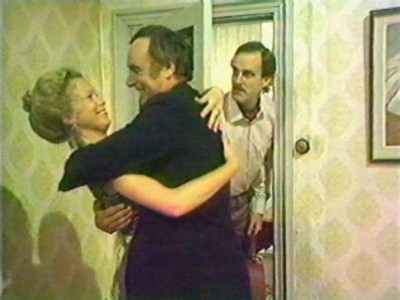 #9 - The Wedding Party 8.17
Season 1 - Episode 3
Basil wants 'none of that' going on in his rooms and suspects some guests and Polly of carrying on.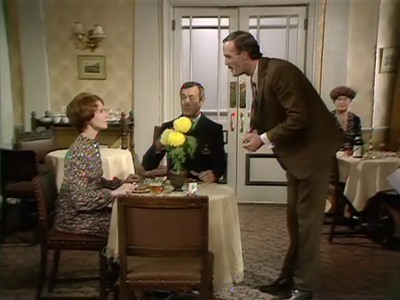 #10 - A Touch of Class 8.16
Season 1 - Episode 1
A confidence trickster comes to stay at the hotel, just after Basil has taken an ad in a posh magazine to upgrade the clientele.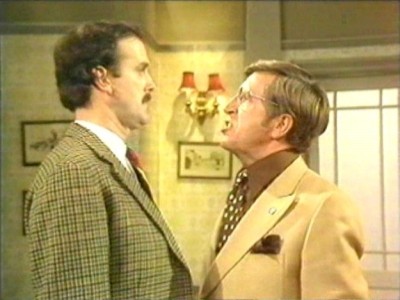 #11 - Waldorf Salad 8.13
Season 2 - Episode 3
An American and his wife get unsatisfactory service at Fawlty Towers when he orders a Waldorf salad, after the kitchen has closed.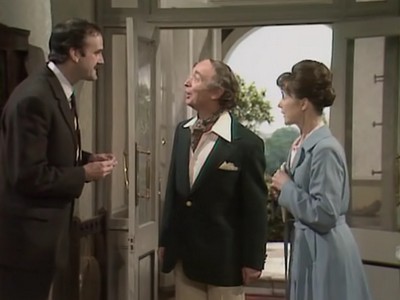 #12 - The Anniversary 8.09
Season 2 - Episode 5
Sybil leaves before Basil's surprise anniversary party and Basil spends the evening trying to convince their friends she's ill.