Ed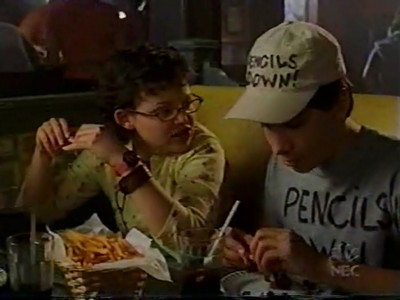 #1 - Charlotte and Wilbur 9.31
Season 3 - Episode 4
Carol's father returns from Florida in time for his birthday party, unaware that she's engaged. When she finally springs the news on him, he's hurt that she's marrying someone he's never even met. At his birthday party, he gives Carol and Dennis the cold shoulder and refuses to speak to her or accept her apology. When she goes to his house to explain, she is shocked to discover that her father remarried a year earlier without telling her. Carol goes ballistic until she finds out that her father may be sick. When she asks him, he denies it. Finally, he visits her and they talk about how they have tried to protect each other ever since her mother died. He finally admits that he's scared and asks Carol to come with him to his doctor's appointment, where they get good news. Warren freaks out about the unfairness of the SAT system and mounts a one-man protest he calls ""Pencils Down!"". After several fruitless attempts to be taken seriously and enroll anyone else in his boycott, he finally fa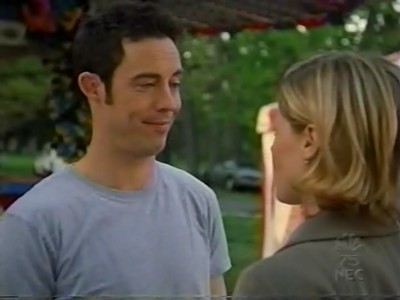 #2 - Last Chance 9.25
Season 2 - Episode 22
Ed wrestles with his nervousness about taking what he believes to be his last chance to tell Carol exactly how he feels after he discovers that she and Dennis are going away for the summer together and that Dennis plans to propose during the trip; Warren and Mark compete for Diane's affection; Stuckeyvillians vie for the title of ""The Most Talented Person in Stuckeyville"".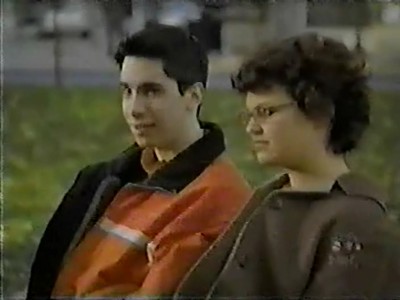 #3 - Goodbye Sadie 9.25
Season 2 - Episode 8
Ed represents a teacher who admits to refusing to cast a talented African American in a play--as Abraham Lincoln; Warren gets an image makeover; Molly resists her boyfriend's efforts to get her a new car.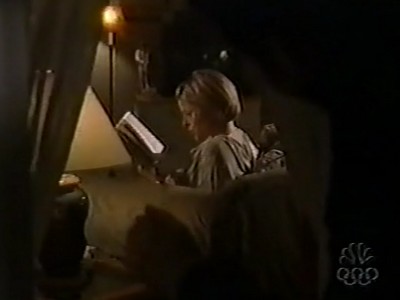 #4 - The Music Box 9.22
Season 1 - Episode 13
When Carol's music box is stolen from her car, Ed tries to help in apprehending the thief. Though the music box is valuable, Carol really wants it returned for sentimental reasons (her grandfather gave it to her). During the investigation, Carol lets her jealousy of Bonnie get the best of her and the two butt heads. Finally the culprit is found and with Ed's detective work the man is brought in for questioning. Unfortunately the man has an alibi. Ed investigates the alibi and learns that the man lied. Confronted by Ed, the thief admits that he stole the music box because he was desperate for money because he lost everything while supporting his sick mother. He refuses to admit that in court however until Ed promises to talk the DA into waiving jailtime and putting him on probation. When Bonnie learns about the deal, she becomes furious that Ed used their relationship to his advantage, but she does end up waiving jailtime anyway, to Carol's dismay. Later that night, Ed and Bonnie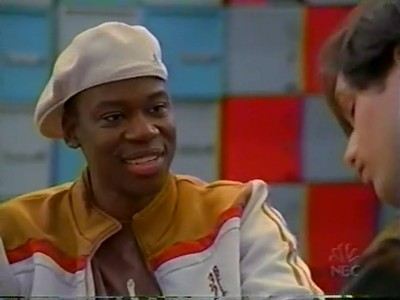 #5 - Trapped 9.22
Season 3 - Episode 8
Tired of the continuing Carol/Ed saga, the pair's friends trap them in Stuckeybowl until they finally work things out, one way or another.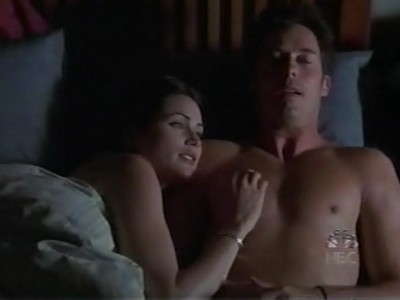 #6 - The Stars Align 9.03
Season 2 - Episode 1
Ed and Carol's close encounter is interrupted by Bonnie Hane; Ed defends Warren on a charge of criminal negligence after Warren brings a keg of beer to a party and an underage drinker has an bicycle accident on his way home; Nancy quits her job to be a full-time mother.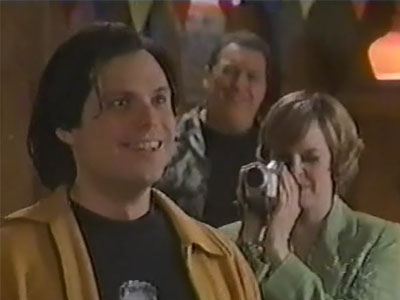 #7 - Prom Night 9.03
Season 1 - Episode 22
At the same time Ed receives a visit and a job offer from his old collegue, Carol invites him to the Stuckeyville HS junior prom; To avoid the embarrassement of not having a date, Warren seeks out an escort service; Phil attempts a string of comical practical jokes to get on a TV show.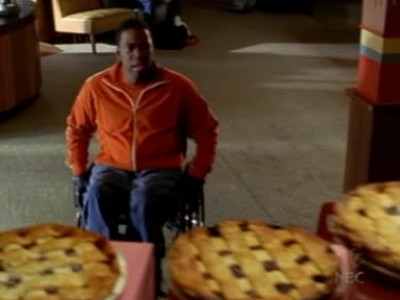 #8 - New School 9.00
Season 4 - Episode 1
Ed and Carol stumble through the first days of their changed relationship; Mike and Nancy have their hands full with a new puppy and its dishonest breeder; Eli is bewitched by an attractive and talented pie maker.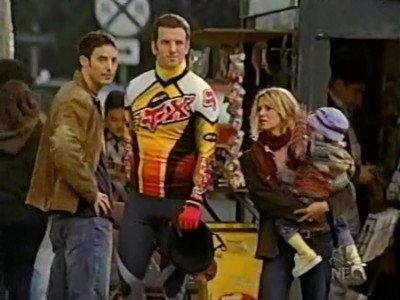 #9 - Neighbors 9.00
Season 3 - Episode 10
When a new lawyer arrives in Stuckeyville and encourages neighbors to sue each other, Ed hatches a scheme worthy of Phil to get Stuckeyvillans back together again; Carol urges Molly to become a candidate for Stuckeyville High principal, now that Dennis is teaching in Minneapolis; Mike prepares to take over Ed's crown as the Stuckeyville Recliner Rally champion; inspired by Mark's upcoming surgery, Phil connives with Eli to become the ""Jared"" of a local sandwich shop.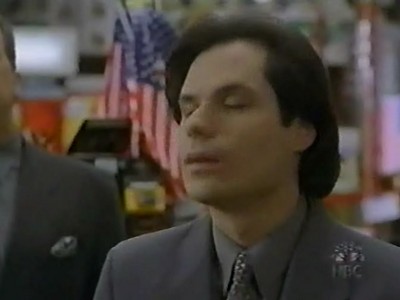 #10 - The New World 9.00
Season 2 - Episode 7
Ed represents Dennis in a minor fender-bender case, but when the other party's lawyer asks for an exorbiant amount of money, Dennis insists they settle in order to close the case; Ed tries to resurrect the annual Thanksgiving Day parade; Nancy declares war on her fellow ""cookie moms"" when she is sabotaged while launching her own cookie line.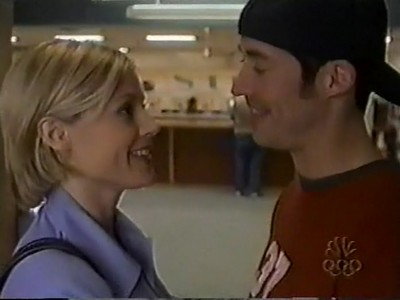 #11 - Mixed Signals 8.98
Season 1 - Episode 21
Ed represents a golfer suing a fan who shouted out while he was making an easy putt-thus costing him the win; Warren can't decide whether to ask reliable Donna or dream-girl Jessica to the prom.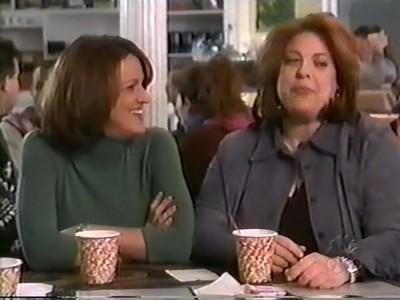 #12 - Hook, Line, and Sinker 8.98
Season 1 - Episode 12
Ed handles a case involving a man being fired if he doesn't make a fish ""sing""; Mike believes the Burton's new nanny has a crush on him; the Stuckeybowl staff tries to come up with ideas to drum up business.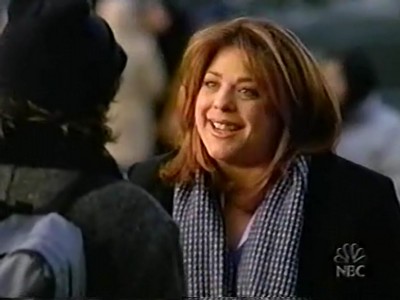 #13 - Hyenas & Wildebeests 8.98
Season 3 - Episode 13
Carol decides to be objective after debating whether she should avenge Rich Keenan's cruel high school hoax on Molly by writing a negative review of his restaurant in the ""Stuckeyville Progress"". As it happens, she sincerely hates the food and writes a scathing review, which prompts Rich to sue her for maliciously ruining his business. Ed and Frankie represent her in a bench trial before a judge who doesn't care for Ed, but who manages to be objective nonetheless. Although Carol wins the case, she is forced to deal with the aftermath of a secret that's revealed during the proceedings. Phil's latest lamebrained scheme to increase business at Stuckeybowl by attracting a younger crowd gives rise to ""Extreme Bowling"", an idea Ed quickly vetoes before it burns the building down. Molly is stymied about how to help a young geek from being harassed by other students until she devises an ingenious scheme to ensure his popularity, while all kinds of sparks fly between her and the boy's single f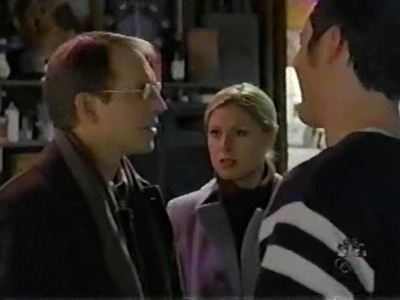 #14 - Youth Bandits 8.98
Season 2 - Episode 13
Ed and Carol disagree about the propriety of reuniting Ed's high school garage band to play at the funeral of the band's songwriter; Warren spends a blissfull week dating Jessica and immortalizes the event with an infinity tattoo; Molly tutors Phil in chemistry so that he can pass his G.E.D. exam.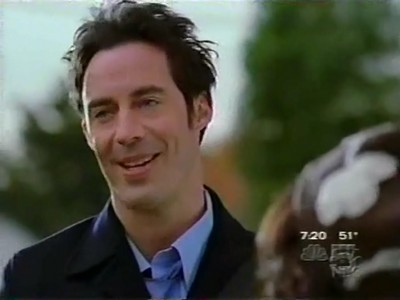 #15 - Frankie 8.98
Season 3 - Episode 11
As Ed takes the case of a injured high school football player who's suing another player for unnecessary roughness, he meets an enthusiastic law school graduate eager for a job; Eli helps Warren and Diane give Mark his last great meal before surgery; Molly does her best to be the coolest principal ever.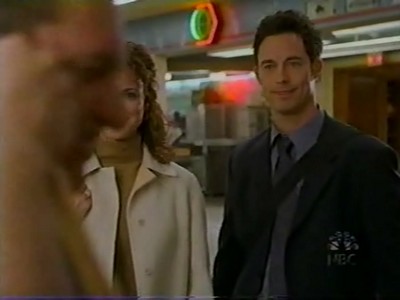 #16 - Closure 8.98
Season 2 - Episode 5
Carol asks Ed to help her friend Sonja, whose husband Andy wants a divorce after discovering that Sonja had advertised herself in a mail-order-bride catalog before they met. Sonja is about to be deported to her native Brazil, since they live in a no-contest divorce state and Andy can get a divorce immediately. As Ed gets more involved in the case, he re-evaluates his own failed marriage and invites Liz to visit him so that they can mend fences. Mike continues to be beleaguered by Dr. Jerome, who refuses to relinquish his practice until Mike reads all the volumes of medical knowledge Dr. Jerome has amassed in his career. He also has a friend pose as a patient who needs an emergency appendectomy but refuses to listen to Mike and walks out of his office. When Dr. Jerome takes Mike along to see a terminally ill patient, Mike realizes that Dr. Jerome isn't such a bad guy after all. Molly and Jim continue to wend their way through the trials and tribulations of dating. After Jim cancels a da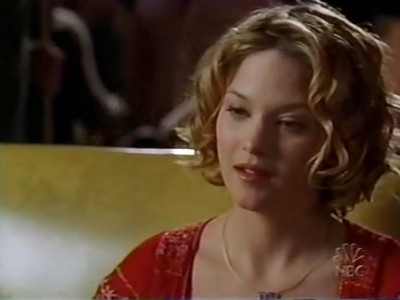 #17 - Good Advice 8.98
Season 3 - Episode 16
Frankie defends Ed when he's sued for breaking a man's thumb while rescuing him from a burning car; Molly contends with Ryan's disapproval as she gets closer to Sean; Warren refuses to let Stella pull away from him after their night together; Carol gives Ed a little relationship advice about giving Frankie relationship advice, and discovers a small truth about herself; Stella chafes as Carol tries to mother her.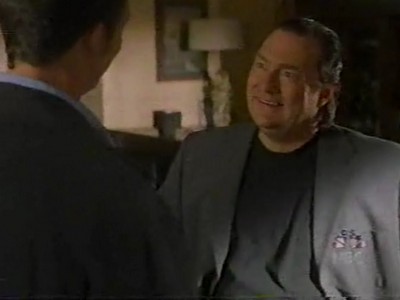 #18 - Changes 8.98
Season 2 - Episode 2
When a client changes his name and his image, Ed decides to follow his lead; Molly tries to catch the eye of a bowling alley equipment salesman; Mike takes drastic measures to find ""the last straw"" which will end the impasse with Dr. Jerome.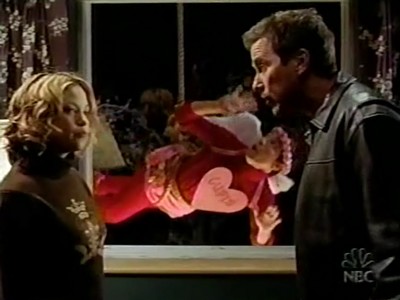 #19 - Blips 8.98
Season 3 - Episode 15
Ed becomes concerned about his legacy after taking a longevity test and learning that his life expectancy is ""only"" 83 years; Stella returns to Stuckeyville after breaking up with her boyfriend, who follows her there; hoping to cash in on the royalty market, Phil and Eli compete to create a new birthday song; Frankie and Leon come to a parting of the ways; Warren's high-flying approach to playing Cupid for Stella on Valentine's Day gets him the thank-you of his dreams.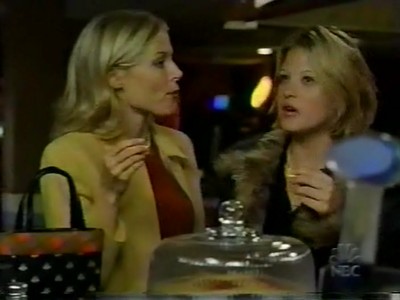 #20 - The Wedding 8.98
Season 3 - Episode 7
The families converge for the wedding, and Carol begins to have second thoughts after talking to her father about her parents' courtship; Warren enlists the help of Carol's sister Stella in writing a song for the bride, and the two hit it off better than Warren could have dreamed, leading him to seek out Eli for advice about women; Ed decides not to attend the wedding, but Carol begs him to reconsider; Jennifer encourages Ed to break up the wedding and he decides to go for it and ride up to the church on a white steed, but the horse he ends up with has other ideas; Dennis makes a painful decision to tell the truth at a crucial moment.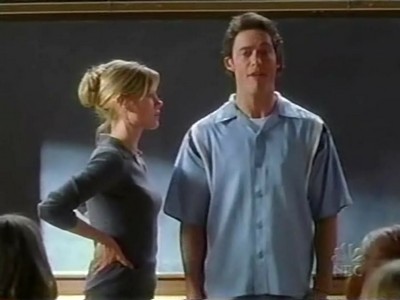 #21 - Captain Lucidity 8.85
Season 3 - Episode 17
Ed tries lucid dreaming to figure out if he should pursue a relationship with Frankie.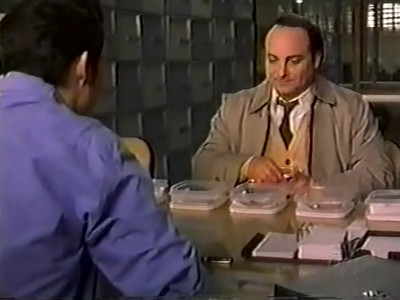 #22 - Live Deliberately 8.80
Season 1 - Episode 16
A brush with death inspires a local man to change his life and do things he's never done before such as scale a wall, bowl naked, and go out with Molly. Meanwhile, Ed tries to recapture his youth by doing things he did when he was 18, and Warren becomes inspired by Thoreau's call to ""simplify"".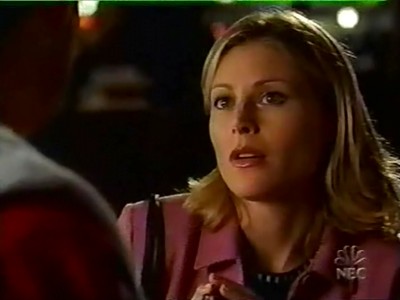 #23 - May the Best Man Win 8.80
Season 3 - Episode 6
Jennifer Bradley breezes back into Ed's life claiming that she needs his legal advice; Ed accepts Dennis's sarcastic offer to be his best man; Carol's impending marriage is making Molly feel neglected.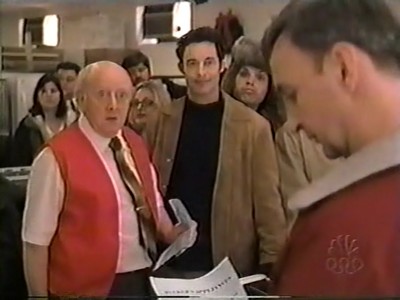 #24 - Your Life Is Now 8.80
Season 1 - Episode 9
The return of former high football star, Troy McCallum, brings out feelings of resentment in both Ed and Carol. Meanwhile Ed tries to help high school student Warren, whose nerd vs. jock conflict mirrors his own.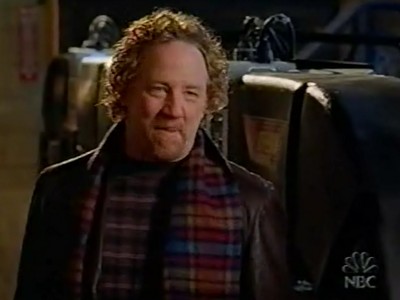 #25 - Makeovers 8.80
Season 3 - Episode 9
Lloyd returns to Stuckeyville, and his new scheme is selling makeup for men. When he's prosecuted for being part of a pyramid scheme, Ed doubts Lloyd's claims that he knew nothing about it, creating friction between the brothers. After Mark's father has a heart attack and Mark gets bad news about his own health at his annual checkup, Mike and Warren convince him to have gastric bypass surgery. Ed and Carol smooth over the rough patch in their relationship and become friendly again.