Duckman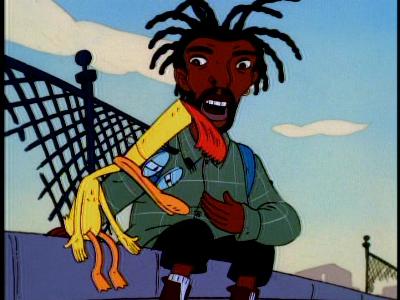 #1 - Coolio Runnings
Season 4 - Episode 2
With the Father & Son Games coming up, Duckman looks for an alternative to competing with Ajax. He spots a more than adequate replacement in recording artist Coolio, who's returned to school to replace his high school diploma. Coolio does not compete with Duckman. Ajax competes with Duckman and even tho they don't win, it has made Duckman and Ajax's bond stronger.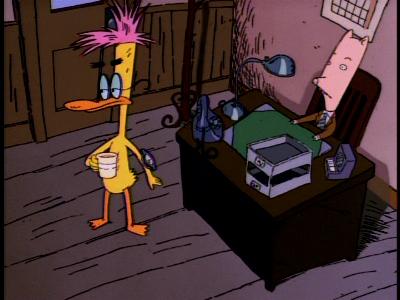 #2 - I, Duckman
Season 1 - Episode 1
We are introduced to Duckman, who's ignored by his family and feels under appreciated, he is searching for something to be remembered by. The agency receives a package that contains a bomb that goes of in the office. Duckman is happy someone cared enough to try and kill him so he visits the sender in prison. Only that suspect also receives a package.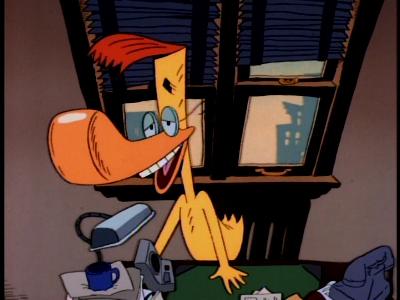 #3 - Psyche 8.24
Season 1 - Episode 4
Feeling inadequate and hard up, Duckman gets a bill job. The detectives then get a job researching the lives of two large breasted women, but Duckman runs away from it. Seeking further help, takes him into his psyche where he confronts what has really been troubling him.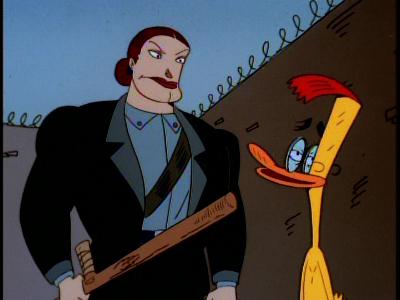 #4 - Aged Heat 2: Women in Heat 8.25
Season 4 - Episode 3
Duckman is imprisoned for killing Fluffy and Uranus, again. However, he is accidentally sent to a women's prison. A dream of his comes true! In fact Duckman fits in quite well and becomes the star attraction in the warden's side business, a dance ring. Everything's going great until Suzy comes along.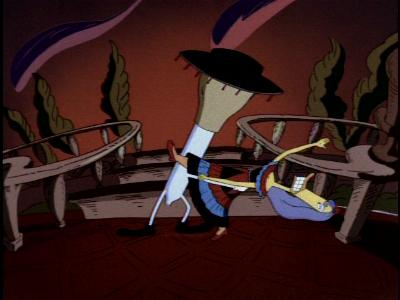 #5 - Sperms of Endearment
Season 3 - Episode 5
Bernice, Duckmans sister-in-law, decides she wants to have a child of her own. After trying the dating scene she decides to give artificial insemination a go. Due to a mis-communication and over abundance of, er, 'product', the service gives her Duckmans 'donation'. Hilarity ensues as Duckman and Bernice are incompatible in every [in] conceivable way.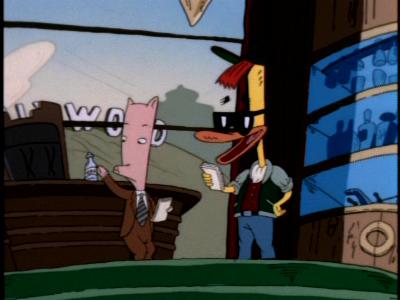 #6 - Dammit, Hollywood 7.86
Season 4 - Episode 1
Annoyed with the current state of the film industry, Duckman goes to Hollywood to demand his $7 back. Instead, he falls into the plot of a soon-to-be deposed studio executive, a man who's looking for a patsy to run the studio into the ground in hopes of saving his own job. Duckman becomes head of Paradox Pictures, where ""if it's a good movie its a Paradox"". He quickly begins running through the studio's money, signs a secretary to a 340 million dollar deal to star in a movie in her underpants. The deposed executive also arranges it so that Duckman manages to alienate the studio's three biggest action stars.
#7 - From Brad to Worse 8.25
Season 4 - Episode 5
Duckman finds an old high school classmate who's been homeless due to something Duckman did to him 20 years ago. Duckman's attempts to help only make things worse.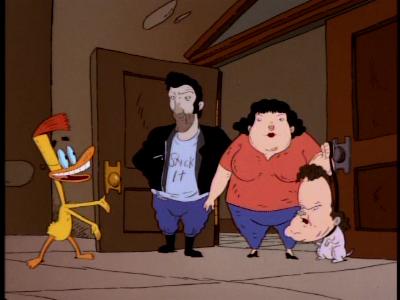 #8 - Days of Whining and Neurosis
Season 2 - Episode 3
Duckman & Cornfed go undercover into an exclusive celebrity-filled health spa to investigate one of the support groups.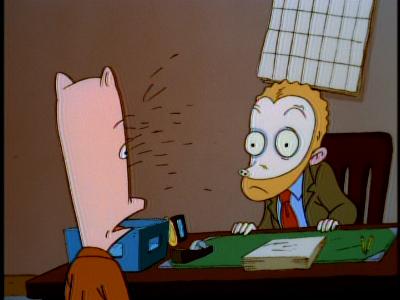 #9 - All About Elliott
Season 4 - Episode 4
Duckman and Cornfed hire a college intern for the agency. The intern undermines Cornfed's reputation and indulges Duckman's self-destructive behavior. Duckman must choose between his flashy new assistant (who may be trying to kill him) and his old partner.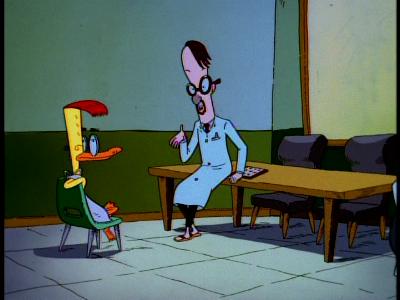 #10 - A Room With a Bellevue
Season 3 - Episode 6
Duckman gets placed in a mental institution after pleading temporary insanity to a charge of public ranting. He likes the strict regimentation of the institution (compared to the anarchy and choas of outside the institution) so much that he decides to have himself permanently commited. Cornfed comes to rescue Duckman from the institution, but is to late as he has already been given shock treatment. Luckily Cornfed has a book on brain surgery and gets Duckman back to 'normal'. [note: the original version of this episode has a small section where Duckman is being dragged through a room where some residents are being given a test, and Dr. Stein asks them about seeing Duckman and a question of time. For some strange reason this scene is usually cut.]
#11 - Not So Easy Riders
Season 1 - Episode 8
Duckman receives a letter from the IRS. The IRS agent is tough and Duckman is given 24 hours to pay $29,587.42 in back taxes. After asking his family for help and being rejected and lectured, Duckman tries anything. When he can't raise the funds, he and Cornfed go on the run and then on the road. Bernice falls for the IRS agent who's staying at the house waiting for Duckman to call.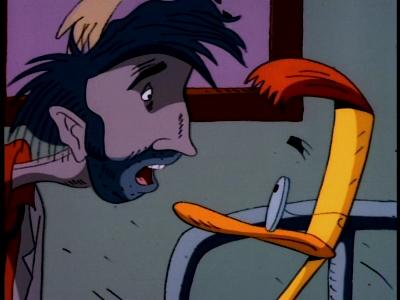 #12 - Gland of Opportunity
Season 1 - Episode 5
Duckman receives the adrenal gland of a daredevil via a transplant at an amusement park clinic. The new gland gives him loads of confidence.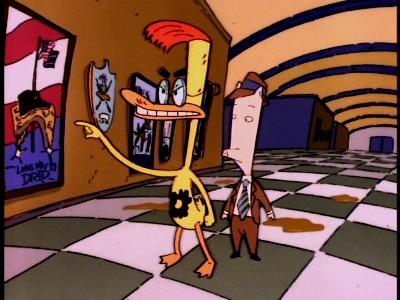 #13 - A Civil War 7.60
Season 1 - Episode 7
Duckman is jealous when everyone showers Cornfed with their attention, so he fires him while working their next case, which involves the ""murder"" of the owner of a Steak and Waffle on a Stick factory.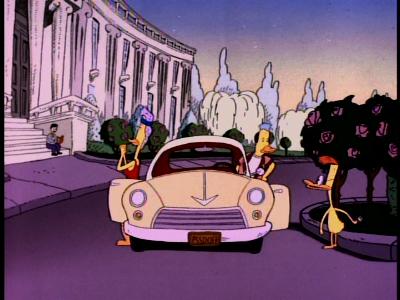 #14 - Ride the High School 7.50
Season 1 - Episode 6
Duckman receives a letter offering Ajax a chance to go to a boarding school for gifted children. After visiting Ajax's current school, Duckman decides that Ajax must go to the boarding school. The family begins to miss Ajax's presence. Cornfed decodes one of Ajax's letter's and they go to the school to bring Ajax back, but it turns out the school is a front for Duckman's arch-nemesis, ""King"" Chicken.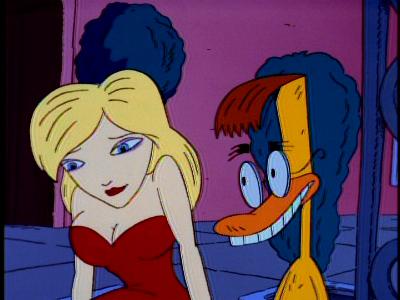 #15 - Bonfire of the Panties 8.20
Season 4 - Episode 6
Cornfed along with Charles and Mambo prepare the ultimate aphrodisiac for Duckman to turn his love life around. They give him a limited amount of the potion, but he quickly replicates it in huge batches. Now he has more woman than he can deal with. Bernice discovers what is going on and demands that he stop. When the real thing occurs between Duckman and actress Courtney Thorne-Smith, no one believes him.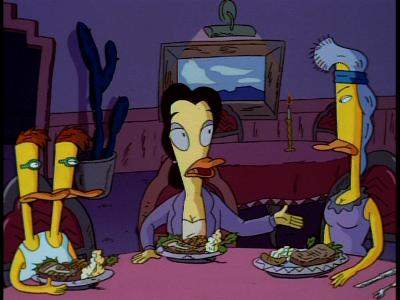 #16 - Role With It 8.20
Season 4 - Episode 7
Duckman takes the family and the staff on a holiday to a real Indian reservation, with a casino. While there, a psychiatrist notices Duckman and the rest of the family's overall self-destructive behavior. She offers them treatment that involves a role-playing session that uncovers some of their real issues.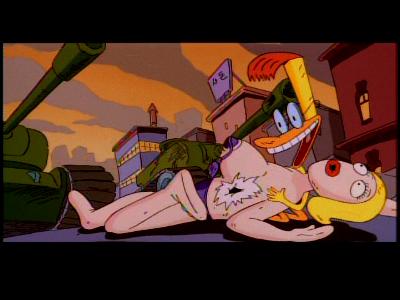 #17 - Apocalypse Not
Season 3 - Episode 7
After the city gets attacked by one of Duckmans over-inflated dolls, the city decides to have an emergency drill where all the residents go underground till the drill passes. Duckman fails to know about the drill and has a city-wide 'party' (involving mass destrution) while all the residents are gone. Eventually the residents return to chase Duckman out of town.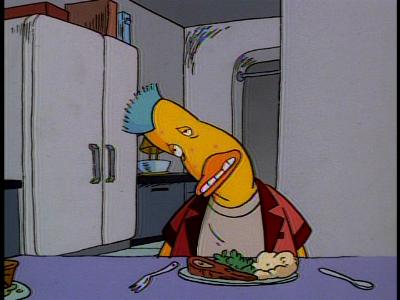 #18 - Ajax and Ajaxer 8.25
Season 4 - Episode 8
Duckman and Cornfed are hired to perform surveillance on a laboratory that is performing experiments on intelligence formulas. Cornfed accidentally swallows a ""Get Dumb"" formula, that falls in with the plans of the scientist who created it. If Cornfed gets cured, will Ajax lose his first true friend?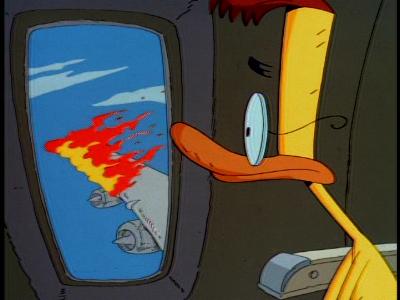 #19 - Clear and Presidente Danger 7.43
Season 3 - Episode 8
Duckman and group win a trip to a third-world country. Duckman starts a revolution with his ranting and gets placed into power where he becomes as corrupt as the last rulling paty. This requires Cornfed to form a revolution and rescue Duckman and group.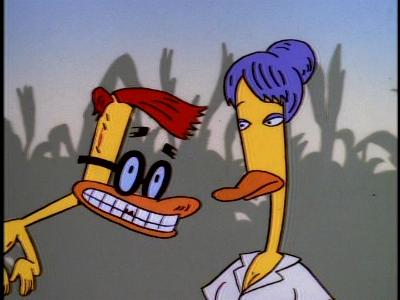 #20 - The Girls of Route Canal
Season 3 - Episode 9
Charles and Mambo are in love and look to Duckman for advice. He tells them a Bridges of Madison County-esque story of how he and their mother met and fell in love.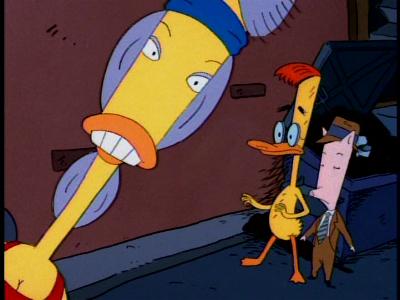 #21 - American Dicks
Season 1 - Episode 11
The Duckman detective agency, the only agency not affected by the nationwide detective strike, becomes the focus of TV show American Dicks who are looking to solve their 100th case. Eventually, Duckman gets a case; the mission is to find the mayor.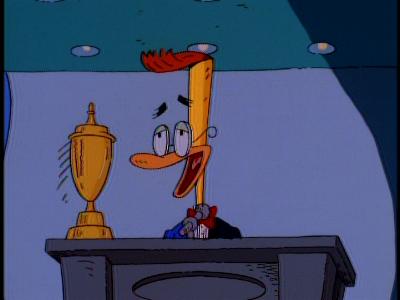 #22 - A Trophied Duck 8.33
Season 4 - Episode 10
Duckman and the gang travel to San Francisco to attend Dickcon 97. He thinks he is being honored with an ""achievement"" award. When he gets there, he encounters an old rival from detective school. The rival is running the event and takes every opportunity to humiliate him. One of these methods involves an attempt to find a kidnapped Cornfed.
#23 - Grandma-ma's Flatulent Adventure 7.88
Season 3 - Episode 3
The family makes plans to put Grandma-ma in a rest home. While taking her there, Duckman gets distracted and loses track of her. Grandma-ma embarks on a flatulent adventure and later when Cornfed and Duckman find her, she appears to be dead. Duckman makes the funeral arrangements.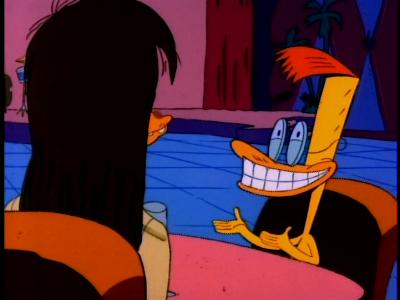 #24 - About Face
Season 1 - Episode 12
Duckman calls 911 in an emergency and falls in love with the voice on the other end of the line. When they meet, her looks leave a whole lot to be desired. Then she gets a complete makeover that changes her life.
#25 - Bev Takes a Holiday 8.33
Season 4 - Episode 12
Bernice travels to Washington to assume her new role as Congresswoman. Duckman spots a woman who happens to look like Beatrice, but gets hit by a bus. It turns out that she is Beatrice and Bernice's long lost triplet. Bev realizes the only way to keep Duckman alive is to pretend to be Beatrice.