Duck Dynasty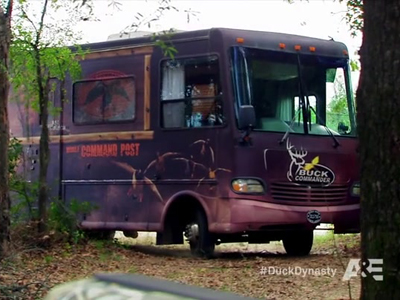 #1 - Duck Season Eve 8.24
Season 3 - Episode 1
Tomorrow is the opening day of Duck Season and the men are carrying on their tradition of camping on the Robertson Land the night before... including Willie, who typically opts out of "roughing it." But when Willie shows up to meet the guys in the Duck Commander RV, the camp is divided between those who want comfort, and those that will rough it. Back at Phil and Ms. Kay's, Phil has a tradition of his own that he'd like to carry on before Duck Season--getting a little loving from Ms. Kay. But because one of his other traditions is to go without bathing before Duck Season, Ms. Kay isn't allowing it.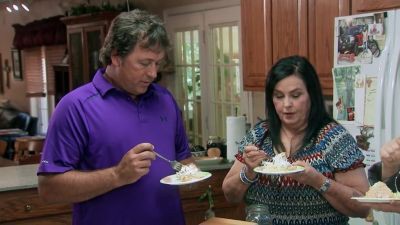 #2 - Pie Hard
Season 9 - Episode 8
Willie and Alan agree to help Ms. Kay open her own bakery, but things take a turn when it Kay is asked to hand over her secret recipes. Meanwhile, the guys in the duck call room take an extended lunch break by driving to Mississippi for fried green tomato sandwiches.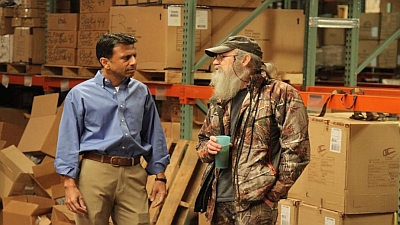 #3 - Governor's Travels 7.76
Season 6 - Episode 1
When the Governor of Louisiana announces that he will be coming to Duck Commander to present Willie with a commerce award, John Luke volunteers to give the introduction speech. But Willie can't help but give John Luke some public speaking pointers, along with Si's unwanted help. Meanwhile, Ms. Kay enlists Korie and Sadie's help to pick out a nice outfit for the visit, trying to convince a reluctant Phil to give his opinion on her outfit options.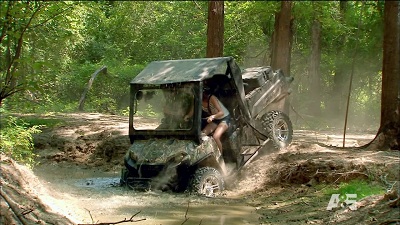 #4 - Driving Miss Sadie 8.25
Season 2 - Episode 2
With Sadie's (Willie's daughter) driver's license test fast approaching, she finds herself in dire need of lessons. Willie, Jase, and Si each set out to correct her glaring failures behind the wheel by teaching her how to drive--Robertson style. On the other side of West Monroe, Phil decides to play chaperone to John Luke and his girlfriend, turning their day date on the river into an awkward afternoon of "Phil-osophy."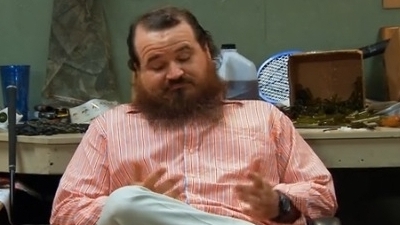 #5 - So You Think You Can Date? 8.32
Season 4 - Episode 2
After discovering that Martin has to miss a Friday night poker game for a planned date, the guys (as well as their wives) take turns figuring out the best way to coach him for romance. When babysitting for Jep and Jessica turns into a rocky road, Phil tries to teach his granddaughters how to fish--a useful skill. But even at this young age, the girls outsmart him and have him doing all the work.
#6 - The Grass & The Furious 8.24
Season 2 - Episode 1
It's all hands on deck for the Duckmen when an old high school nemesis challenges them to a good old fashion race... at the local lawn mower competition. But Willie and the guys soon find out that this competitive and ridiculous underground sport is nothing short of high octane. Meanwhile, Phil has his hands full with his granddaughters when he's called on to construct a playhouse, which he soon uses as an opportunity to teach them about some Robertson family ways.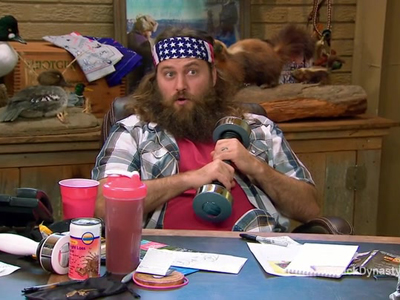 #7 - Can't Hardly Weight 8.04
Season 3 - Episode 2
Gearing up for his high school reunion, Willie realizes that he could stand to lose a few pounds. Jase and Korie set out to help him drop some weight and the strenuous battle of man-versus-waistline begins. Meanwhile Si is convinced that Phil's hunting dogs don't like him and he goes searching for his own canine companion.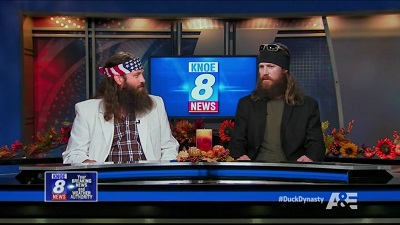 #8 - Good Night and Good Duck 7.76
Season 7 - Episode 2
The Robertson family hosts a special holiday episode of Duck Dynasty by taking over a local TV show "Good Morning Arklamiss." Each family member presents a special holiday segment, with Willie and Jase serving as anchormen, Si as the weatherman, Kay presents her famous Thanksgiving recipes, and the rest of the family offer up their unique tips for the holidays.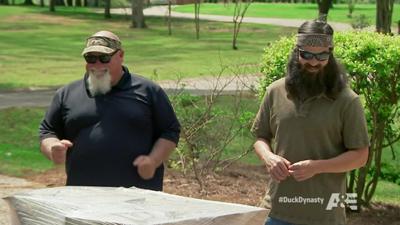 #9 - Induckpendence Day 7.79
Season 8 - Episode 2
When Jase receives a palate of fireworks as a gift, he and the guys create a homemade fireworks display for the Robertson family 4th of July barbeque. Meanwhile, Uncle Si is honored by the veterans association and given his own exhibit at a local military museum.
#10 - Automation Frustration
Season 11 - Episode 2
Willie buys a 3D printer for the office that starts off as a fun distraction for the guys until it appears the printer could soon replace their jobs. Si, upset that Willie invested in the 3D printer and didn't give him a raise, invests in John Luke's Sno-Cone stand.
#11 - Hot Tub Grime Machine 8.28
Season 4 - Episode 3
The guys realize that Godwin has never really asked them for a favor, even though they are all always helping each other out. Godwin asks them to help him get a hot tub, so they set out to help him pick one up. Phil and Kay teach Sadie and John Luke how to make May Haw jelly.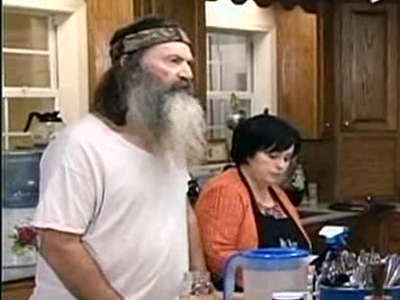 #12 - Shot Thru the Heart 8.14
Season 3 - Episode 3
The guys learn from Willie that John Luke is going through his first break up. In order to make him feel better the men decide to take John Luke hunting for nutria, and impart their relationship wisdom. Phil and Kay have a famous pet photographer come to their house to take pictures of them and their canine pets. But having a yuppy pet photographer from the city interacting with country born and raised Phil Robertson becomes interesting.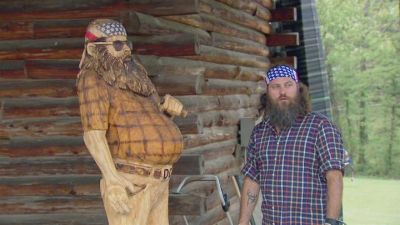 #13 - Statue of Imitations 7.57
Season 10 - Episode 2
When Willie asks a local chainsaw artist to make him a statue, he gets a big surprise when it's revealed that the statue is of an unlikely subject -- Willie himself. Meanwhile, Jep and Jessica attempt to help Kay with her hoarding by selling some of her items online, but things take a turn when Kay begins buying more stuff than she sells.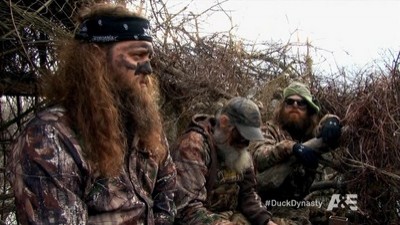 #14 - CEO for a Day 8.05
Season 1 - Episode 2
After Willie appoints Jase CEO for a day, Jase goofs off until he realizes there's a huge shipment that needs to go out ASAP. And Phil has a big surprise in store for the grandkids after they help him do some hard work--a surprise that leads to a big family football game.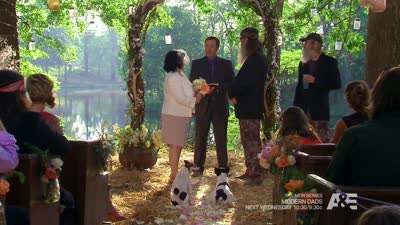 #15 - Til Duck Do Us Part 8.50
Season 4 - Episode 1
Everyone comes together to plan a surprise wedding for Phil and Kay, setting up a special ceremony on their land, which the whole family attends. Si distracts Phil and Kay by taking them on a "trip down memory lane" to different places that were meaningful in their relationship.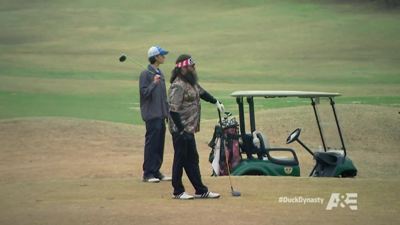 #16 - Grooming the Groom 7.50
Season 8 - Episode 1
When Willie and the guys take John Luke golfing prior to his engagement party, their attempts at marital advice don't exactly work out as planned. Meanwhile, Korie's shopping trip for engagement presents takes longer than expected with Kay and Si tagging along for the ride.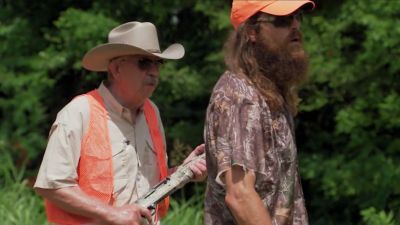 #17 - Inlawful Entry
Season 9 - Episode 1
When Missy's parents visit, her father convinces Jase to take him on a quail hunt. But while their "bonding hunt" yields very few quail, it does bring them closer together as friends. Meanwhile, Willie helps John Luke start his own snow cone business, but in order to make a profit, they'll have to overcome some growing pains.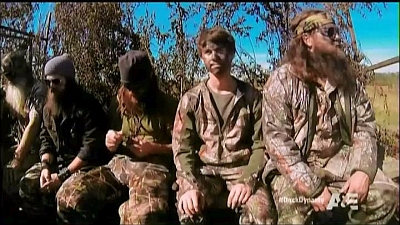 #18 - Boomerang Becca 8.15
Season 5 - Episode 1
When Rebecca returns home from her internship in Los Angeles, the Robertson family plans a big surprise party to welcome her back. But when Willie thinks Rebecca has no plan for her future, he becomes concerned, and decides to find out how Rebecca plans to earn her keep as a member of his household. However, Willie is happily surprised to discover that Rebecca is a real go-getter, much like him. Meanwhile, when Uncle Si gets sick, he seeks the help of Ms. Kay to take care of him, but when Si takes over her living room, Phil takes issue with his new houseguest.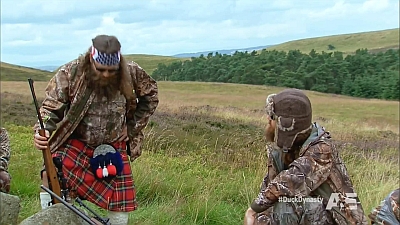 #19 - Glory is the Reward of Mallard 8.30
Season 7 - Episode 1
When Willie takes a business trip to Scotland to expand his duck call business, he brings the entire family along so they can reconnect with their Scottish roots. But when Willie organizes a bus tour to trace his family heritage, he discovers much more than he expected. Meanwhile, Jase brings a group of people to the Highland Games and winds up participating, while Jep and Jessica try to sneak away for a romantic getaway, only to find themselves with Uncle Si in tow.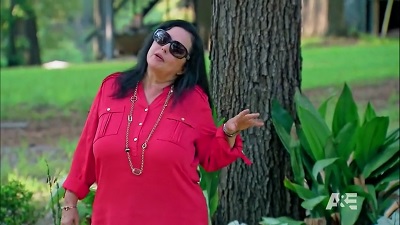 #20 - Quack in the Saddle 7.89
Season 7 - Episode 3
When Willie becomes the temporary owner of a thoroughbred, he and the guys take it to a local track and enter it in a race. Meanwhile, when Kay decides she wants to buy a new birdbath for her yard, she recruits Phil, Martin, and Godwin to help choose one, which becomes a much bigger task than anyone expected.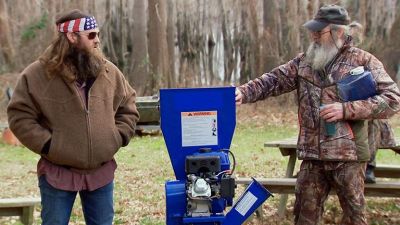 #21 - Hands on a Woodchipper 8.04
Season 6 - Episode 3
When Willie agrees to sponsor Mountain Man's radio contest, a "Hands on a Hardbody" competition, he somehow finds himself competing against Si for Mountain Man's last minute prize: a woodchipper. Meanwhile, Jep and Jessica chaperone Lily's first "date," mini golfing with a boy from her school and Jep goes into over-protective dad mode.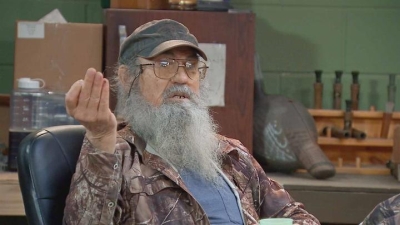 #22 - A Decent Proposal 7.77
Season 10 - Episode 3
On a trip to New York, Jase's son Reed proposes to his girlfriend, which inspires his father to fan the flames of romance back home with Missy. Meanwhile, when Sadie asks Willie to be a guest lecturer at her business class, things get derailed when Uncle Si tags along and uses it as an opportunity to promote his new invention.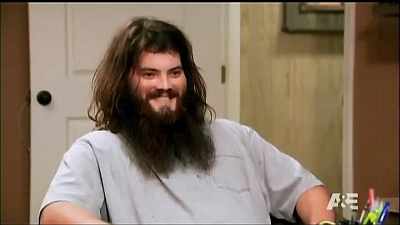 #23 - Willie's Number Two 8.35
Season 5 - Episode 2
When Willie is looking to hire a new assistant, Korie insists he interview her cousin, JD. Willie is hesitant at first, but immediately hits it off with JD, who truly appreciates Willie's sense of humor; now, JD just has to win over the duck call room guys, who are wary of having another Willie in the office. Meanwhile, when Uncle Si spends the day over at Phil and Kay's, Jep stops by with the kids to keep them away from Jessica, who has taken ill. To entertain the kids, Si takes them outside for a treasure hunt on Phil and Kay's land. But, in typical Si fashion, the treasure hunt has some interesting twists and turns, leading them to the ultimate treasure--fun!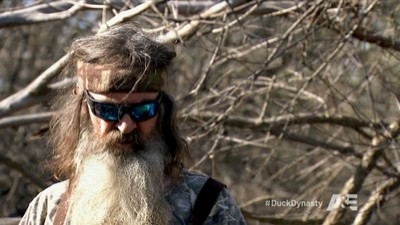 #24 - High Tech Redneck 8.09
Season 1 - Episode 3
After Willie lands the biggest order in Duck Commander history, mayhem ensues when the boys try to help by building a conveyor belt in true redneck engineering fashion. Meanwhile, Phil discovers his woodsy arch nemesis--the biggest beaver dam he's ever seen--and decides the only way to get rid of it is with a little TNT.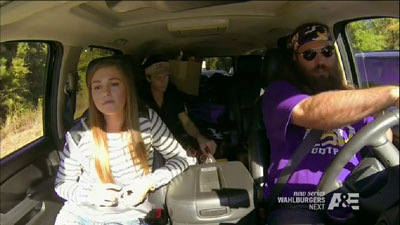 #25 - Life of Si 8.22
Season 5 - Episode 3
After seeing footage Jep shot using a GoPro, Si decides he wants to use the camera to record a day in his life. But when Si gets on the guys nerves while they're hunting, they kick him and his GoPros out of the blind. Meanwhile, Willie gets lost while taking John Luke and Sadie to an LSU football game, but in an effort to save the day, Willie pulls over and they have their own private tailgate on the side of the road.