Drunk History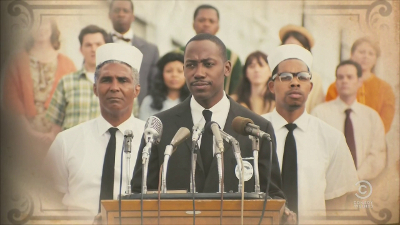 #1 - Atlanta 8.18
Season 1 - Episode 3
John Pemberton invents Coca-Cola from wine and cocaine, the F.B.I tries to take down Martin Luther King Jr. and Stetson Kennedy infiltrates the Klu Klux Klan.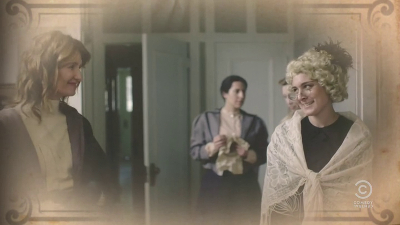 #2 - New York City 8.13
Season 2 - Episode 2
The U.S. reluctantly accepts the Statue of Liberty, Sybil Ludington goes on an epic ride to warn of a British attack and journalist Nellie Bly infiltrates a corrupt mental institution.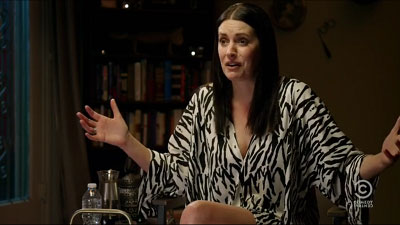 #3 - Baltimore 8.13
Season 2 - Episode 4
Newly elected President Abraham Lincoln tries to avoid assassination on the way to his inauguration, Francis Scott Key writes "The Star-Spangled Banner" and Edgar Allan Poe feuds with Rufus Griswold.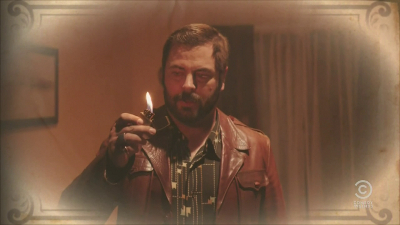 #4 - Boston 8.12
Season 1 - Episode 4
Mary Dyer wages war with the Puritan establishment, two cunning thieves pull off a $500 million art heist and the most notorious arsonist in New England history is revealed.
#5 - Sports Heroes 8.03
Season 2 - Episode 9
Jim Thorpe is named the greatest athlete of the 20th century, Babe Didrikson breaks down gender barriers in sports and Jim Abbott achieves prominence as a pitcher despite having only one hand.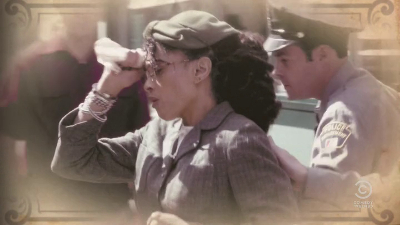 #6 - Montgomery, AL 8.02
Season 2 - Episode 1
Percy Julian battles adversity to become one of the greatest scientists of all time, Claudette Colvin lays the groundwork for Rosa Parks and Joe Louis fights Max Schmeling.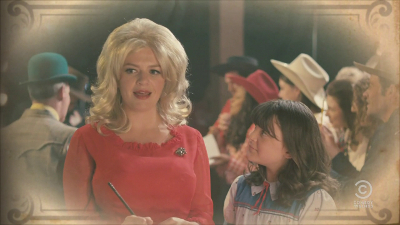 #7 - Nashville 8.00
Season 1 - Episode 7
Dolly Parton has to leave the man who made her famous, competing lawyers clash in the Scopes Monkey Trial, and Lewis and Clark explore the dangerous west.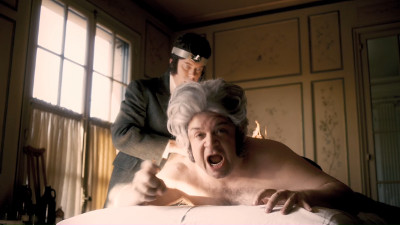 #8 - Charleston 7.99
Season 2 - Episode 5
Charles Sumner gets caned on the Senate floor, Judge J. Waties Waring helps to end segregation and a slave named Robert Smalls commandeers a Confederate warship.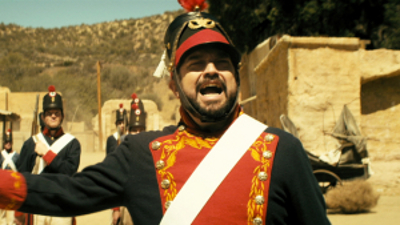 #9 - The Wild West 7.94
Season 1 - Episode 8
Teddy Roosevelt makes a name for himself, hold-outs fight to the bitter end at The Alamo and Billy The Kid goes on the run from Lawman Pat Garrett.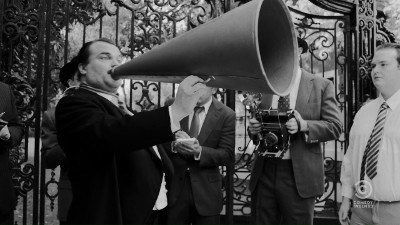 #10 - Hollywood 7.94
Season 2 - Episode 6
Orson Welles' "Citizen Kane" angers William Randolph Hearst, animator Ub Iwerks helps Walt Disney create "Mickey Mouse" and Nancy Reagan convinces her movie star husband to enter politics.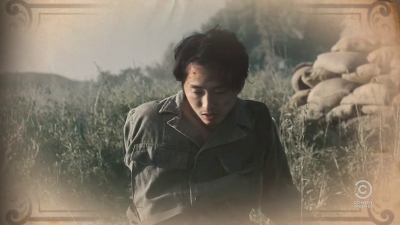 #11 - Hawaii 7.94
Season 2 - Episode 7
British explorer Captain James Cook socializes with the natives in Hawaii, future Senator Daniel Inouye fights in World War II and surfer Eddie Aikau earns a reputation for riding big waves.
#12 - Detroit 7.94
Season 1 - Episode 6
The Kellogg brothers litigate over their famous surname (and the newly profitable discovery of corn flakes), Ralph Nader goes to war with General Motors and Harry Houdini and Sir Arthur Conan Doyle go from best friends to bitter rivals.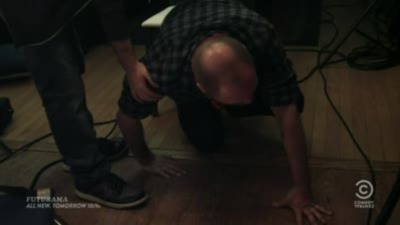 #13 - Chicago 7.90
Season 1 - Episode 2
Al Capone is done in by an easily solved problem, Abraham Lincoln catches a break and police battle with protesters during The Haymarket Riot of 1886.
#14 - Philadelphia 7.88
Season 2 - Episode 8
Baron von Steuben helps train The Continental Army, John Adams and Thomas Jefferson campaign against each other to be President and Benedict Arnold betrays George Washington's army.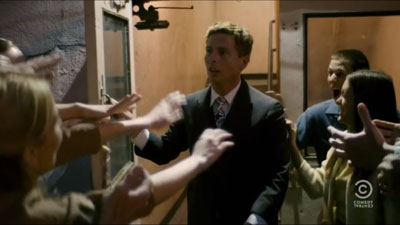 #15 - American Music 7.88
Season 2 - Episode 3
Disc Jockey Alan Freed plays rock and roll for the first time, Kris Kristofferson gets his big break with some help from Johnny Cash and music producer Sylvia Robinson assembles The Sugarhill Gang.
#16 - Journalism 7.81
Season 3 - Episode 8
Nellie Bly and Elizabeth Bisland race each other around the world, New York's newsboys go on strike, and a political cartoonist exposes a corrupt politician.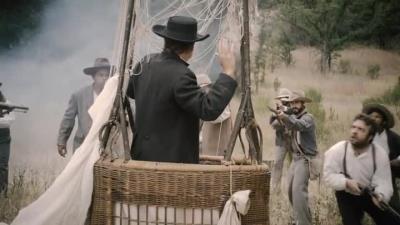 #17 - New Jersey 7.75
Season 3 - Episode 1
Othniel Marsh and Edward Cope become bitter rivals while creating Paleontology and Penzias & Wilson discover the sound of The Big Bang.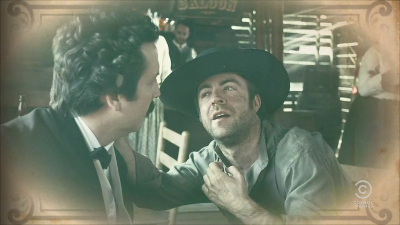 #18 - San Francisco 7.74
Season 1 - Episode 5
Patty Hearst gets kidnapped and brainwashed, Mark Twain flees the city in fear (and finds his unlikely first hit story) and Mary Ellen Pleasant supports abolitionists with her business earnings.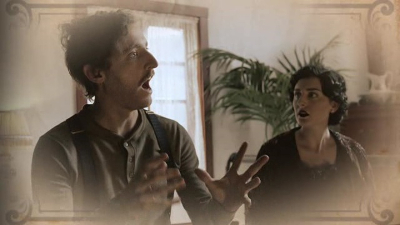 #19 - Great Escapes 7.69
Season 4 - Episode 1
In the Season 4 premiere, LSD guru Timothy Leary breaks out of prison; a sailor attempts a bold rescue from Devil's Island; and a baker remains calm on the Titanic thanks to his whiskey habit.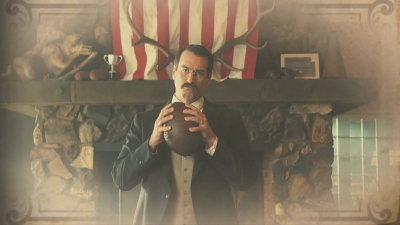 #20 - The Roosevelts 7.66
Season 4 - Episode 4
Teddy Roosevelt revolutionizes football; Winston Churchill pays FDR a visit at Christmastime; Eleanor Roosevelt becomes friends with a female Soviet sniper.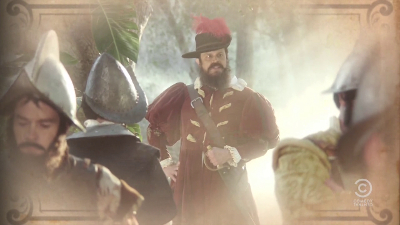 #21 - Miami 7.65
Season 3 - Episode 2
Actor Clark Gable joins the U.S Air Force during World War II, Ponce de León quarrels with Diego Colón (son of Christopher Columbus) in the 1500s and Griselda Blanco takes over the cocaine trade in Miami in the 1970s.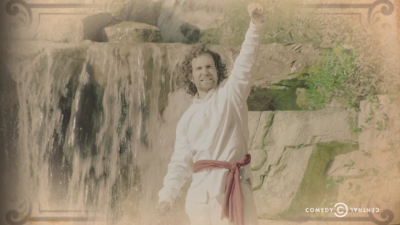 #22 - Legends 7.65
Season 4 - Episode 2
Sam Patch becomes America's first daredevil; Marilyn Monroe and Ella Fitzgerald form a lasting friendship; Buster Keaton takes his talents to the big screen.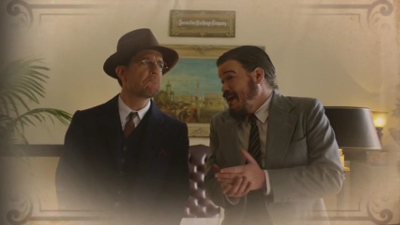 #23 - Scoundrels 7.63
Season 4 - Episode 5
Charles Ponzi hires a publicist to improve his image; Sadie the Goat becomes a notorious Hudson River pirate; a con man poses as a Scottish royal.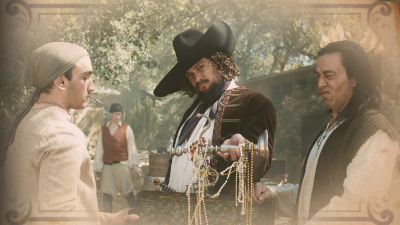 #24 - New Orleans 7.60
Season 3 - Episode 3
Pirate Jean Laffite helps Andrew Jackson defeat the British during the War of 1812, Sam Zemurray becomes a banana kingpin and Louis Armstrong becomes a jazz legend.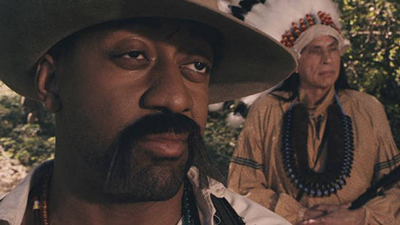 #25 - Oklahoma 7.59
Season 3 - Episode 7
Kentucky Daisy claims land for the ladies, Gordon Cooper goes on a pioneering space mission, and former slave Bass Reeves becomes the inspiration for the Lone Ranger.