Dracula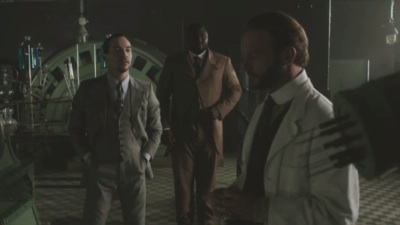 #1 - Let There Be Light 8.34
Season 1 - Episode 10
A public demonstration of Grayson's technology has terrible consequences; Lucy joins the undead; Van Helsing's revenge against Mr. Browning and Lady Jane leads to a confrontation with Grayson; Mina discovers the secret of Grayson's love.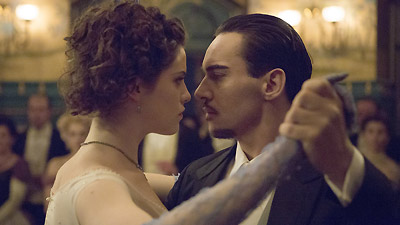 #2 - The Devil's Waltz 8.15
Season 1 - Episode 5
Harker learns Gen. Shaw isn't the hero he pretends to be; Van Helsing's first test with the solar serum is a failure; Davenport's people abduct Renfield; when Grayson dances with Mina at her engagement party, their feelings are revealed.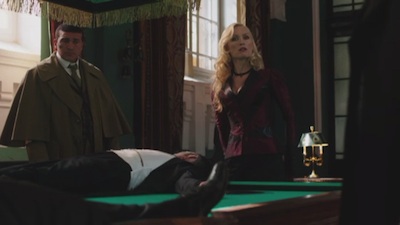 #3 - Four Roses 8.15
Season 1 - Episode 9
While Mina recovers, Harker decides to join the Order of the Dragon; Browning searches for his children; Lady Jane gets ready for the ultimate vampire hunt.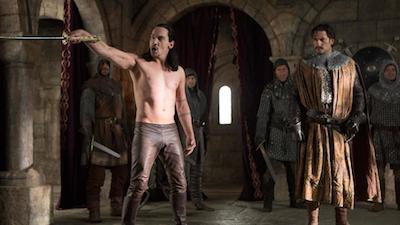 #4 - Come To Die 8.09
Season 1 - Episode 8
The cancellation of Grayson and Van Helsing's demonstration leads Van Helsing to seek revenge; Harker forbids Mina from seeing Grayson; Lord Davenport's men attack Mina; Lady Jane learns Dracula is in London.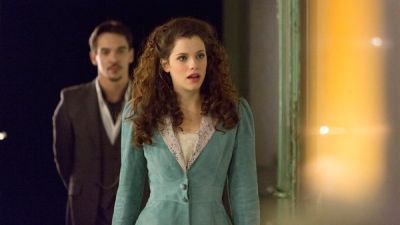 #5 - From Darkness to Light 8.02
Season 1 - Episode 4
Grayson tries to win Lady Jayne's heart; Lucy hides her broken heart behind planning Mina and Harker's engagement party; Grayson's reunion with an old friend complicates matters; Van Helsing suffers a setback.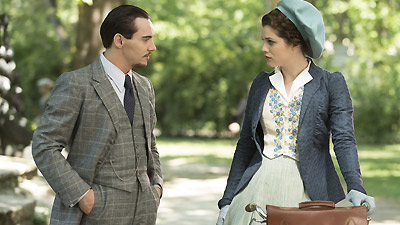 #6 - Servant to Two Masters 7.99
Season 1 - Episode 7
Grayson is intoxicated by his invulnerability to sunlight; Renfield is sent to Budapest; Harker realizes he was manipulated.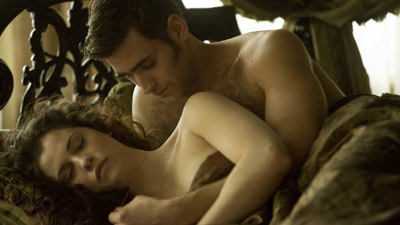 #7 - Of Monsters and Men 7.98
Season 1 - Episode 6
Browning hosts a board meeting in the sunlight in an effort to expose Grayson; Grayson and Van Helsing acquire a vital component for the wireless electricity technology; Mina and Harker advance their relationship.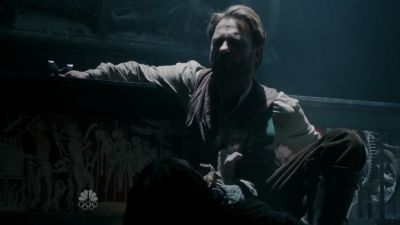 #8 - A Whiff of Sulfur 7.90
Season 1 - Episode 2
Grayson and Lady Jayne become lovers as he looks into her connections; Grayson helps Mina face a challenge; Jonathan strikes a bargain that has unexpected consequences.
#9 - Goblin Merchant Men 7.88
Season 1 - Episode 3
Grayson investigates whether Lady Jayne is a vampire hunter; Lucy employs absinthe, romance and a tour of London to mend Nina's broken heart; Grayson earns a powerful enemy.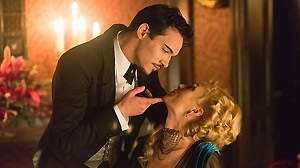 #10 - The Blood is the Life 7.58
Season 1 - Episode 1
Alexander Grayson becomes drawn to a woman who looks like his dead former love, while her fiance, Harker, worries about his ability to give her the life she deserves.